As I mentioned last week, our family spent some more time in Gatlinburg, Tennessee, this month. With the whole town decked out in twinkling lights and Christmas displays, it was a great place to be this time of year.
We'd gone to Gatlinburg last January and realized there was much more to do than we could fit in a few days, so we planned a return trip almost as soon as we got home from the first one.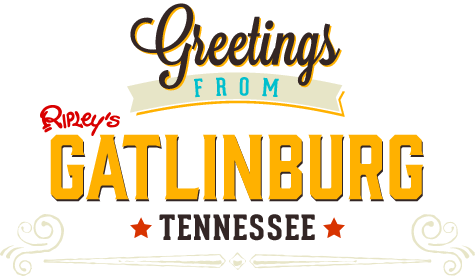 We went back to Pigeon Forge this trip for another meal and pottery making demonstration at The Pottery House Cafe and Pigeon River Pottery. And we also tried zorbing at The Outdoor Gravity Park and snow tubing at Ober Gatlinburg (lots of fun…more on that in a future post), but we spent most of our time visiting Ripley's attractions. There are eight of them now in Gatlinburg, although we only made it to five:
If you find yourself in Gatlinburg, be sure to check out some (or all) of the Ripley's exhibits while you are there.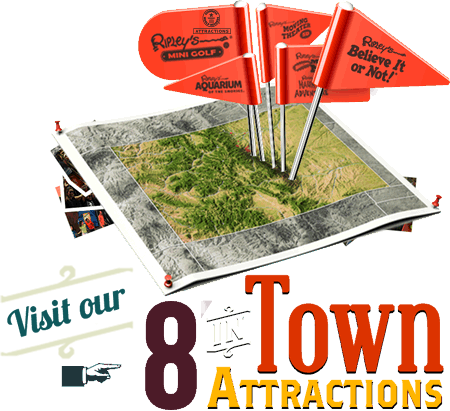 Ripley's gave our family free passes in exchange for this honest review. (If you are a blogger, you can find details for participating in such a program at US Family Guide Bloggers).
Otherwise, the most economical way to visit any of these attractions is to purchase a combination ticket for the ones that interest you online. My Readers can save $3 Off Adult and $2 Off Child Admission to all of Ripley's Attractions in Tennessee by using the promo code: USFAMILYGUIDE
Our experience with Ripley's attractions in Gatlinburg has made me want to check them out in other towns, as well. Next on the agenda? Wizard Quest in Wisconsin Dells: billed as the "cutting edge fusion of a story driven computer game and a 13,000 square foot magical wonderland. It is packed with secret passageways, physical obstacles, endearing illusions and over the top artistry." If it's as good as the exhibits in Gatlinburg, we're sure to enjoy it.