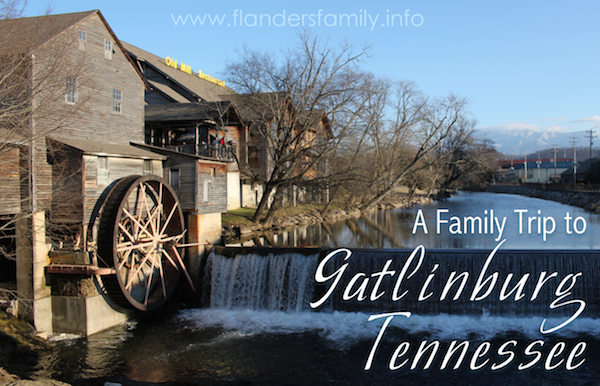 Earlier this year, our family took a 2 1/2 week tour of the East Coast and stopped in Gatlinburg, Tennessee, on the trip home.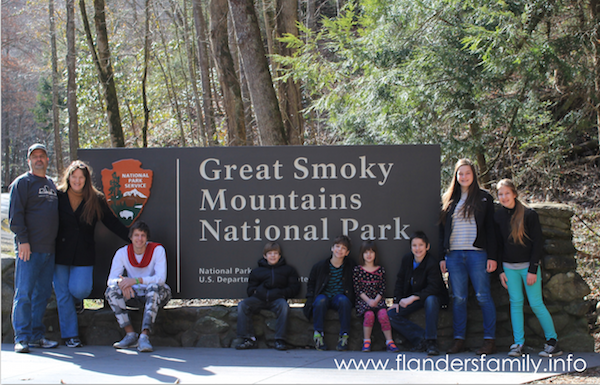 This was our first time to visit this part of the country. It's gorgeous, even in the dead of winter.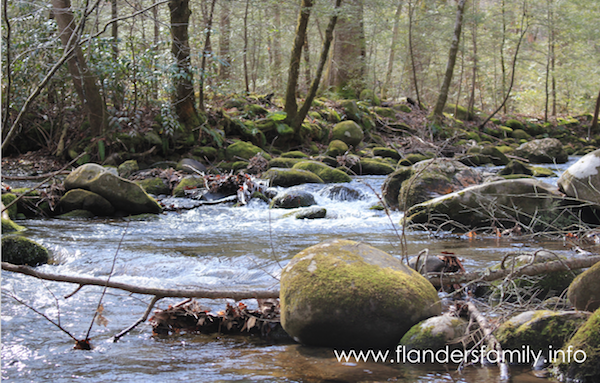 We were only in town for two nights and one full day, but we're already planning a return trip in December.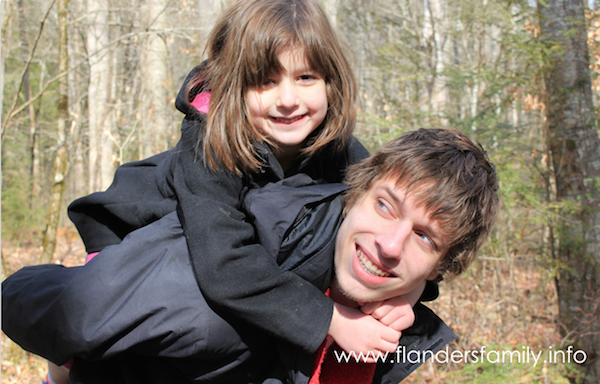 There are lots of fun things to do in Gatlinburg, and many of them are free. Our family thoroughly enjoyed hiking trails through the Great Smoky Mountains.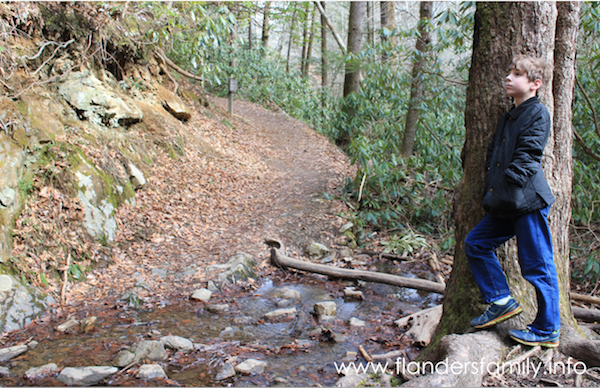 We also had a wonderful time exploring Sugarlands Visitor Center, which features a free 20-minute video about the park and an impressive wildlife museum (also free).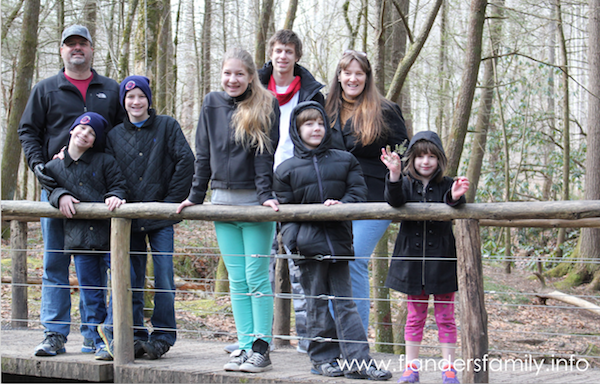 We spent a fun-filled (and educational!) afternoon at the Old Mill District in nearby Pigeon Forge.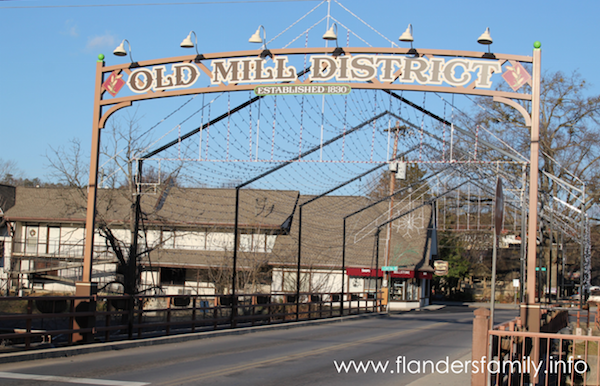 We had lunch at the Pottery House Cafe, where they serve their own homemade bread from their own stoneground grain on their own handmade plates. And the food was delicious, to boot!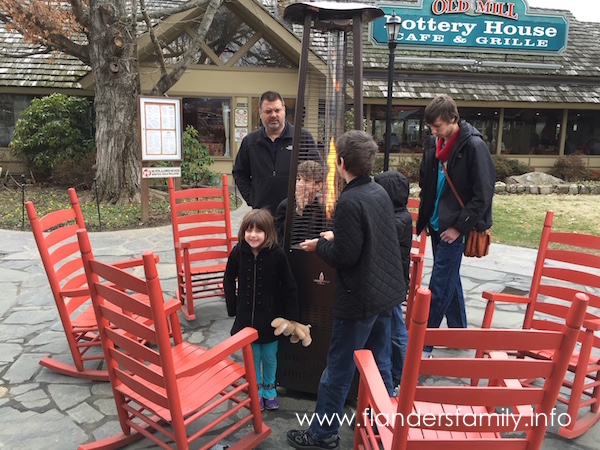 After lunch, we strolled about the shops in the square, watching the local artisans practice their trades. We learned about throwing pottery, pulling taffy, engraving stone, milling grain, and making soaps and salt scrubs.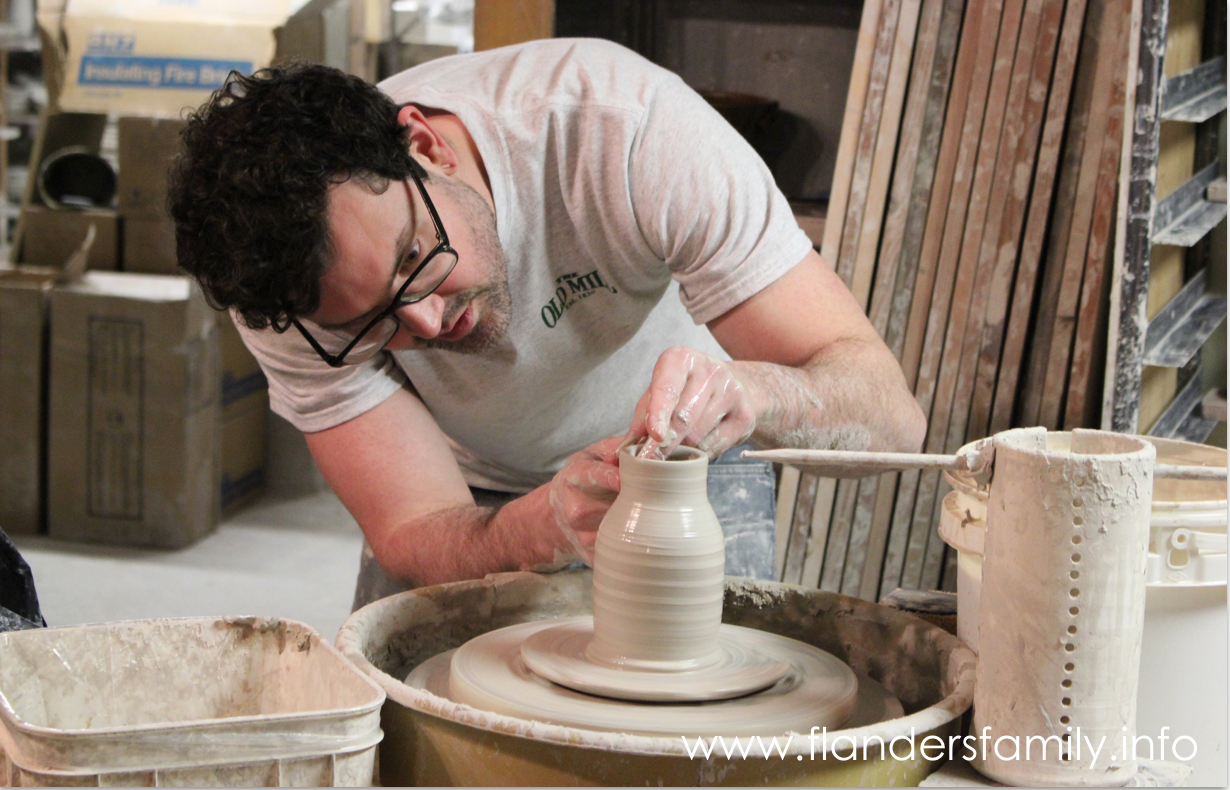 Our children were especially enthralled with the pottery making and bombarded the very patient, very amiable artist there with questions.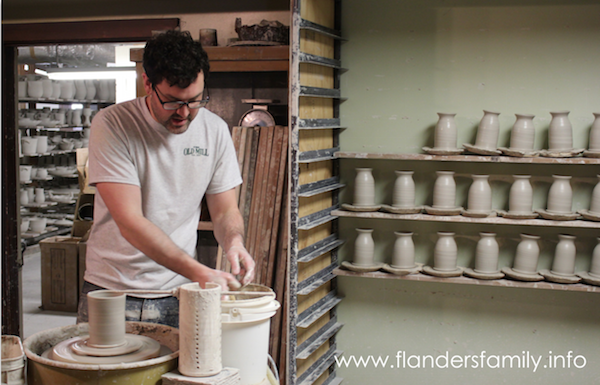 He seemed genuinely glad for the interest and assured us that having an audience doesn't slow him down a bit, but actually helps him work faster. Indeed, he finished one shelf of mugs and started another before we ran out of questions.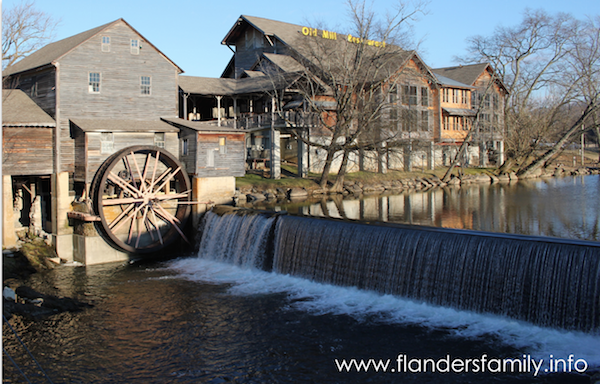 We couldn't resist hand-feeding the flock of wild ducks and geese that congregated on the riverbank next to the Mill.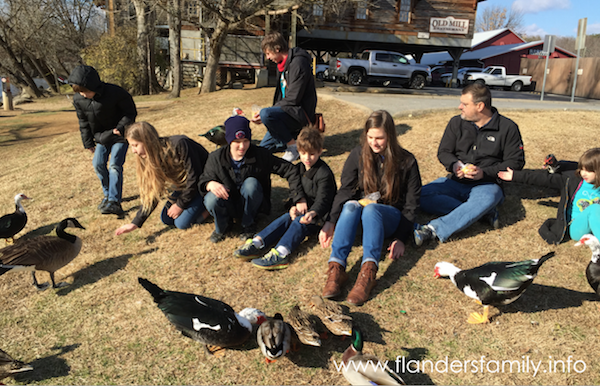 Luckily, the Old Mill Store sold bags of seed for that very purpose.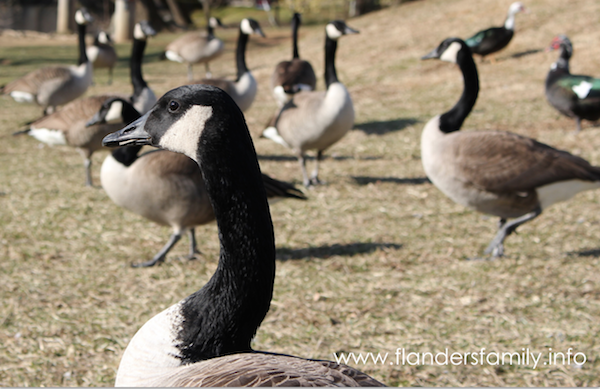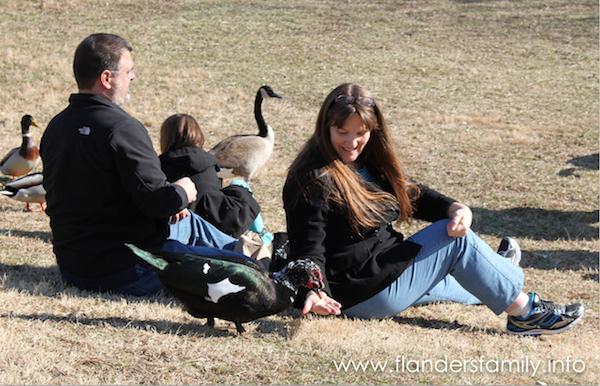 When the sun goes down, Gatlinburg and Pigeon Forge alike come to life with hundreds of thousands of lights in themed displays. I don't know whether these stay up year round or are only put out at Christmastime, but they were still burning brightly when our family visited in January.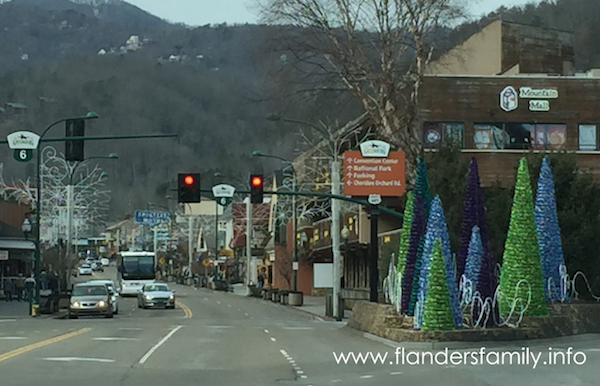 Of course, there's a lot more to do in this area than what we managed to pack into the short time we were there. The kids spotted a Davy Crockett themed miniature golf course the day we left Gatlinburg. Our travel schedule wouldn't permit us stop to play then and there, but we assured them it would be one of the first things we do when we return in December.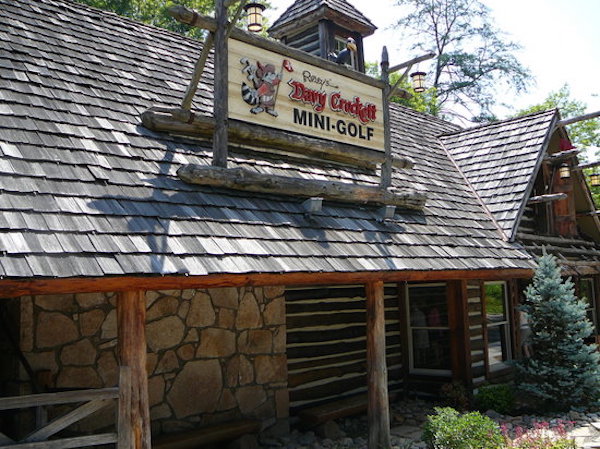 Are you planning a family trip to Gatlinburg? You can save $3 off adult and $2 off child admission to Davy Crockett Mini-Golf, as well as any (or all) of Ripley's other seven attractions in Tennessee, including the Aquarium of the Smokies, the Guinness World Records Museum, Ripley's 5D Moving Theater, their Marvelous Mirror Maze. Just purchase your tickets online using the promo code: USFAMILYGUIDE
Maybe we'll see you there!