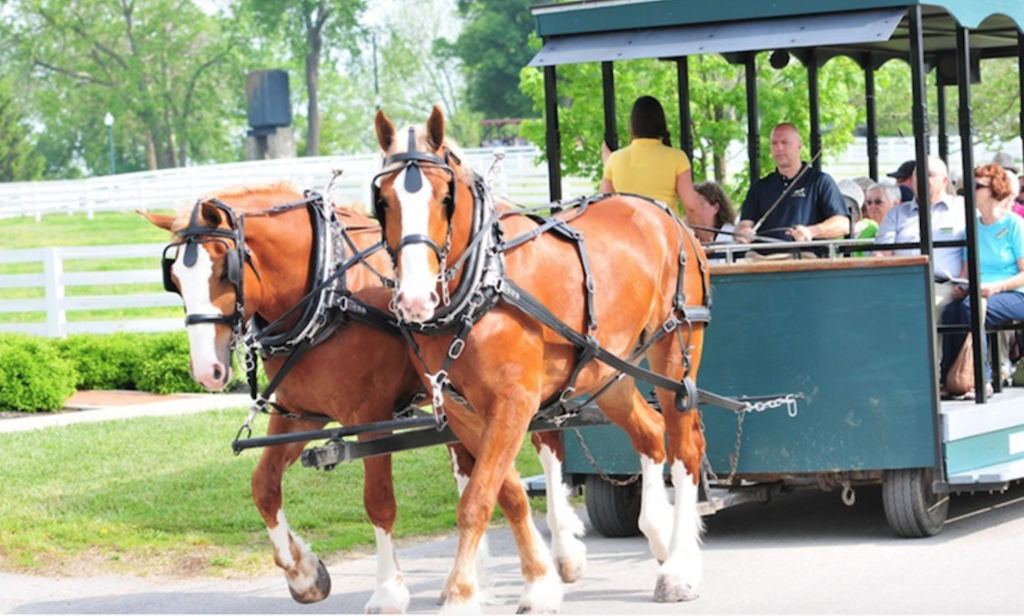 As I've mentioned before, one of the websites I always check when planning family vacations is Groupon. And doing so really paid off on our last trip. We were already planning to visit the Kentucky Horse Park in Lexington.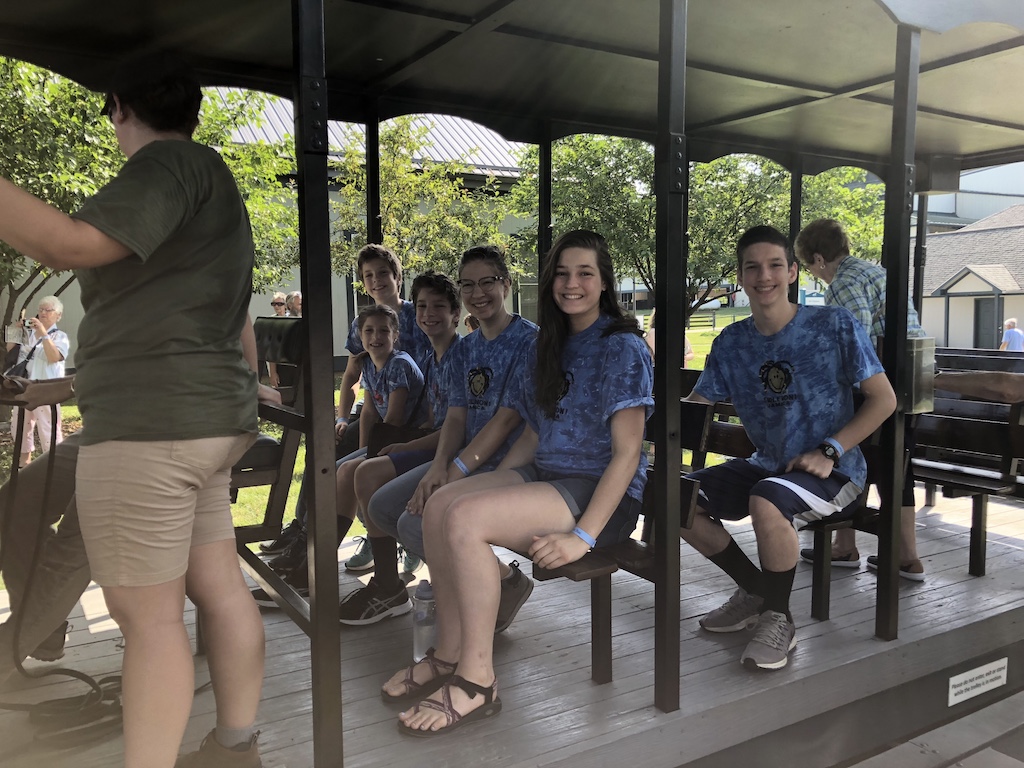 So you can imagine how thrilled I was to save 30% by purchasing advance tickets through Groupon! The many hands-on exhibits makes the Kentucky Horse Park a fun and educational stop for all ages.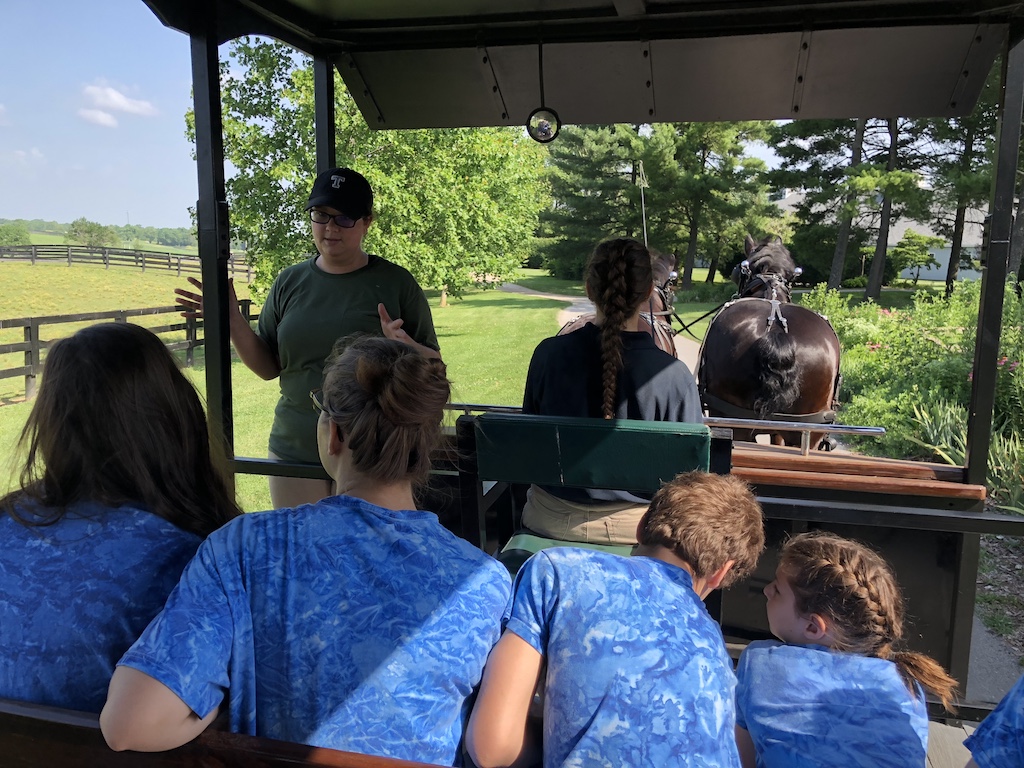 We started our tour with an old-fashioned horse-drawn trolley ride. This gave us a good feel for the park and familiarized us with where everything was.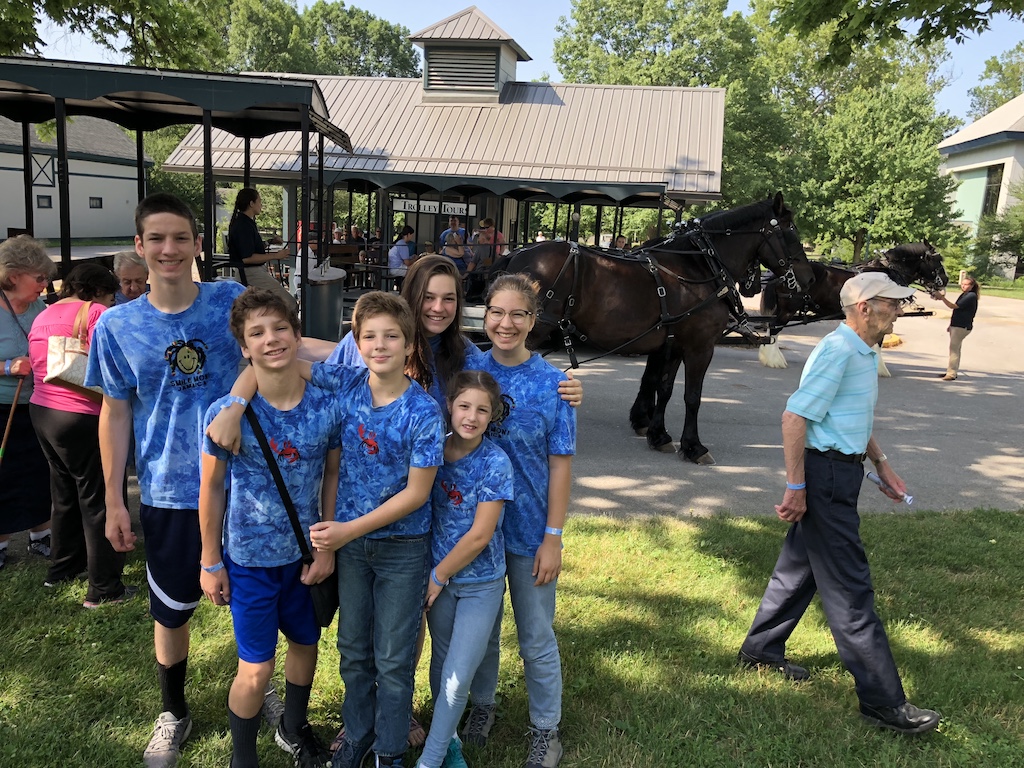 After the trolley ride, we walked over to the Hall of Champions. There we met several past winners of the Kentucky Derby, including one Triple Crown winner.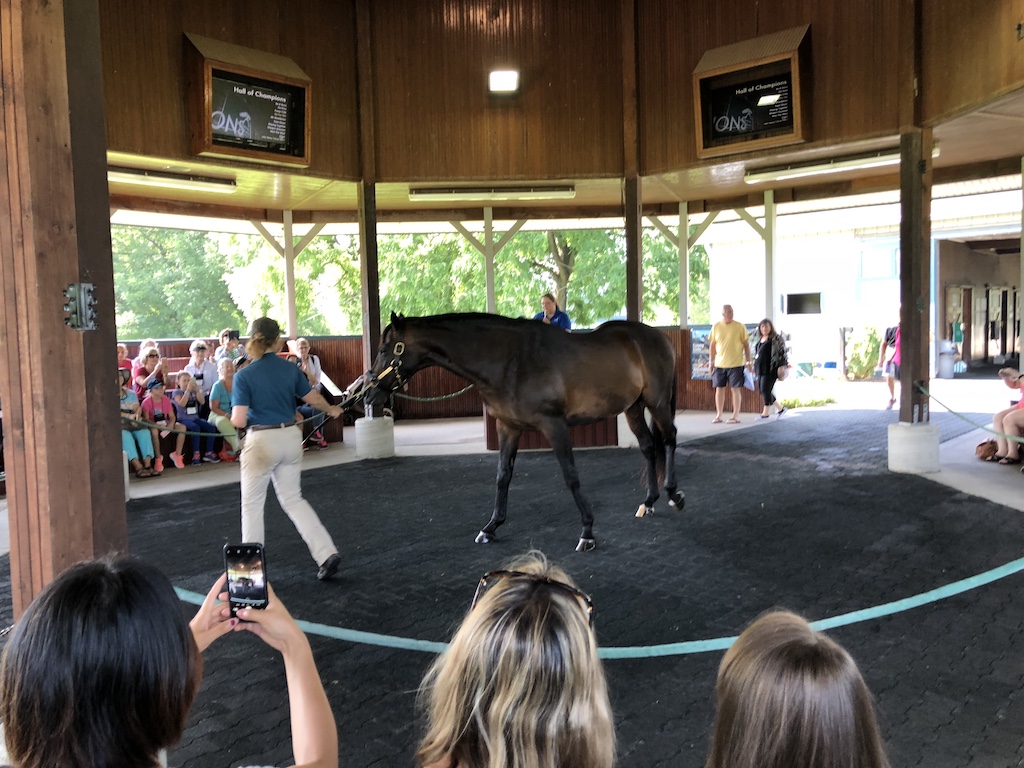 The informative talk taught us a lot of things we didn't already know. We learned how race horses are trained. How they are measured. How old they have to be to compete. And how much money they win for their owners. (A lot!)
From there, we strolled a short way down to another stadium where we enjoyed the Parade of Breeds show. Half a dozen horses from different parts of the world participated, each noticeably different from the last. Meanwhile, the announcer summarized the history of each breed as it trotted and cantered around in front of the stands.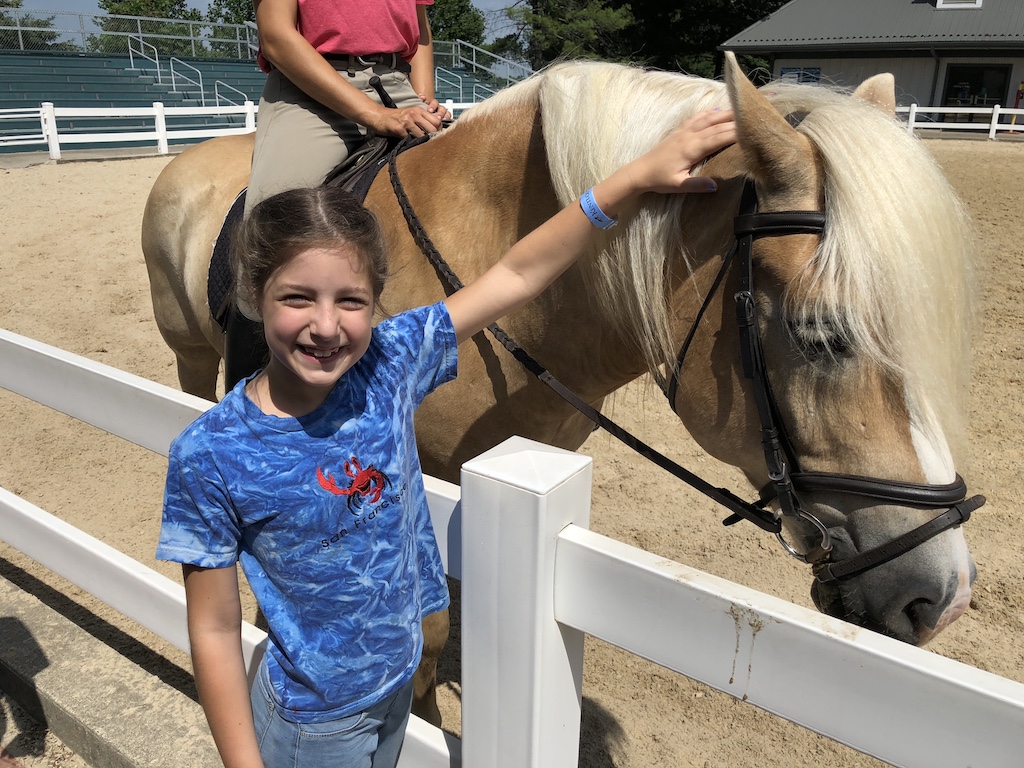 It was a hot day, so we were grateful to have seats in the shade. In cooler weather, the riders dress in the traditional costumes of the country from which each horse hails. But in the heat of the summer, they perform in cool, cotton, color coordinated T-shirts, instead.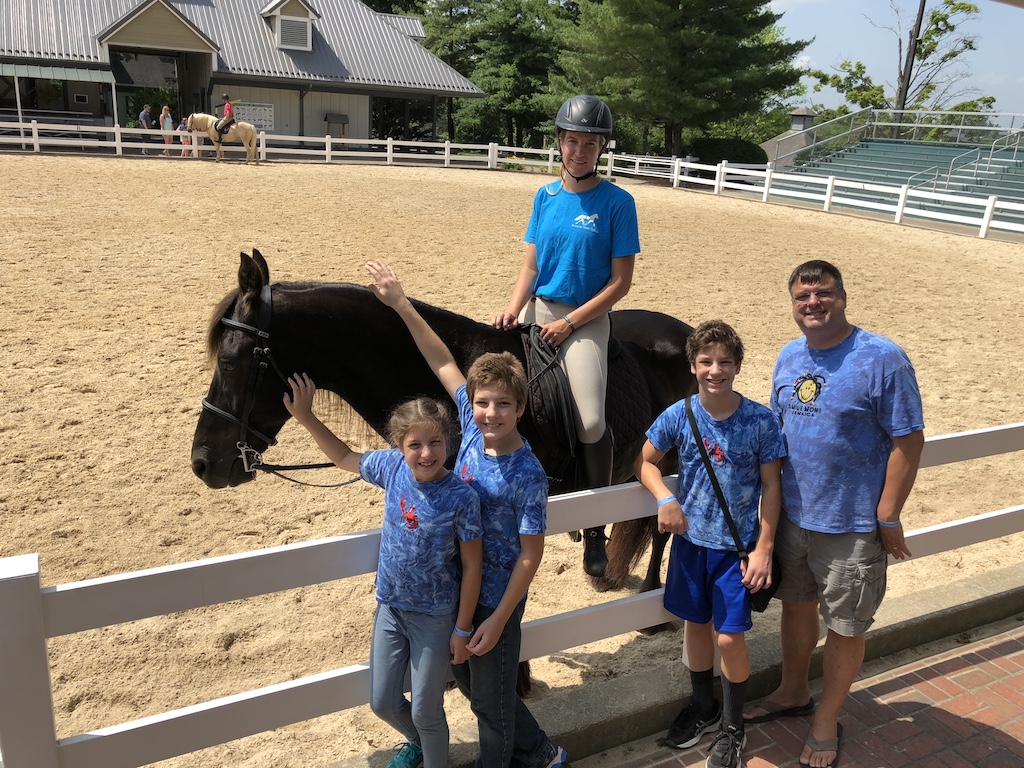 After the riding breeds exhibition, we took a quick look in the draft barn. There we learned about heavier breeds (such as Clydesdales and Belgium horses) before heading to the Children's Barn.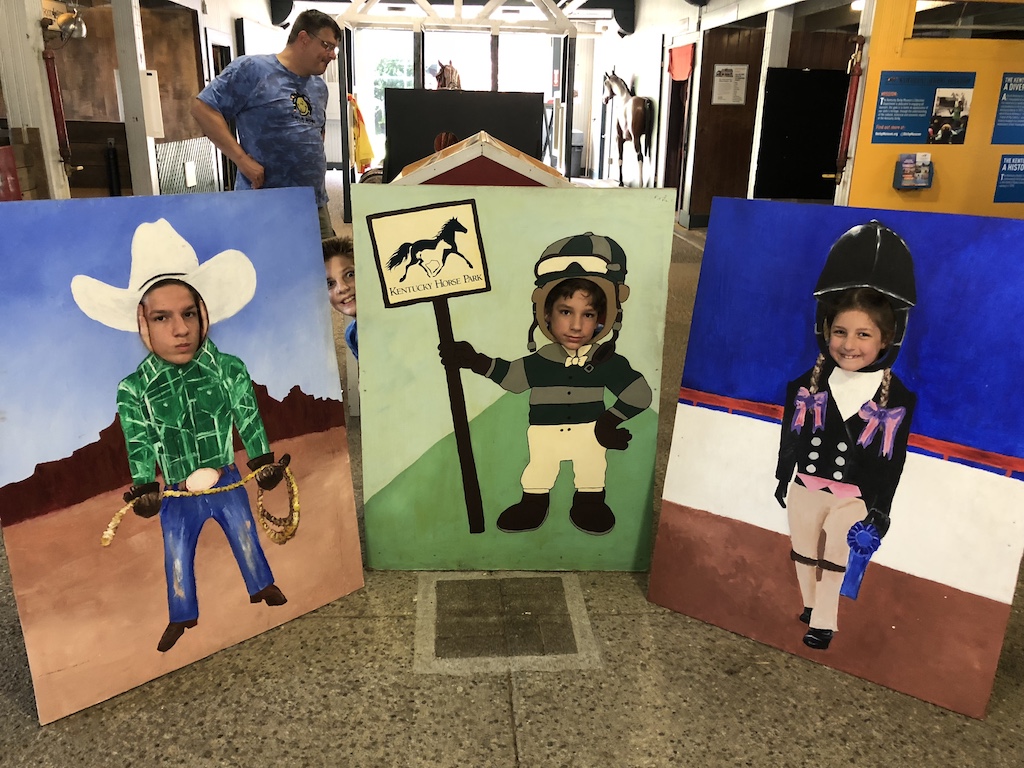 Hands-On Education
The Children's Barn had lots of fun hands-on exhibits. Most were clearly designed for little ones.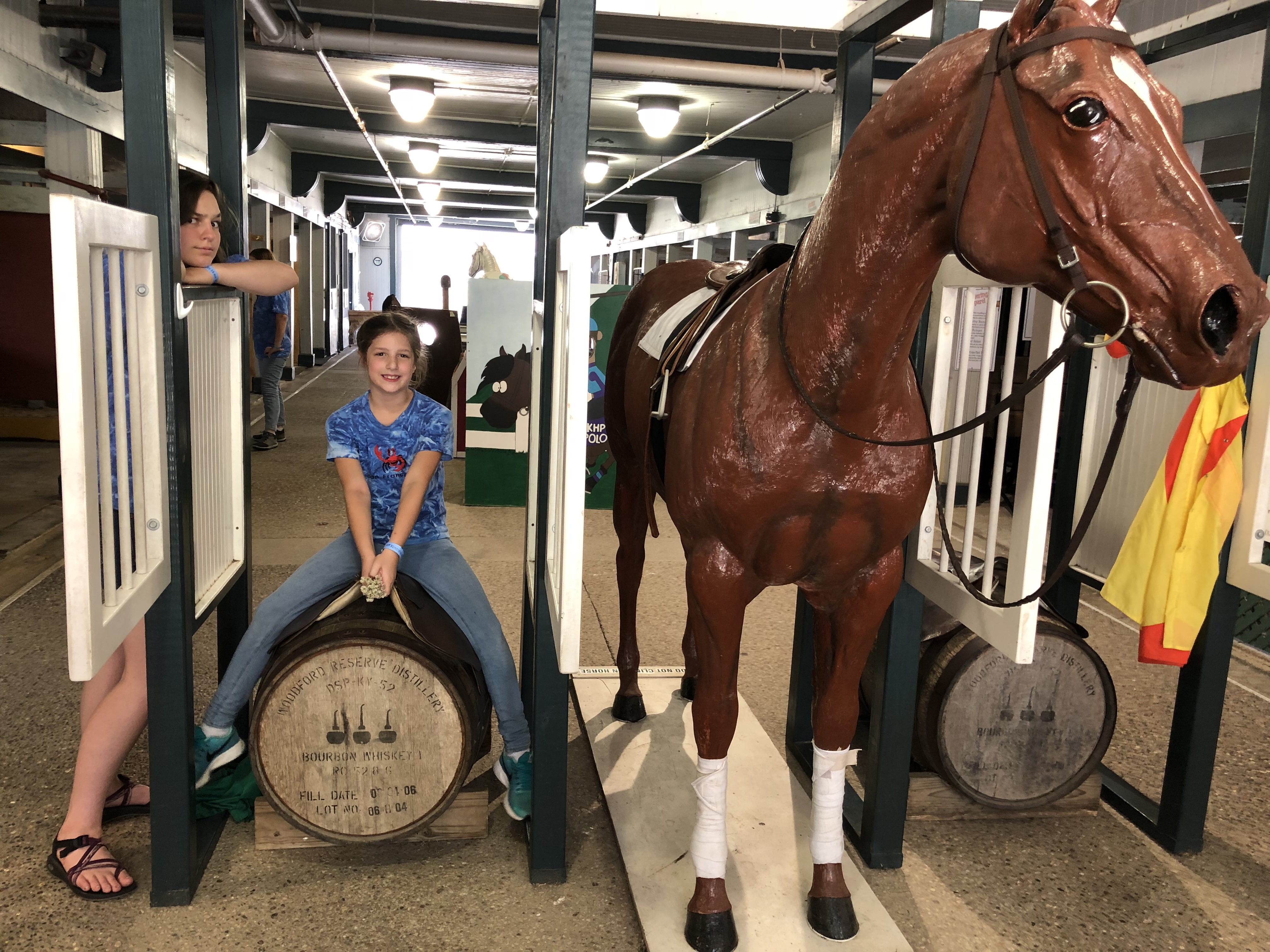 Nevertheless, my bigger kids enjoyed this section, too. They especially liked computing their height in "hands" to see how they measured up. Not only to one another, but also to the average horse.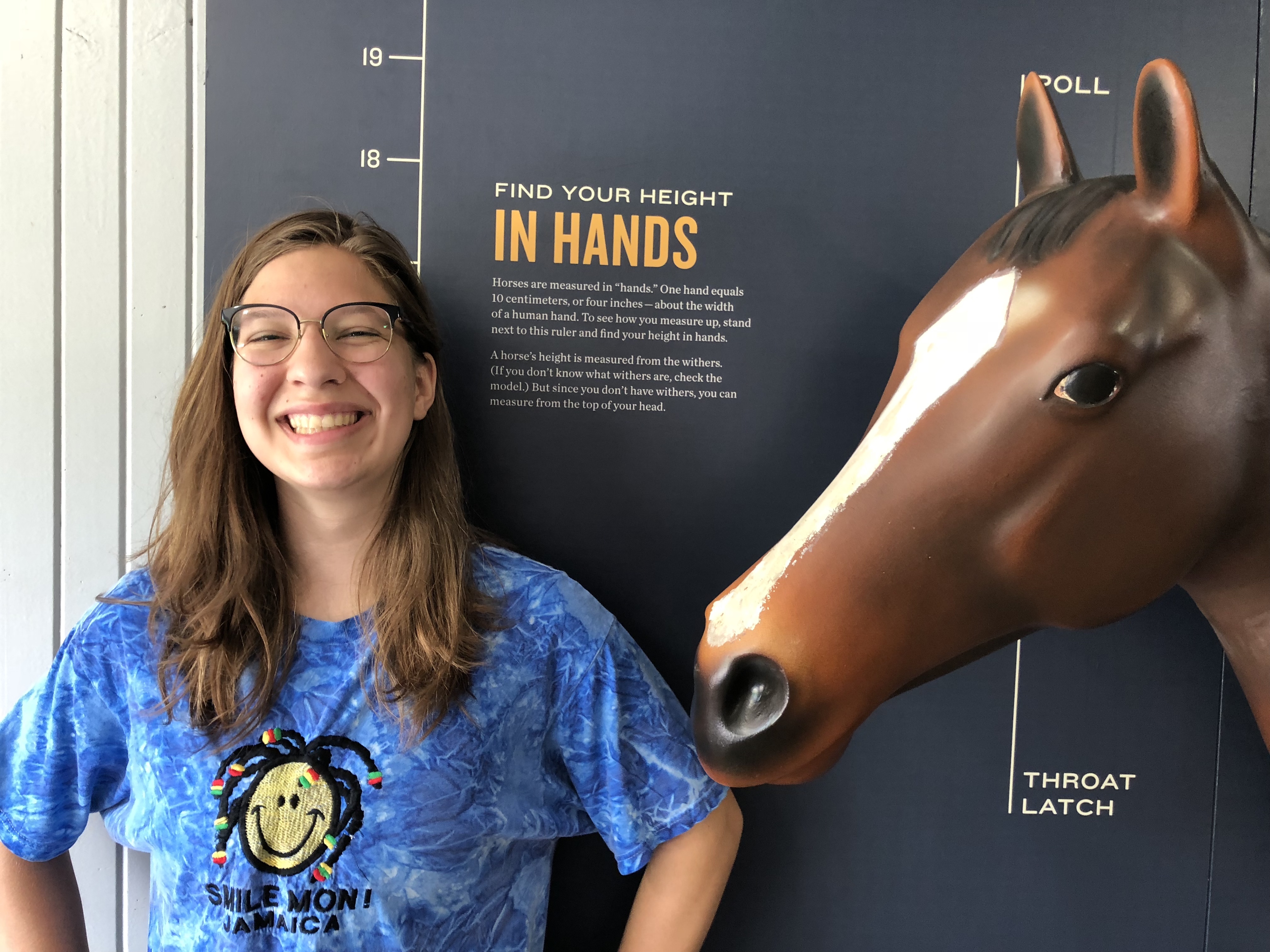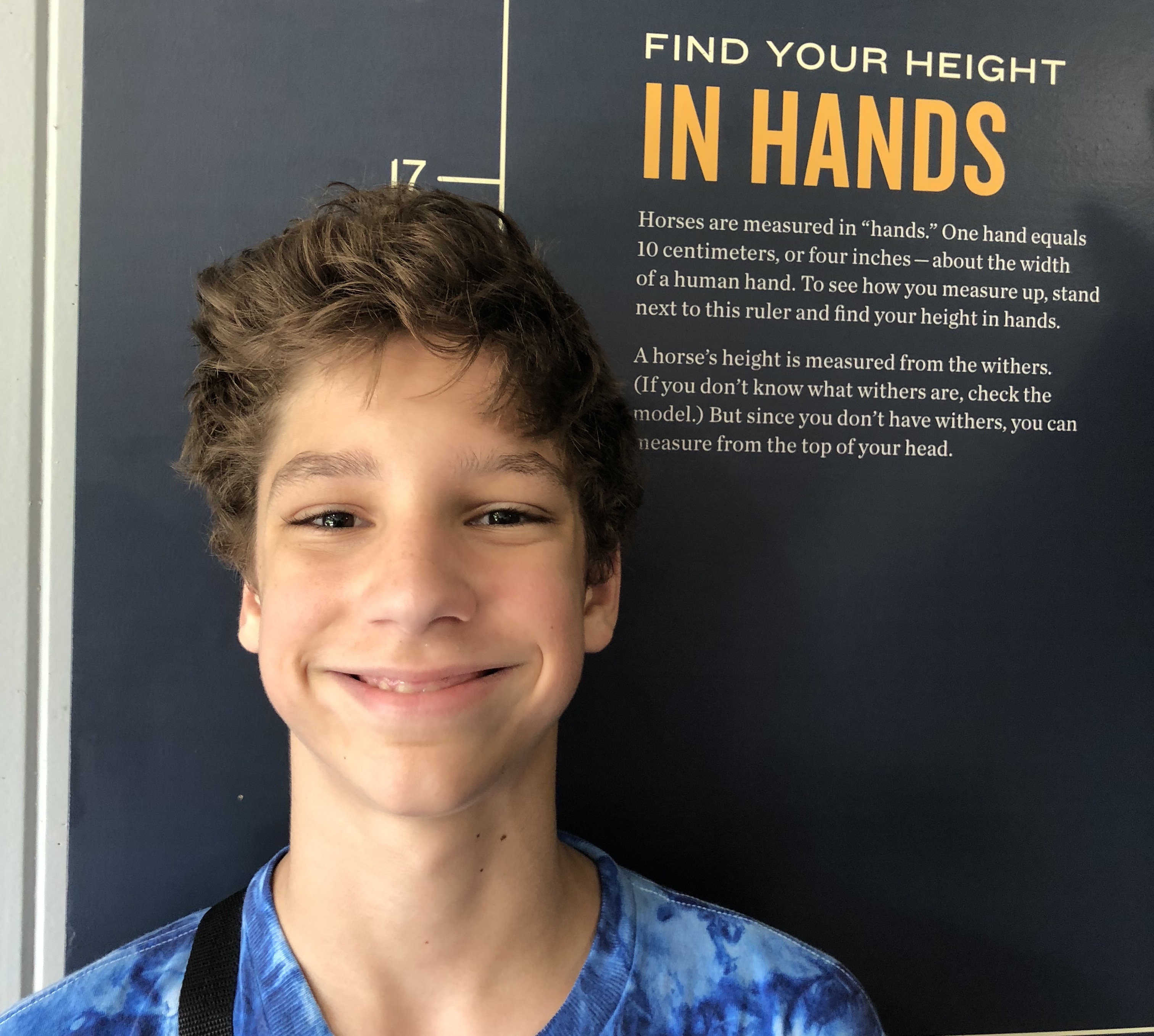 We completed our visit by touring the two museums on the premises. The first, the International Museum of the Horse, featured two full floors of world class exhibits.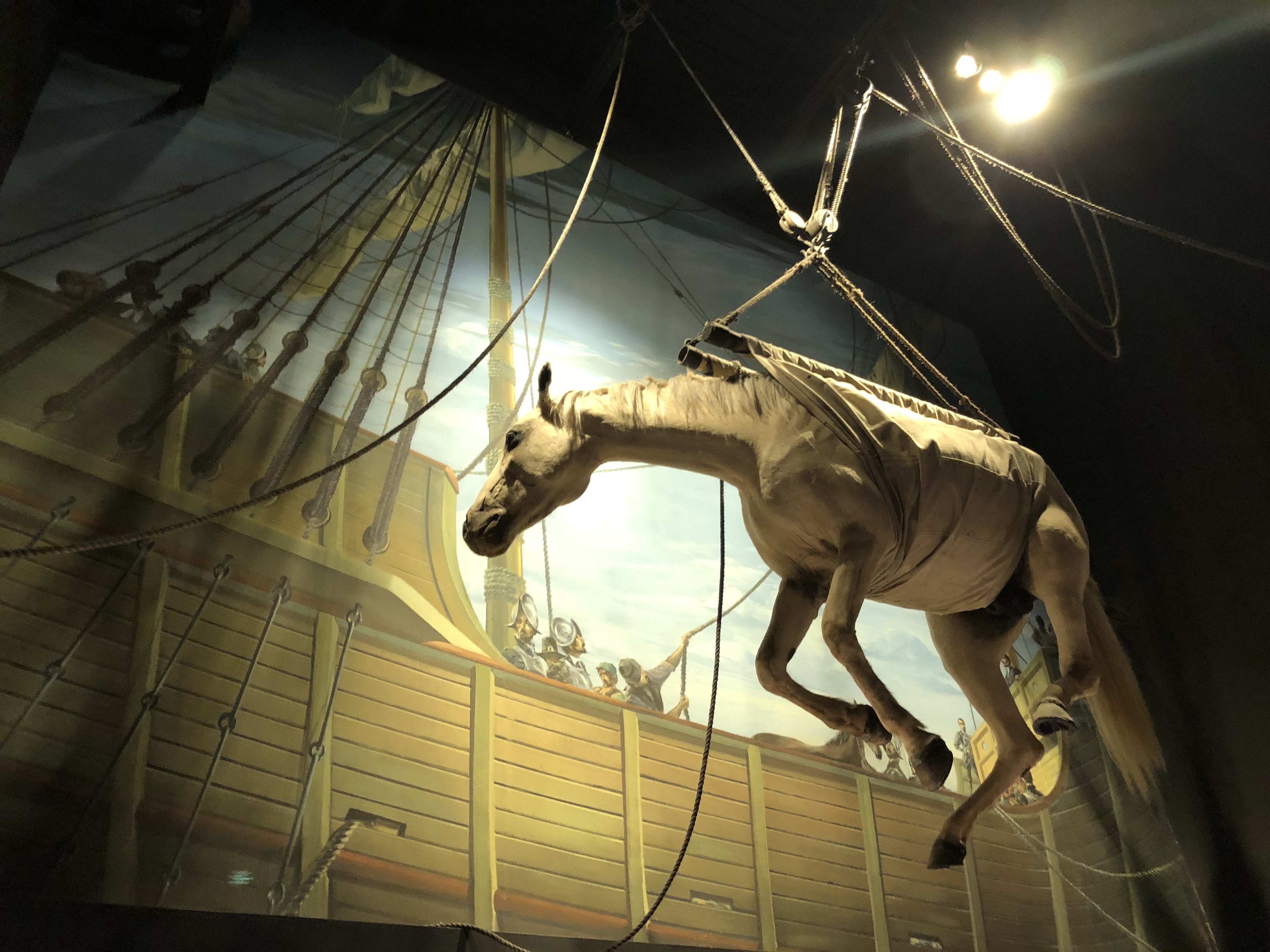 We could have spent hours in there and still not seen it all. We ended up staying much longer than planned. Not only were we learning a lot, but we were also enjoying the cool air-conditioned setting.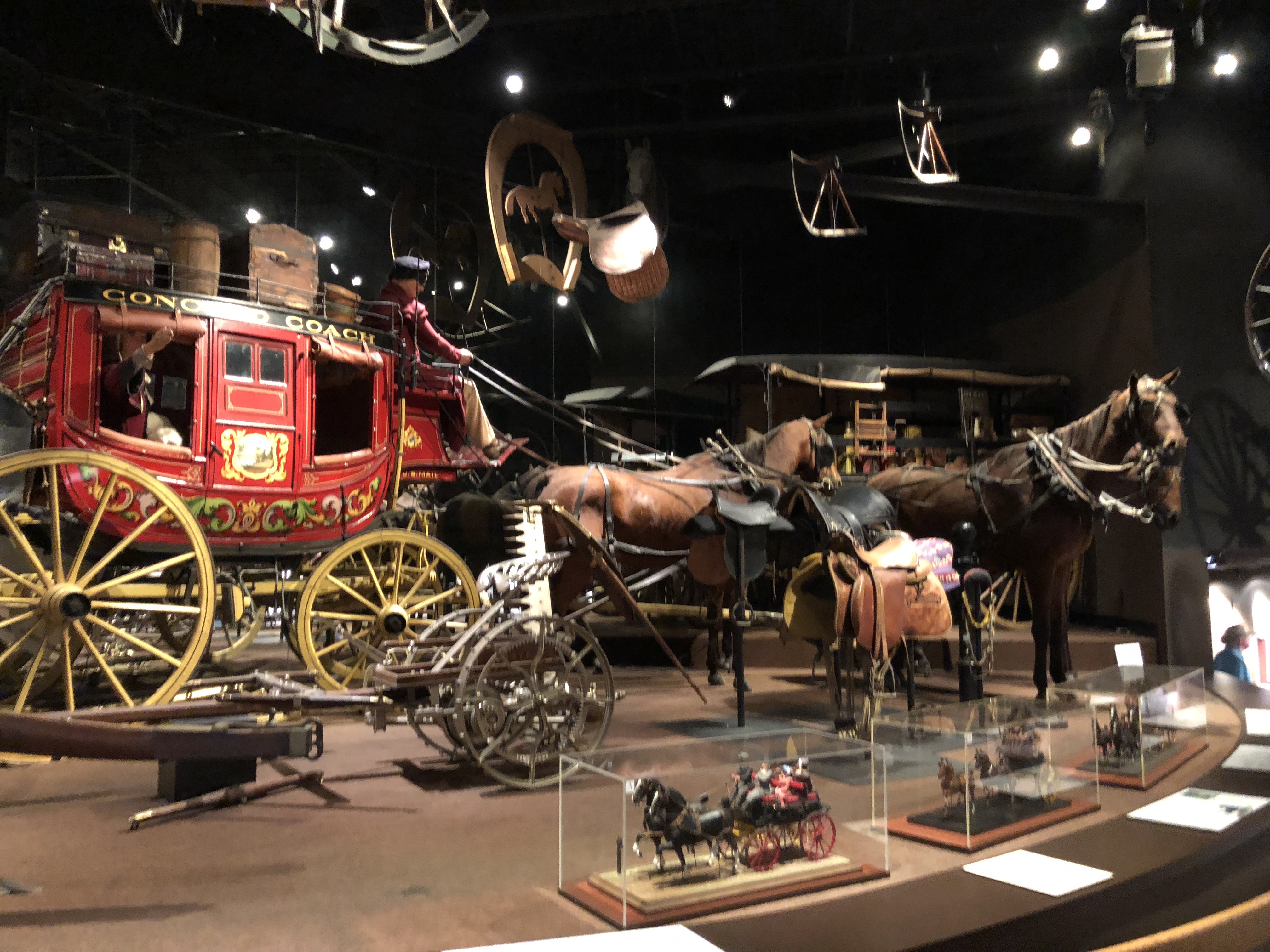 The American Saddle-Horse Museum was smaller. Part of the building was closed off for remodeling when we visited. But the open section featured lots of interactive exhibits that especially appealed to children.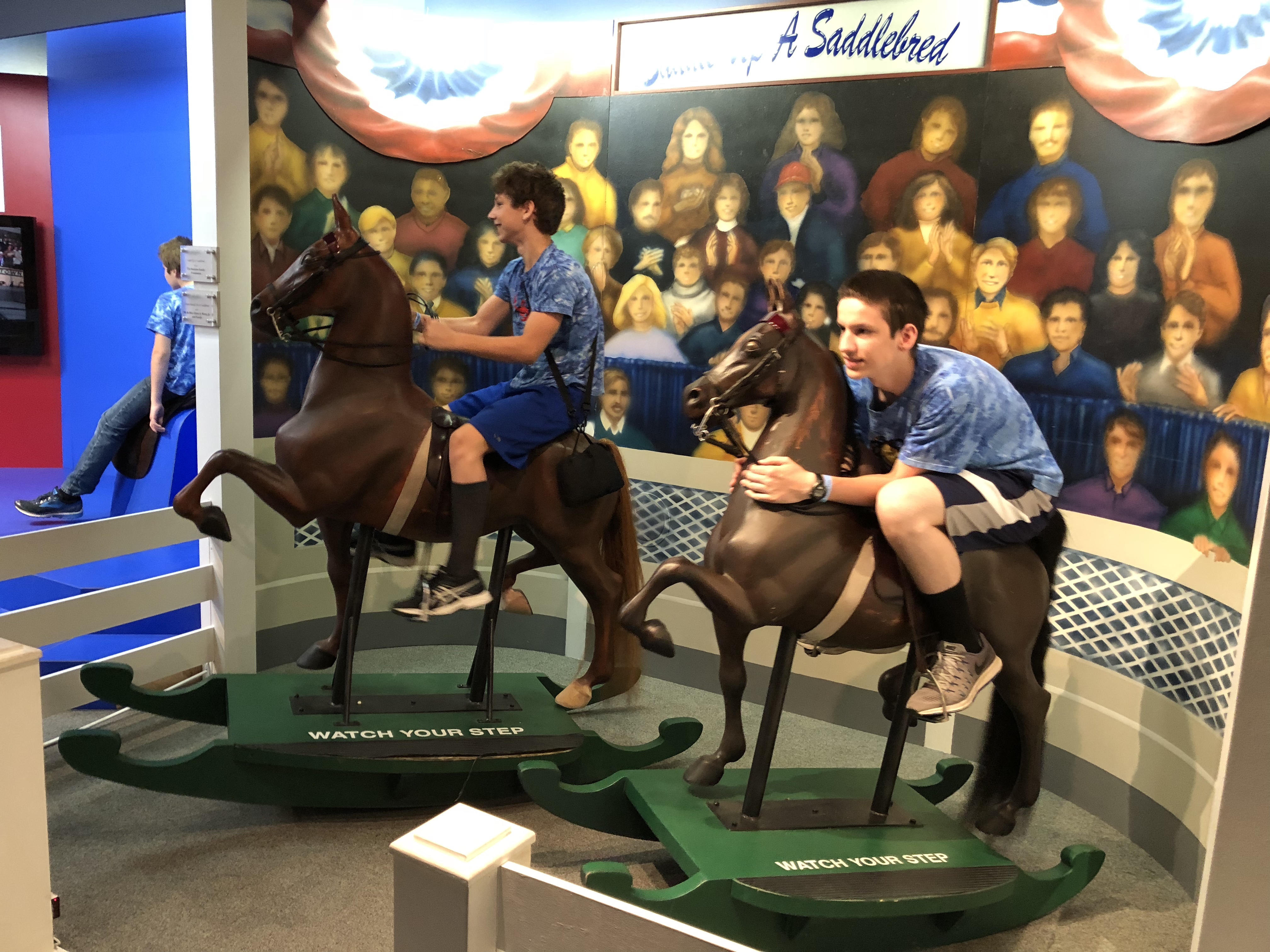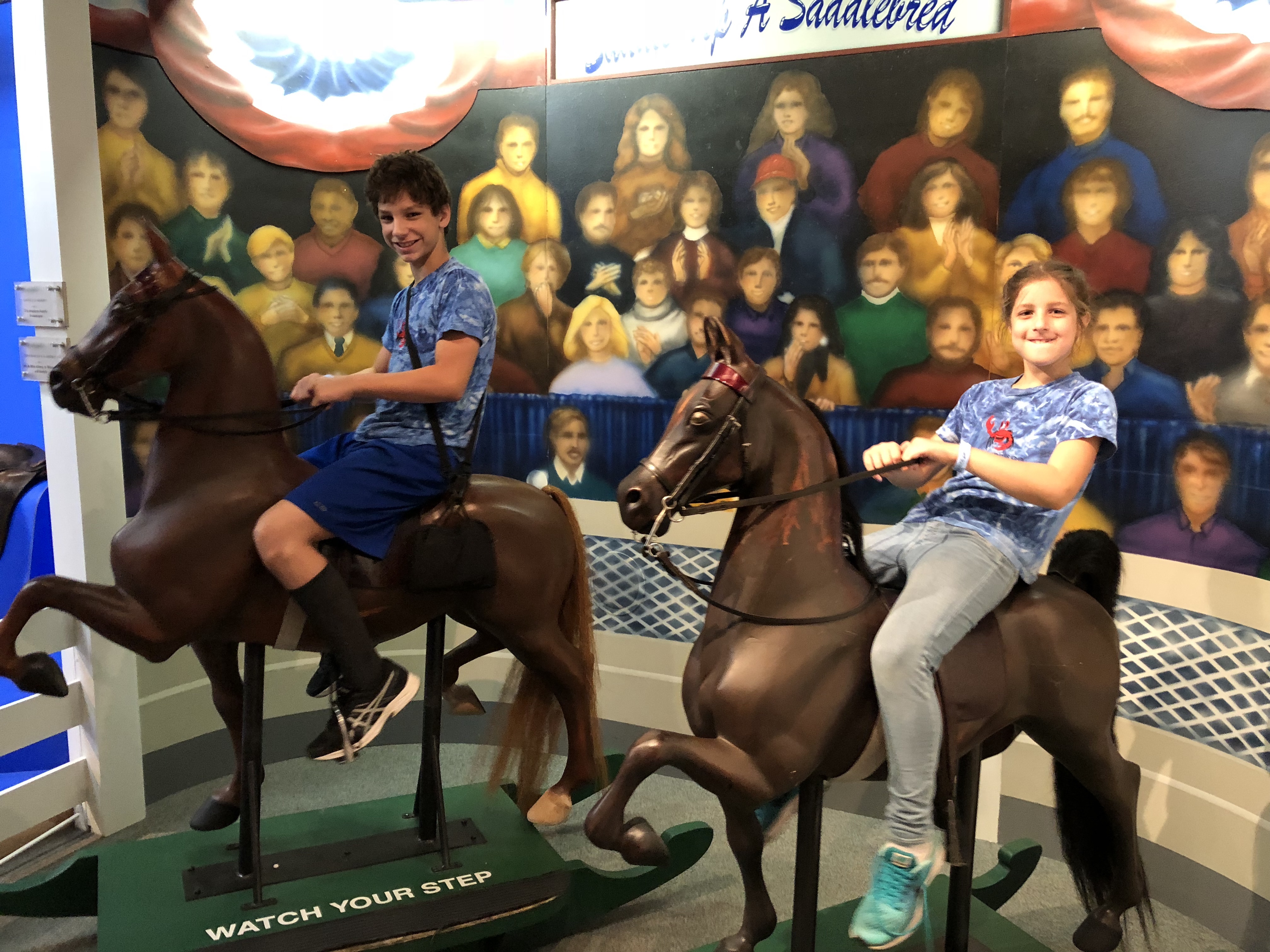 Overall, we had a wonderful time at the Kentucky Horse Park, and the fact that Groupon saved us money on our visit was icing on the cake!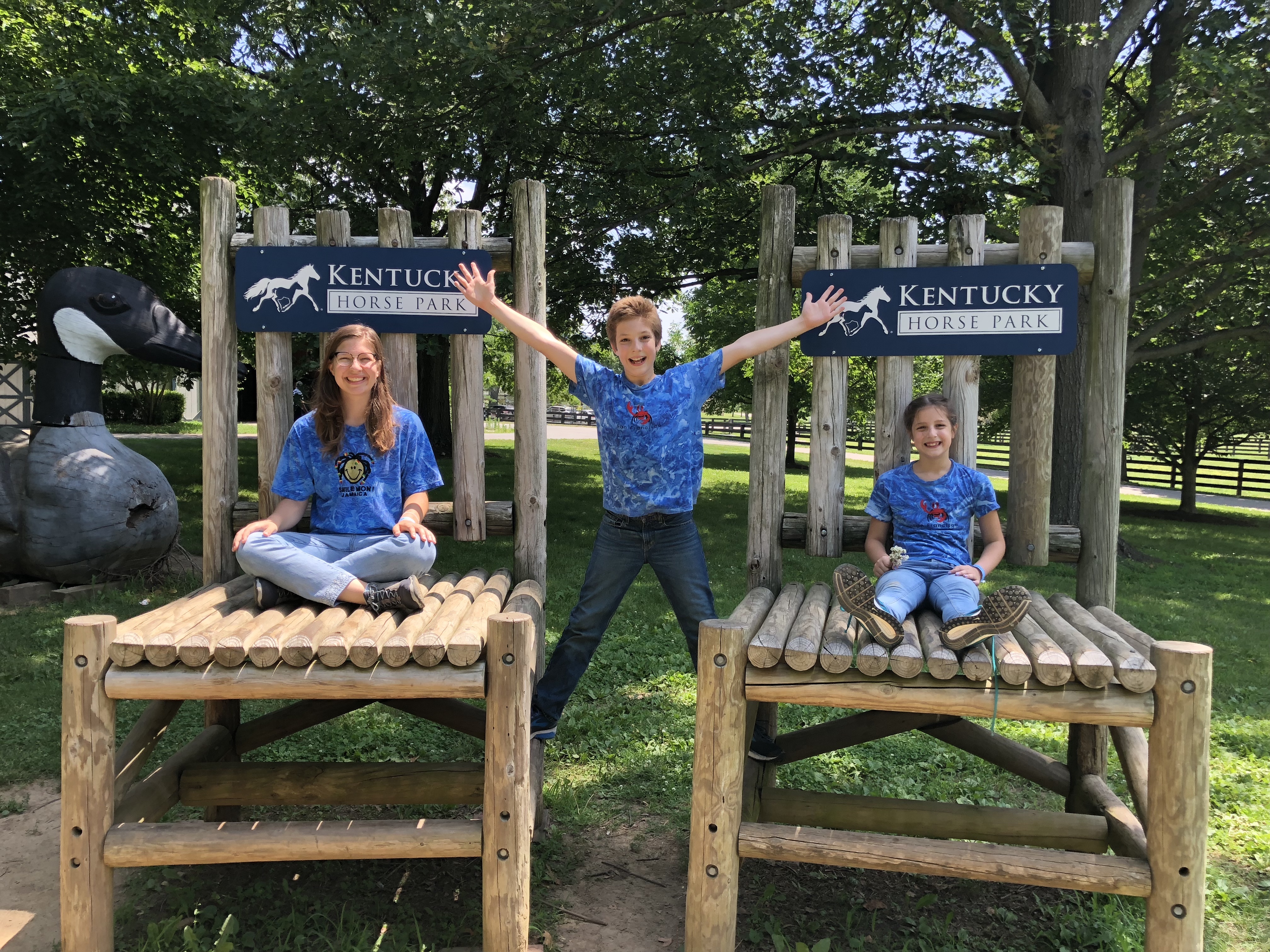 Once we left Lexington, we drove south to Tennessee, where we enjoyed even more Groupon Deals. Here's a short listing of attractions we enjoyed on this trip (and/or on previous visits to the area) with referral links listed to current Groupon offers for each, so that you too can…
Save a Bundle with Groupon