As homeschoolers, we've always tried to pack as much educational value into our vacations as possible. So when we recently stopped in Las Vegas on our way to California, we naturally tried to scope out area museums that would teach us something new.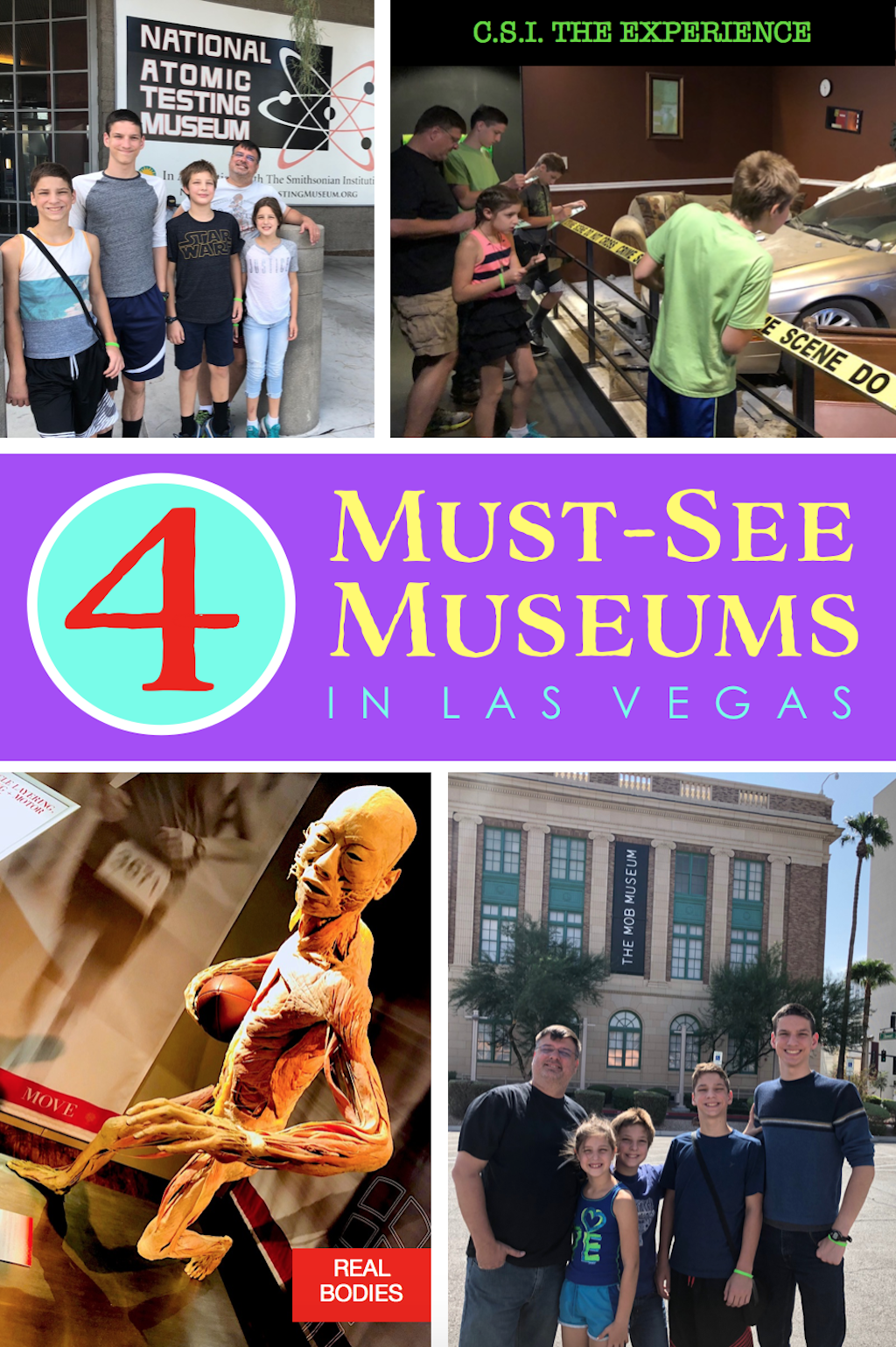 We found several. Here's our impressions of each of them:
Four Must-See Museums in Las Vegas, Nevada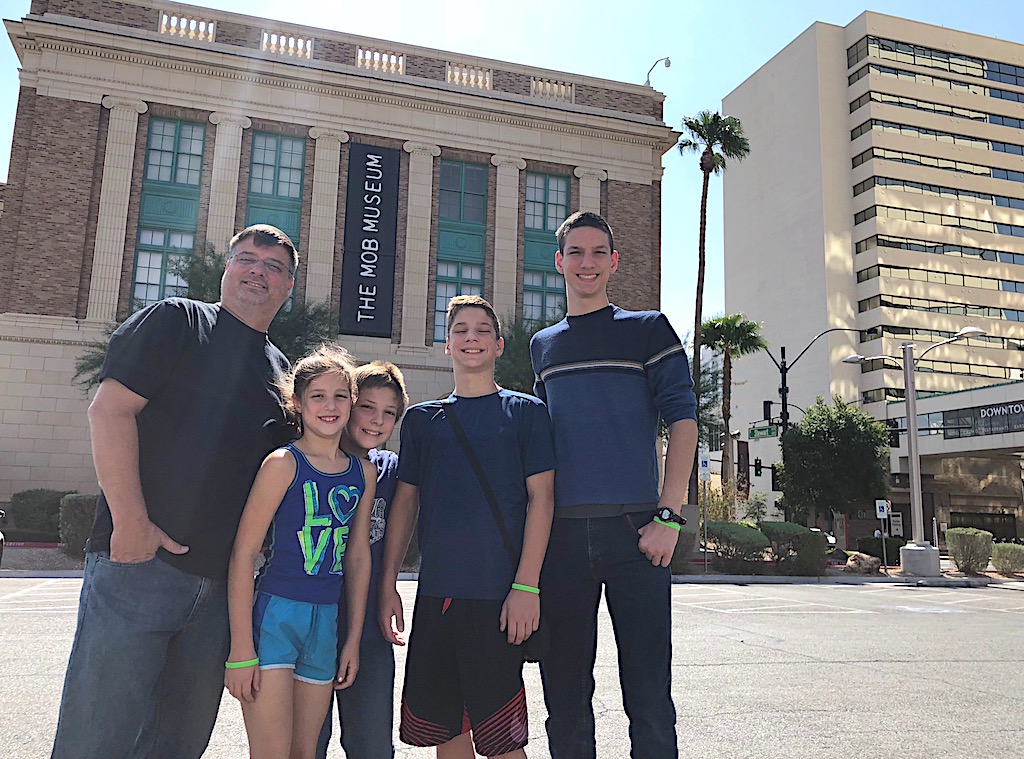 The Mob Museum gave us a greater appreciation for what law enforcement was up against dealing with organized crime through the 20th century and beyond.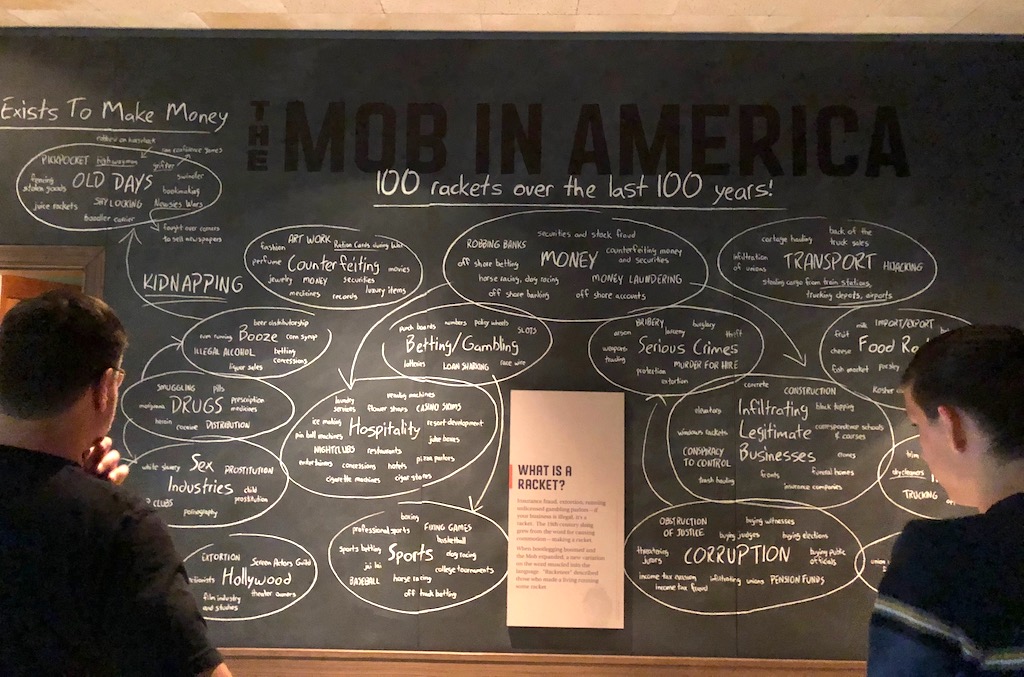 Mafia influence and corruption was pervasive. They infiltrated everything! We already knew they were big on bootlegging, gambling, and prostitution. We had no idea their power extended into legitimate businesses like transportation, hospitality, and entertainment.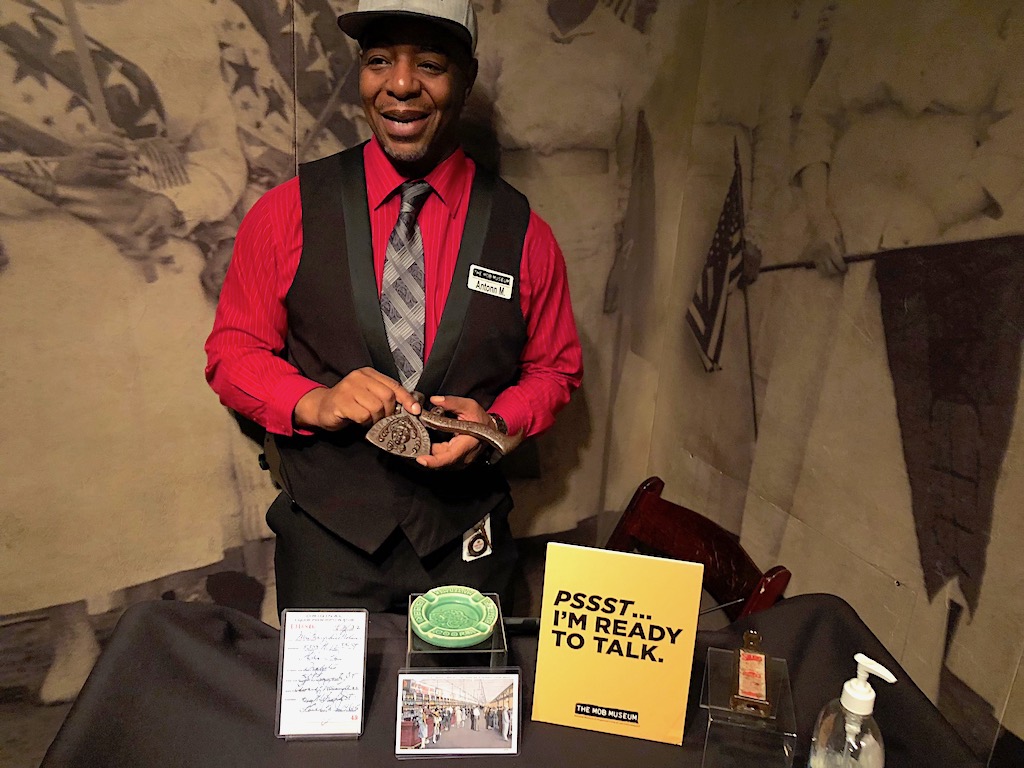 Friendly docents were stationed all around the museum. They were ready, willing, and able to answer all our questions.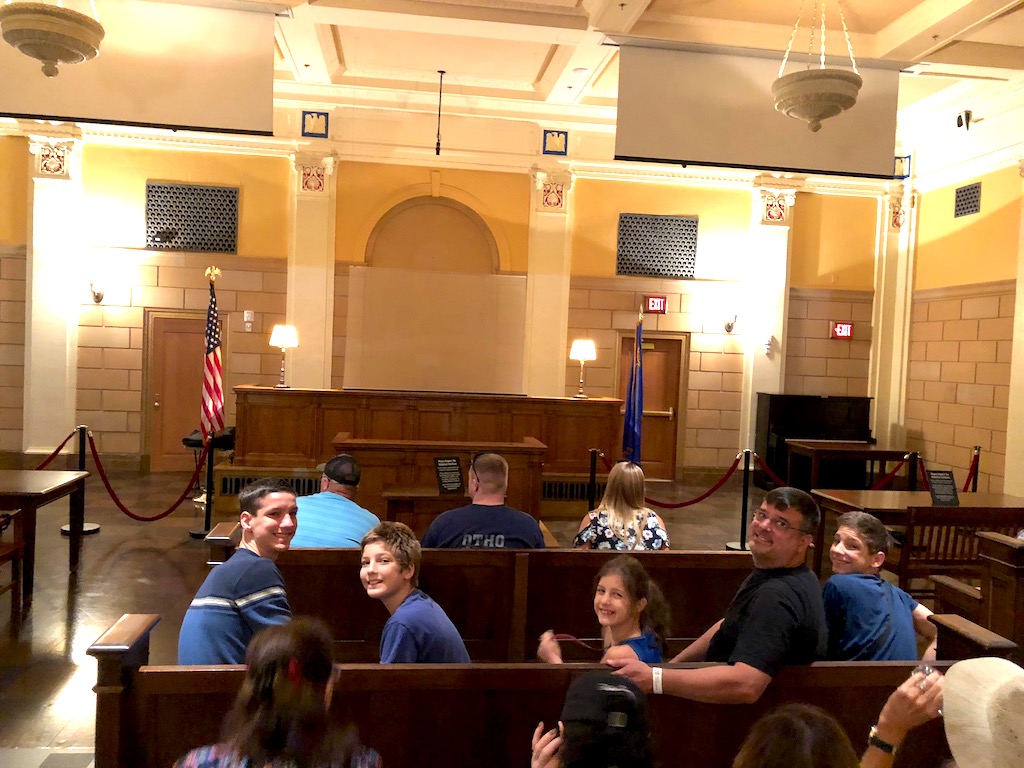 The Mob Museum is comprised of three full floors of exhibits. One of the most informative was a multi-media presentation held in the actual courtroom where mobsters were tried in the 1950s.
We also learned about the FBI's efforts to track down mob bosses and bring an end to their reign of terror.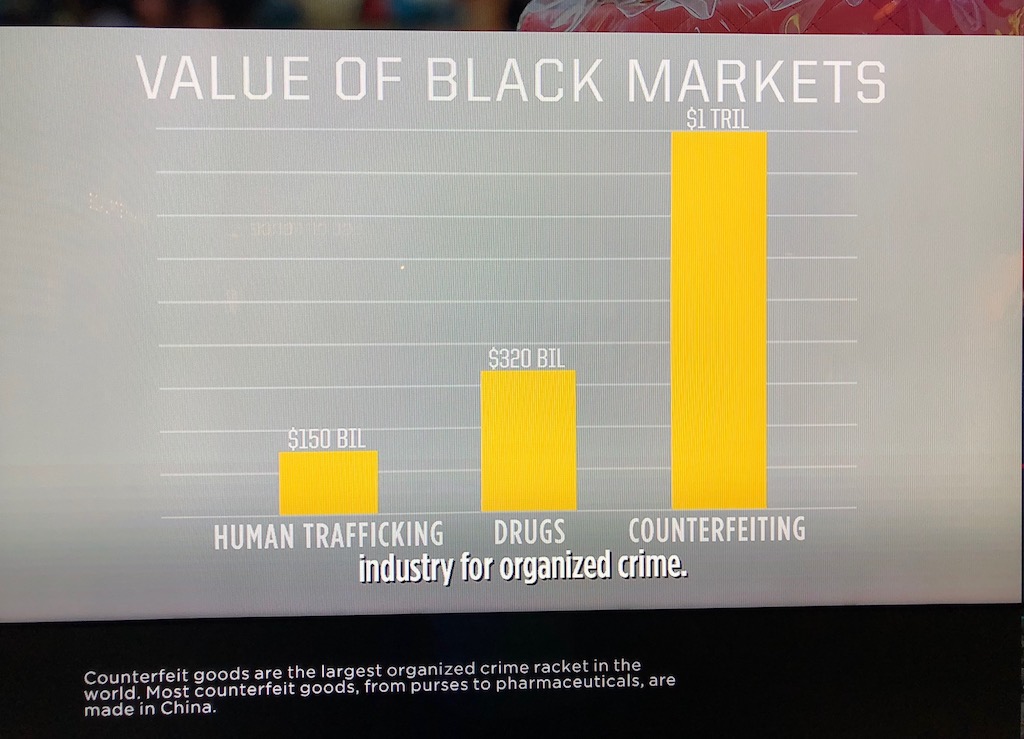 They brought many mafia members to justice, but were unable to stamp out the problem completely. The pin-striped suits, fedoras, and Tommy guns may be behind us, but organized crime is still alive and active today.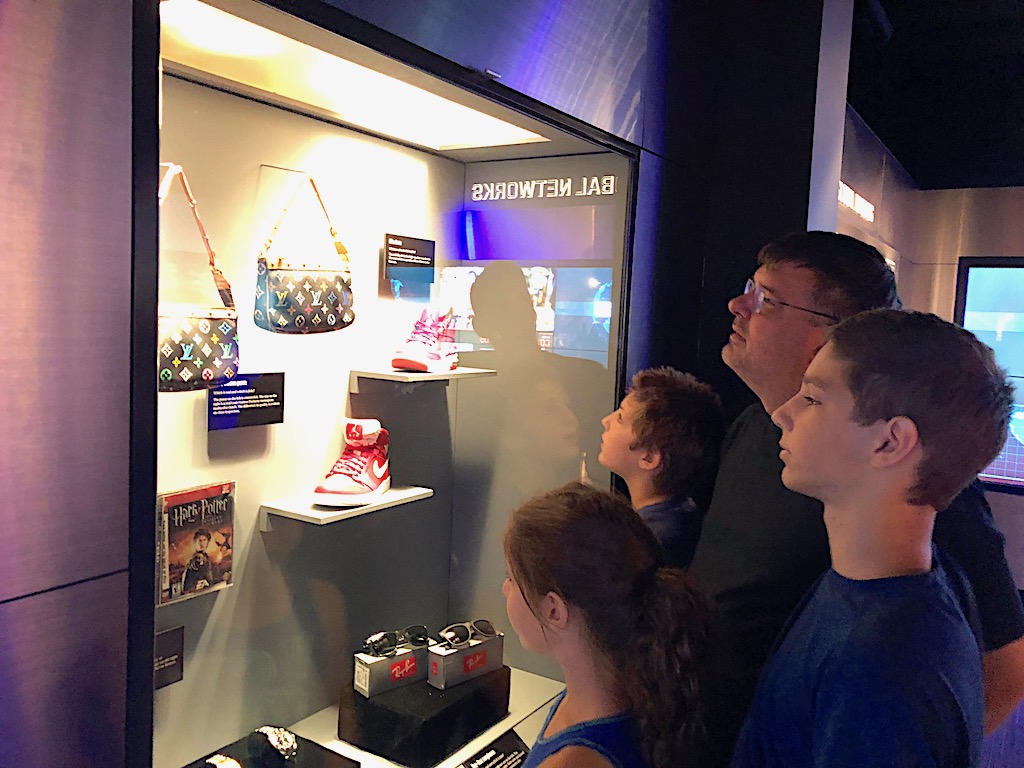 Yet, it's hard to fight against something you didn't know existed. The Mob Museum does an excellent job of educating the public, both about the history of organized crime in America and about what's currently being done to curtail it.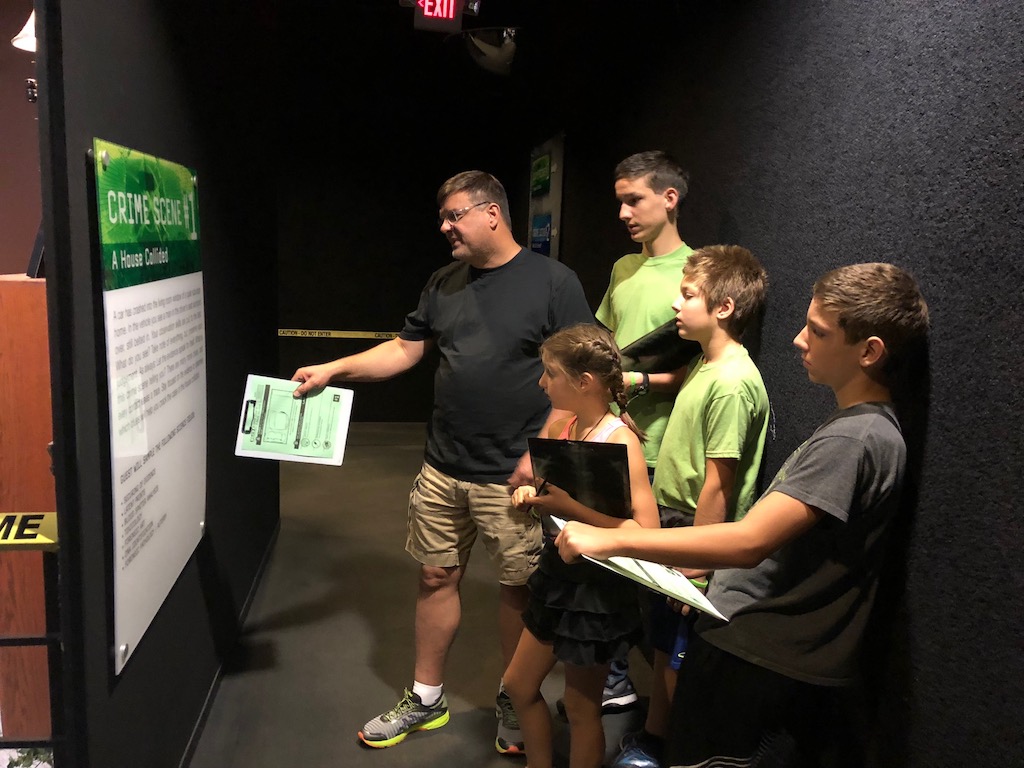 We've never watched the CSI: Crime Scene Investigation television show, but that didn't stop us from enjoying this award-winning interactive exhibit about crime lab forensic science.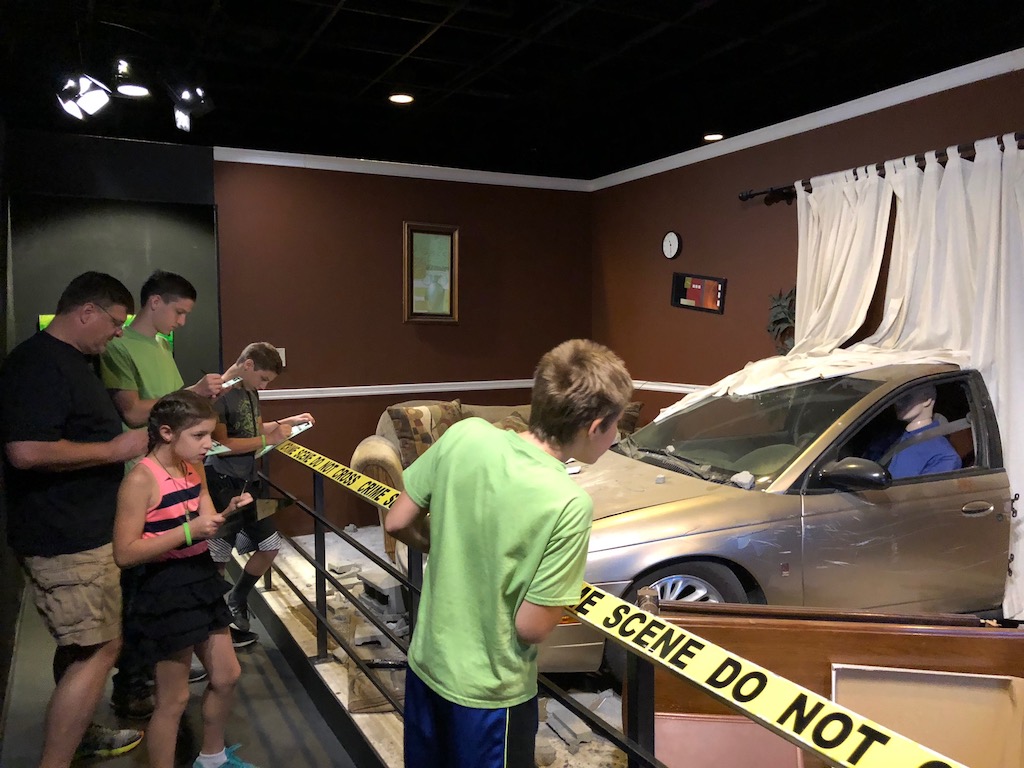 The museum houses three separate crime scenes and walks visitors through the steps necessary to crack their case and solve the crime. Our family was tasked with investigating the scene of a car crash.
I suspect that's because we had young children with us. We can't vouch for the other two cases, because we didn't work on those, but the one we were assigned had minimal blood and gore.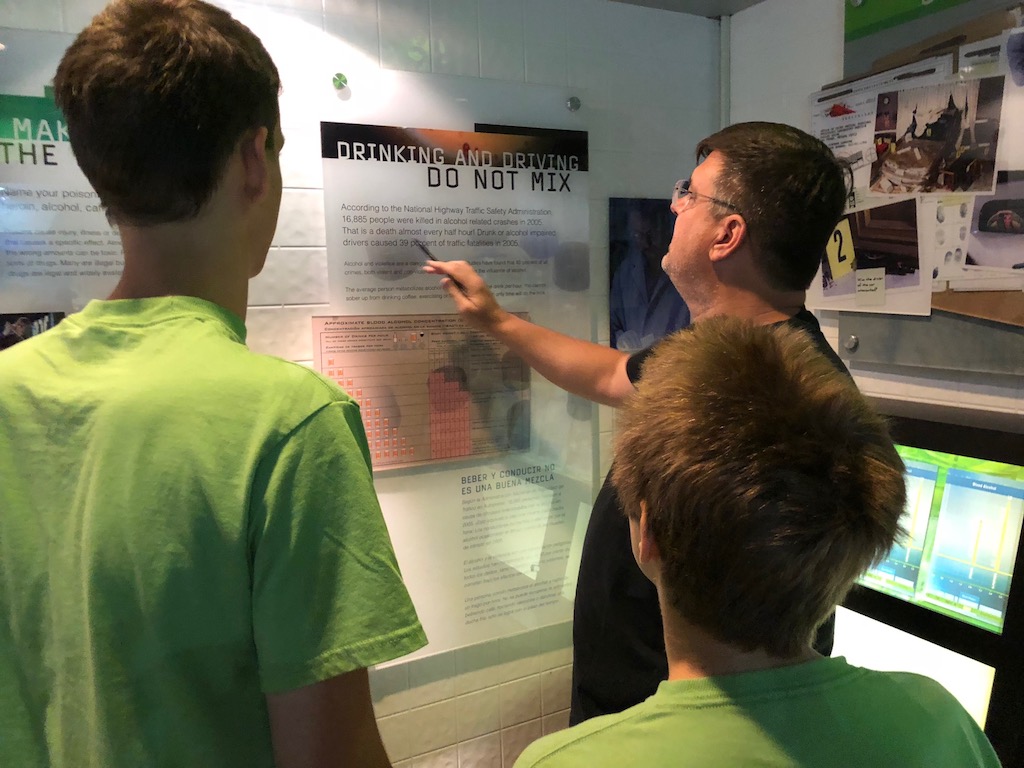 We learned how important it is to take good notes and collect appropriate samples at the crime scene and what to do with the information collected. We used lab facilities to examine specimen under the microscope, crossmatch fingerprints and DNA, test for blood alcohol content, and even determine exactly what kind of shoes left the muddy prints we'd observed at the scene.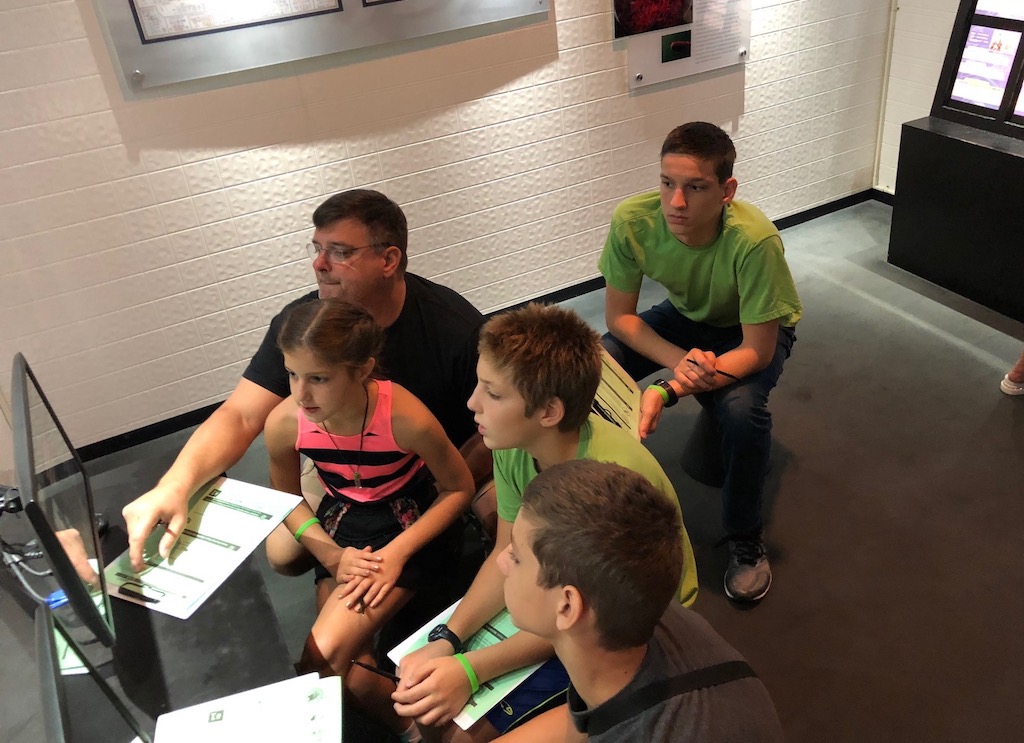 There was an unexpected twist at the end, but we were eventually able to solve the case. Afterwards, we were even issued diplomas as "Accredited Crime Scene Investigators."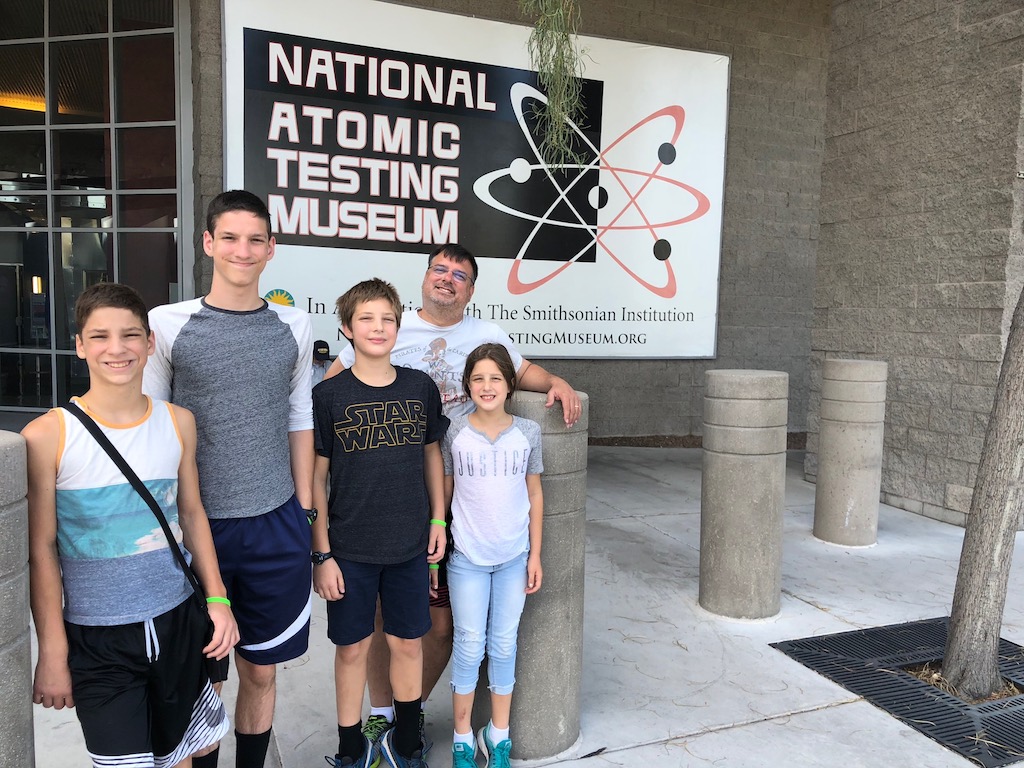 The little old lady who processed our tickets at the admissions desk was the widow of a man who for years worked at Nevada's nuclear testing facility and was on the board of advisors who helped make the National Atomic Testing Museum a reality.
The exhibits provide a fascinating history of nuclear science as it relates to American wars and the development of the atomic bomb. The museum is full of artifacts from bygone eras and uses lots of film clips and audio recordings to bring its story to life.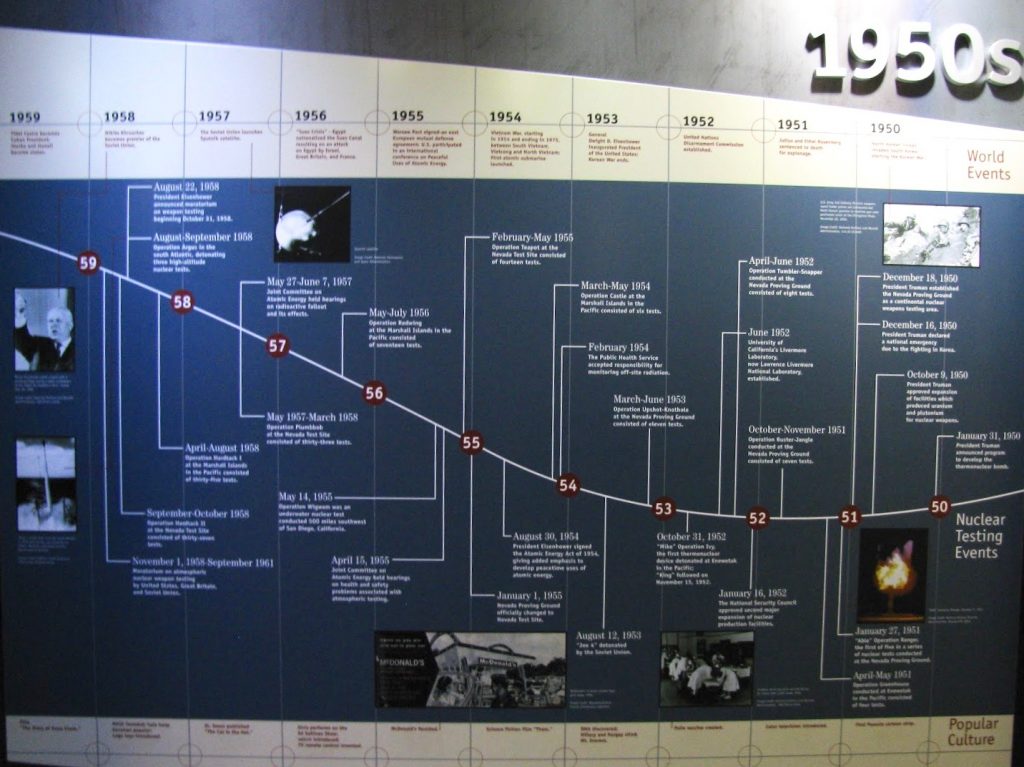 Our favorite part was the detailed timeline that runs through several rooms of the museum, tracking major events year-by-year in US political history and pop culture alongside developments in nuclear science. It took us much longer to get through this museum than we'd anticipated, primarily because we wanted to read every word of that timeline and watch all the related video clips.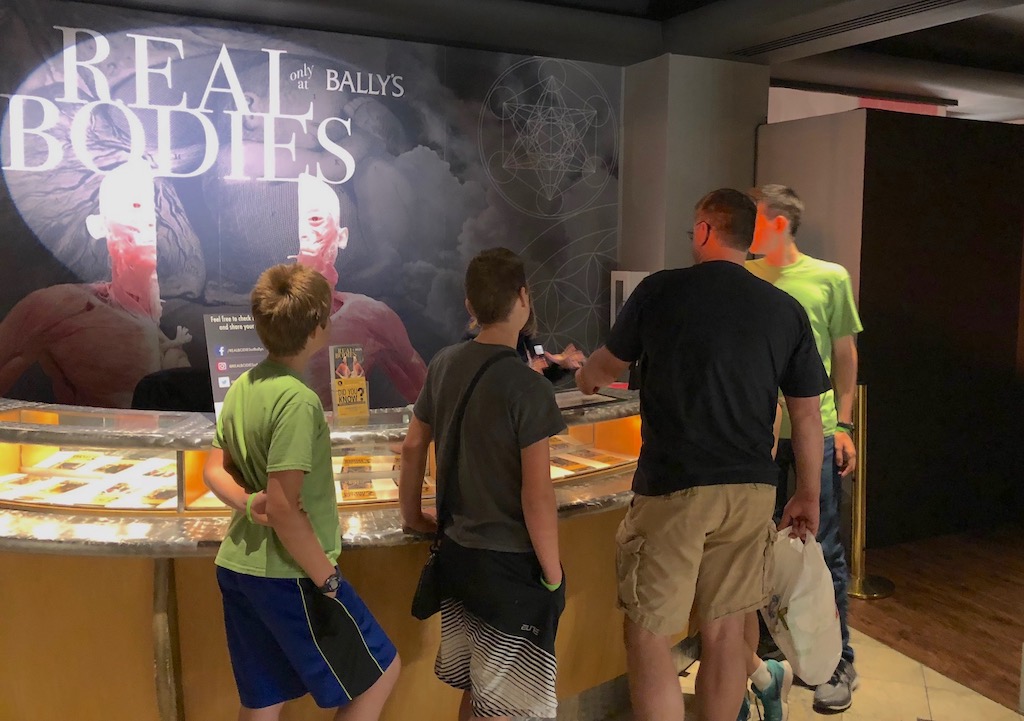 Several of our older kids saw the Real Bodies exhibit when it came to Dallas many years ago. For the rest of us, Real Bodies at Bally's was our first exposure.
I still have mixed feelings about it. The idea that everything in this exhibit used to belong to a real, living and breathing person is a little macabre. Yet the anatomical science on display here is a fascinating testimony to the human body's incredible design (and, in our mind, Designer).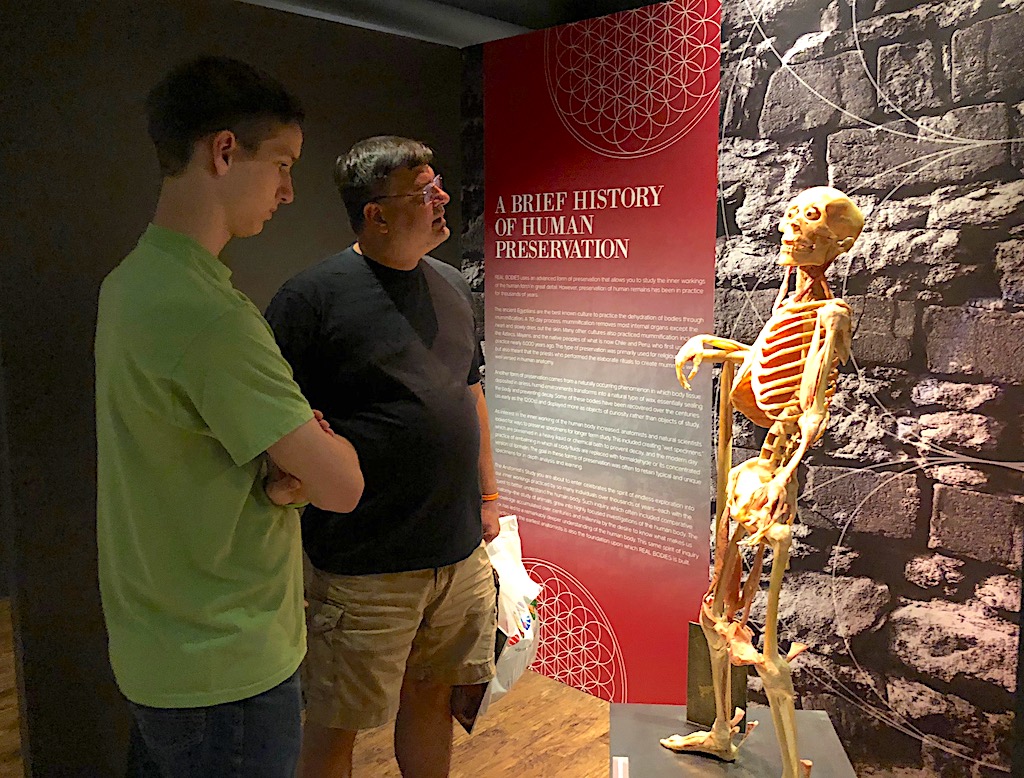 For a family with as many medical ties as we have — two doctors, two dentists, an ICU nurse, and several more preparing now for similar professions — it was easy enough to quell the repulsion and appreciate the educational opportunity. Real Bodies gives visitors a peek at some of the same things medical and dental students get to see when they dissect human cadavers, but without any of the mess or smell.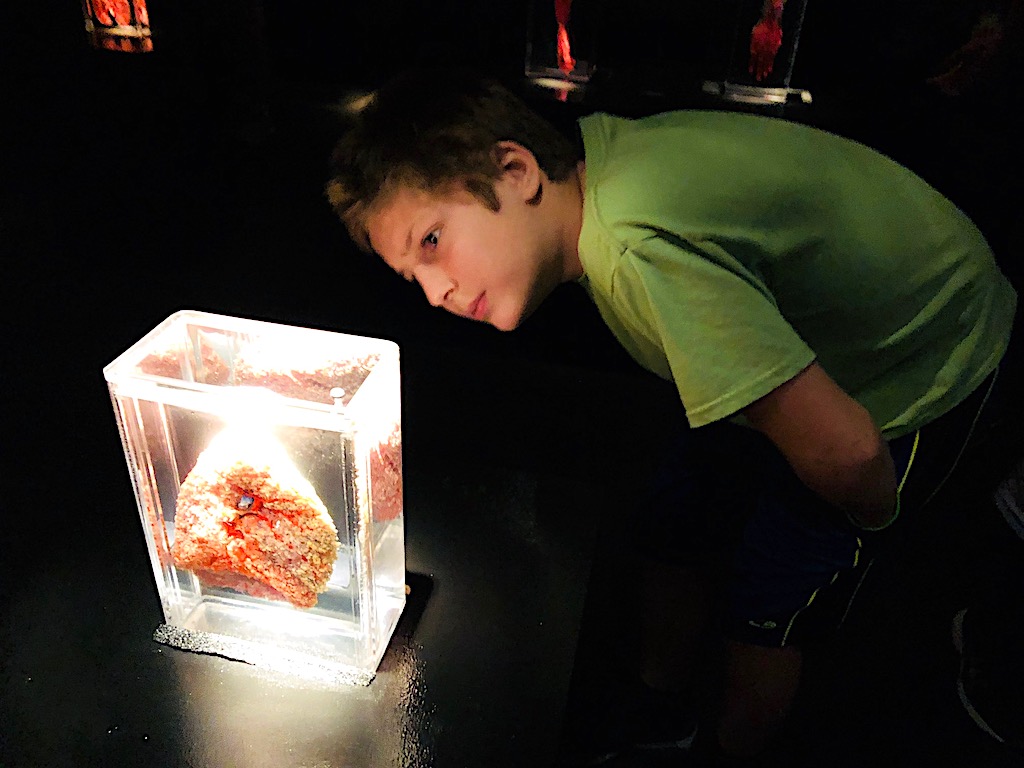 They also highlight a lot of interesting facts and statistics. For instance, did you know that…
…there are around 60 trillion cells in the human body?
…100 million of your cells die and are replaced every minute?
…the volume of air you breathe each day can fill approximately seven hot air balloons?
…your circulatory system is comprised of nearly 100,000 miles of arteries, capillaries, and veins?
…the human brain contains 100 billion neurons and over 45 miles of nerve networks?
Neither did I before going through Real Bodies at Bally's.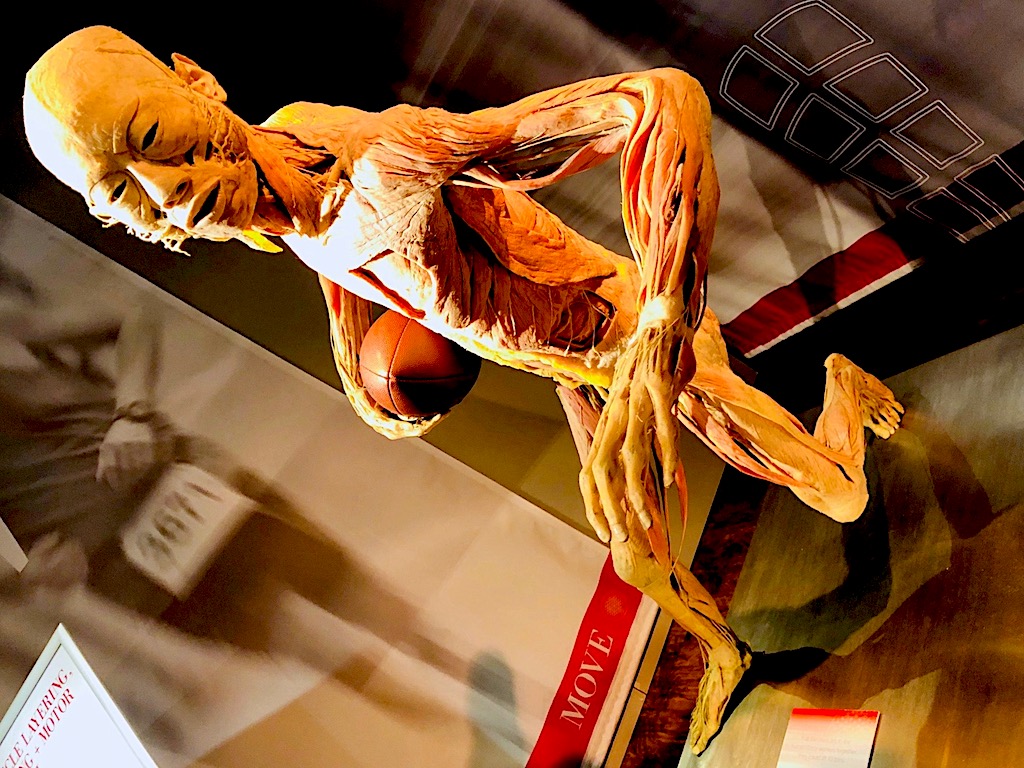 It's been 19 years since our last trip through Vegas. We didn't find it very family friendly back then, but were pleasantly surprised at how much cleaner and tamer things seemed this time around.
Granted, except for passing through to get to various shows, restaurants, and a couple of the aforementioned exhibits, we steered clear of the casinos. But there are lots of wonderfully family-friendly things to do in and around Vegas now (I'll be reviewing a few more of them next week), and we won't hesitate to pass this way again.
Please note: Our family received free or discounted admission to all the above attractions either by participating in a US Family Guide blogger promotion (in exchange for this honest review) and/or by purchasing reduced price tickets through Groupon, like these: