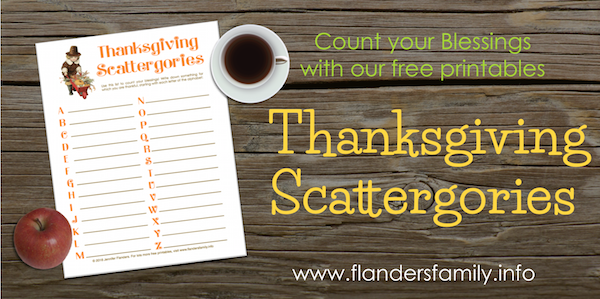 We passed out over a thousand full-size candy bars with our trick-or-treat tracts this year. As you can see in the pictures, costumed kids came by in droves to claim their candy.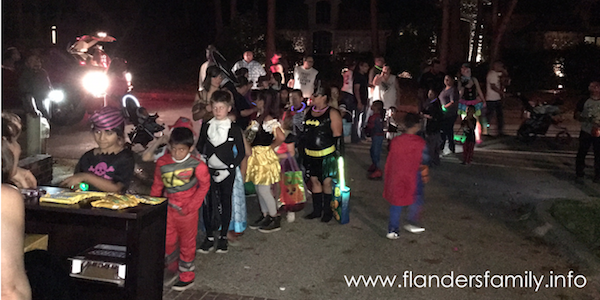 Since we're currently in the process of moving, we decided to station a parent with candy at both residences. Doug took the new house and I stayed at the old one. Double-teaming it that way allowed us to meet our new neighbors without disappointing the old ones.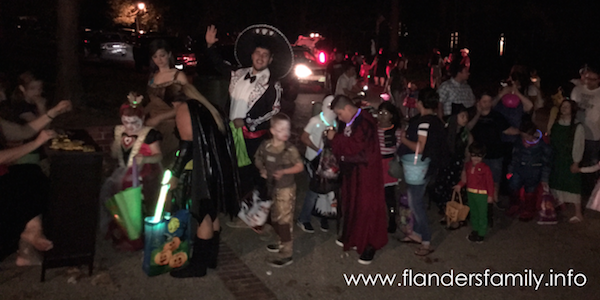 The traffic wasn't quite as heavy at the new address as it was here on the main drag, so he only handed out candy to a couple hundred trick-or-treaters before driving back over to help distribute Snickers, Crunch, and Hershey bars to the hordes of super-heroes and Disney princesses lined up in our old driveway.
Now that Halloween is behind us, my adult daughter called home tonight to find out what the family's Thanksgiving plans are this year. To be honest, I'm so distracted with our move that I haven't really thought that far ahead.
However, I did make a couple of Thanksgiving printables earlier this year to share with you — and I thought I'd better do it now, before I get busy and forget.
Of course, anytime is a great time to count your blessings, but it seems especially appropriate to do so in the month of November. See how fast you can think of a different blessing for every letter of the alphabet:
I made one in color and, for those of you who like to conserve ink, another in black & white:
You may not hear from me as regularly as usual this month. My goal is to be completely moved into our new home by Thanksgiving — and our entire family will count it a huge blessing if we can manage to pull that off!