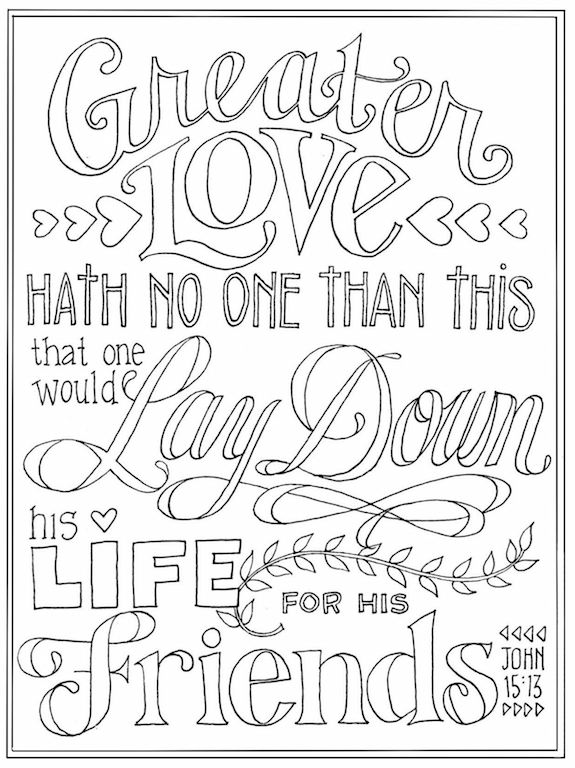 The Bible verse in this week's coloring page highlights a central theme of Scripture:
"Greater love hath no one than this, that one would lay down his life for his friends." (John 15:13)
This verse, of course, references the fact Jesus gave His life to purchase our freedom from sin. (Romans 6)
But it's also a fitting verse to share on Memorial Day weekend, as we remember our fallen soldiers.
They, too, died that we might be free. May we be ever mindful of their sacrifice. And may we guard well the liberties they gave their lives fighting to secure and preserve.
---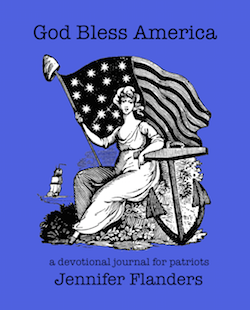 Today's coloring page comes from the newest in my line of keepsake journals. This one's entitled God Bless America: A Devotional Journal for Patriots and is scheduled for release next month. I'll be sharing more details about as that day draws closer.
In the meantime, I invite you to browse through other titles in this series. At over 200 pages a piece, they are packed with writing prompts, coloring pages, word studies, and lots and lots of Bible verses. Here's what readers are saying about them.

If you enjoy coloring, come back again next week. I post a new coloring page every Sunday. You can look here to download coloring pages I've published in the past or, if you prefer a bound collection, follow this link to check out my new coloring books for grown-ups.

---

Ideas for using these free printable coloring pages: