I spotted the idea for this Bored Board on Facebook
(read the
original post here
), and thought it was so smart!
At our house, unfortunately, it would never last in this format long enough to be of use. We use our dry erase board everyday for spelling and on the weekend for chores.
So I designed this printable to use instead and decided to share it with you, in case boredom ever rears its sorry head at your house.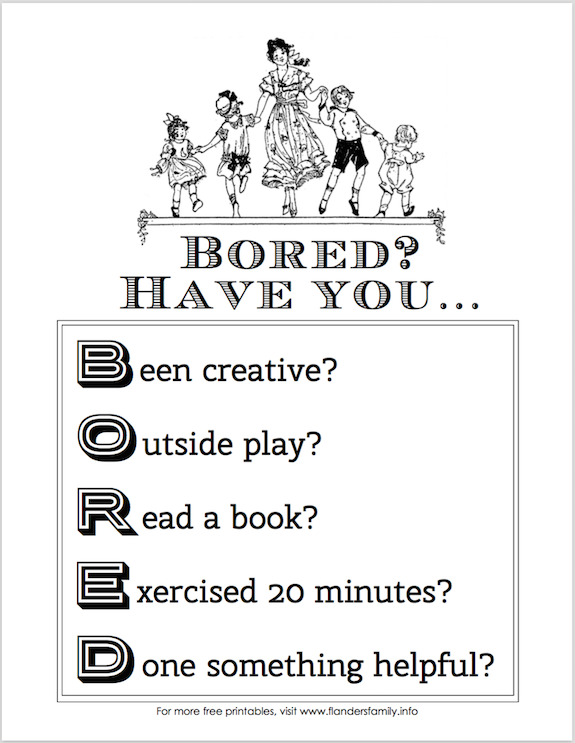 These simple suggestions are great remedies for children and adults alike, don't you think?