Two years ago, we moved into a neighborhood that has a reputation for being the best place in town for trick-or-treating. Sure enough, we were swamped with 1000+ visitors our first year here.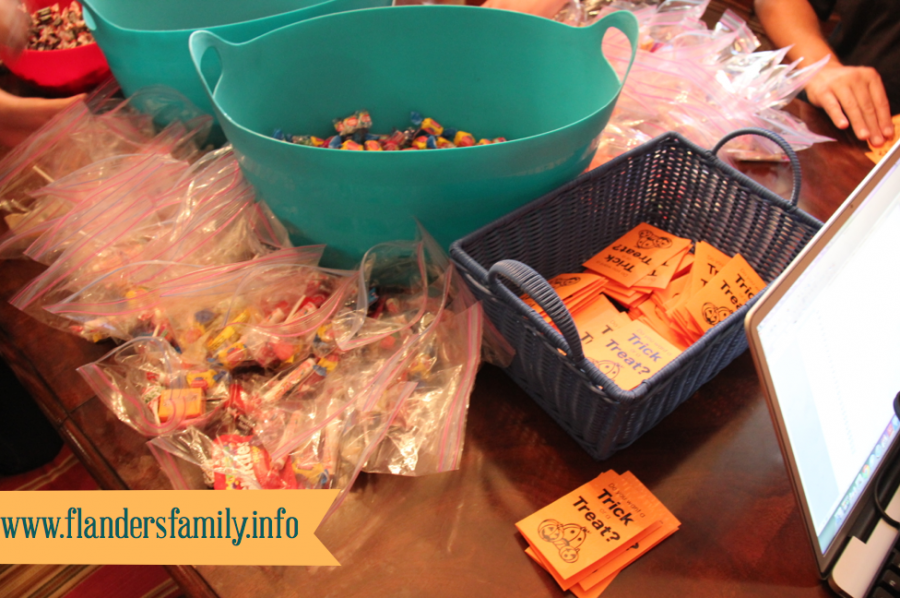 We stocked up on gospel tracts and about ten times as much candy as we normally buy for Halloween. Even so, we ended up having to raid the pantry for PopTarts and granola bars when we ran out of candy with a throng of costumed kids still on our porch.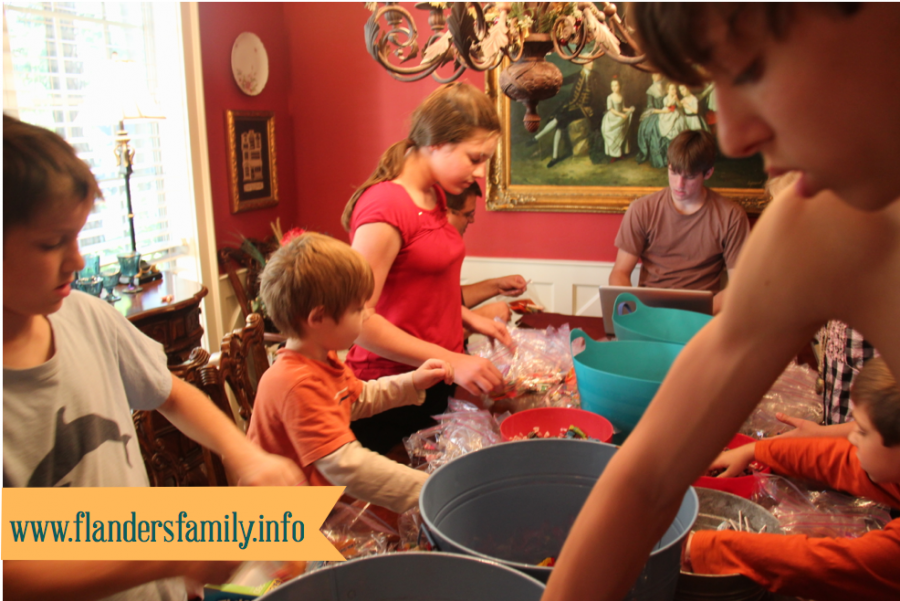 Last year, we were better prepared. We designed a new "trick-or-treat" tract, printed it on bright orange copy paper, and included it in little goody bags we assembled a couple of days in advance. It was a fun family project and made the distribution process go much more smoothly.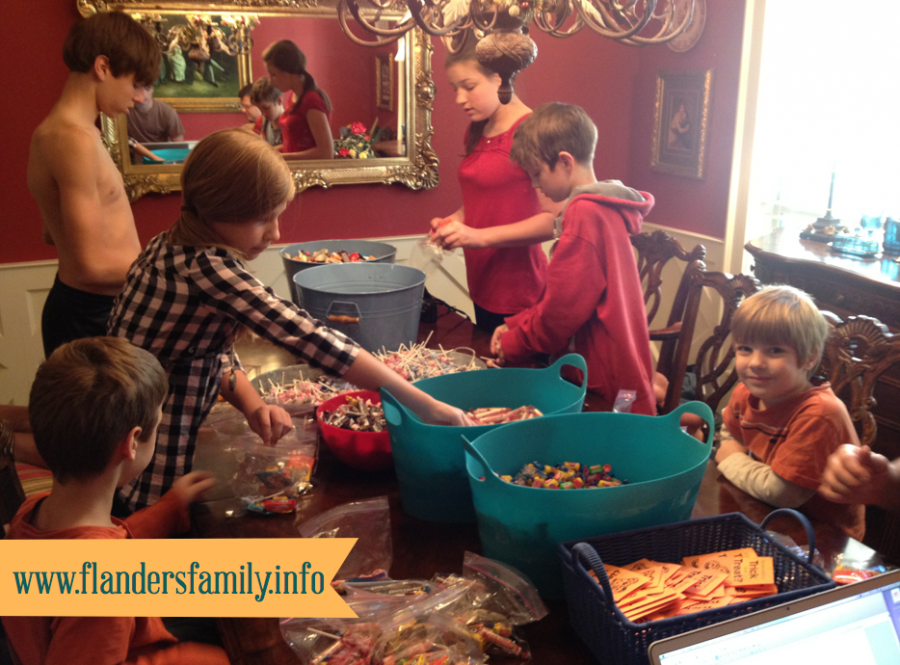 This year, we plan to do the same thing, but we've translated the tract into Spanish, so we'll have a stack of those available, as well, for the Spanish speakers who come to our door. Both versions are available for free download here in English or in Spanish, take your pick.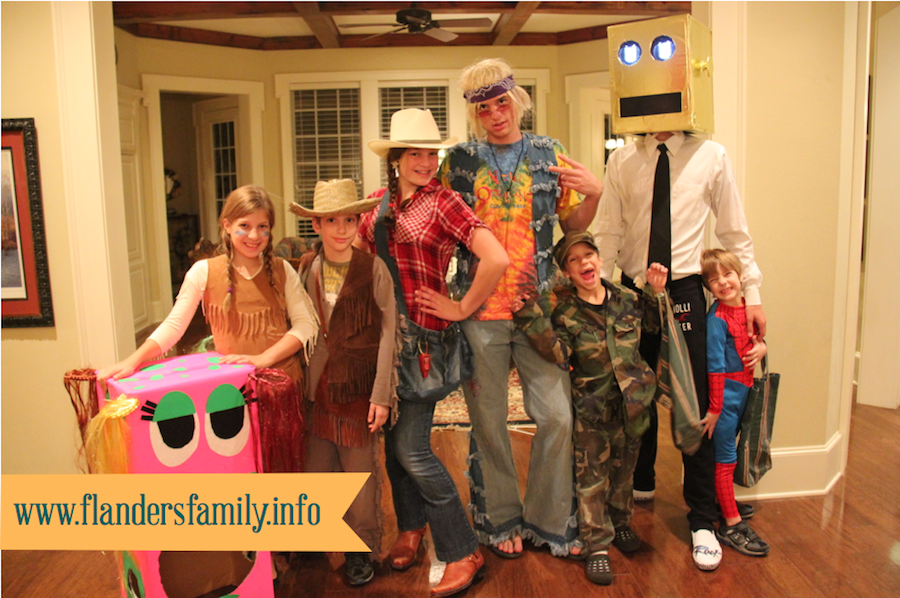 Our kids love any excuse to dress up. They don costumes to help pass out tracts and goodies to the neighborhood children (or to collect a few themselves).

Will you be
leaving your porch lights on
or off this Halloween?
What's your favorite thing to pass out to the trick-or-treaters who come to call?