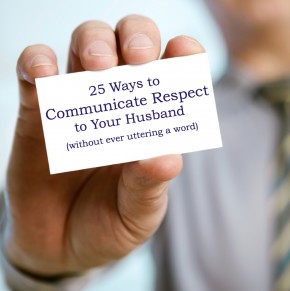 My blog traffic at our sister site, Loving Life at Home, has skyrocketed since I posted 25 Ways to Communicate Respect a few days ago.
It evidently struck a chord!
So I decided to compile a list of related posts for wives who are interested in reading more on the topic:
I've also created a printable version of the full list, as well as this one-page summary: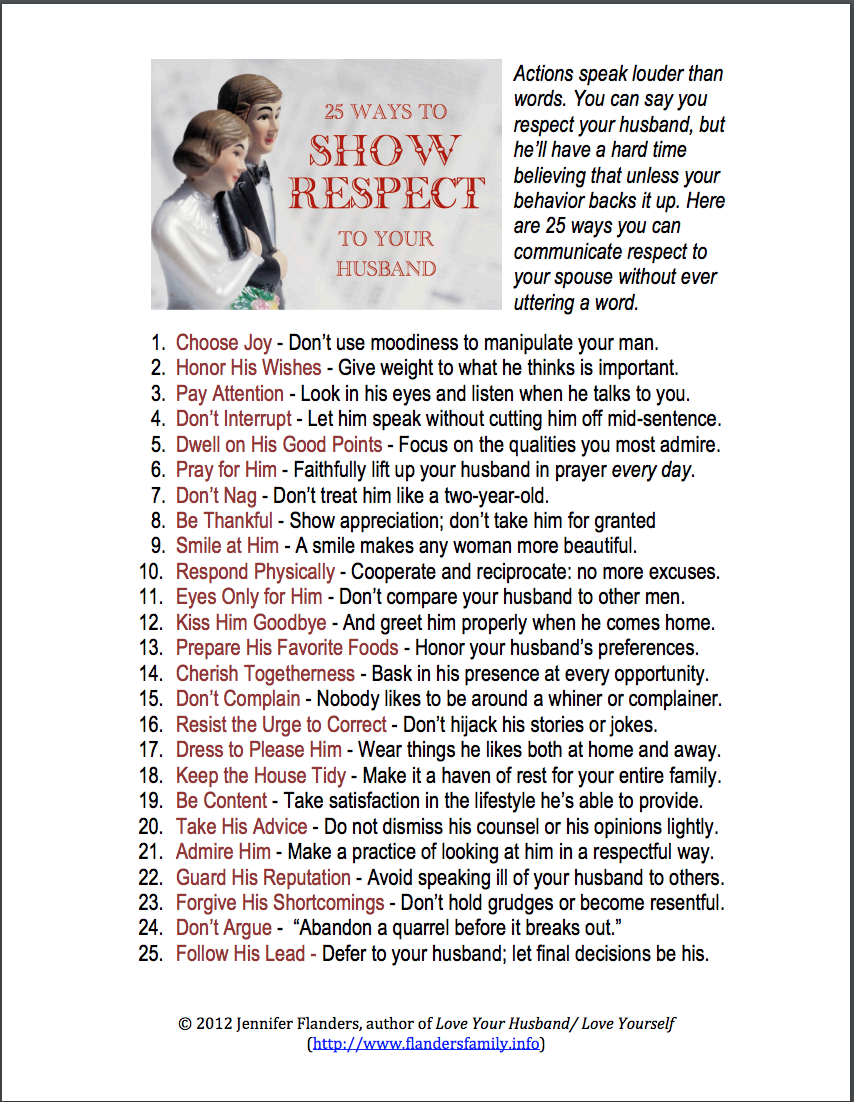 Blessings on your marriage! Enjoy!