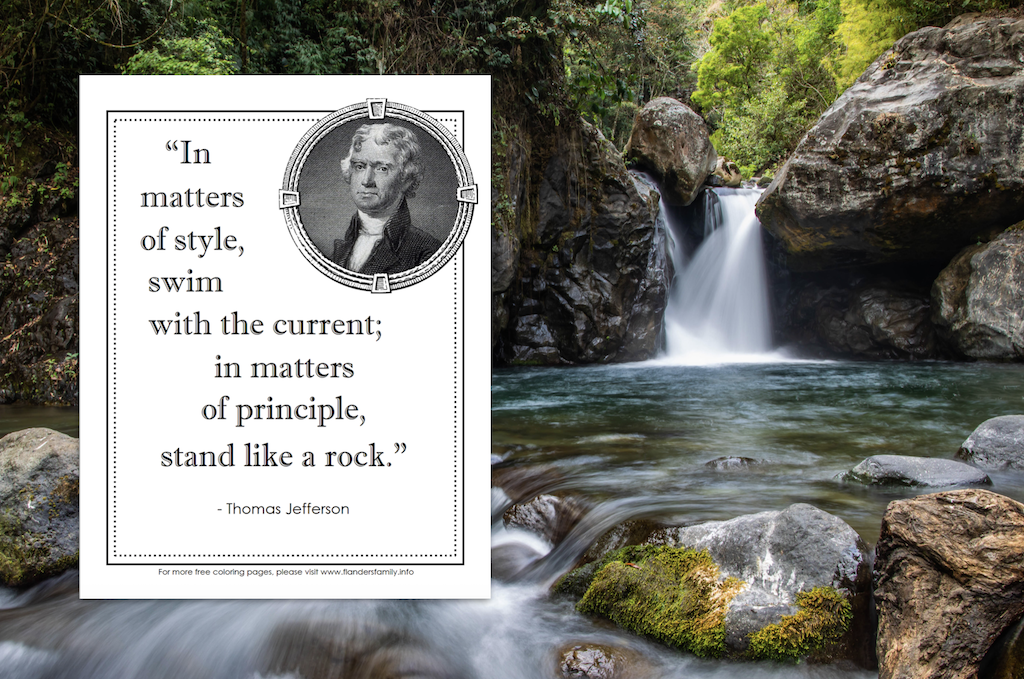 Our founding fathers uttered a lot of timeless words of wisdom, as illustrated by this Thomas Jefferson quote. He advised, "In matters of style, swim with the current. In matters of principle, stand like a rock."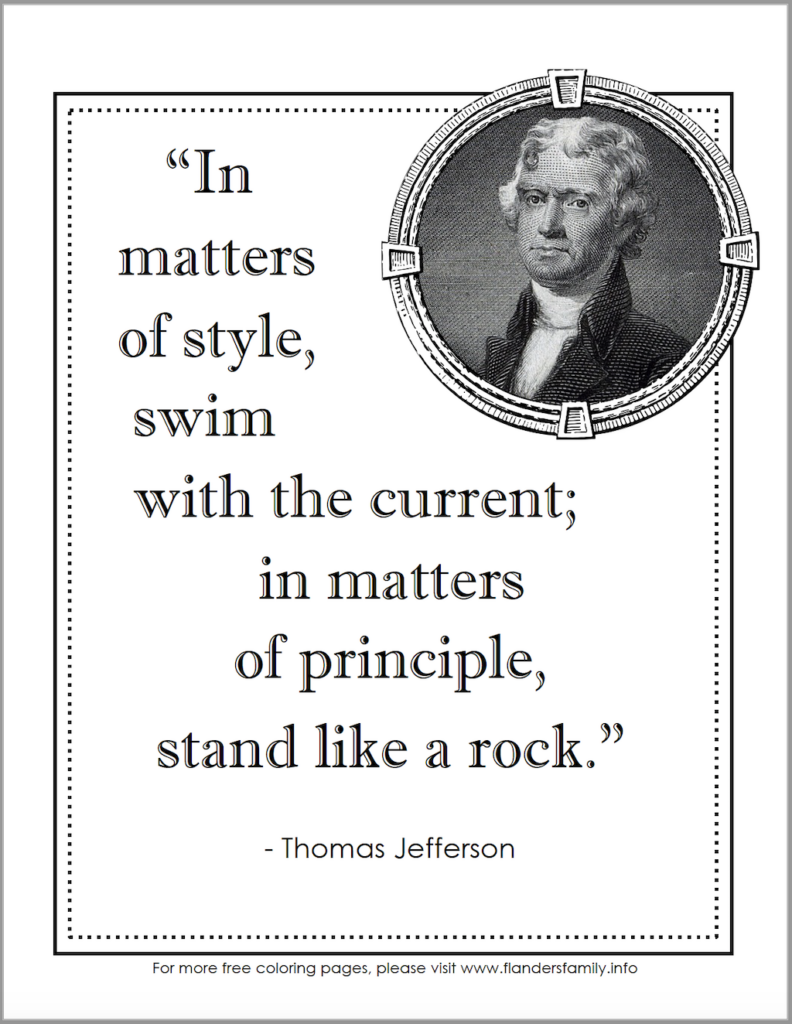 Swimming with the current means not making waves. Being willing to compromise or acquiesce in matters of taste or opinion. Choosing to go along to get along in areas that aren't really that important.
But standing like a rock means remaining immoveable. Standing firmly upon the truth, even when it's unpopular to do so. Doing what is right, no matter who may oppose you. Not budging an inch on the things that truly matter.
The trick comes in discerning which is which.
Sadly, a lot of folks get Jefferson's advice completely turned around these days. They're happy to swim against the current in the way they dress or style their hair. They'll cling doggedly to their opinions about diet and exercise or music and movies and will vilify anyone who dares disagree with them.
But in weightier matters of principle, they'll jump eagerly on the groupthink bandwagon, no matter how far afield it may be heading. It's like a church that tolerates all kinds of heresy being preached from the pulpit, then breaks fellowship over the color of carpet chosen for the new auditorium.
That is completely backwards. And it has to end.
But that can't happen until people learn to know and recognize the truth. And that knowledge ultimately comes through Christ and Christ alone, who proclaimed, "If you continue in My word, you are truly My disciples. Then you will know the truth, and the truth will set you free." (John 8:31-32)
More Soul-Stirring Words for Patriots
Do you love the LORD, love our country, and love American history? Then check out God Bless America, made especially for patriots like you! It joins my growing collection of devotional journals. With twelve titles now in the series, there is something for nearly everyone.

Every page features beautiful vintage artwork along with a scripture verse, a writing prompt, or a historical quote, all designed to inspire you to think deeply about what it means to be an American and about how we can ensure the guiding principles on which our nation was established are never forgotten.