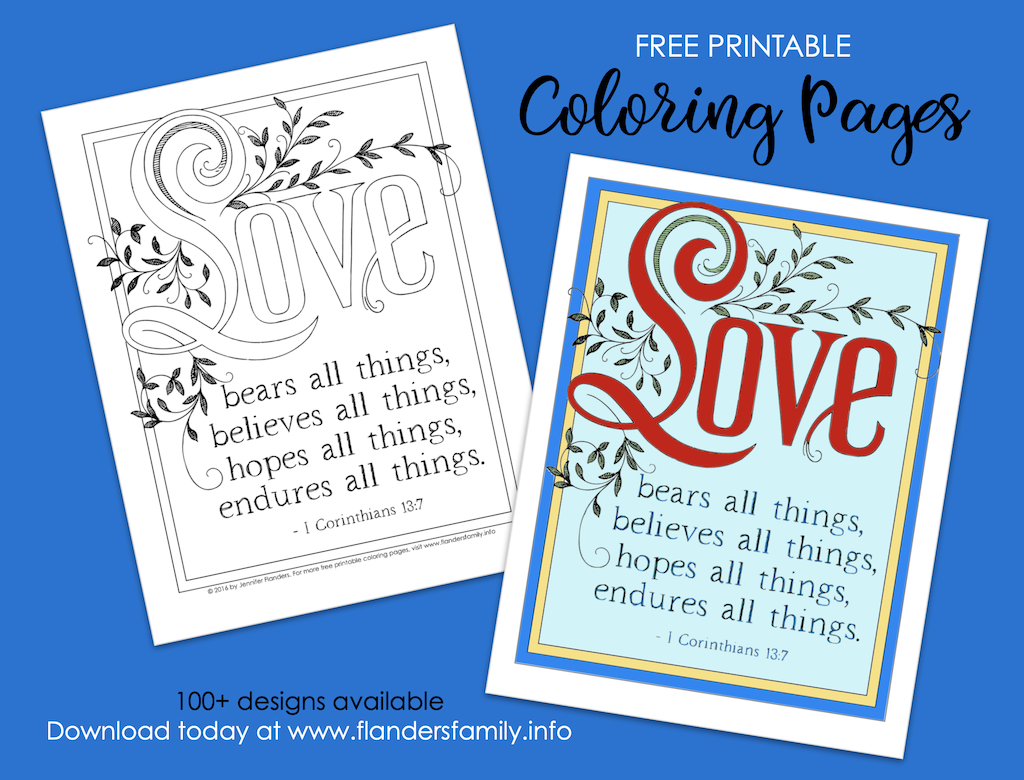 One of the most beautiful descriptions of love ever written can be found in 1 Corinthians 13. And a portion of that passage is featured in this week's Love Bears All Things coloring page. Isn't it pretty?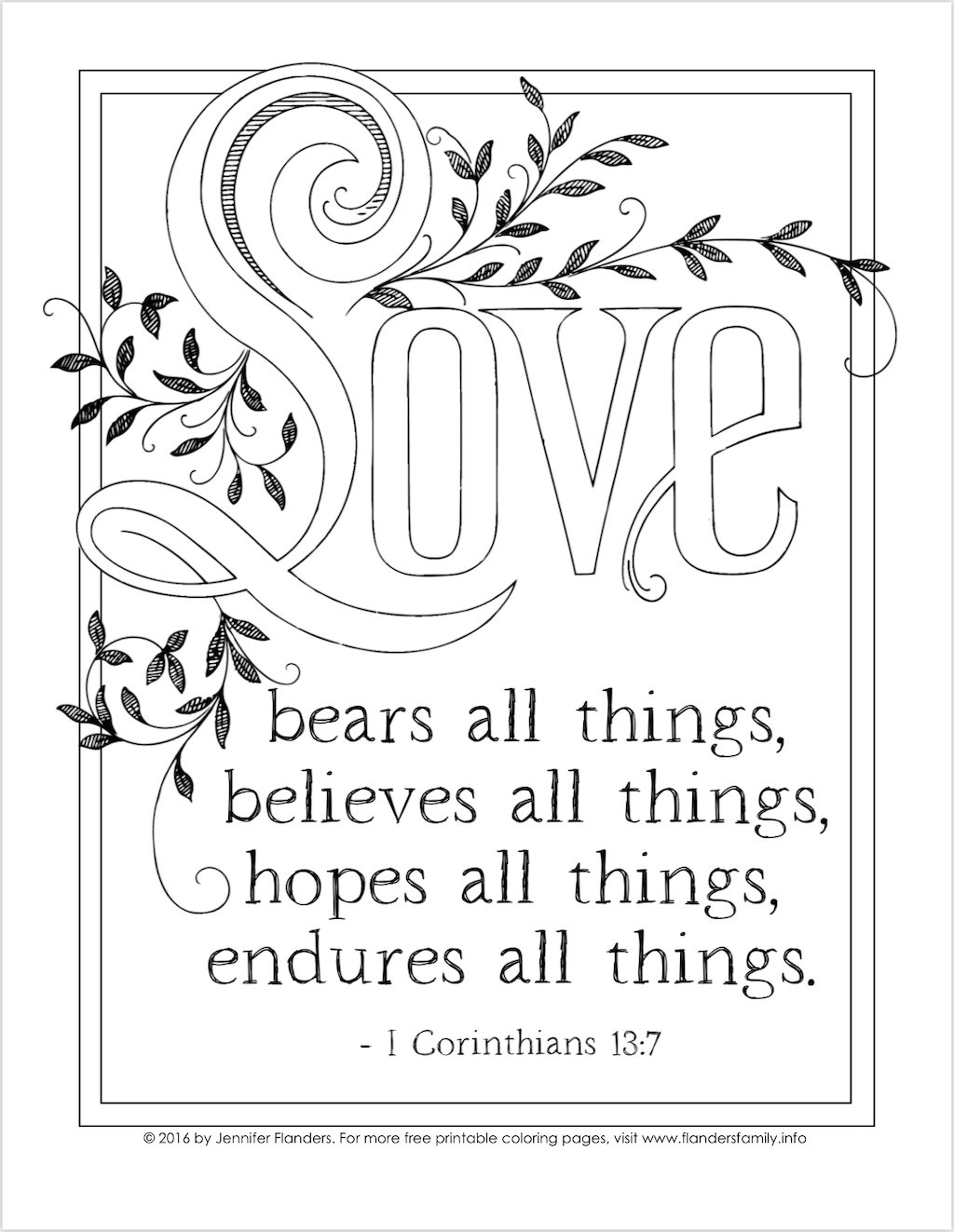 With Valentine's Day just around the corner, love seems the perfect theme for our "Scripture Sunday" printable. Thankfully, God's brand of love lasts a lot longer than one day a year. "It bears all things, believes all things, hopes all things, endures all things."
God's love never fails. And He intends for us to pattern our love after the never-failing love of our Lord and Savior, Jesus Christ.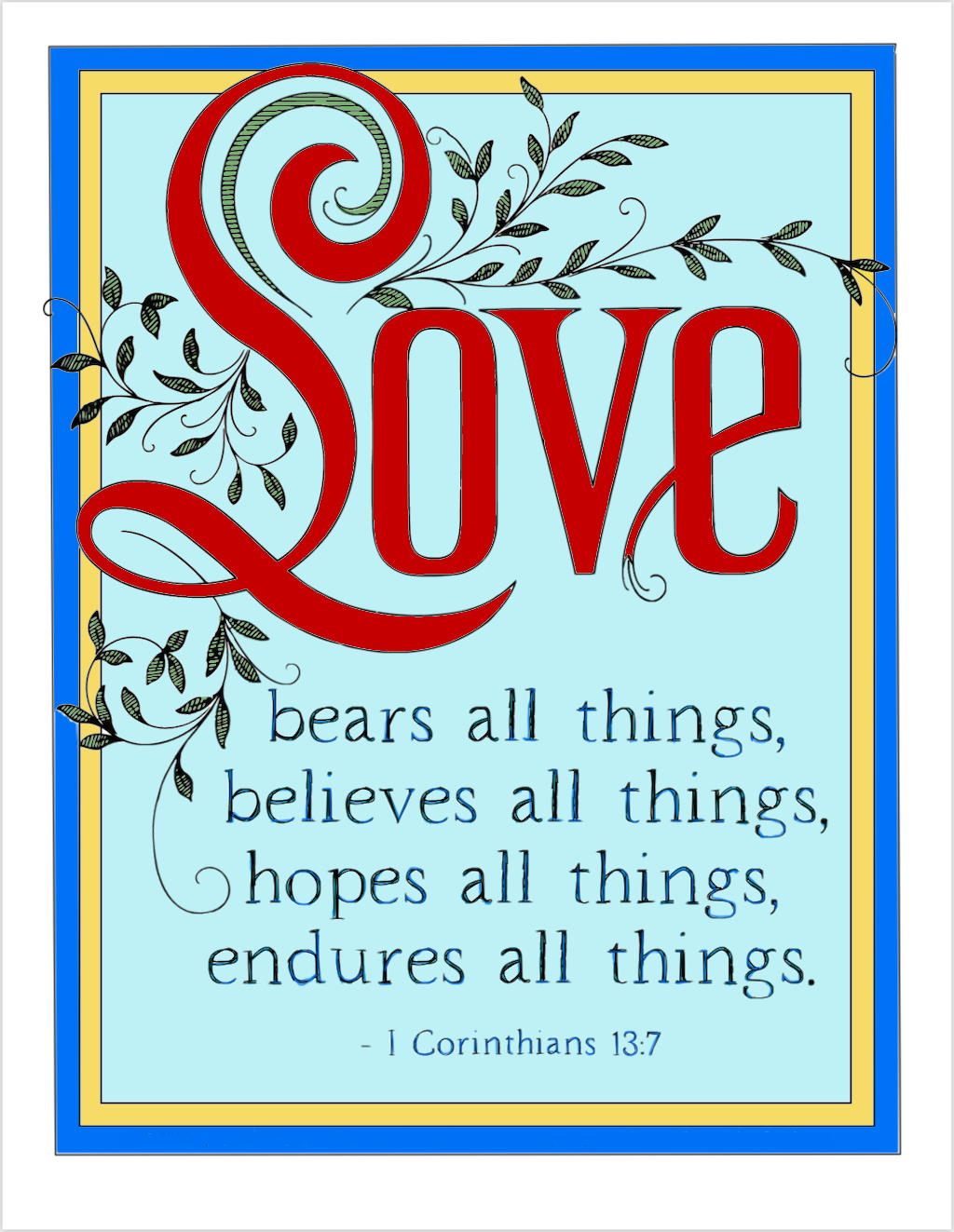 More to Color
I hope you enjoy this week's coloring page. You'll find more love-themed coloring pages here: Coloring Pages for Valentine's Day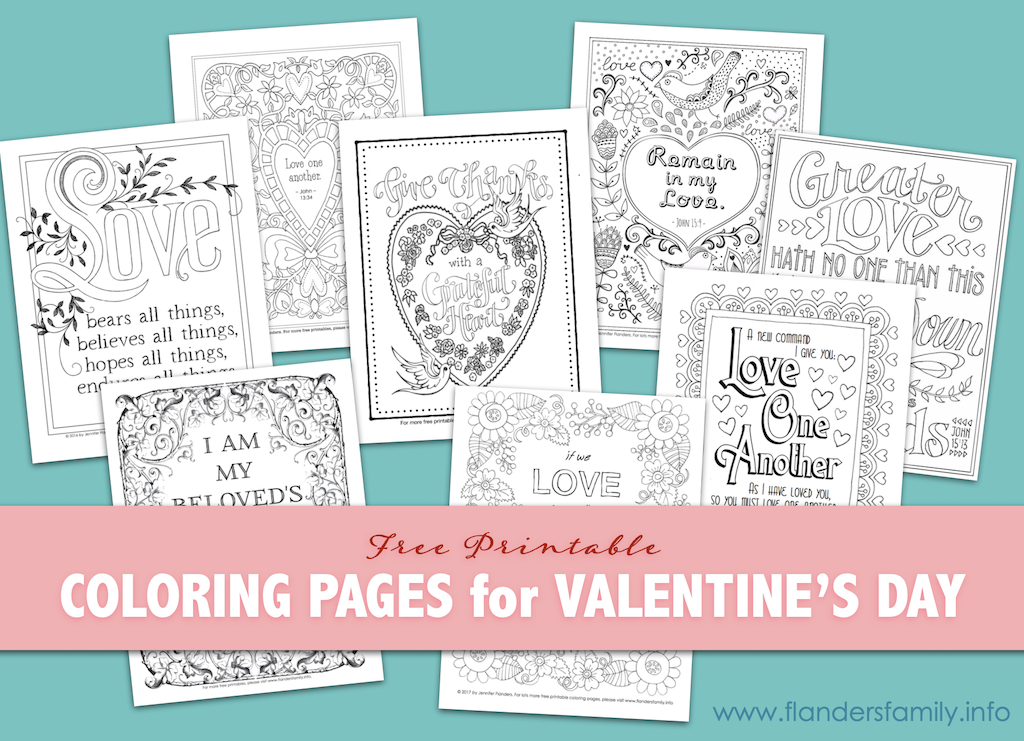 And if that isn't enough to keep you busy, then come back again next week. I publish a new coloring page every Sunday.
To download any of the pages I've published in the past, simply follow this link: Free Christian Coloring Pages.
If you'd prefer a bound collection, check out my Color the Word series. I designed these richly-detailed, Scripture-based coloring books with grown-ups in mind. But they can be enjoyed by all ages. They're even available in Spanish!

For those who enjoy journaling as well as coloring, my devotional journals offer the best of both worlds. Now with twelve titles to choose from.

PLEASE NOTE: This post contains affiliate links. If you make a purchase through any of those links, we'll receive a small referral fee, at no extra cost to you. Such fees help defray the cost of running this website. This, in turn, allows us to continue offering our readers a wealth of FREE printable resources. So thank you in advance for your support!