Question:
Hello, Mrs. Flanders!
I hope you're doing well. ? I saw your Facebook post about Jon Acuff's Finish. I'm reading it now and enjoying it. He's got me thinking about some of my goals that I should stop being a perfectionist about.
I've had an interest in writing children's stories for a while. I know you have several published books. How does that process work for you? Do you self-publish or work with a publisher or literary? Do you have a certain routine from the beginning idea phase to completed product?
If you have time to share I'd love to hear your thoughts and tips. Thank you!
Priscilla
Answer:
Hi, Priscilla.
Your questions are ones readers commonly ask, so I've decided to answer them online. That way, other budding authors may benefit from the answers, as well.
It is challenging to interest a literary agent or publishing house in a never-before-published author, though not impossible. Vanity presses will be happy to walk you through the publication process. Unfortunately, they are expensive and will expect you to do most of your own marketing.
Paying to print a short run of your book on your own dime is an option. That's how I originally published my first book. But then you'll have to figure out how to get the books to market and where to store them until they sell. Plus storage and shipping costs back and forth from printers to you to sellers to buyers can quickly eat up all your profits.
Try using a print-on-demand model
A faster route to publication (and the one I now use) is going through a print-on-demand (POD) service like Amazon's CreateSpace. It is very user-friendly, and if you do all your own formatting, editing, and cover design, there is no out-of-pocket expense to use it. Amazon will even market the book to buyers on your behalf by making similar-genre suggestions ("people who viewed this item also viewed…"). You only pay printing costs for copies of the book you order yourself. Otherwise, CreateSpace handles everything. They'll print and deliver your books once they've been purchased, then deposit your royalties directly into your bank or PayPal account.
As for the routine I personally use in seeing a book from concept stage to finished product, it differs a little depending on the kind of book I'm trying to write. I've published over two dozen different titles in several different genres at this point. Here's a brief synopsis of how I've tackled each genre: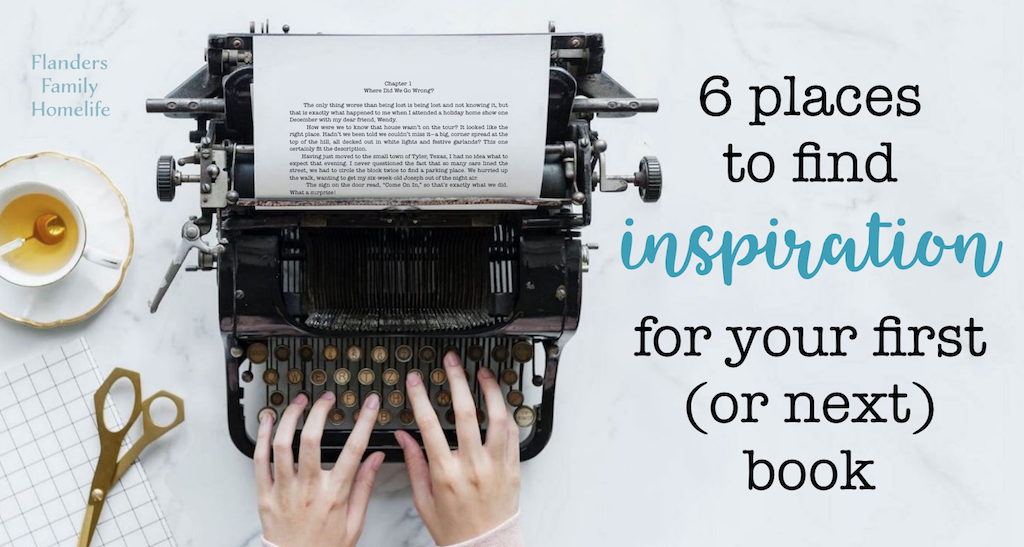 Where I've Found Book-Writing Inspiration
Back to the question at hand…
So, what's the bottom line? If you have a passion or a hobby that would make a great book topic, develop it. If you already have material from speeches, blogs, or other assignments that could be expanded into a book, consider beginning there.
Otherwise, I would suggest you start by writing a blog with an eye to organizing posts into a book once you have enough of them. Not only would this help you grow an audience for your writing, but it would also provide helpful feedback along the way. Besides, having a platform already in place will make you less of a gamble to literary agents or traditional publishing houses in the future, should you hope to eventually publish that way.