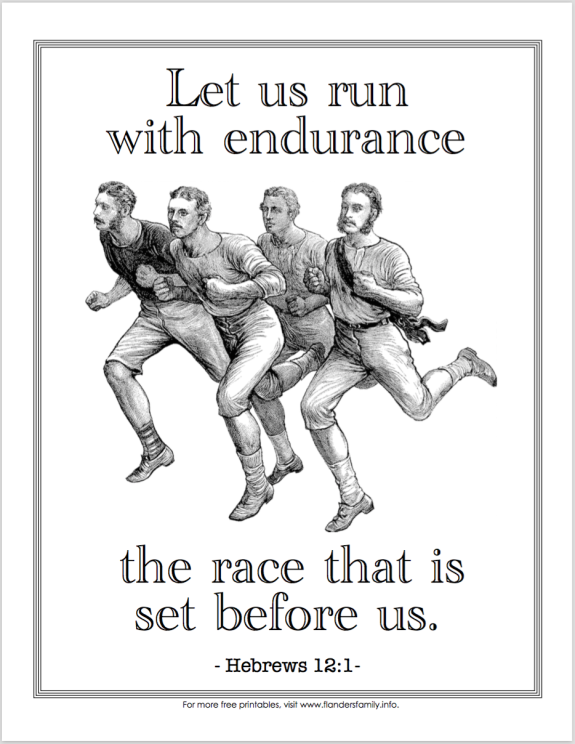 Our family is in San Marcos this weekend for the Texas State Triathlon. Dad and six of the kids trained for the event. Mom and the little ones just came along for the ride and moral support.
Here we all are in a glass-bottom boat in Aquarena Springs yesterday (checking out the swimming portion of the course):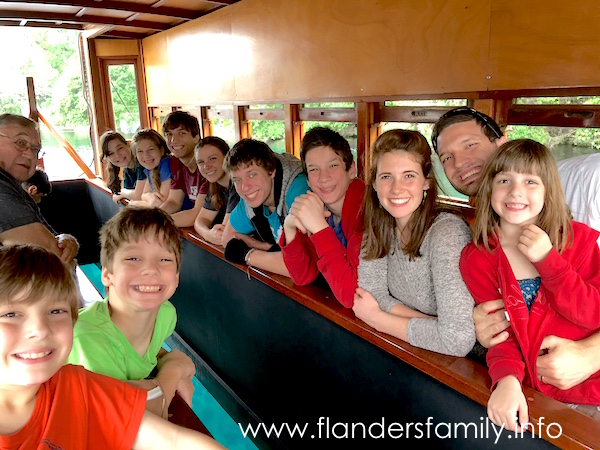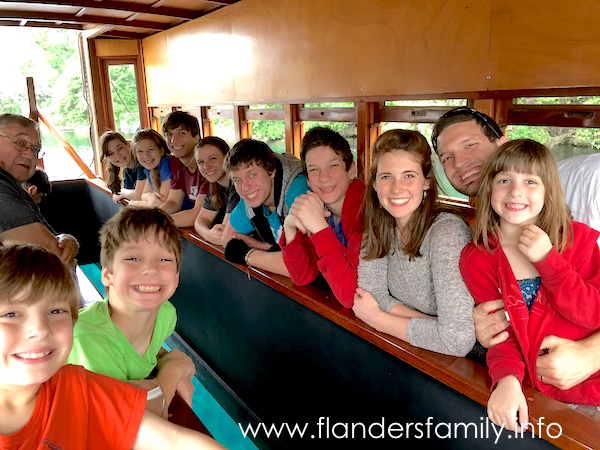 Unfortunately, it looks like a storm front is heading to San Marcos this weekend, as well. We've been getting weather updates all night from the event planners, letting us know that there's a chance that the swim-bike-run may turn into just a swim-run or a run only or may even be cancelled altogether — depending.
Whatever they decide, our athletes will do their best to finish whatever course they're given to run. That's all any of us can do… which reminds me of the verse on this week's coloring page. It come from Hebrews 12:1, which in its entirety reads:
"Therefore, since we have so great a cloud of witnesses surrounding us, let us also lay aside every encumbrance and the sin which so easily entangles us, and let us run with endurance the race that is set before us."
As you color this page, think about the course God has given you to run through life. Here are a few questions to ponder while you're at it:
Is anything holding you back?
What's most likely to trip you up?
Are you willing to lay down those burdens and cast aside the weights?
Could you run better, faster, and longer if you did?
Who makes up the "cloud of witnesses" who watches you run?
What lessons is your example teaching them along the way?
Like coloring? Come back again next week — I post new coloring pages every Sunday. Or you can look here to download any of the pages I've published in the past.
If you'd prefer a bound collection, then try my "Color the Word" series. These richly-detailed, Scripture-based coloring books were designed with grown-ups in mind, but can be enjoyed by all ages. They are available through Amazon and Barnes & Noble, but for a limited time, you can buy directly from Prescott Publishing for a 30% discount. (Follow this link for details.)


And if you would enjoy journaling as well as coloring, check out my devotional journals for the best of both worlds:


---

Ideas for using these free printable coloring pages: