Since one of our sons (along with his wife and daughter) moved to Germany last summer, we decided to fly over for a visit during the Christmas holidays.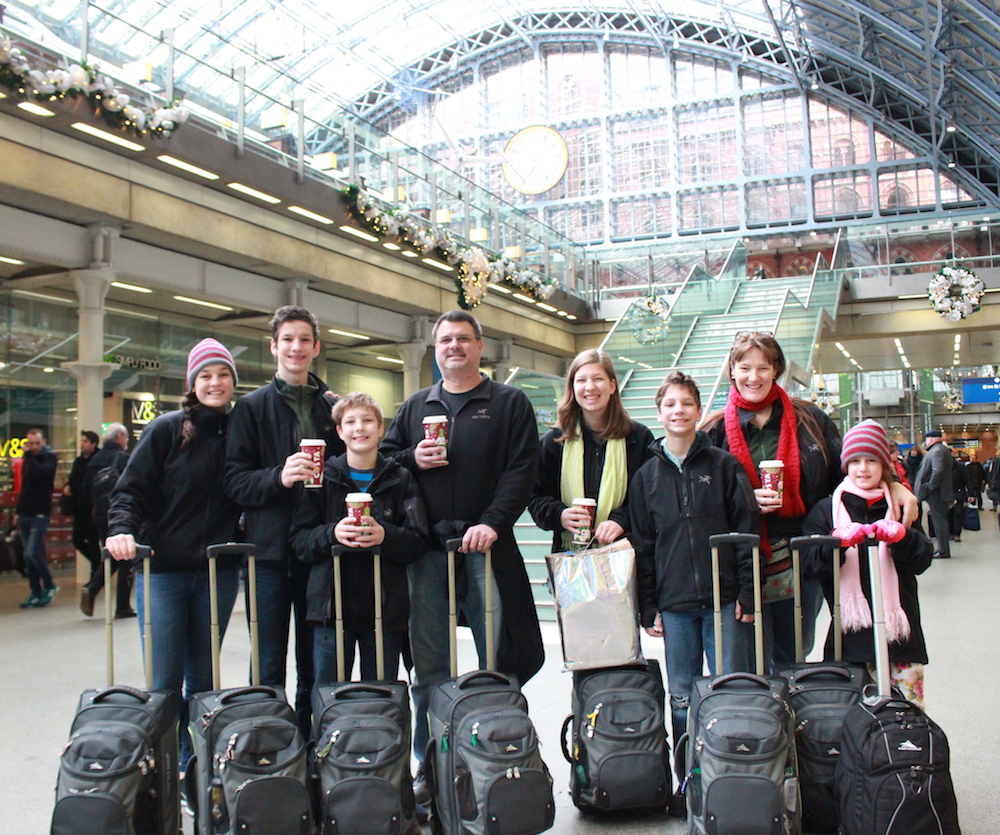 We used our frequent flyer miles to get free tickets to Europe (again), flew into London last week and will fly out of Rome next week. We'll hit 17 cities and 7 countries in 18 days (to view a photo journal of our trip, follow along on Instagram – #flandersfamilybackpackseurope)
We're making lots of great memories over here, but it means we're missing out on some of the fun things we traditionally do at home this time of year. We'll be out of town for most of the concerts and parties and community activities and many of the other things listed on our Christmas Countdown Calendar.
To make sure we squeeze in those things that are most meaningful to our kids once we return, I've asked them to each list 5 things they don't want to miss — things it won't seem like Christmas without.
If you have a particularly hectic holiday season ahead or find yourself feeling overwhelmed when you see those lengthy Christmas bucket lists on Pinterest, take a break and simplify. You don't have to do it all.
Pick 3 to 5 activities that are particularly meaningful to your family and focus on doing just those few. You can use this printable or simply pass out a blank piece of paper to your family members to get their input. You'll likely see some overlap between their lists.
Start with whatever activities got the most "votes" and go from there, then try to fulfill at least one request from each list.