Thanksgiving is only a few days away, and in the midst of all my menu planning and house cleaning, I took a break to design these pretty little gratitude cards: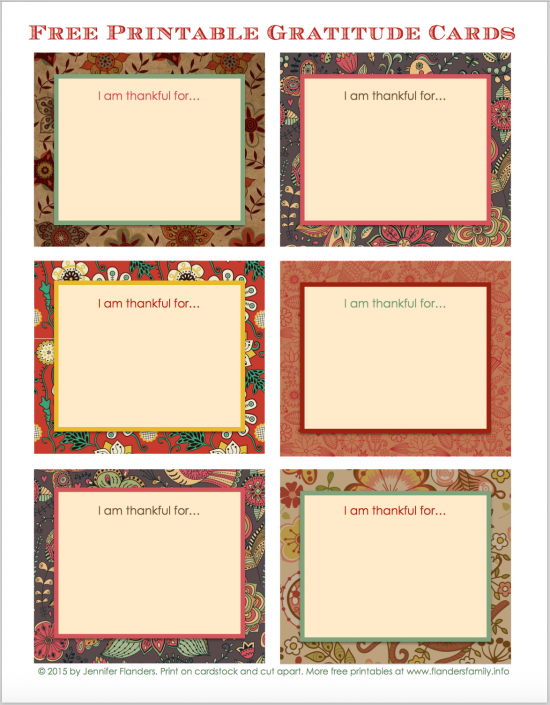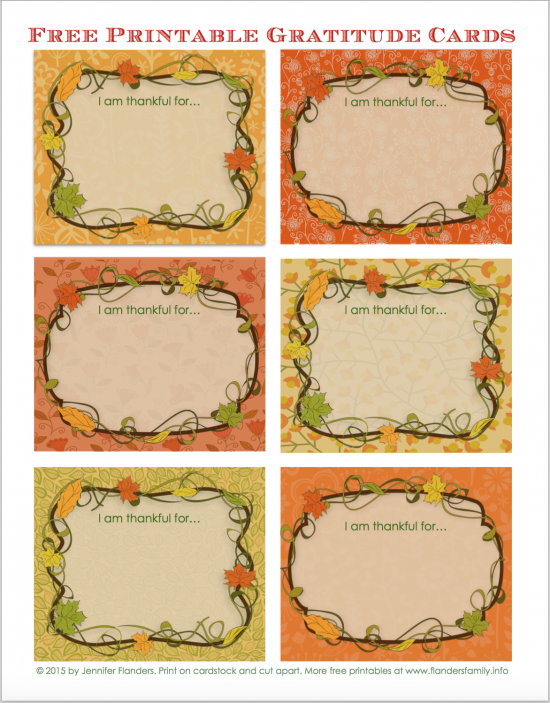 In the past, I've placed five kernels of corn at each place around our table and had every person tell five things they felt thankful for that year.
As our family has grown, this tradition has taken up more and more time, so we decided to switch things up this year.
Instead of asking everybody to list off five blessings, we'll ask each person to share only one. (An extra benefit of this is that those at the end of the table won't feel as pressed to come up with something somebody else hasn't already said!)
Why not print some of these cards up to use with your family?
You may want to use them as a pretty addition to your table setting
You can print them early, so your family can jot down their blessings all week long. Then read them all aloud over Thanksgiving dinner.
If you're into scrapbooking, print off extras to use as journaling cards on your fall-themed pages.
However you choose to do it, let me encourage you to take time this Thanksgiving to reflect upon the many, many things we all have to be thankful for!