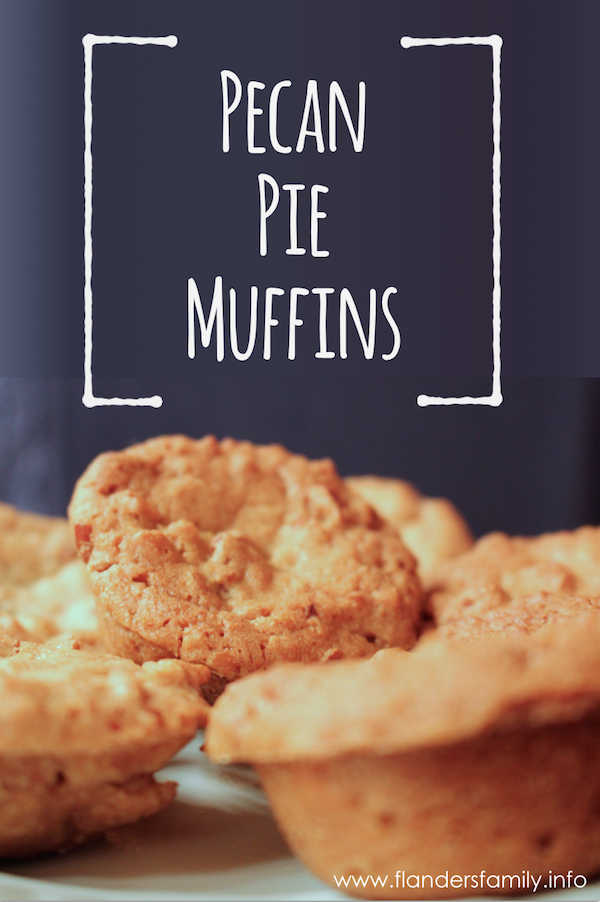 One of the side benefits of having a daughter who loves to cook, loves photography, and writes a monthly recipe column for a local magazine is that our family gets to try all sorts of incredible dishes Mom would probably not find time to make herself.
Like this wonderful recipe for Pecan Pie Muffins. Rebekah found the handwritten card (labeled "From the Kitchen of: Anne Wattner Eads") in an overstuffed recipe file at her grandmother's house last summer.
Since she was on a little bit of a baking jag at the time, Nana suggested she take a few of the recipes home and give them a try, which she did, much to the delight of the rest of our family.
Pecan pie has been a Thanksgiving tradition at our house for as long as I can remember, but several of my children don't care for the consistency. These muffins deliver all the great taste without any of the goo.
Ingredients:
1 cup packed light brown sugar
1/2 cup flour
2 cups chopped pecans
2/3 cup butter, softened
2 eggs, beaten
Directions:
Preheat oven to 350 F. Grease muffin tins generously, set aside. Chop pecans corsely.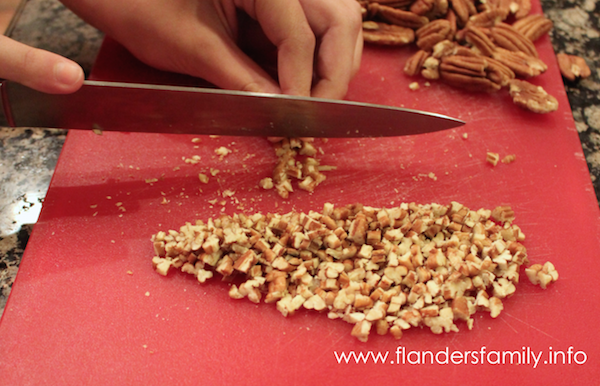 In a medium bowl, stir together all the dry ingredients — brown sugar, flour and pecans.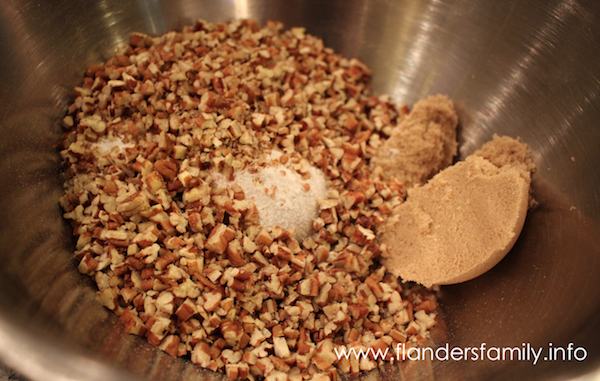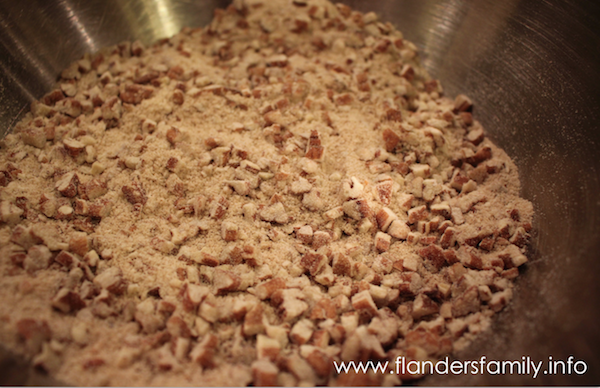 In a separate bowl beat the butter and eggs together. Stir in the dry ingredients just until combined.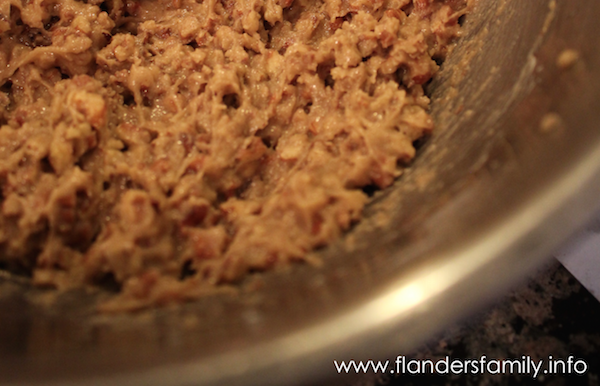 Spoon the batter into muffin cups about 2/3 full. Bake for 12-13 minutes for mini-muffins or 15-17 minutes for regular muffins. Run a knife around the edge of each muffin to pop out.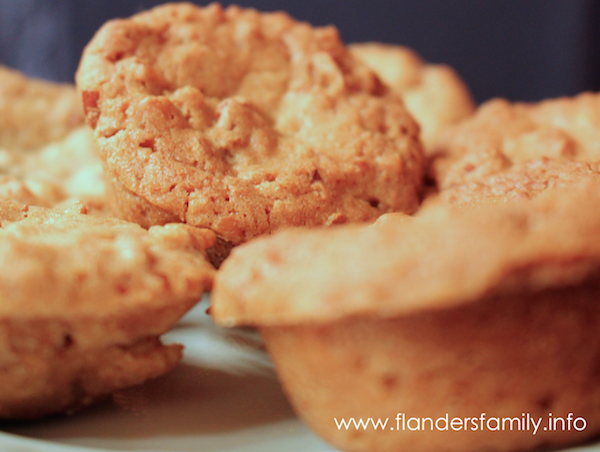 Let them cool a few minutes, then enjoy! Pretty simple, right? Rebekah made the mini muffins. They were small on size, but big on taste.