A friend of mine recently lost her father to cancer. She was telling me afterwards that his funeral was packed with people she'd never even met. People to whom he'd shown quiet, generous kindness. People who had traveled great distances to attend, many, many of whom offered the same testimony:
They had been struggling. Had been on the brink of financial ruin. Hadn't known how they were going to survive. But then her father came to their aide. Helped them. Advised them. Got them back on their feet. Told them exactly what needed to be done. Showed them how to restructure their business. Completely changed their entire lives.
Several of them had gone on to become quite wealthy, applying the principles and advice her father had shared so generously. They came to pay their respects, because they felt indebted to him for their success.
My friend was dumbfounded. "I knew my dad had a good head for business and a heart to help others," she told me, "but I had no idea he was invested in so many lives and projects all across the country."
They were a close family, so you may be wondering how she could have lived and worked with him for over 50 years without knowing these things, but the answer is simple: He lived by Matthew 6:2 —
"Whenever you give to the poor, don't blow a trumpet before you like the hypocrites do in the synagogues and in the streets so that they will be praised by people. I tell all of you with certainty, they have their full reward!"
In other words, he helped without fanfare. He didn't boast about that fact. He showed quiet, generous kindness to everyone around him. And he did it consistently, throughout his life.
I don't know about you, but I find his example inspiring. I want to live in such a way that, when I'm gone, my children will be as amazed and humbled by the testimony of those I've helped along the way as my friend was at her father's funeral.
You don't have to have a lot of money or be a genius at business to get started, either. Helping those who are less fortunate and quietly taking action to improve their circumstances is a habit even young children can develop early.
How about brainstorming some random acts of kindness you could secretly do for others, and then see how many you can follow through on without getting caught?
This week's verse can be found in the third set of our Scripture Memory Flashcards: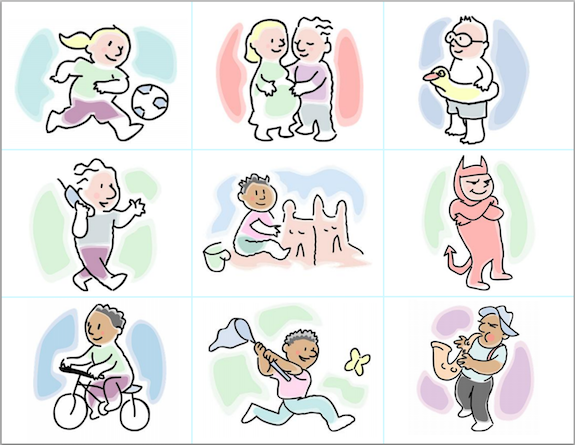 And for extra practice, I've made more handwriting printables, as well. You may print them in cursive (my favorite):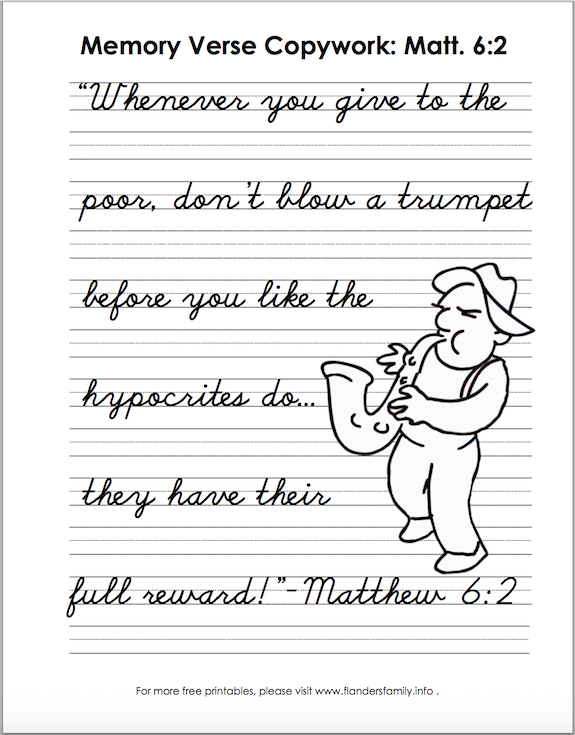 But they're also available in manuscript: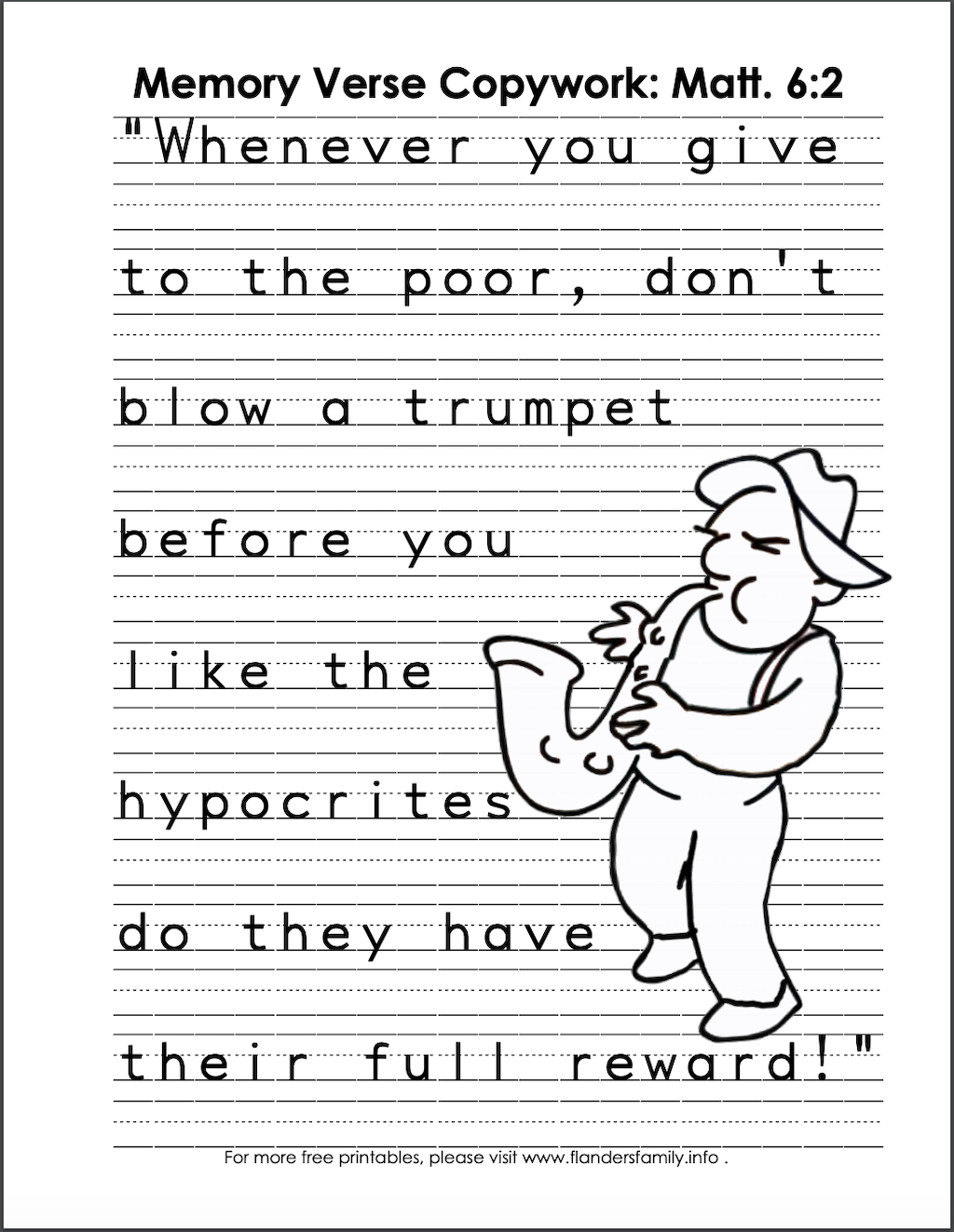 Plus, in case you missed them, here are links to the first two sets of flashcards and practice sheets, too:
I've also uploaded a progress chart to help you keep track of which verses your child has already memorized (some of the verses listed are from sets of flashcards that will be published in the future).
And if you're looking for a way to be more consistent about reading your Bible, check out this free printable One Year Bible Reading Plan. May God honor your efforts to hide His Word in your heart!