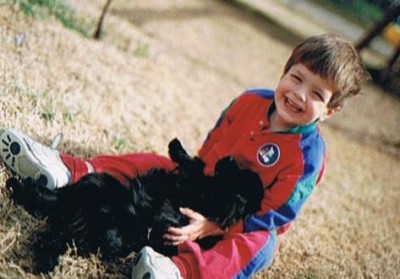 National "Love Your Pet Day" is Tuesday of this week, which also happens to be our son David's 26th birthday. That's fitting, as he has always had a soft spot in his heart for our furry friends.
The picture on the right shows David at age three with our dog Jenny. They were constant companions. Even as a puppy, Jenny was so patient. She let David cart her around everywhere and was fiercely protective of him.
The photo below shows David with Penelope, a rescue dog he and his wife adopted a couple of years ago. She's a sweetheart, too, but now it's David's turn to be patient, as Penny was bad about running off every time she got a chance when she first came to live with them, and it usually fell on David to track her down when she disappeared.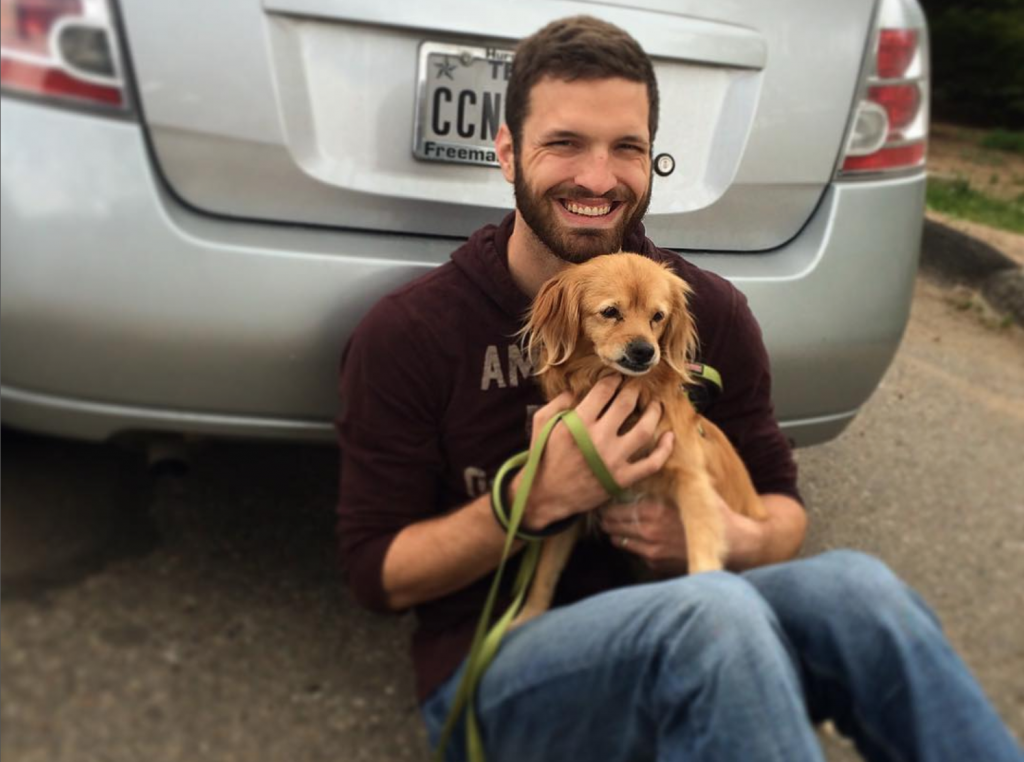 Anyway, I thought "Love Your Pet" would be a good theme for our Scripture Sunday coloring page this week, as the Bible makes it clear that God considers kindness to animals a very good trait, indeed:
"The righteous care for the needs of their animals." – Proverbs 12:10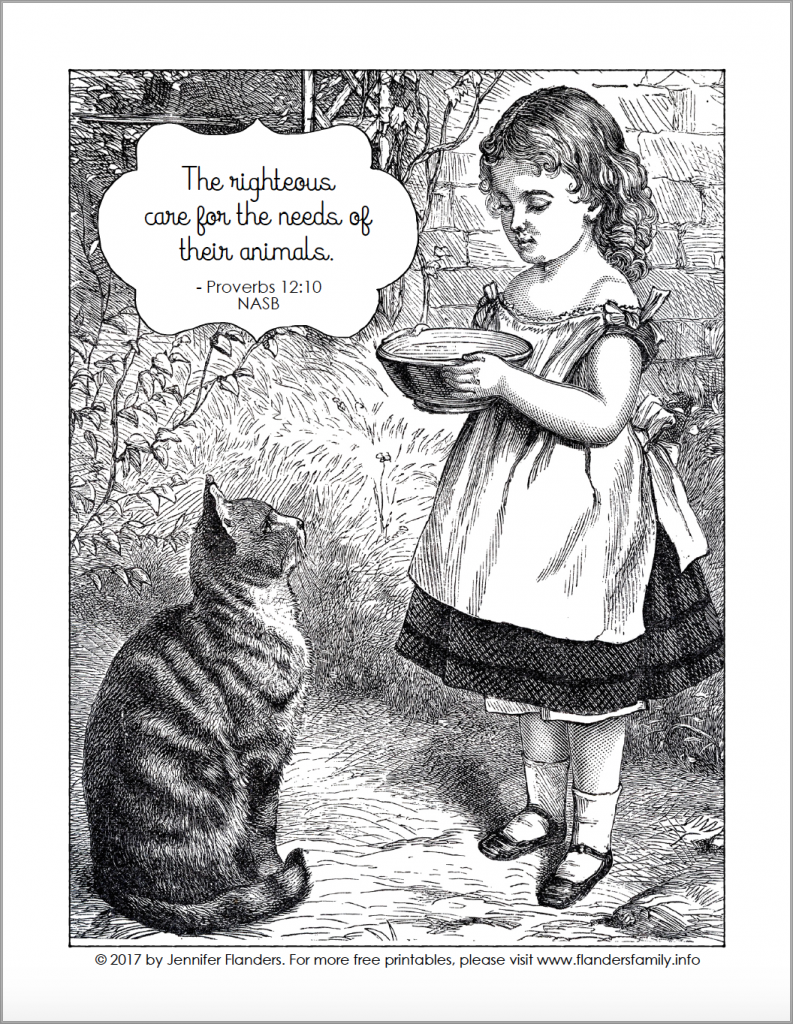 This design comes from my gratitude journal, Count Your Blessings, which is available through Amazon, along with the other titles in this series:

Also, tonight is your last chance to register for the "Grow Your Marriage Giveaway" — so use the rafflecopter widget below to enter before time runs out: