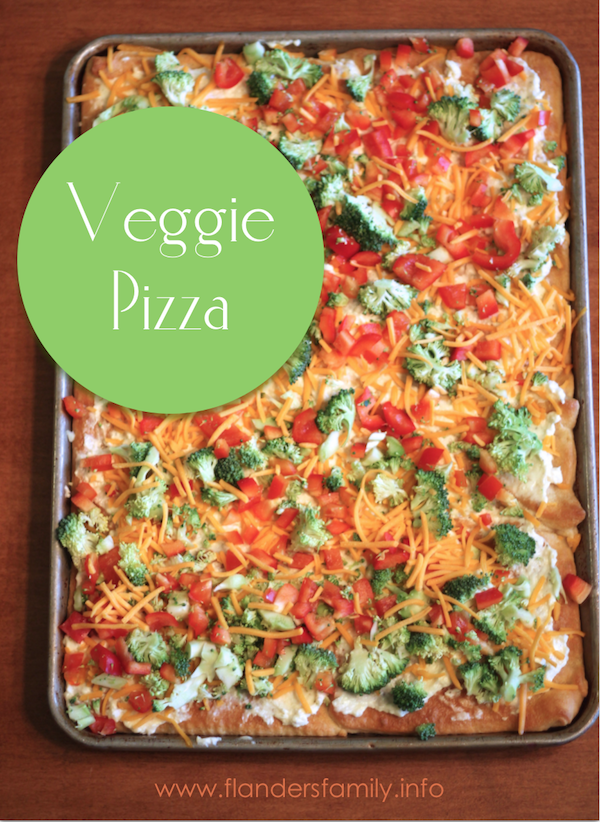 This colorful dish has long been one of my mother's go-to Christmas party recipes, but my kids love it so much, I make it year round for a cold and crunchy lunch.
The little ones like to help chop up veggies and sprinkle on toppings. I like the fact that it's so fast and easy to make and cram packed with vitamins.
INGREDIENTS:
2 packages (tubes) refrigerated crescent rolls
16 ounces cream cheese
1/2 cup mayonnaise
1 (1-ounce) package Hidden Valley Ranch seasoning packet
½ cup shredded cheddar cheese
½ cup chopped black olives (optional)
½ cup chopped broccoli
¼ cup chopped red bell peppers
DIRECTIONS:
Preheat oven to 375 degrees F.
Unroll the crescent rolls and press into a 10×15-inch pan making sure to seal any seams. Bake until puffed and golden brown, 11 to 13 minutes. Place the pan on a wire rack to cool completely.
In a small bowl, stir together the cream cheese, mayo, and seasoning packet until completely combined. Spread in an even layer over the cooled crust.
Top with the shredded cheese and finely chopped red bell peppers , broccoli, and olives.
Refrigerate until ready to serve, then cut into small (approximately 2-inch) squares.
If you have any leftovers (we seldom do, unless I make a double batch), they will store well for several days in the refrigerator. You can stack them in a lidded container, but put a piece of waxed paper between the layers to keep them from sticking.