Although a grateful heart is something we should cultivate continually, it is especially fitting — in the days leading up to Thanksgiving — to be mindful of the many ways God has blessed us. Here's a little chart to help you do that: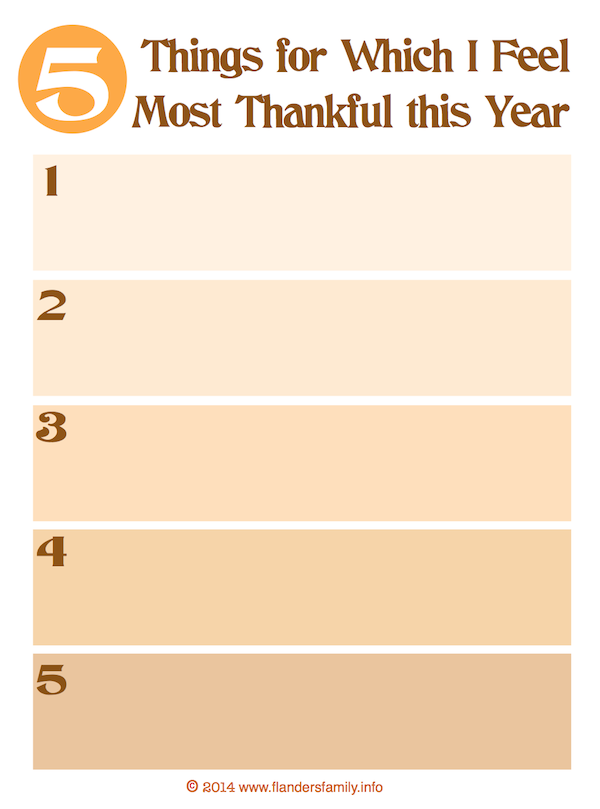 I limited it to five, in memory of the five kernels of corn the Pilgrims received as their daily ration during one particularly hard winter.
Normally, when our extended family gathers to celebrate Thanksgiving, we take time to go around the table during our meal, individually sharing what we consider our biggest blessings of the year.
It's a wonderful tradition, and one I would recommend your adopting if you haven't already. You may use this printable to help your family and guests clarify their thoughts before putting anyone on the spot over dinner. There's even enough space that preschoolers can draw pictures of their biggest blessings, to jog their memories (or use for show & tell) when it's their turn to share.
We hope you'll enjoy this time of sharing as much as we do!