I have been using my Mondays to clear out my mailbag. This week's request will be of interest to any caregiver or patient who needs to keep track of many different medications: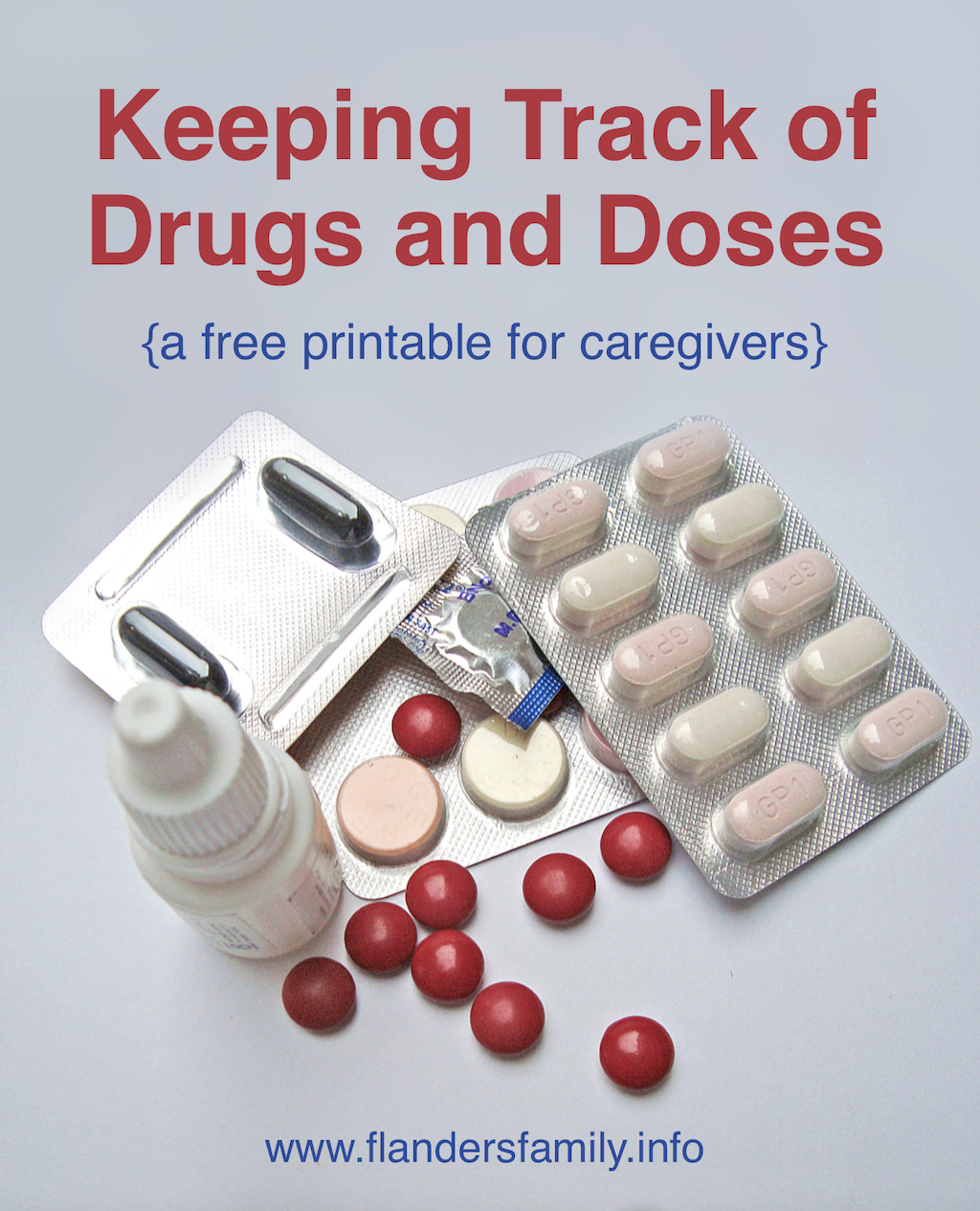 Question:
Hi, Jennifer.
I have used several of your charts because I am a completely unorganized man.
The charts have helped immensely. Thank you sooo much.
How about a medication chart reminding oneself to take their meds on time?
Thanks,
Gary
Answer:
Hi, Gary.
I've often watched my husband's father administer my mother-in-law's medications. He has always been so good to her. I admire how patient and gentle he is with her, and how carefully he tracks everything. He has a lot to keep up with!
My father-in-law uses a little chart for this purpose similar to the chart pictured below. He carries it with him to all Mom's doctor appointments, and the physicians can see at a glance what meds she is already taking before prescribing anything new.
If this is the kind of chart you had in mind, just click on the image to print. List all your current medications on the left, along with the times of day you are supposed to take them, then check off the appropriate box once it's done. A single chart should last the entire month.
Hope that helps you keep it all organized!