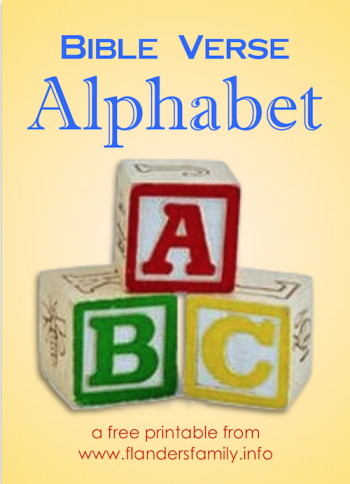 When our older children were young, we had a little spiralbound Bible ABC book that we worked our way through, memorizing a Scripture verse for each letter.
They loved racing each other to see who could say the verses first, and I loved the fact that they were hiding God's word in their hearts.
We still have that original little book — none the worse for wear — but as it omitted several of my personal favorites, I decided to put together my own little alphabetical list of memory verses.
My younger children keep these in their skill-and-drill notebooks, and we are working our way through all twenty-six.
If you are looking for a fun and easy way to add Scripture memorization to your school day or family time, we invite you to join us! Here is a free printable of the list we'll be using (just click on the image to download both pages):