After I published my age-appropriate chore chart several months ago, I had several people accuse me of robbing my children of their childhood by having them pitch in with household tasks. So to demonstrate that I don't believe life should be all work and no play, I came up with this little graphic: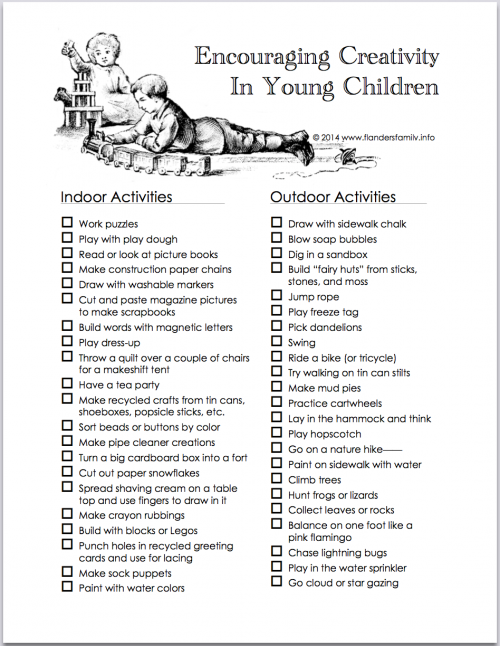 Asking a child to make his bed or set the table is not going to drain his upbringing of all wonder, joy, and merriment; however, I can think of another common practice that might: overindulgence in digital media.
We are raising a whole generation of children that spend far more time propped in front of a computer or television screen than they do playing outdoors or reading books or becoming actively engaged in creative activities of any sort. Lots of little ones learn to use a tablet or smart phone long before they learn to ride a bike or climb a tree, some even before they learn to tie their shoes or keep their diaper dry.
But life doesn't have to be like this. There are countless ways to keep little ones occupied that don't involve screen time — plenty of tech-free things kids can do if we will be intentional about unplugging our children (and ourselves) and leading the way.
[NOTE: This post is linked with Montessori Mondays]