I love to read and discuss good books, so that is the theme of this week's "Scripture Sunday" coloring page.
Good Books are Better When Shared
Katherine Mansfield once wrote, "The pleasure of reading is doubled when one lives with another who shares the same books."
This is so true. Whenever I read a wonderful book, it makes me so happy when somebody else in my family reads it, too, so that we can discuss it afterwards.
That's one reason my husband and I gather the kids for what we call "Bible time and story time" every night. First, we have family devotions together, since we believe the Bible is the most wonderful (not to mention the bestselling and most widely distributed) book of all.
Then my husband reads aloud from some chapter book (we are currently re-reading The Lord of the Rings).
In that same spirit of sharing good books with friends, I want to tell you about this year's Ultimate Homemaking Bundle, which will only be available a few more hours.
I've been buying this particular bundle for six years now, and in my opinion, this year's edition is the best yet. It contains:
62 eBooks
33 eCourses
34 printables
8 bonuses
and 3 membership sites
… all curated to give you an insanely helpful collection of resources to touch every part of your homemaking journey – at a price that's too good to miss.
The Ultimate Homemaking Bundle truly has something for everyone. In it you'll find resources to help you in every area of life: marriage, parenting, time management, cooking, housekeeping, organization, working from home. There's even an entire section of books that will teach you how to read, study, and memorize that very best book — the Bible — more fully and consistently. Among them are these gems: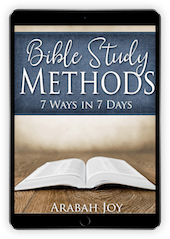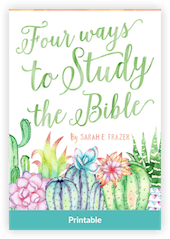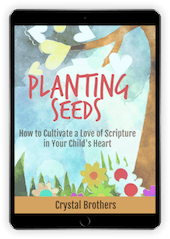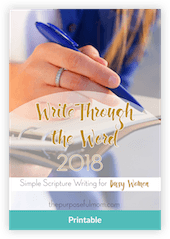 BIBLE STUDY METHODS: 7 WAYS IN 7 DAYS by Arabah Joy

This 7-day crash course will introduce you to 7 different ways to study the Bible so that you're not relying on ready-made Bible studies to help you dig into God's Word. (Retail price: $15)

FOUR WAYS TO STUDY THE BIBLE by Sarah E. Frazer

This workbook details four separate ways to study the Bible and includes prayer resources, reading plans, writing scripture challenges, and five steps to start your Bible study habit! (Retail price: $18)

PLANTING SEEDS by Crystal Brothers

Planting seeds will help you cultivate a love for Scripture in the hearts of your children. It is filled with practical tips and ideas, along with activities and games that will help you teach them the Bible more effectively. (Retail price: $7.99)

WRITE THROUGH THE WORD by Jennifer Thorson

Write Through the Word is a simple, effective Scripture study and journaling method for busy women. It is designed to help you hide God's Word in your heart in a way that sticks, even if you don't have a lot of time for a Bible study each day. (Retail price: $21)
These four resources alone would cost $62 if you bought them individually, yet for less than half that price, you can buy the entire bundle. And since it comes with a 30-day money-back guarantee if you aren't as thrilled with your purchase as I've always been, there is really no reason not to grab a copy today!
Be sure to let me know if you do decide to buy the bundle. First of all, because I love sharing good books with my friends. And second, because when you do, you'll also qualify for an added bonus, specially from me: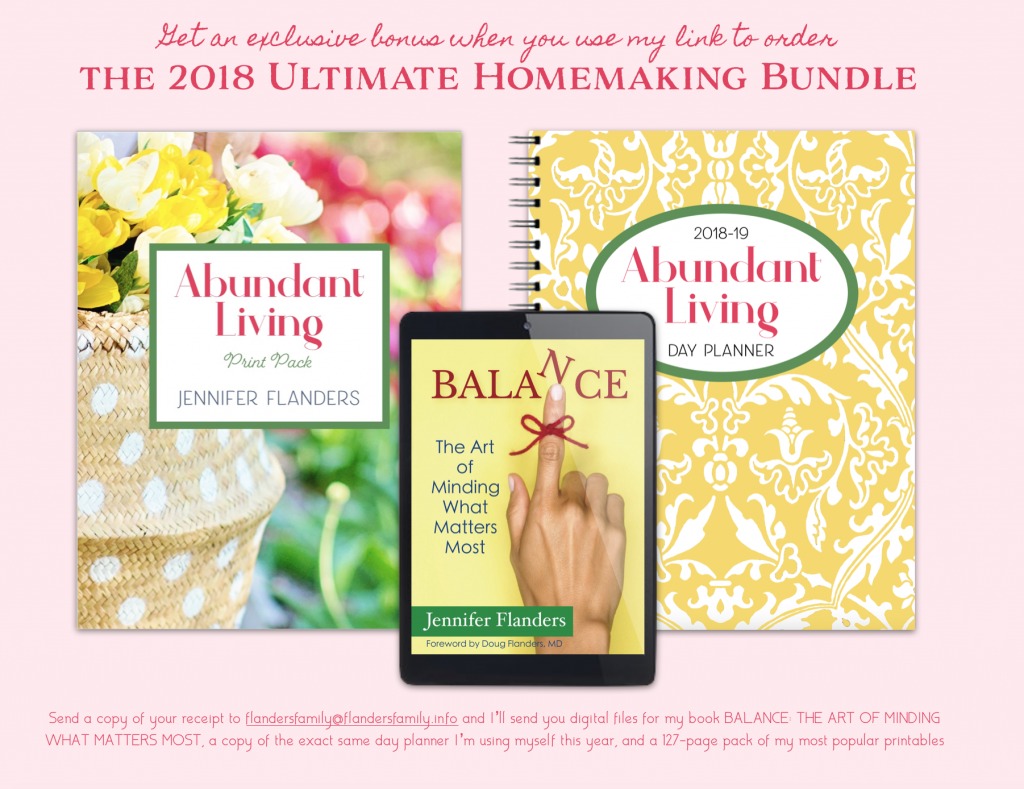 It includes my ebook, Balance: The Art of Minding What Matters Most, over 120 pages of my most popular organizational printables (save time by downloading them all in one click!), and a digital copy of the customizable day planner I designed myself and have been using all year. It includes monthly and week-at-a-glance calendars, built-in habit trackers, a prayer journal and daily Bible reading plan, plus plenty of space for goal setting, progress charts, book lists, and other notes. I love it and think you will, too!
To claim your extra bonus, purchase a copy of the 2018 Ultimate Homemaking Bundle through this link, then email me a copy of your receipt, and I'll send you instructions for downloading your bonus files within 24 hours.