February is rolling right along and Valentine's Day is just around the corner, so I designed some more free printable valentines for you to share with the people you love: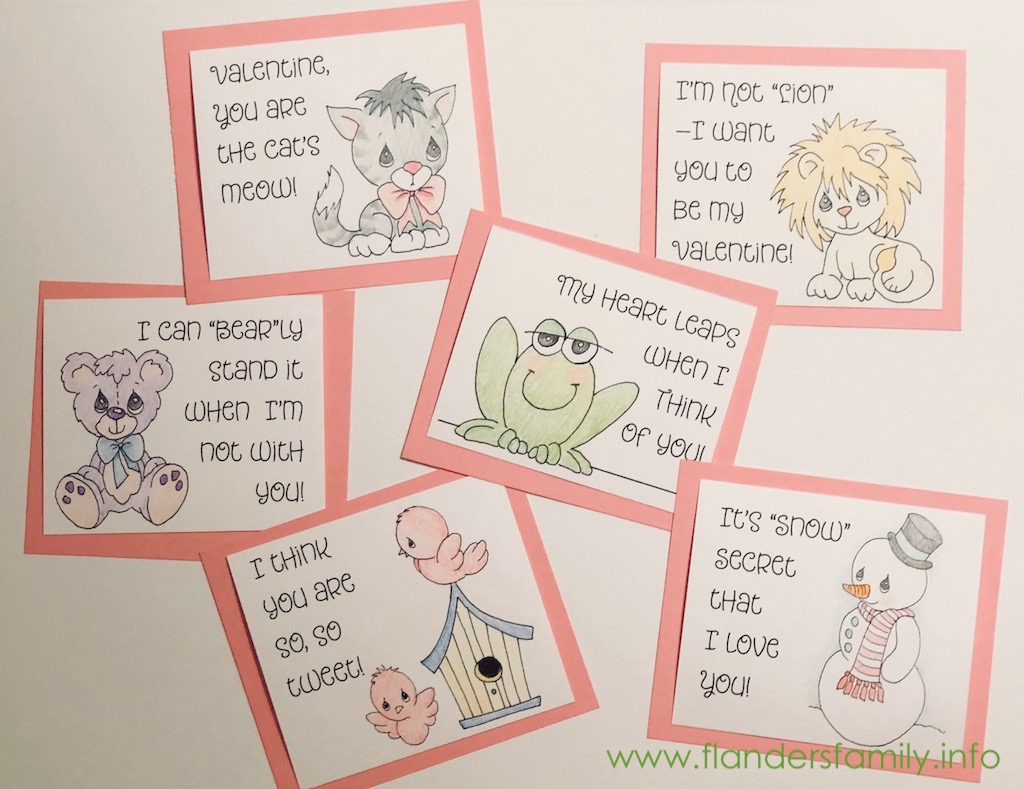 My drawings were inspired by all the Precious Moments figurines I've collected over the past 35 years. My collection started when two different people gave me two different cap-and-gown-clad figurines for my high school graduation — 35 years ago in May! Can you spot one of them there on the far left in this photo?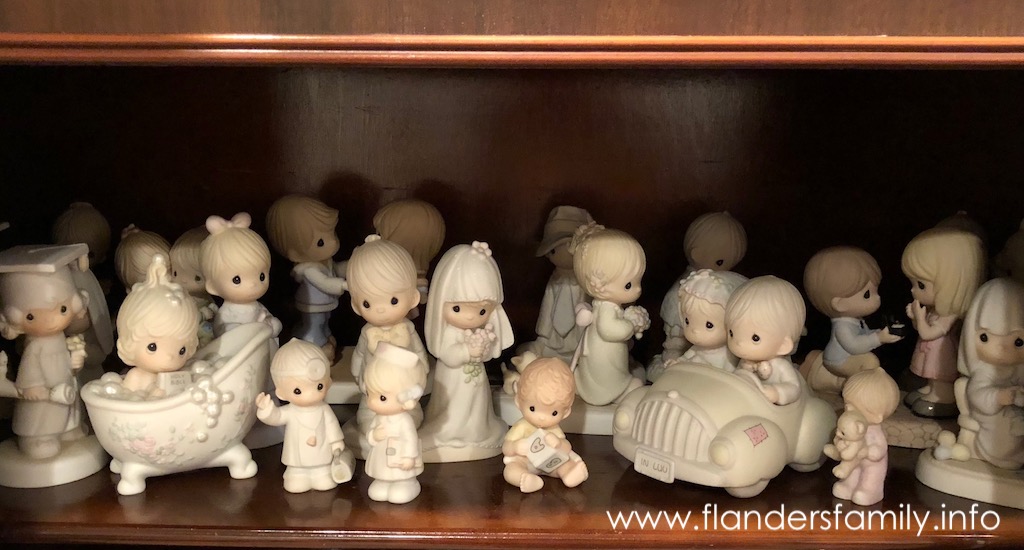 Other figurines followed when I got engaged, married, had my first baby, etc. Even my husband got in on the action: He's given me a new Precious Moments ornament every Christmas since we first got married. I could decorate an entire tree in nothing but those wide-eyed porcelain children!
So when contacted me recently to see if I'd be interested in writing a review in exchange for one of their new designs, I naturally agreed.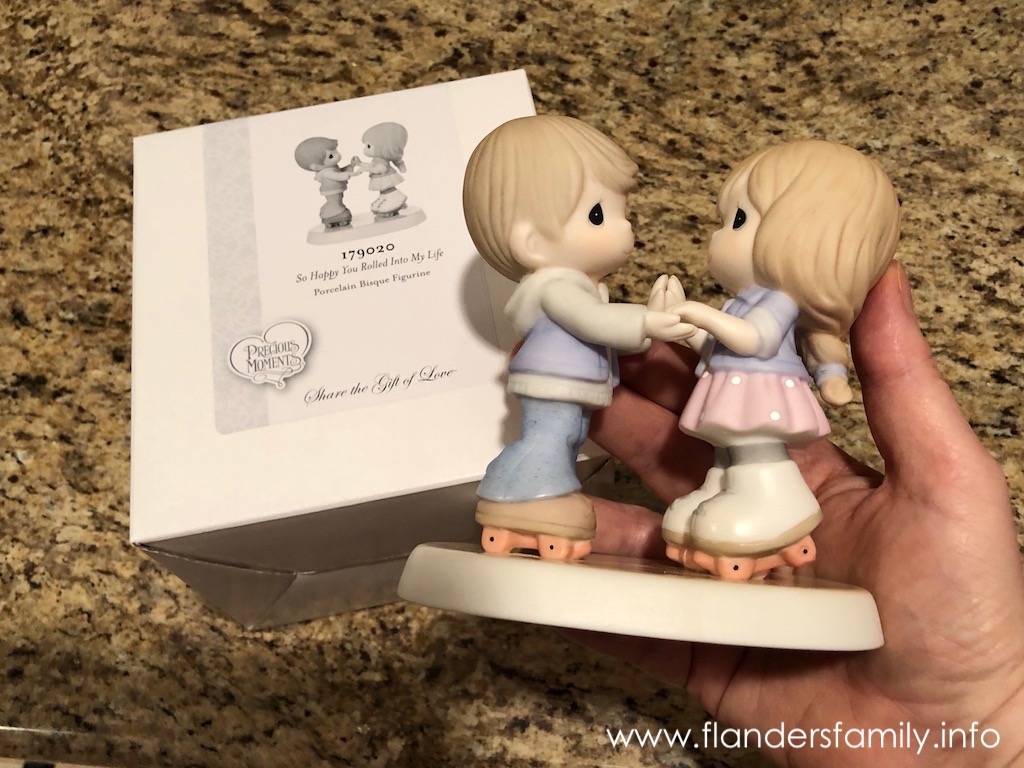 They had lots of new Valentine-themed designs to choose from, all beautifully crafted, but I picked the one called "So Happy You Rolled into My Life."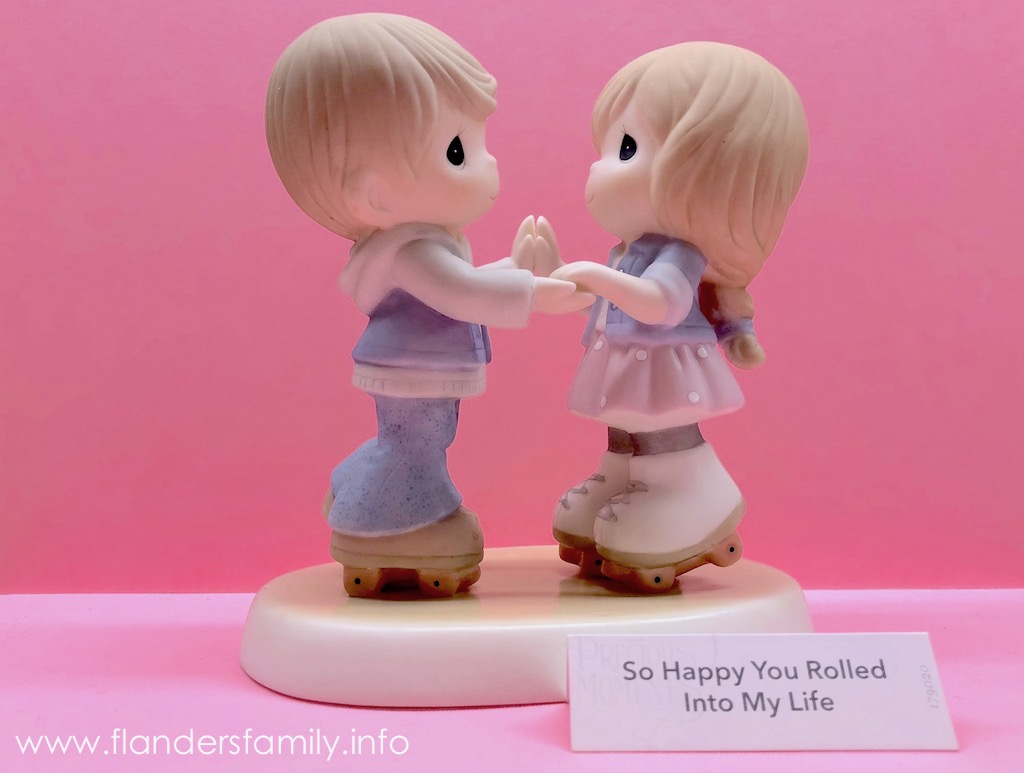 I think it appeals to me because several of my children got roller skates last year and have been rolling in and out of the rooms in our house ever since — and of course, I'm incredibly happy their dad rolled into my life 32 years ago, followed one-by-one by the twelve of them!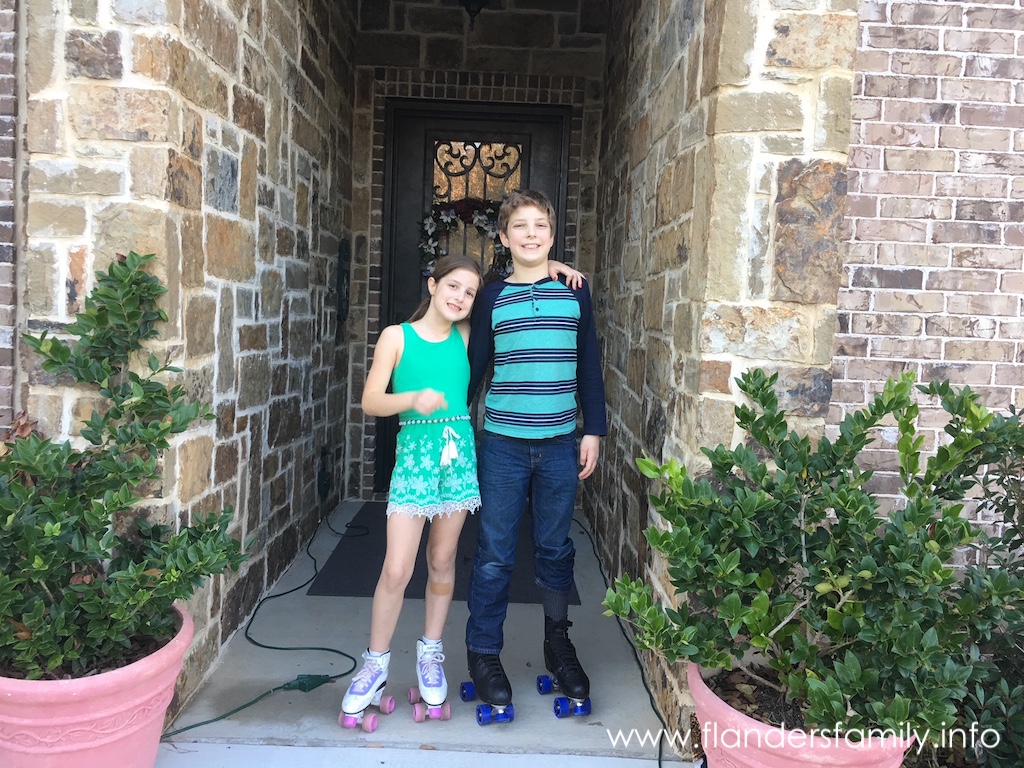 I'm also happy that the weather is warming up enough that my kids can do their roller skating outside (although our wooden floors held up remarkably well to all the indoor skating that took place during the winter months)!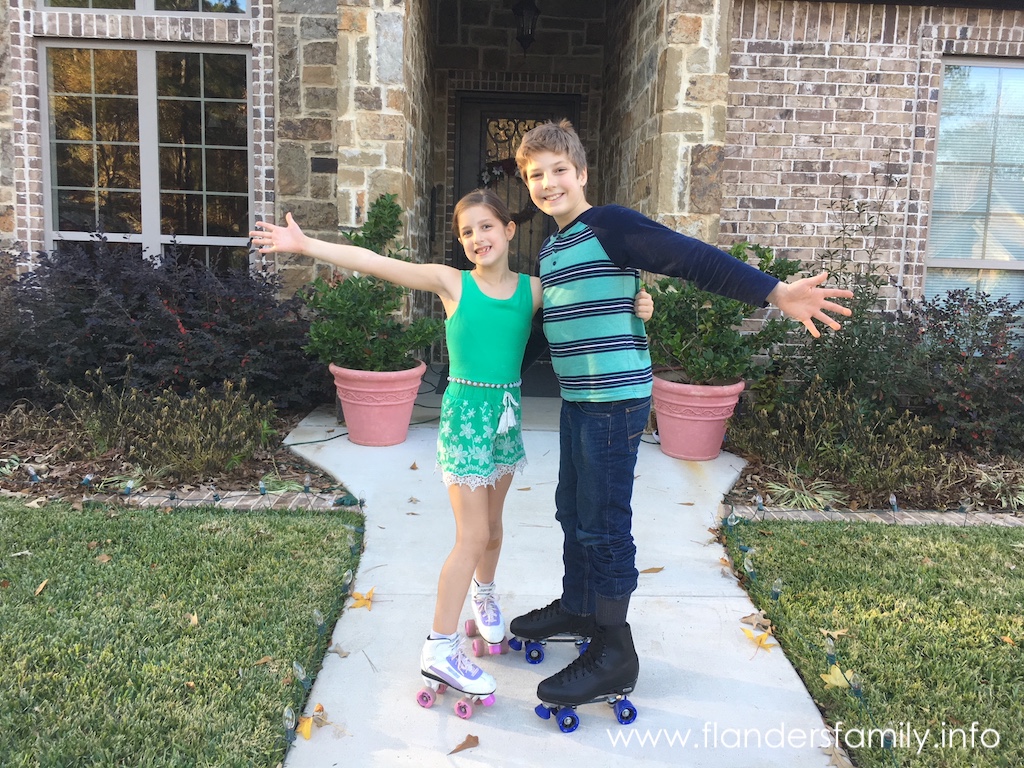 So if you're looking for a special gift for your valentine this year — or you have some other milestone events in your near future — you may want to take a look at what has to offer.
Then be sure to print a set of my Precious Moments inspired valentine cards, color them in, and include one with your gift: