We have lots and lots of pinecones at our house this time of year, but you'll seldom ever see any lying in our yard.
That's because we also have an army of kids and grandkids who collect them every chance they get.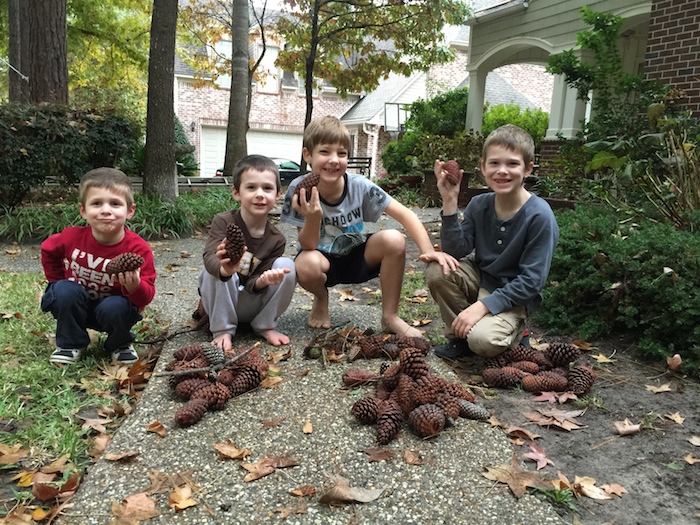 My husband pays them a bounty for each cone, because he thinks the yard would look cluttered otherwise. He views those big piles of pinecones as trash, but I think of them as free craft supplies.
Pinterest abounds with brilliant & beautiful ideas for creating with pinecones. Here are 17 of my favorites:
If you'd like to have that wonderful autumn smell in your house but don't have time for crafting, there is a simpler way…. Check out Mrs. Meyer's new fall scents at Grove Collective: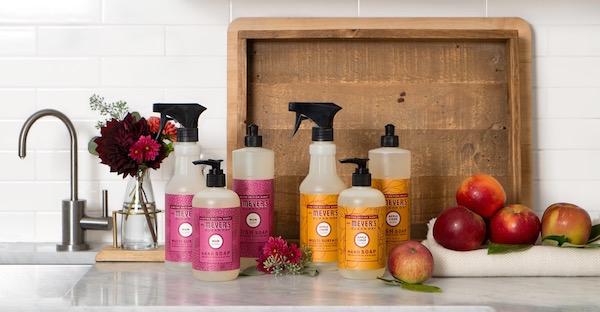 New customers can get a welcome package with full-size bottles of hand soap, dish soap, and multi-purpose spray, plus a pretty coordinating hand towel, all for free!
Follow this link for more details. But you'll need to act fast. This special offer ends Sunday, October 23.