That's right, folks! Today marks yet another quirky holiday. On Saturday, we appreciated sugar cookies. Yesterday, we appreciated cows.
Today, we'll take a moment to appreciate the deep, clear resonance of male voices in tight, four-part harmony, because it's "Barbershop Music Appreciation Day."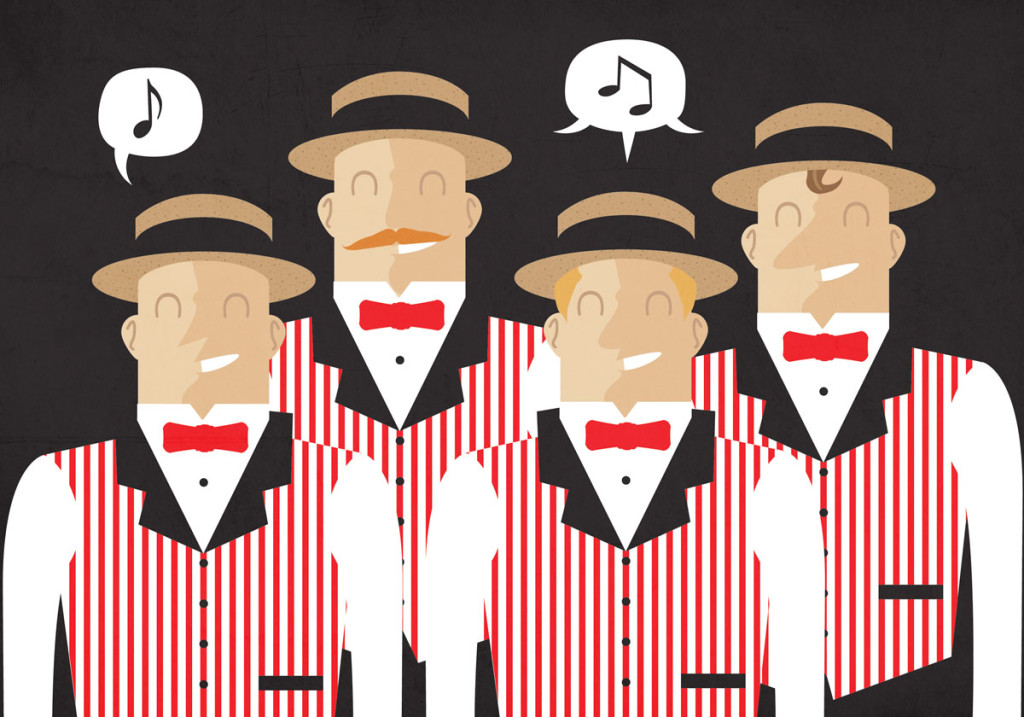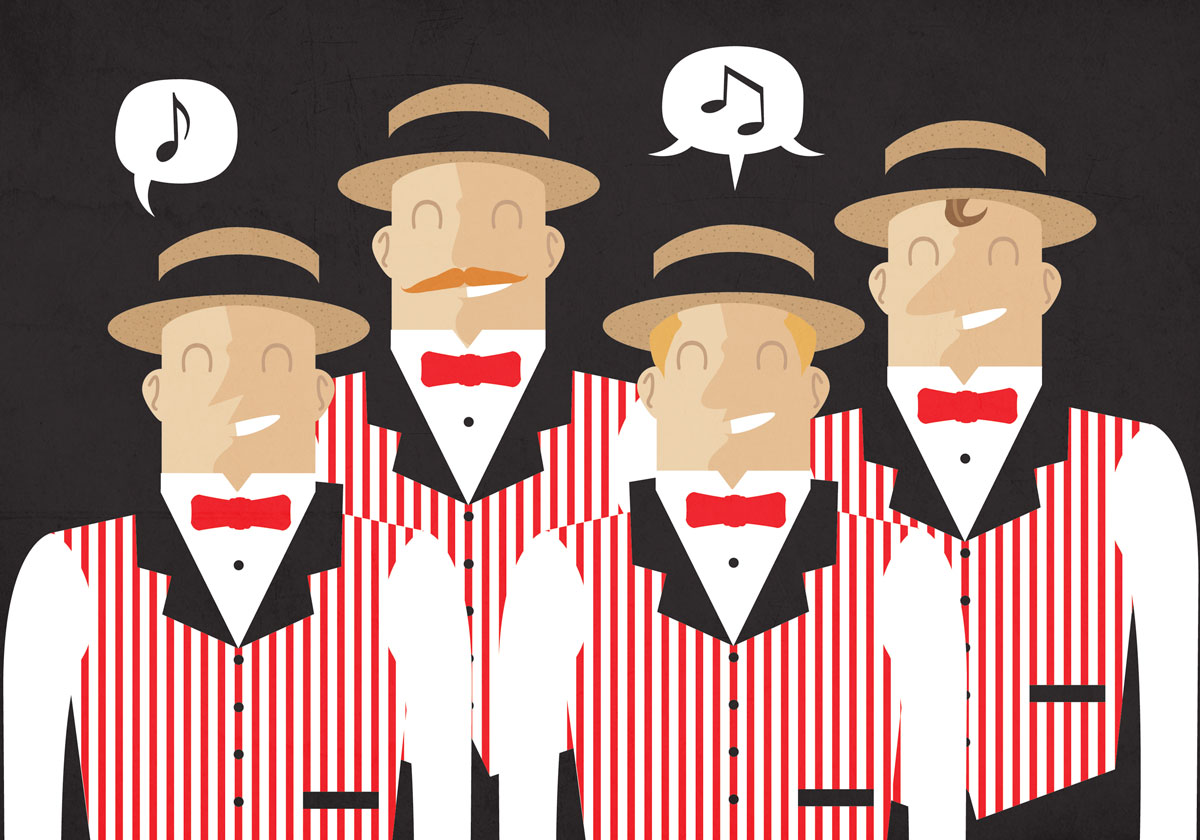 As one who grew up listening to the Gaither Vocal Band, I really do like this kind of music (with or without red striped vests, straw hats, and mustaches).
So I enjoyed hearing this song by Steve Martin and the Deep Canyon Rangers. I know they're singing it tongue-in-cheek, but the delivery is smooth and the lyrics are witty, so I wanted to share it here:
This song makes a good point — people of faith do have a rich heritage of beautiful music. Most of the four-part harmonies from my past can be found in the hymnal I keep on my kitchen counter: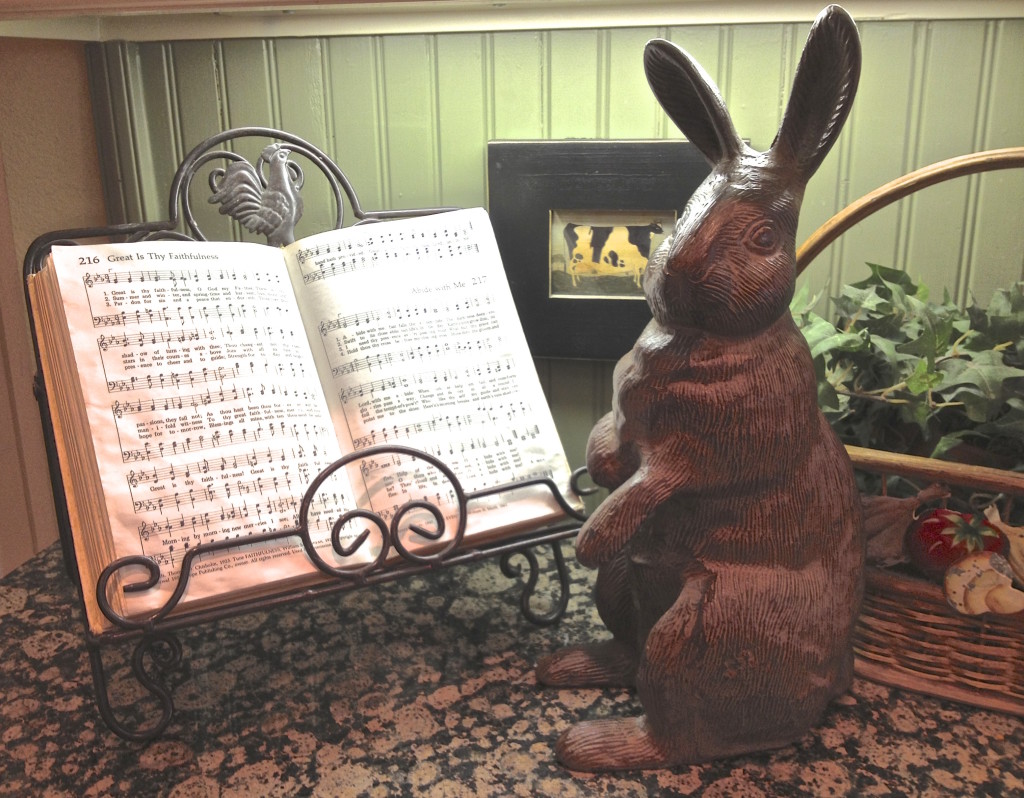 Hearing Martin's quartet mention "Rock of Ages" sent me flipping back through those dog-eared pages to sing that beloved hymn once more.
Someone wise once observed, "The man who doesn't read good books has no advantage over the man who can't read them." I think the same could be said in regard to hymns. What's the use of knowing all those wonderful lyrics by heart if we never sing them anymore?
I like the praise choruses that have become so popular in many churches today, but I miss singing those doctrinally rich hymns of my childhood. That's why, if you ever stop by our house while I'm in the kitchen washing dishes, you'll have to knock loudly to be heard over whichever one I'm belting out at the time. 🙂