So what if
Cinco de Mayo is a bigger deal in Texas than it is in Mexico
? We love underdog stories,
we're proud of our southern neighbor's David-and-Goliath win over the French at the Battle of Puebla
(in 1862), and we enjoy a good Fiesta as much as the next guy:
We are also happy for any excuse to eat Mexican cuisine!
Our daughters, Rebekah and Rachel, were up half the night chopping onions and peppers and preparing several authentic dishes for our family to feast upon today. That was completely their own idea — and they've kept their exact menu a carefully guarded secret — but if you're interested in whipping up some terrific Tex-Mex to mark the day (maybe not as "authentic," but definitely delicious), then here are a few of our family favorites:
Busy today? Don't let that stop you from joining in the celebration. Try making "Walking Tacos" — they're portable. You'll find the recipe in a guest post I did for the Humbled Homemaker here: Walking Tacos: They're Good to Go!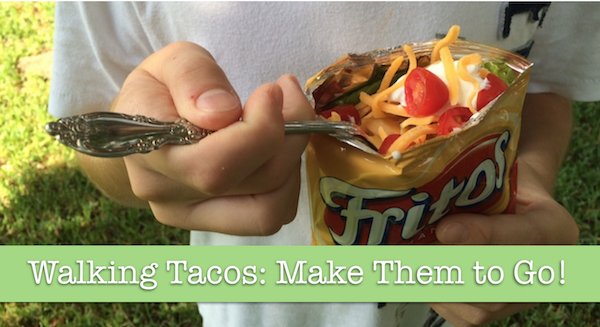 And if you're disappointed to learn Cinco de Mayo is NOT Mexico's Independence Day? Don't be. That'll just give us one more excuse to eat Mexican food on September 16!