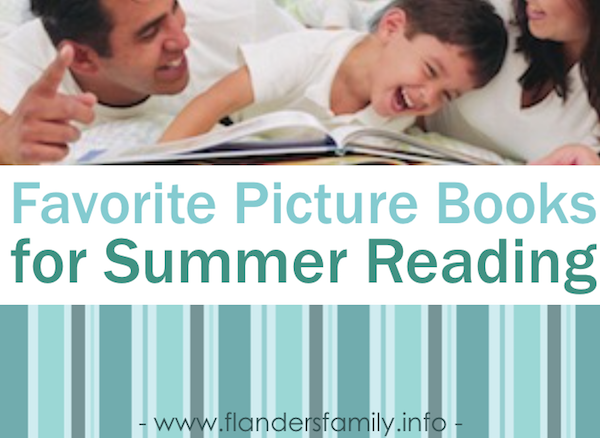 Summers are for reading.
That's one of our family's favorite things to do, whether we're lounging by the pool, cuddled on the couch, or lying on a quilt under a shade tree on a sunny afternoon.
And thanks to summer reading reward programs, our kids are more motivated than ever to keep their nose in a book (or in the case of pre-readers, to beg Mom to read "just a few more").
6 favorite picture books for summer:
So there you have it: six of our favorite books about summertime. What are yours?