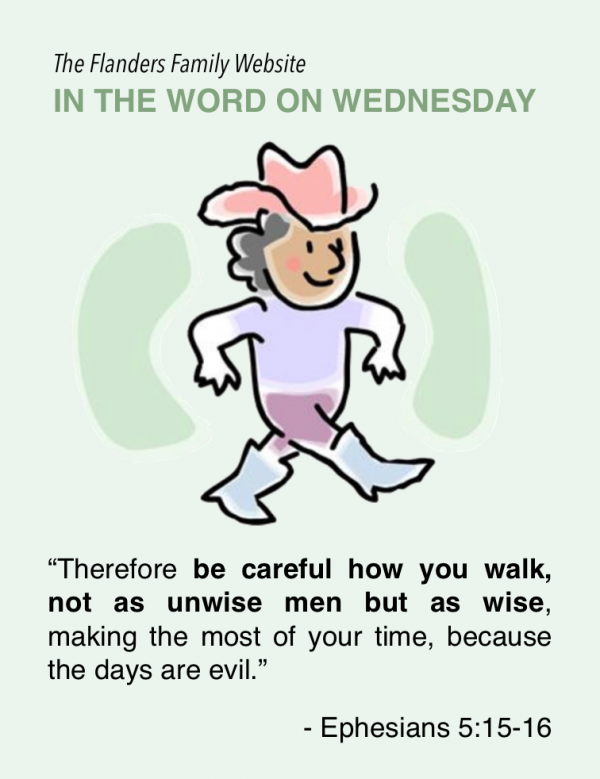 Today is April Fool's Day!
When you live in a house with as many children as I do, you can be sure at least some of them have some tricks up their sleeves that they've been saving for just such an occasion!
Dollar bills on a string. Rubber bugs in the pantry. Short-sheeted beds. Meatloaf "cupcakes" with whipped potato "frosting."
I've seen all of these and many more!
That sort of prank is all fun and games, but there is nothing funny about the kind of tricks Satan tries to snare us with:

"[Satan] was a murderer from the beginning, not holding to the truth, for there is no truth in him. When he lies, he speaks his native language, for he is a liar and the father of lies."
"Be alert and of sober mind. Your enemy the devil prowls around like a roaring lion looking for someone to devour." (1 Peter 5:8)
"Satan disguises himself as an angel of light." (2 Corinthians 11:14)
"Satan, who is the god of this world, has blinded the minds of those who don't believe. They are unable to see the glorious light of the Good News. They don't understand this message about the glory of Christ, who is the exact likeness of God." (2 Corinthians 4:4)
"There is a way which seems right to a man, But its end is the way of death." (Proverbs 16:25)
"The fool says in his heart, "There is no God." (Psalm 14:1)
Unfortunately, I don't have flashcards for any of those verses (yet!), so the verse our family is focusing on this week is this:
"Therefore be careful how you walk, not as unwise men but as wise, making the most of your time, because the days are evil." (Ephesians 5:15-16)
Shouldn't that be our goal? To walk in wisdom?
And I don't mean walking in the world's brand of wisdom, which is itself foolishness to God. (1 Corinthians 3:19)
No, God has called us to walk in "wisdom from above [which] is first pure, then peaceable, gentle, reasonable, full of mercy and good fruits, unwavering, without hypocrisy." (James 3:17)
You'll find this week's memory verse in the second set of our Scripture Memory Flashcards:
And for extra practice, I've made more handwriting printables, as well:
Plus, in case you missed them, here are links to the first set of flashcards and practice sheets, too:
May God honor your efforts to hide His word in your heart!