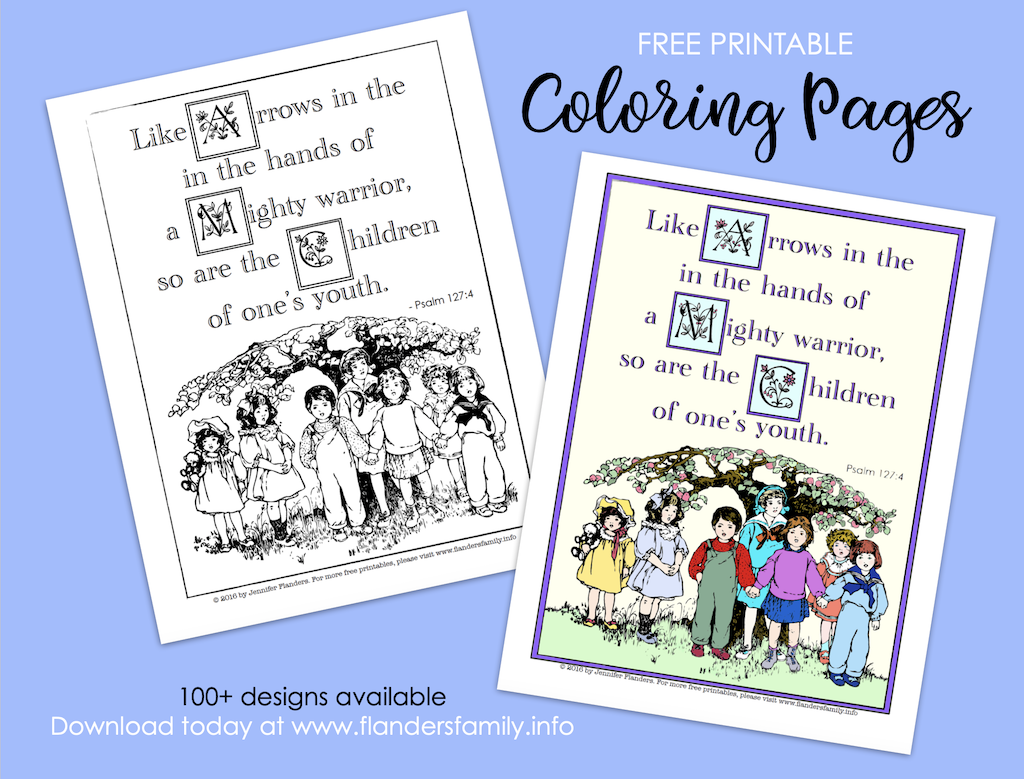 This week's Like Arrows in Hand Coloring Page features a portion of one of my all-time favorite passages, Psalm 127. Here's how the last few verses read:
"Behold, children are a gift of the LORD, the fruit of the womb is a reward. Like arrows in the hand of a warrior, so are the children of one's youth. Blessed is the man whose quiver is full of them; they will not be ashamed when they speak with their enemies in the gate." (Psalm 127:3-5)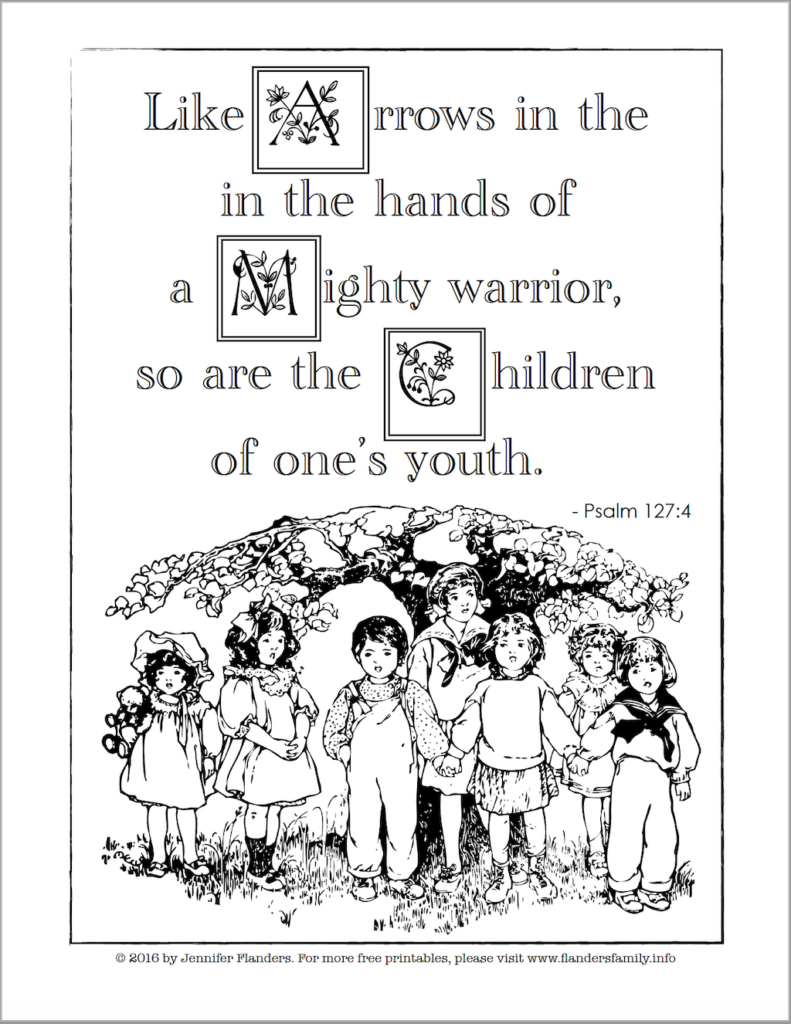 Business magnate and philanthropist Carlos Slim once observed, "Most people try to make a better world for our children when what they should be doing is making better children for our world." He has a point.
Like arrows in hand, we prepare our kids. We train them. We fit them to the string and launch them into the world, praying that God will help them fly true and hit the mark, making an impact for His glory.
And if God has blessed us with a full quiver, we repeat this process again. And again. And again. Twelve times over, in our family's case. What an awesome responsibility and humbling privilege parents have of pointing our children to Jesus and training them up in the fear and admonition of the Lord.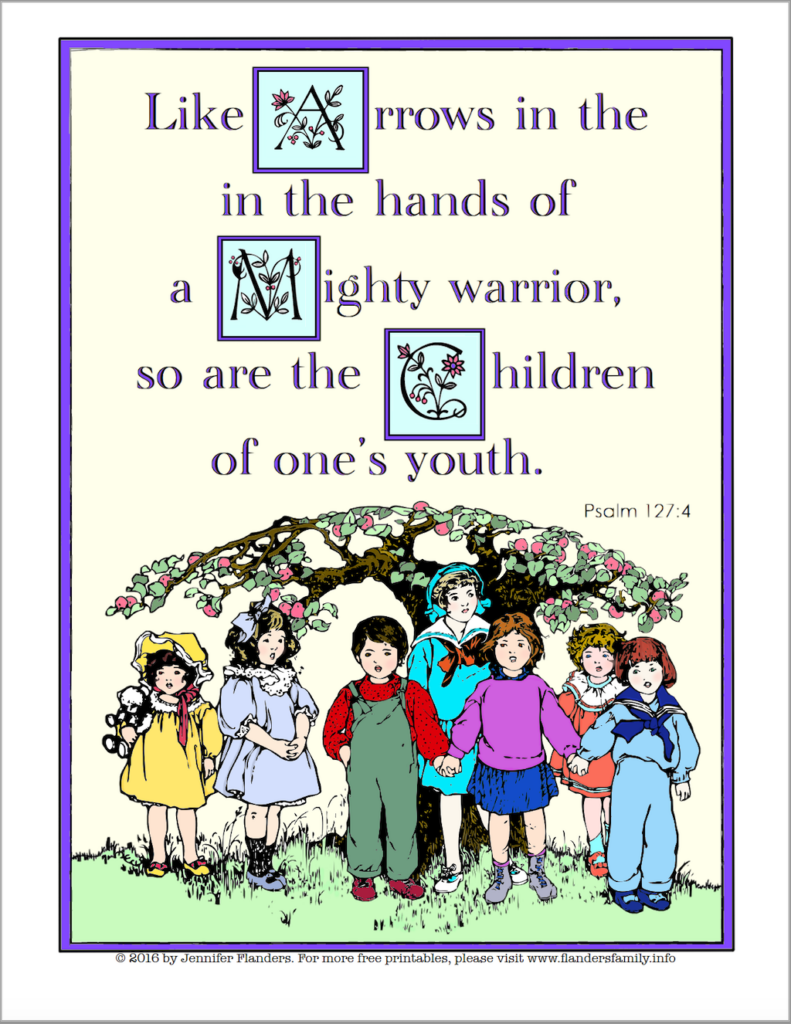 More to Color
I hope you enjoy this week's coloring page. If you like to color, then come back again next Sunday for a new one. To download any of the pages I've published in the past, simply follow this link: Free Christian Coloring Pages.
If you'd prefer a bound collection, check out my Color the Word series. I designed these richly detailed, Scripture-based coloring books with grown-ups in mind. But they can be enjoyed by all ages. They're even available in Spanish!

For those who enjoy journaling as well as coloring, my devotional journals offer the best of both worlds. Now with twelve titles to choose from.

PLEASE NOTE: This post contains affiliate links. If you make a purchase through any of those links, we may receive a small referral fee, at no extra cost to you. Such fees help defray the cost of running this website. This, in turn, allows us to continue offering our readers a wealth of FREE printable resources. So thank you for your support!