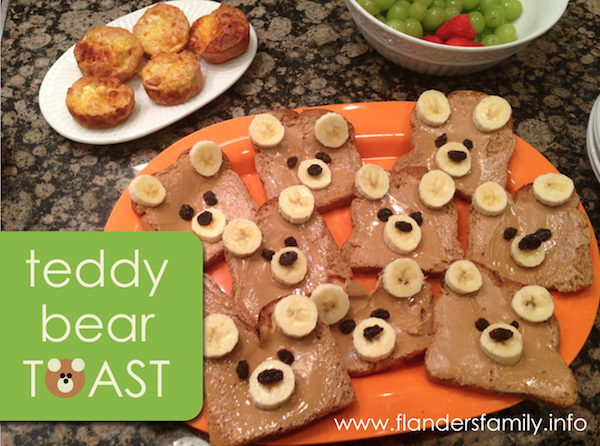 I don't know what happens at your house, but sometimes at ours, Mom takes a break and lets the kids make breakfast.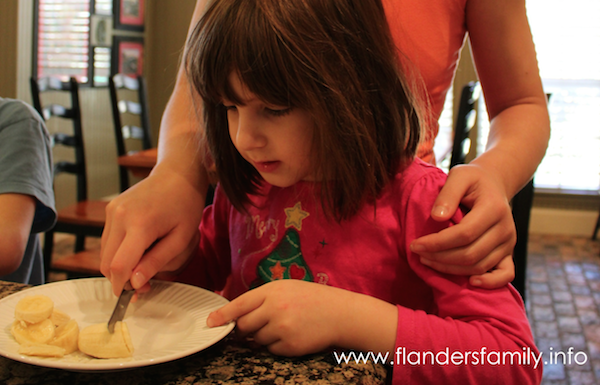 This dish – which our children have affectionately dubbed "Teddy Bear Toast" — is pretty self-explanatory.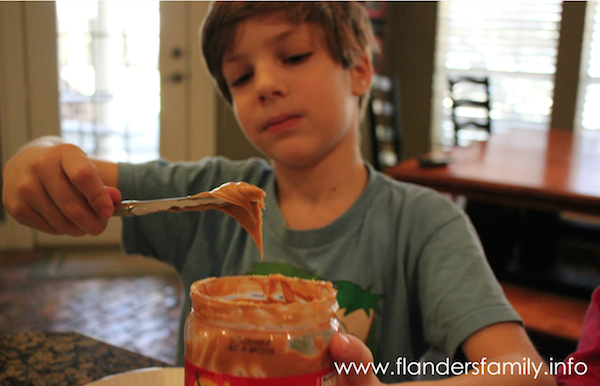 It's fun. It's tasty. It's easy to make. And it's actually very nutritious.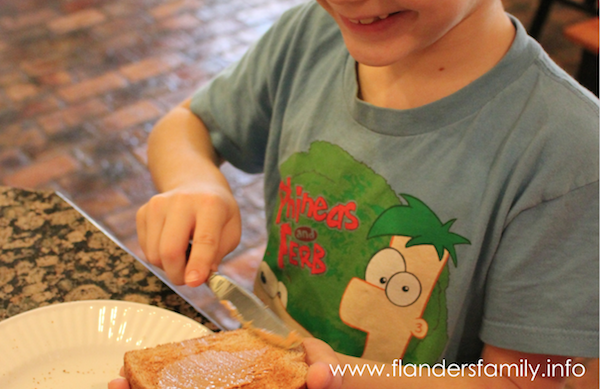 You don't even have to have little ones at home to enjoy it.
Ingredients:
whole wheat bread
creamy peanut butter
freshly sliced bananas
raisins (or chocolate chips if you'd prefer)
Directions:
Toast bread until golden. Spread peanut butter on top while toast is still warm.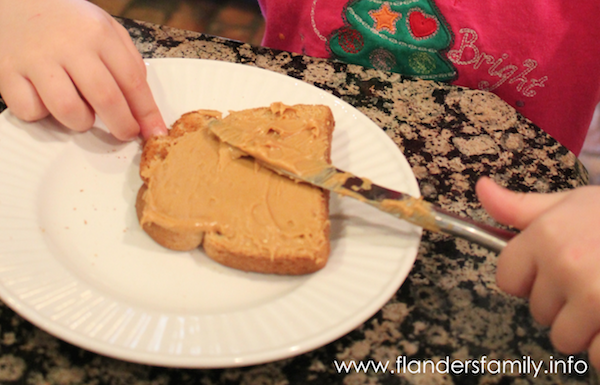 Place two slices of banana in the upper corners (for ears) and one in the middle (for muzzle).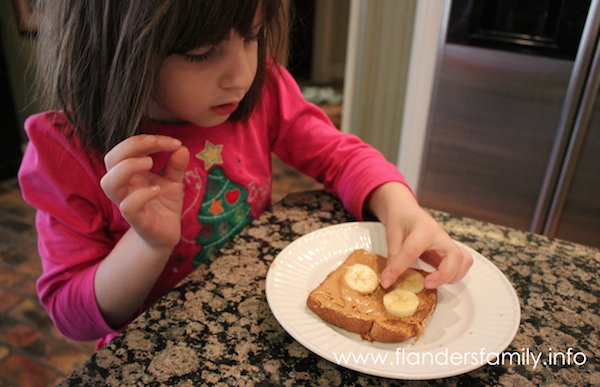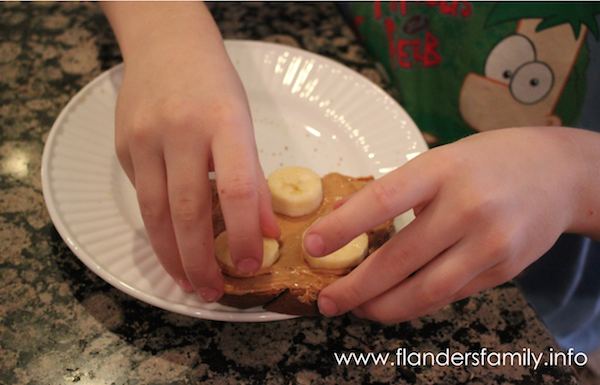 Add two raisins or chocolate chips for eyes, just above the center slice, and another for the nose on top of the banana snout.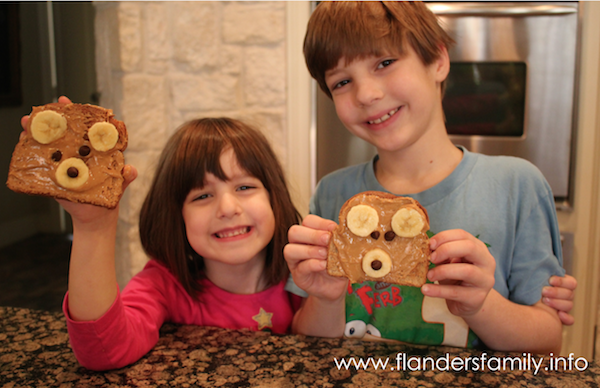 And that's all there is to it!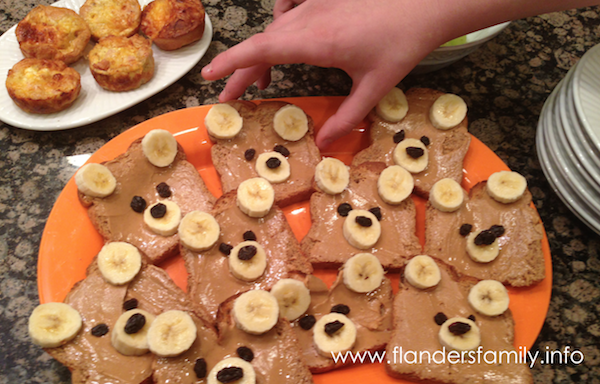 If you're making this as a surprise treat for your mama, why not serve her a slice for breakfast in bed?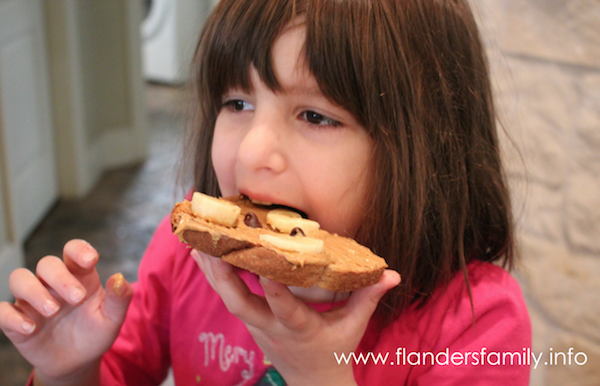 Otherwise, just eat and enjoy. Mmmmm-mmmmm, good!