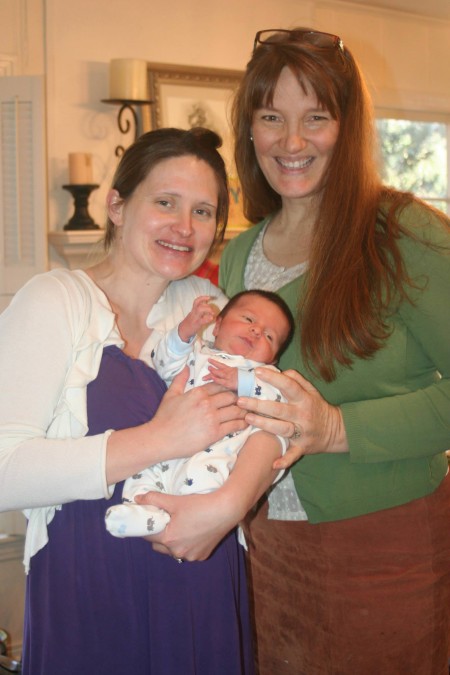 My baby turned four last month and doesn't look much like a baby at all any more.
Abigail loves babies as much as I do, but since God hasn't sent our immediate family any new ones, we've had to content ourselves with cuddling her little nephew and my youngest grandson, Easton.
Here is a picture of me with Easton and his mom at a baby shower Matti's friends threw for them. Isn't he a sweetheart?
And speaking of showers, one of our readers wrote last week to ask if I'd make the lyrics to "Do You Wanna Have a Baby?" printable and give her permission to sing them at a baby shower. I thought that was a great idea, so here they are, in case anybody else cares to serenade their baby shower guests in the future:
And for those of you who missed the video version, here it is again:
While I was at it, I worked up a couple of other baby shower printables, including this themed version of "What's in Your Purse?"
Here, also, is a design for jotting down wise words of advice for the mother-to-be. You can print these black and white images on colored cardstock, cut in half, and distribute to guests, either upon their arrival, or along with their mailed invitation:
You'll also find this free printable prayer guide over on my other blog. It's especially for a pregnant mama to use in praying for her unborn child:
Looking for still more inspiration? Check out my baby board on Pinterest.