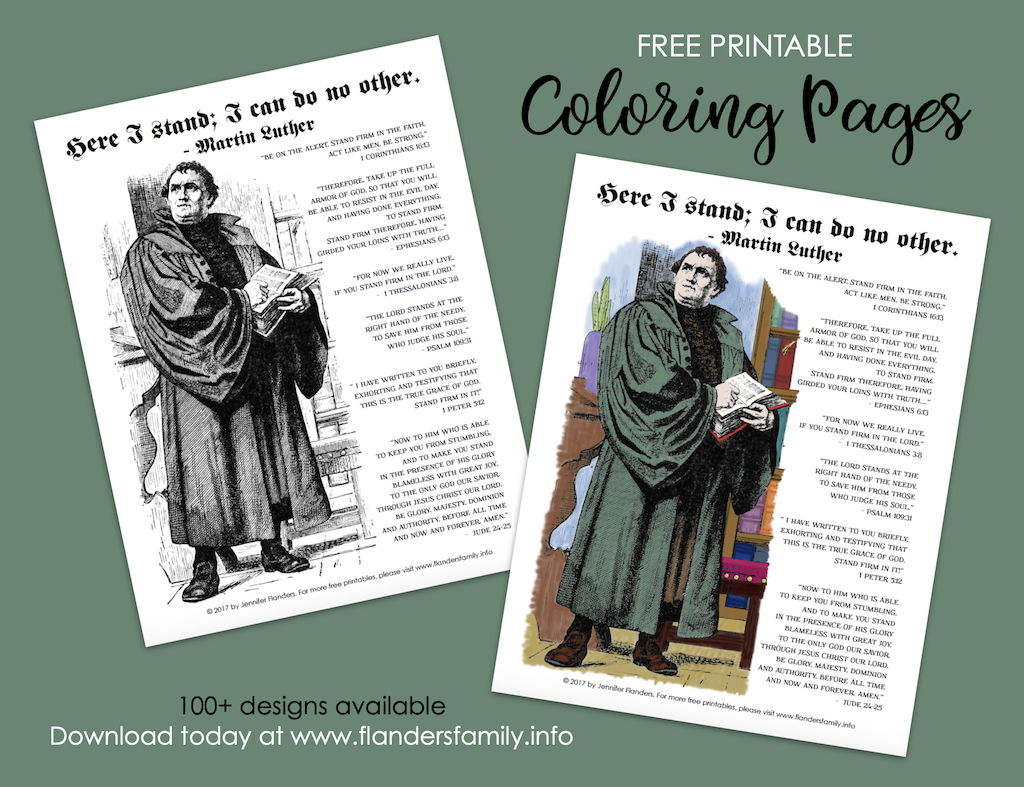 On October 31, 1517, Martin Luther posted on the door of the Wittenberg Castle church in Germany 95 Theses challenging the teachings of Roman Catholicism. Reformation Day may be over, but November 1 marks an important date in Luther's life, as well. That's the day he had to begin earnestly defending his now publicly posted beliefs.
In the days, weeks, months, and years that followed, Luther had to provide justification for the controversial stand he had taken.
His statement before the Diet of Worms in 1521 summarizes Luther's uncompromising commitment to his biblically sound beliefs: "Here I stand. I can do no other."
Even when the Holy Roman Emperor Charles the V branded Martin Luther a heretic and an enemy of the State and banned all his writings, the humble monk refused to recant. Which is the subject of this week's Here I Stand coloring page: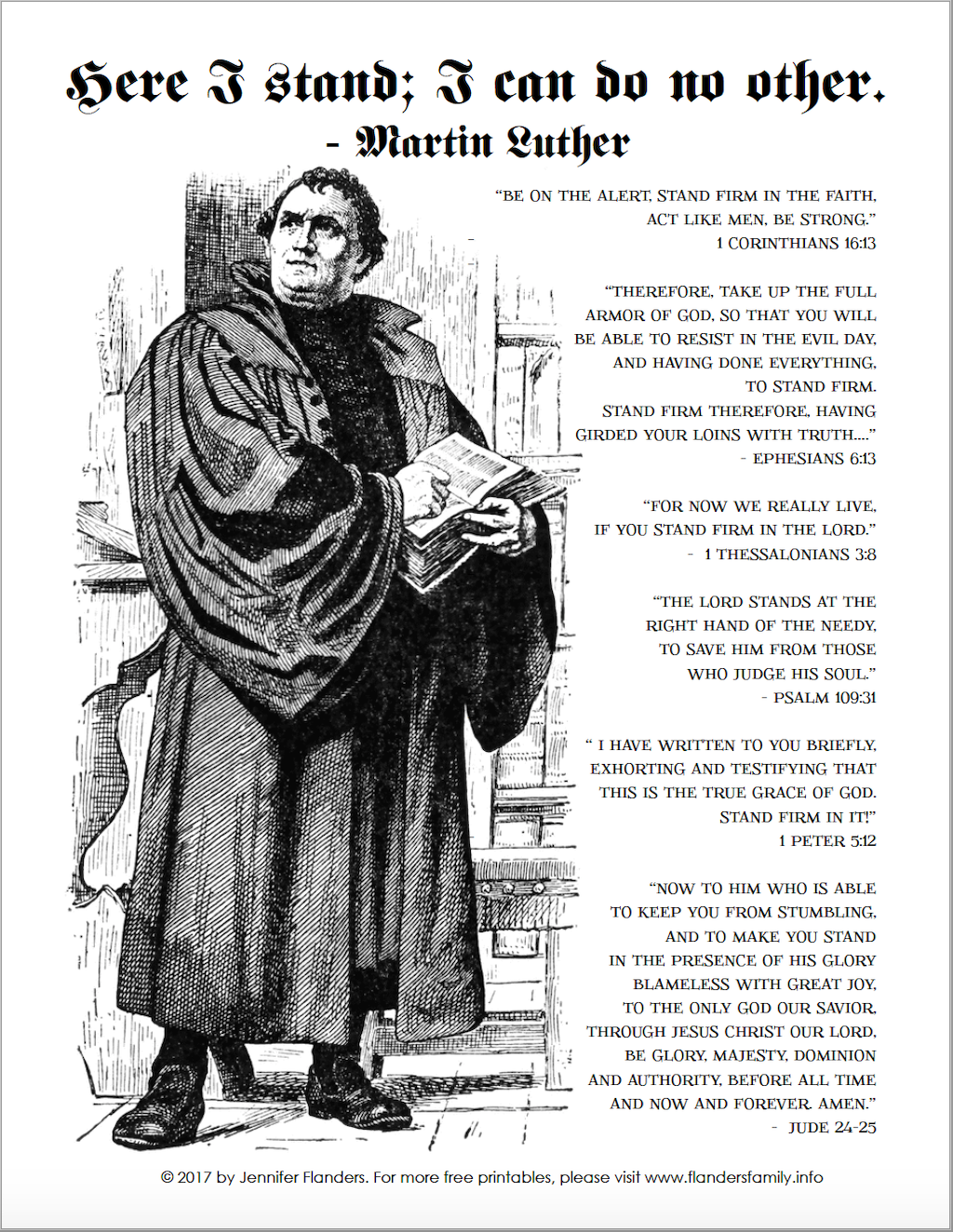 Here I stand; I can do no other
Martin Luther had an unshakable faith in the Word of God. And Scripture supports the stand he took. As believers, we all are called by God to stand firm upon the Truth of His Word.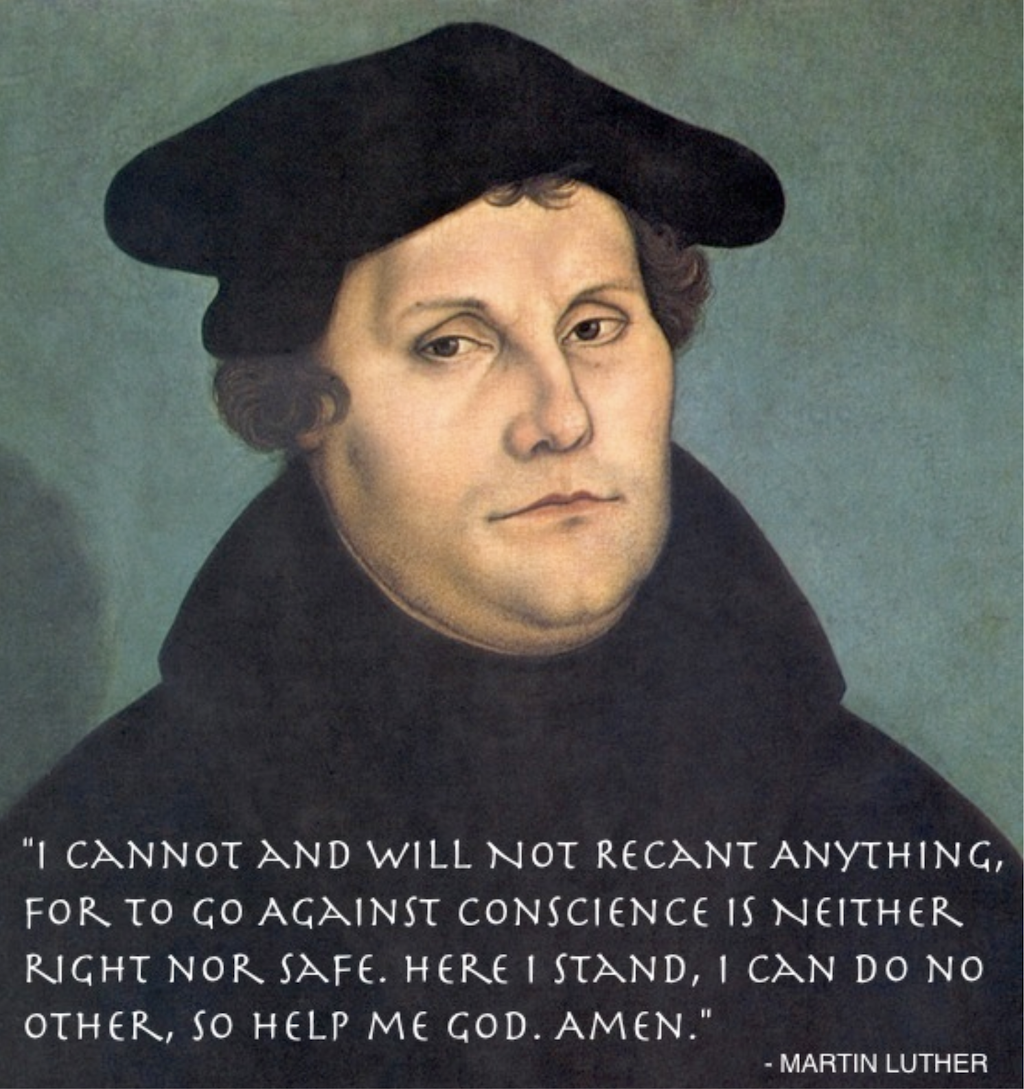 Luther's source of strength — and ours
Where did Luther find the courage to face these trials? To stand strong in the midst of suffering and persecution? He found it the same place countless other such Christians have found it: in the abiding presence and empowering grace of God.
And we'll find it there when it's our turn to walk through the valley of the shadow of death. Who is to say how much longer we will enjoy the freedoms we've taken for granted for too long?
Already, in many parts of the world, Christians are being harassed, beaten, jailed, and/or put to death for refusing to renounce their faith. Such treatment may soon be coming to a neighborhood near you.
One thing we should NOT do is fear. Jesus Himself makes it abundantly clear that Christians should waste no time worrying about tomorrow. Our future is secure in Him.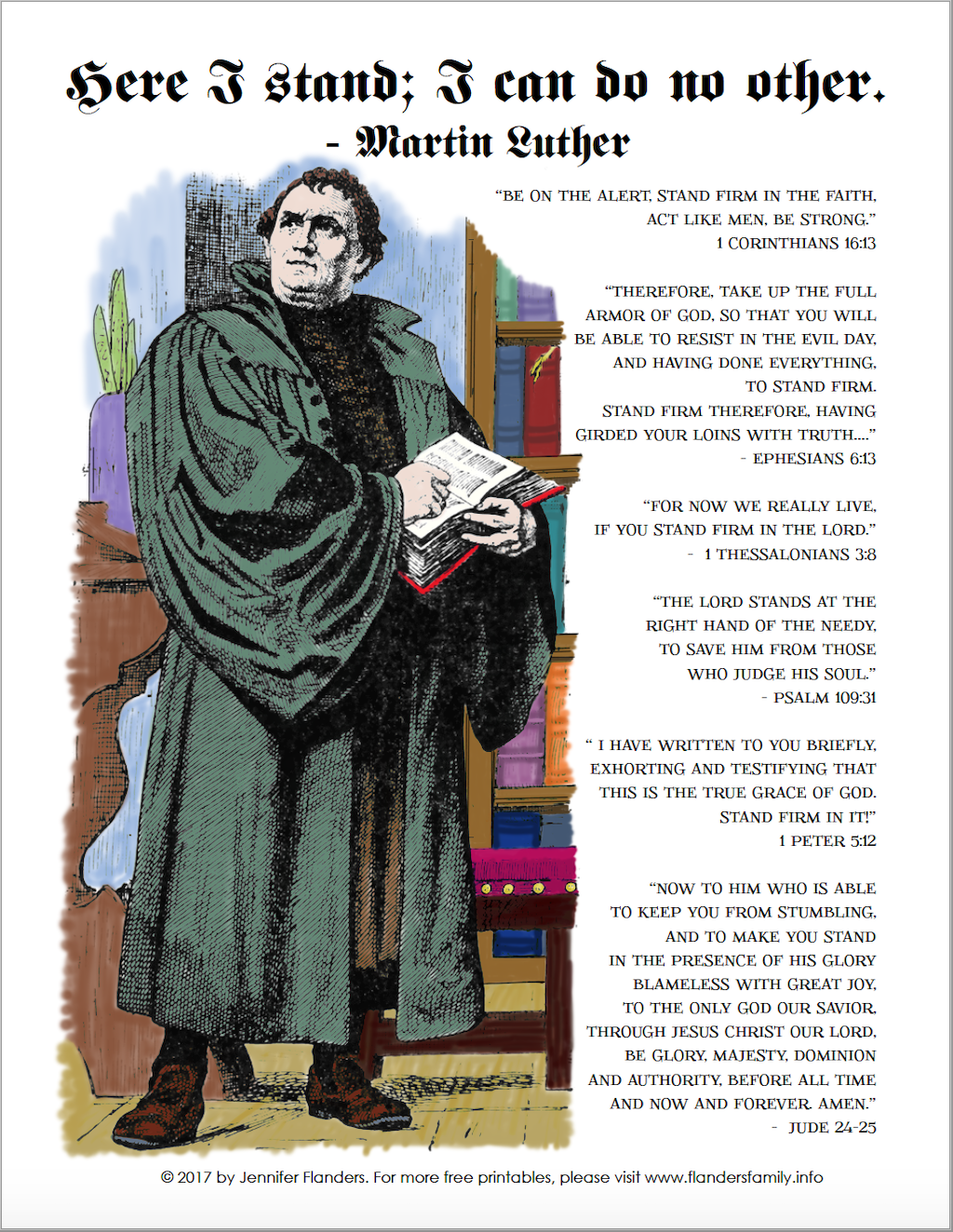 What Jesus says should be our response to persecution
What to do instead of worrying
So if worrying is out, how should we respond to such weighty matters? Paul gives great advice for that: "Be anxious for nothing, but in everything by prayer and supplication with thanksgiving let your requests be made known to God." (Philippians 4:6)
Pray about it. That's pretty straightforward, right? That's the tack I take personally. Lay my burdens at the foot of the Cross. Leave my cares with Somebody who can do something about them.
And when worries try to creep back in? Banish them by meditating on scripture. Hide the Bible in your heart, against the day that you may no longer have easy access to it. Let the fortifying Word of God sink down into your innermost being, so that — if and when your time comes — you will be able to stand in confident strength upon its eternal truth.
All good food for thought as you work on this Here I Stand coloring page.
More resources you may like
Love studying the history and/or studying the Reformation? Then you may be interested in this post: Remembering the Reformation. In it, you'll find lots of free printables and fresh ideas for making this historical holiday come to life.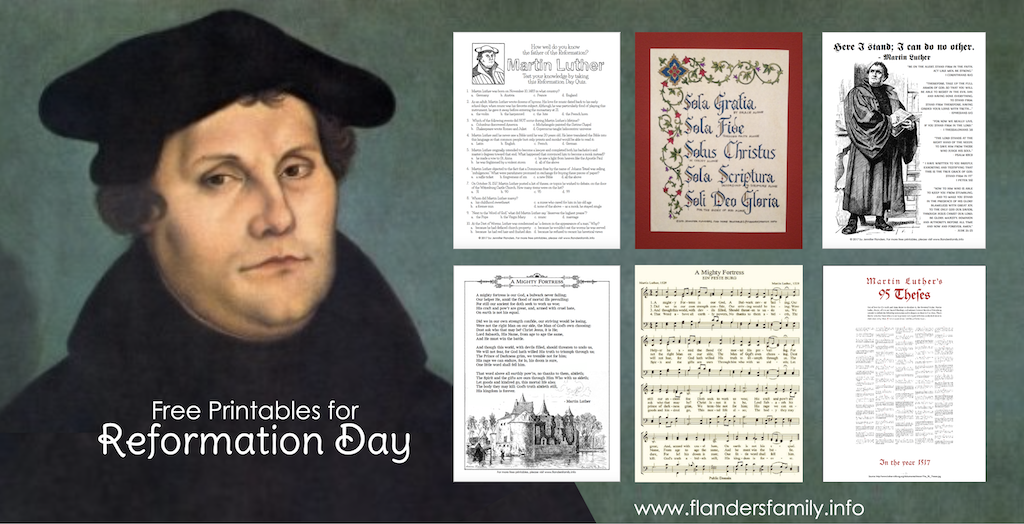 Do you enjoy coloring? To access the 100+ free printable designs I've published on this blog, follow this link: Free Christian Coloring Pages Or check out my bound coloring books or my collection of vintage art-inspired devotional journals.