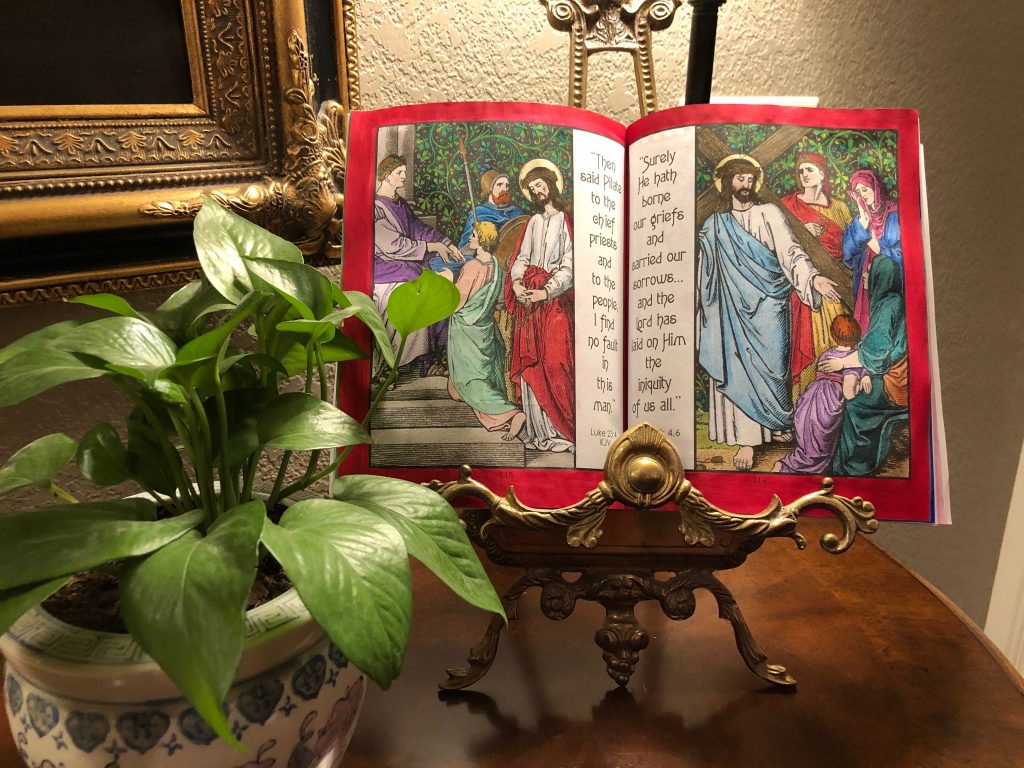 I love the song we sang in church this morning. If you've never heard it before, you need to look it up. The lyrics go like this:
The Power of the Cross
by Keith Getty
Oh, to see the dawn
Of the darkest day:
Christ on the road to Calvary.
Tried by sinful men,
Torn and beaten, then
Nailed to a cross of wood.

This, the pow'r of the cross:
Christ became sin for us;
Took the blame, bore the wrath—
We stand forgiven at the cross.

Oh, to see the pain
Written on Your face,
Bearing the awesome weight of sin.
Ev'ry bitter thought,
Ev'ry evil deed
Crowning Your bloodstained brow.

Now the daylight flees;
Now the ground beneath
Quakes as its Maker bows His head.
Curtain torn in two,
Dead are raised to life;
"Finished!" the vict'ry cry.

Oh, to see my name
Written in the wounds,
For through Your suffering I am free.
Death is crushed to death;
Life is mine to live,
Won through Your selfless love.

This, the pow'r of the cross:
Son of God—slain for us.
What a love! What a cost!
We stand forgiven at the cross.
Those words never fail to send a chill up my spine. The idea that One who "knew no sin" would take my sin — and yours — upon Himself is almost more than I can fathom.
Those were the thoughts going through my head as I worked on today's coloring page…
No Fault in Him
Even Pilate recognized the fact Jesus had done nothing deserving of death. "I find no fault in this man," he declared to the mob gathered at Christ's trial.
He could have searched from now to eternity and never discovered any fault — for no fault was there. Christ was perfectly sinless — yet He willingly bore the weight for our "every bitter thought and every evil deed." Truly, there is no greater love!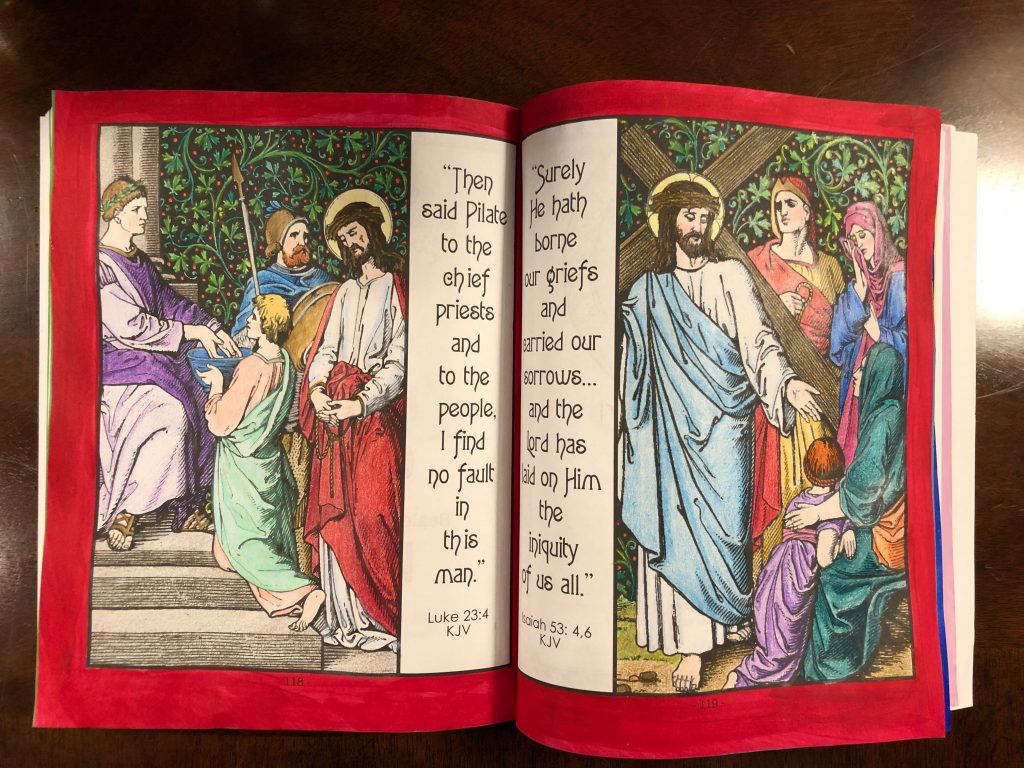 I love the beautiful artwork in these public domain illustrations. I used acrylic paint on the page borders and Prismacolor pencils to fill in the scene.
For those interested in coloring the matching illustration, I published a printable of the facing page last Easter. You can download that one here.
And if you prefer the permanence of coloring in book form, you can order your own copy of my new devotional journal through Amazon… or sign up for a chance to win a free copy using the rafflecopter widget below:
I got busy this week and didn't do a very good job promoting this giveaway. That means low entries, which increases your odds for winning. But don't delay. The contest ends at midnight tonight!