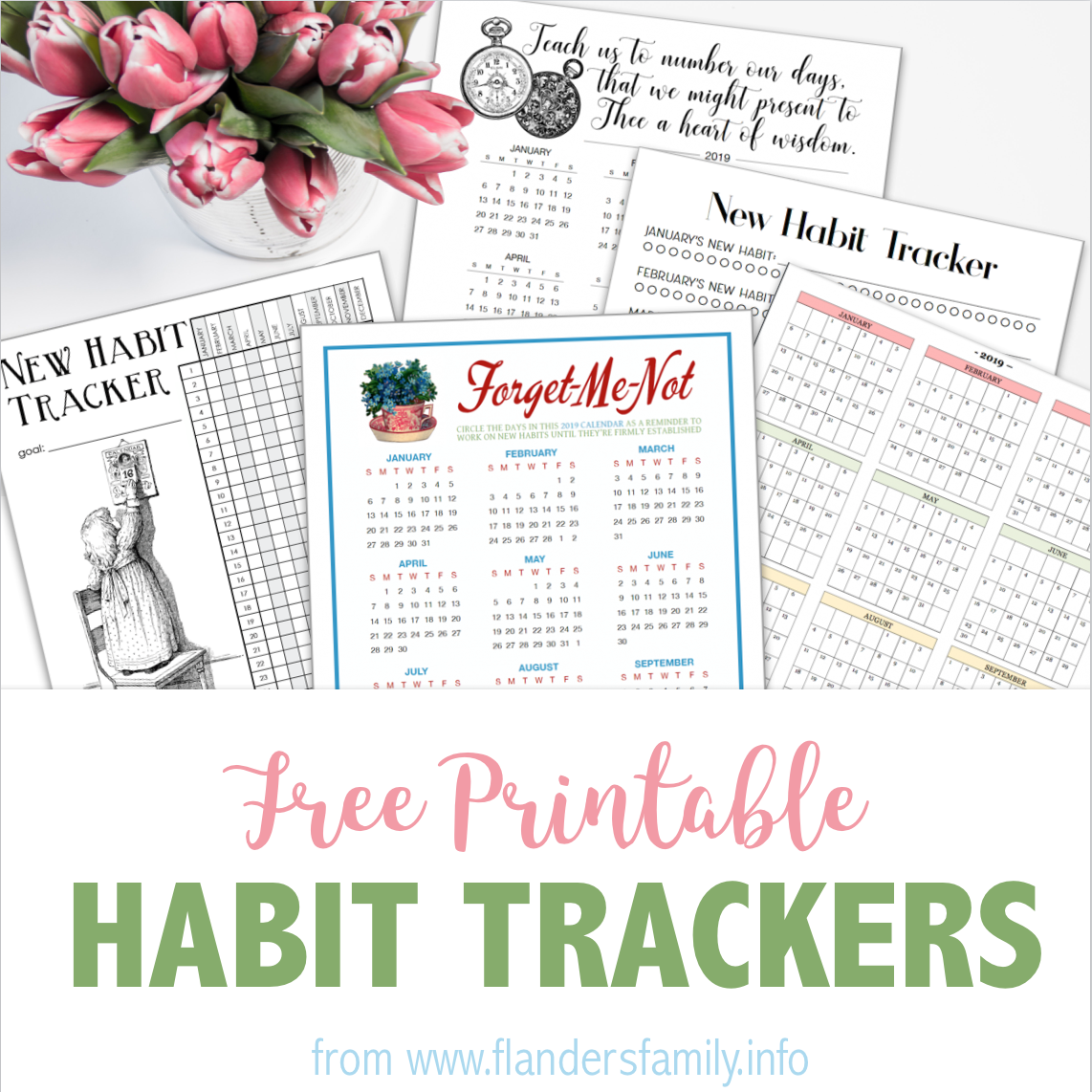 Today I'm sharing several year-at-a-glance calendars and habit trackers to help you stay focused on your New Year goals and resolutions.
I've been a big resolution and list maker for as long as I can remember. But it wasn't until this month that I realized how many of my children have inherited these goal-setting tendencies.
I've noticed my younger kids (and grandkids, when they visit) lining up with Bibles in laps first thing every morning, then running laps around our house after breakfast to start the day right with devotions and exercise.
And I caught several of our older ones downloading charts from our family website to track their progress. So I've gathered several of my most popular year-at-a-glance calendars and habit trackers in one place now (with a couple of new ones thrown in for good measure). Scroll to the bottom of the post to download them all at once, then use whichever suits you best.
First, we have several versions specifically for 2019 THIS YEAR! (They've been so popular, I now update these printables every year, so just click here to download all my current year-at-a-glance calendars and habit trackers in a single file):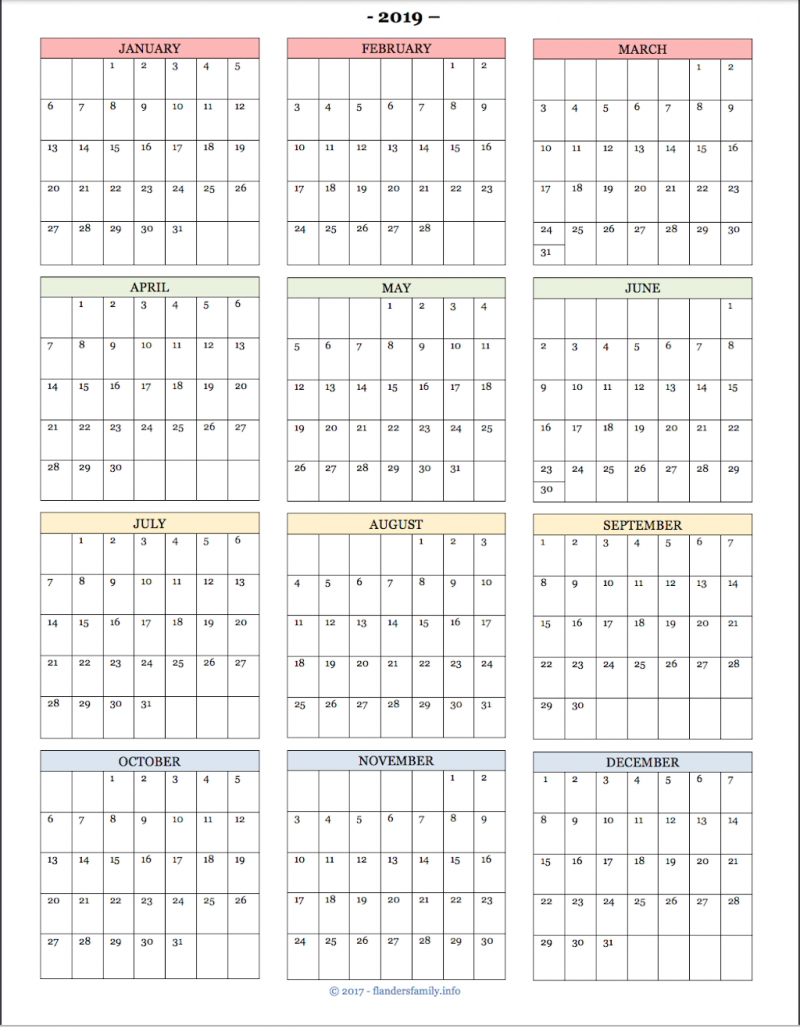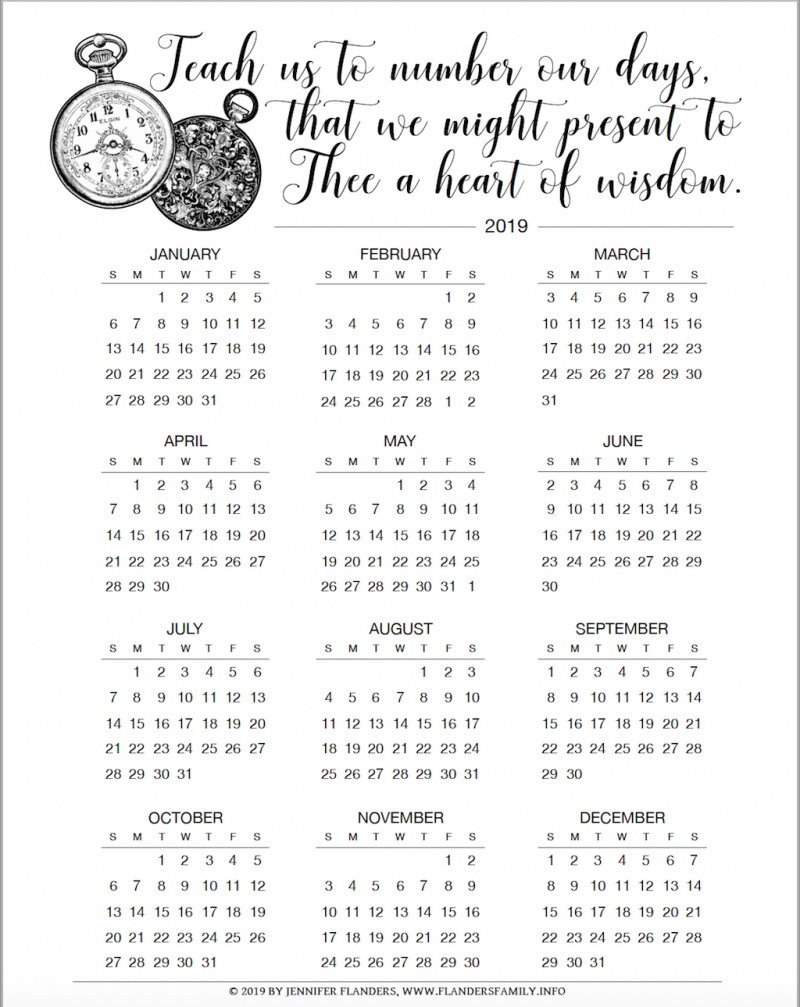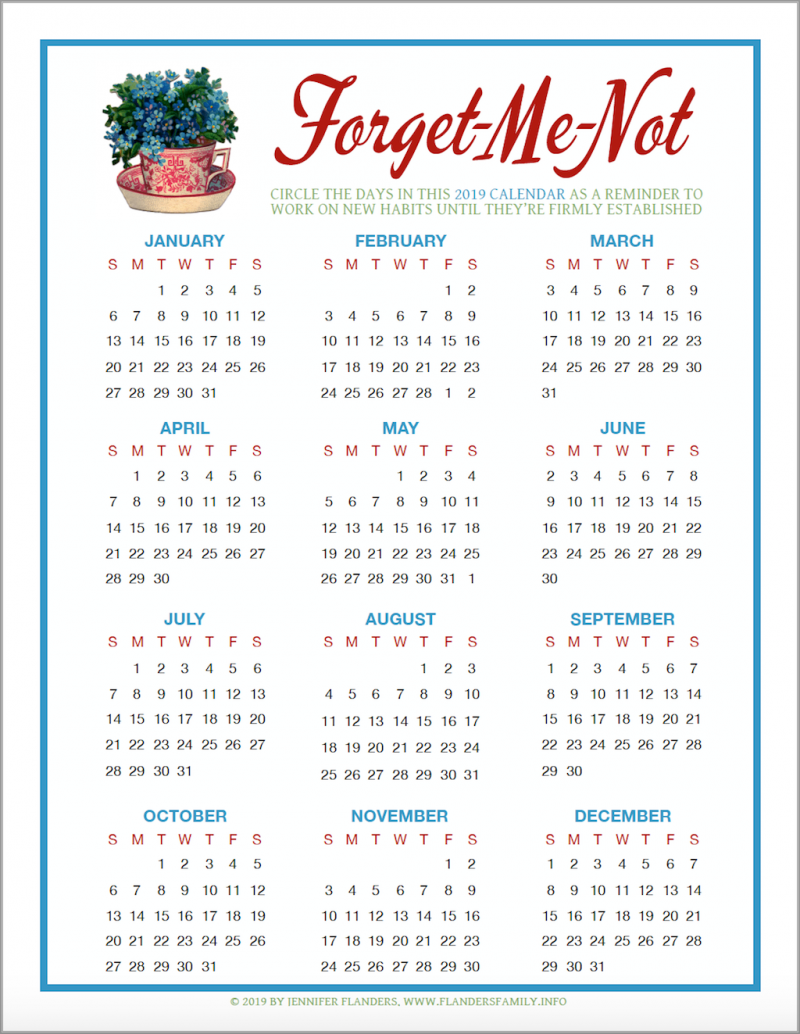 We also have the following generic habit trackers you can use year after year: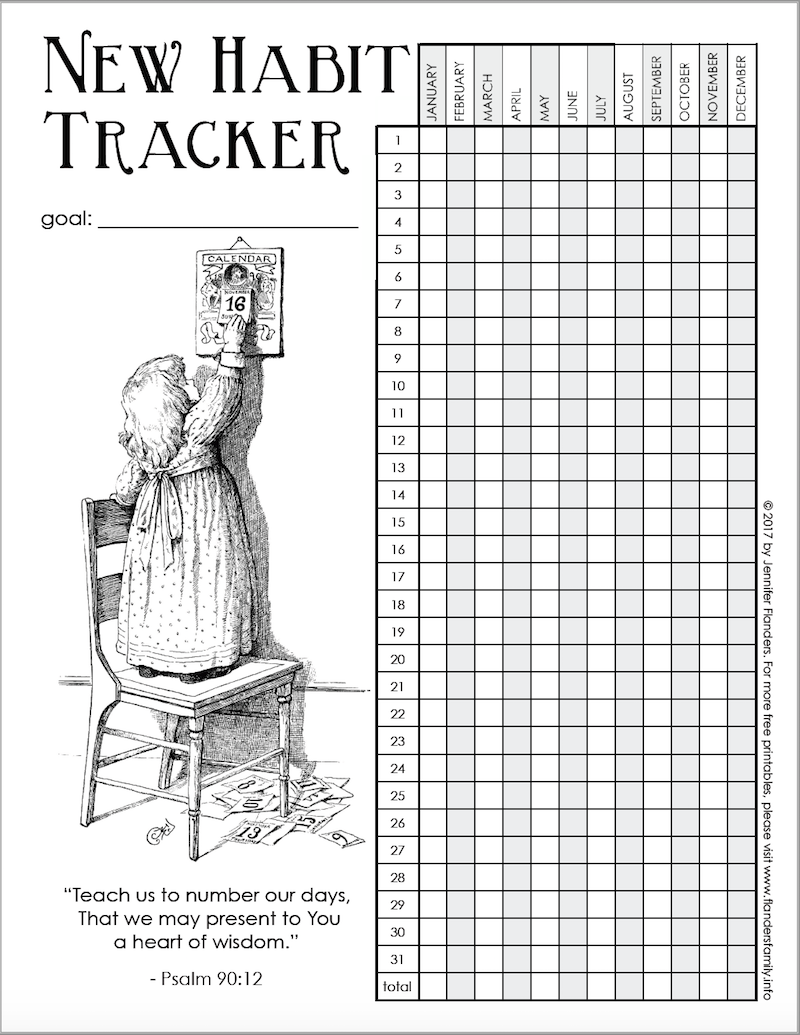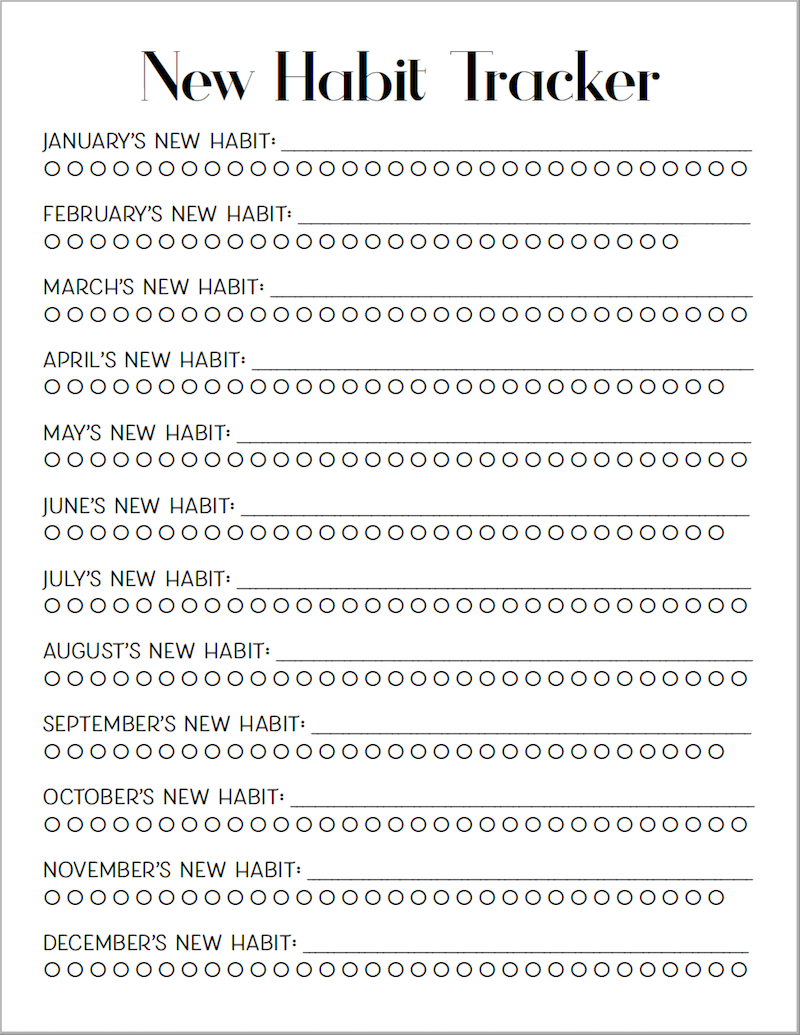 Don't get duped into thinking you have to wait for a January 1 to establish better habits either. The majority of New Year's resolutions are cast by the wayside before folks make it to February, anyway. There's even a holiday dedicated to ditching them (January 17), for folks that want to throw up their hands and give up on their dreams en masse.
That's one holiday I DON'T celebrate. I do my best, and if I miss a day, I start fresh the following day chipping away at my objective little by little.
Want to know the best time to start working consistently toward achieving your most important goals?
Now.
Today.
This minute.
And use our habit trackers to keep tabs on your progress!