I love to use the week after Christmas to map out my goals for the new year, and one of my big ones for 2018 is to eat more healthful, wholesome meals at home. To that end, I've been compiling a list of our family's favorite whole food dishes (like the one below) to rotate on a weekly or monthly schedule.
But since only a handful of our favorites can truly fall into that wholesome category, I've also signed up for a free 10-day meal planning bootcamp, hoping it will give me just the jumpstart I need to establish some good, clean-eating habits.

Over 50,000 people have already signed up for this free training, but there's still room for more. Registration closes tonight, though, so you'll need to opt in right away if you're interested in better kitchen organization and simpler meal times.
I'm planning to share our family's new whole-food favorites in the coming year as we discover them. In the meantime, here's my recipe for homemade avocado breakfast bagels.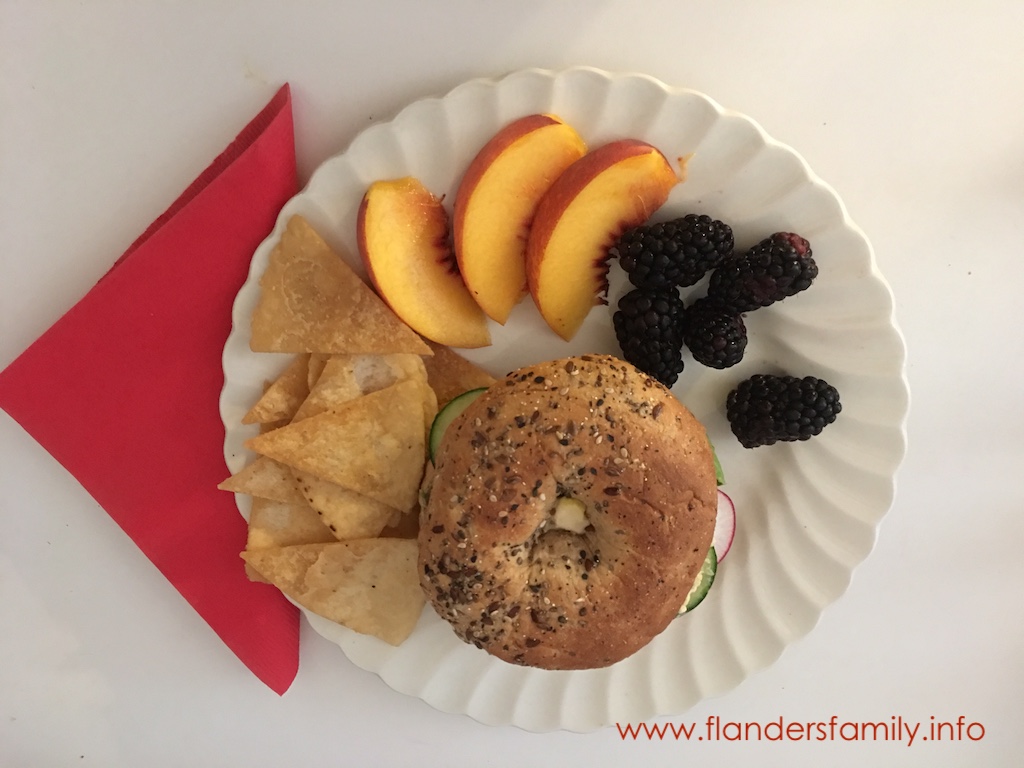 Our entire family is crazy about avocados. My little boy calls dibs on every pit, hoping to grow avocados of his own from seed. He's had some success getting a few of them to sprout and grow – some as high as 18 inches – but so far, no fruit.
Of course, one of our favorite ways to eat avocados is in homemade guacamole. But we also love them on whole grain bagels with sliced radishes and alfalfa sprouts (although we were unfortunately fresh out of sprouts when I took the photos for this post).
Whether you serve them as a sandwich or eat them open-faced, it's hard to beat toasted avocado bagels for taste and ease of preparation. We've been eating them at least a couple times a week for months now. Paired with a fruit salad or green smoothie, they make a quick, delicious, satisfying, and healthful meal.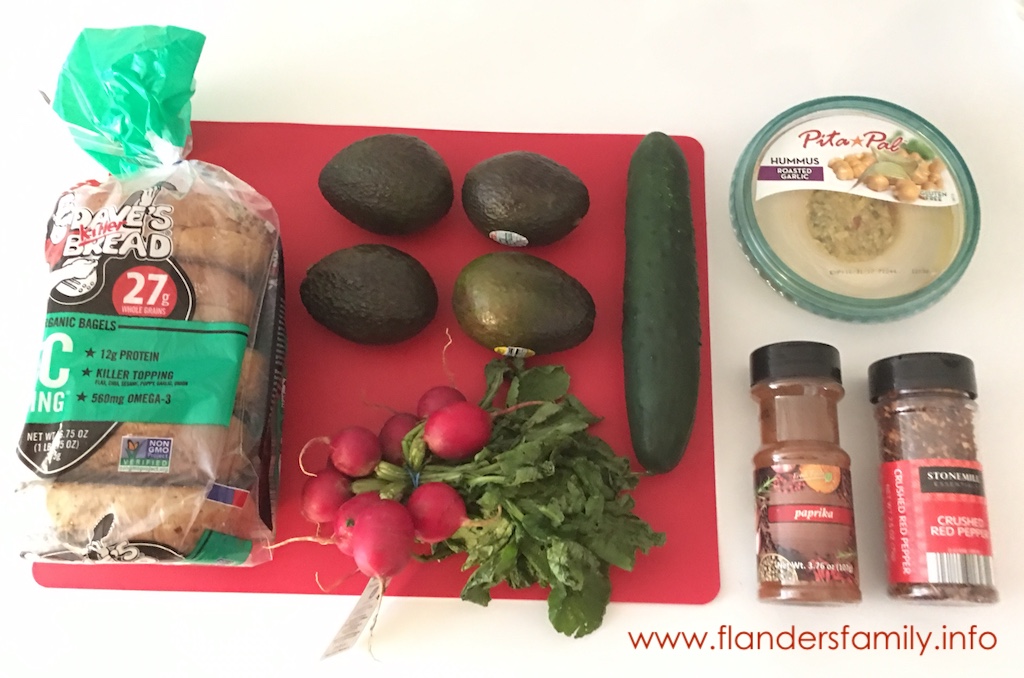 Ingredients:

Dave's Good Seed Killer Bread or Bagels
2-3 ripe avocados
1 medium cucumber
garlic hummus
paprika to taste
alfalfa sprouts (if available)
red onion (optional)
Swiss cheese (optional)
Directions:

To make these yummy sandwiches, slice and toast a bagel.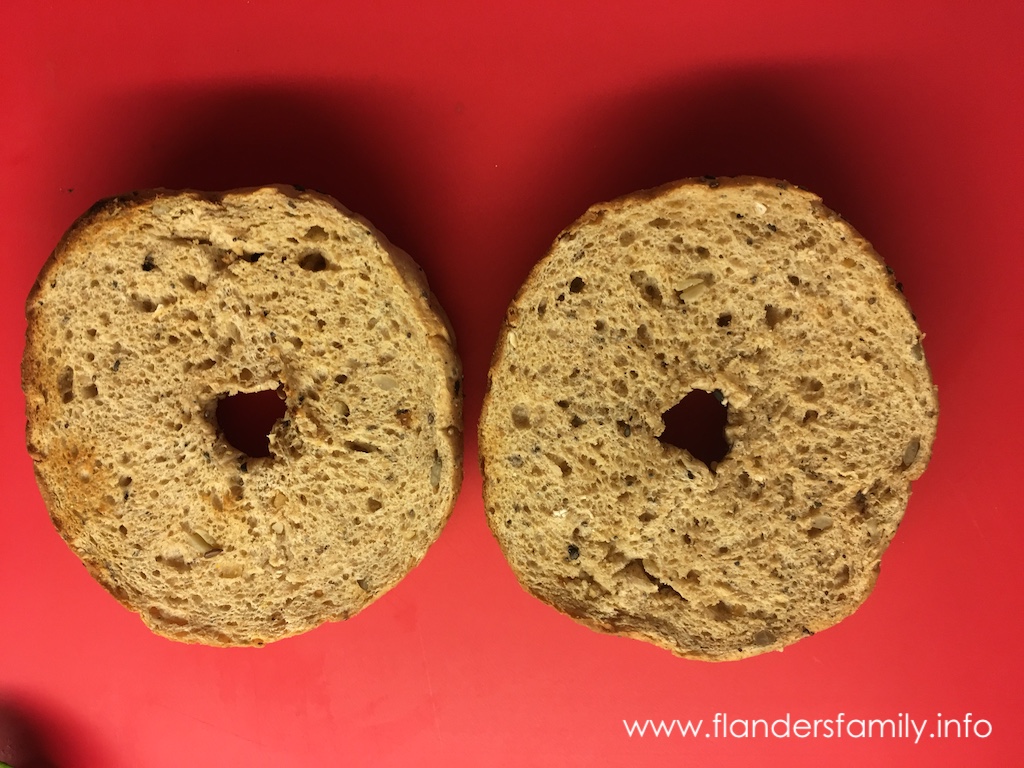 Spread one side with hummus and the other with smashed avocado.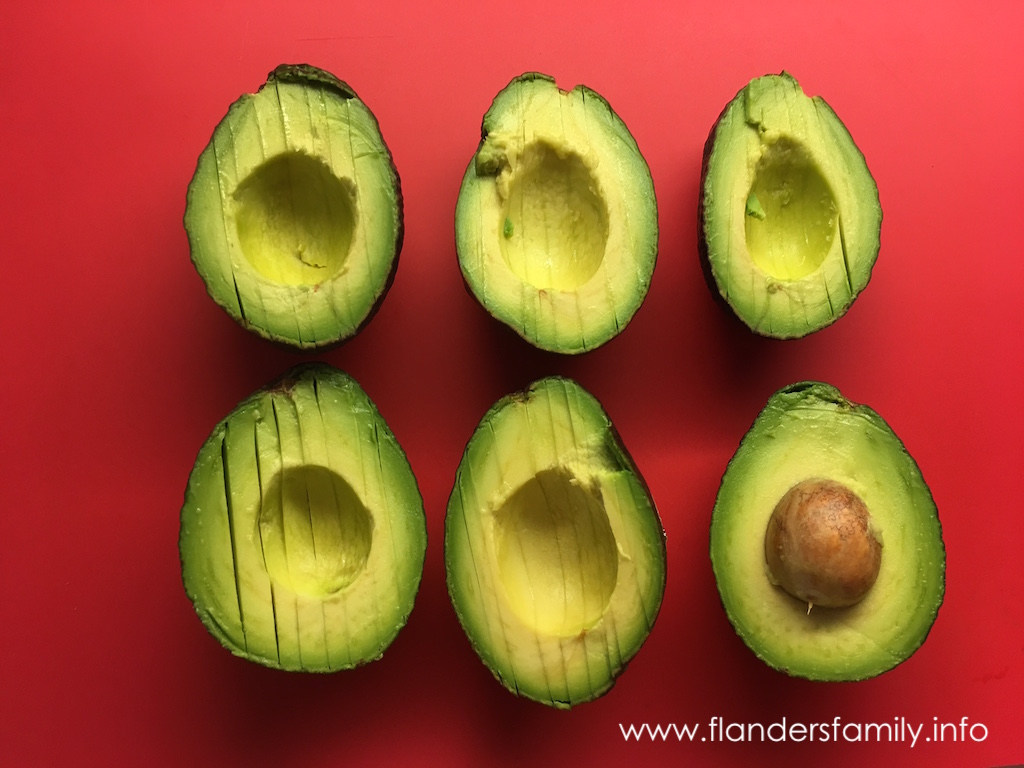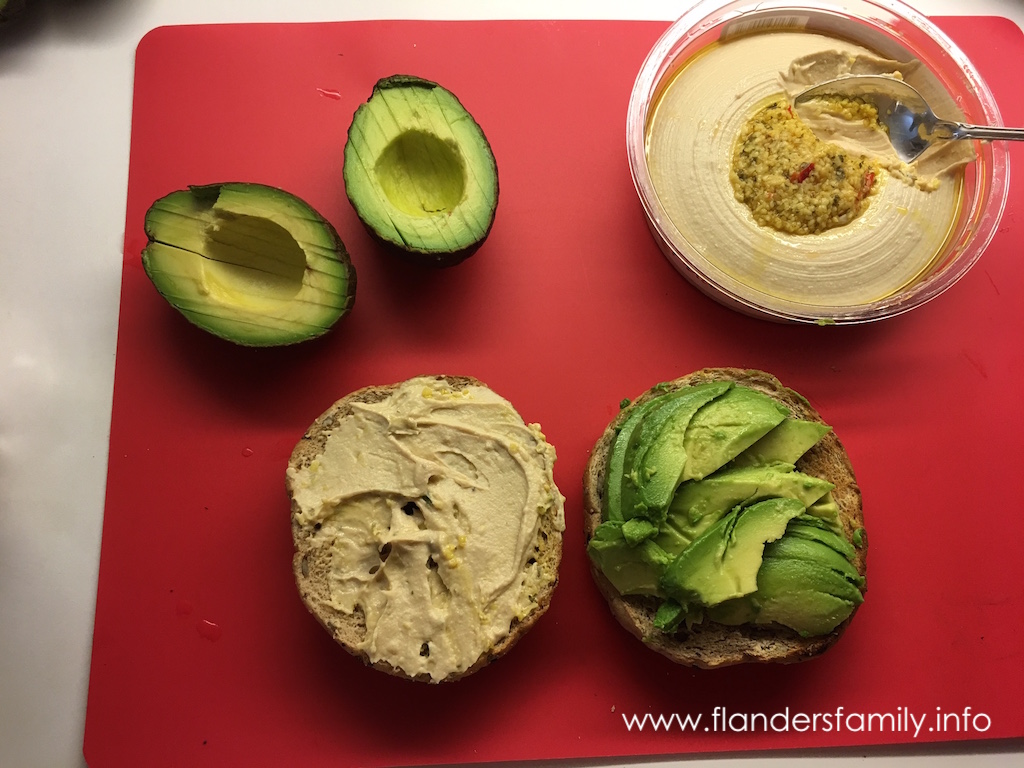 Slice radishes, cucumbers, and red onions (if desired) very thin, then add to sandwich.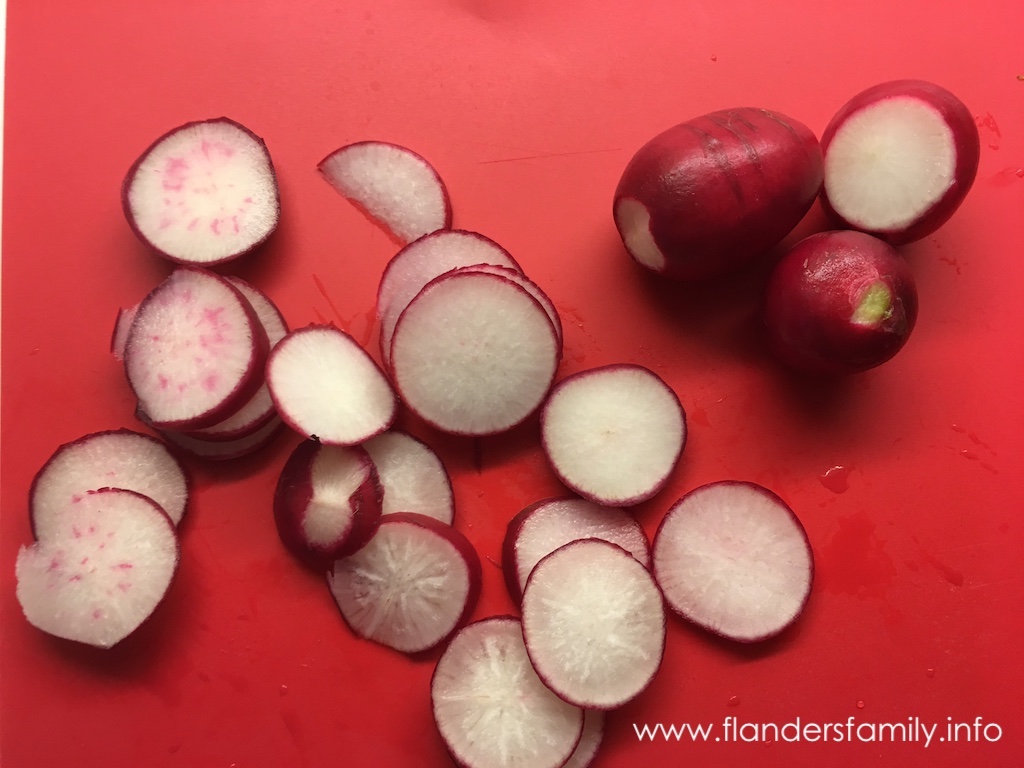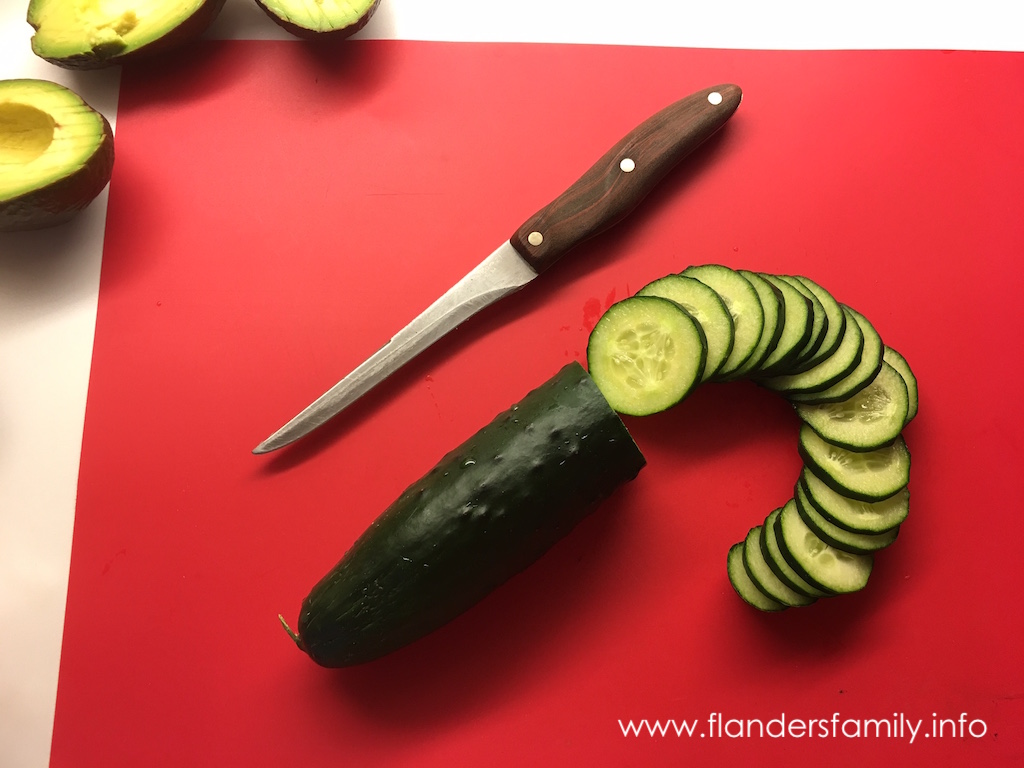 Use alfalfa sprouts as available. If it's not important to you to eat vegan, add a couple of slices of Swiss cheese, as well.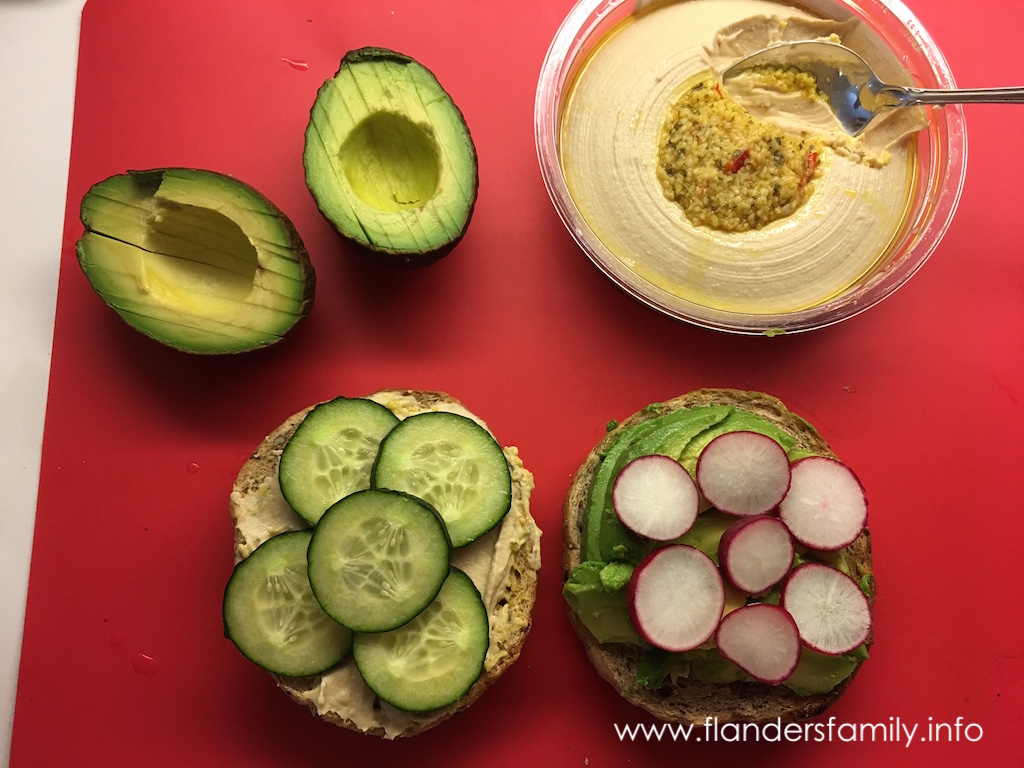 That makes it extra rich. Season with paprika to taste, put the top on your sandwich, and enjoy with a side of fruit and/or pita chips!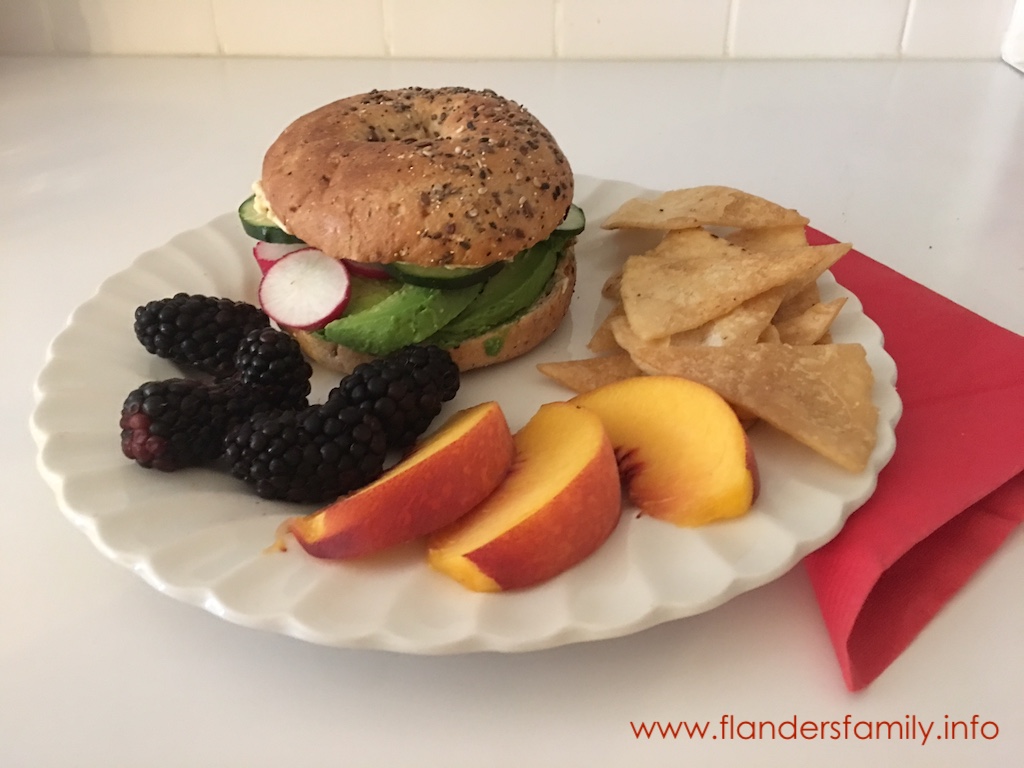 It makes my mouth water, just thinking about these. I would totally have one for dinner, except I used our last two avocados for breakfast this morning… making this very dish!
Try it and let me know if you like it as much as we do. And don't forget to sign up for the free 10-day meal-planning bootcamp while you still can!