Emotional intelligence is of enormous importance in the lives of children and adults alike, but in our increasingly digital society, it is becoming increasingly difficult to develop EQ at an early age.
Not only must modern children compete with laptops and tablets and smart phones for the undivided attention of their parents, but they are often given digital devices themselves to keep them quietly entertained. As a result, today's child spends a fraction of the time in face-to-face interactions that his parents and grandparents enjoyed.
This fact has taken a toll both on verbal skills and on emotional intelligence. But that's where Stages Emotions Cards can help.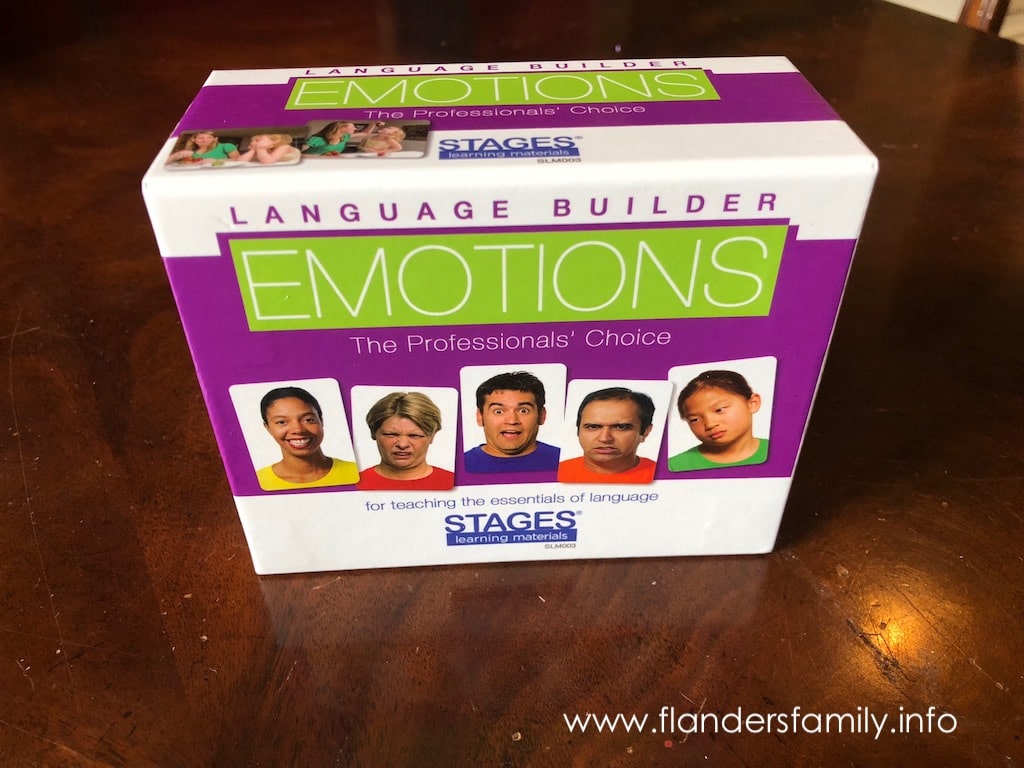 This card set is more of a tool than a game, per se, although my kids and grandkids quickly improvised a few games of their own.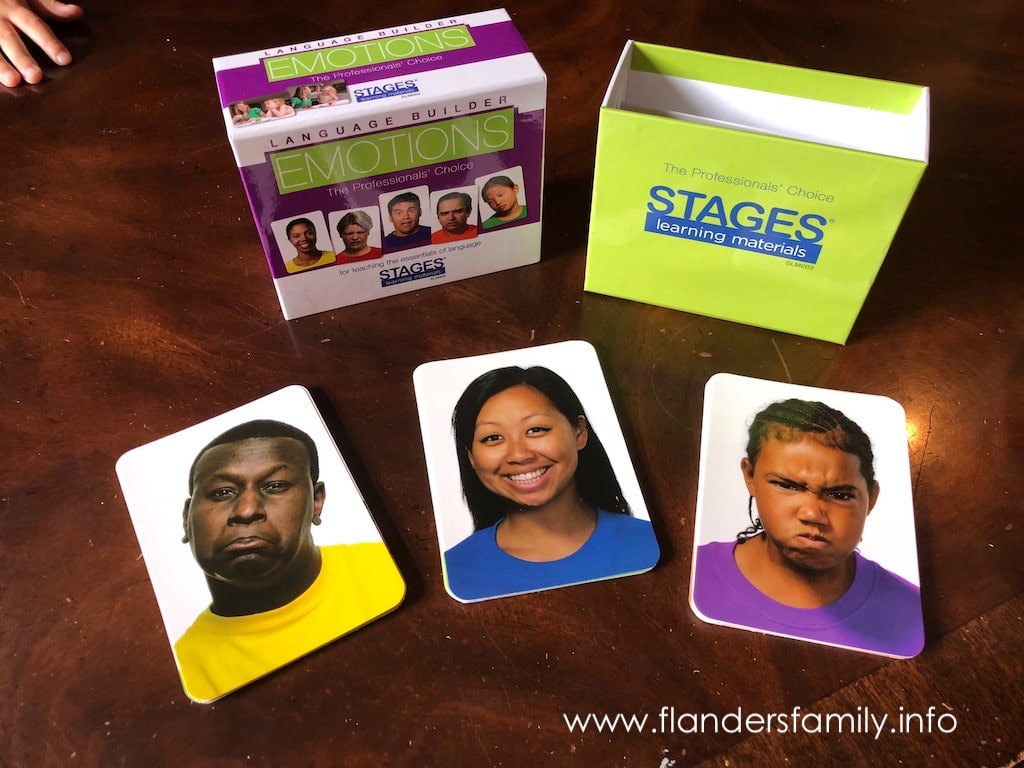 The cards are designed to give parents and teachers a simple way to help young students identify and discuss a range of common emotions such as happiness, anger, sadness, surprise, and disgust.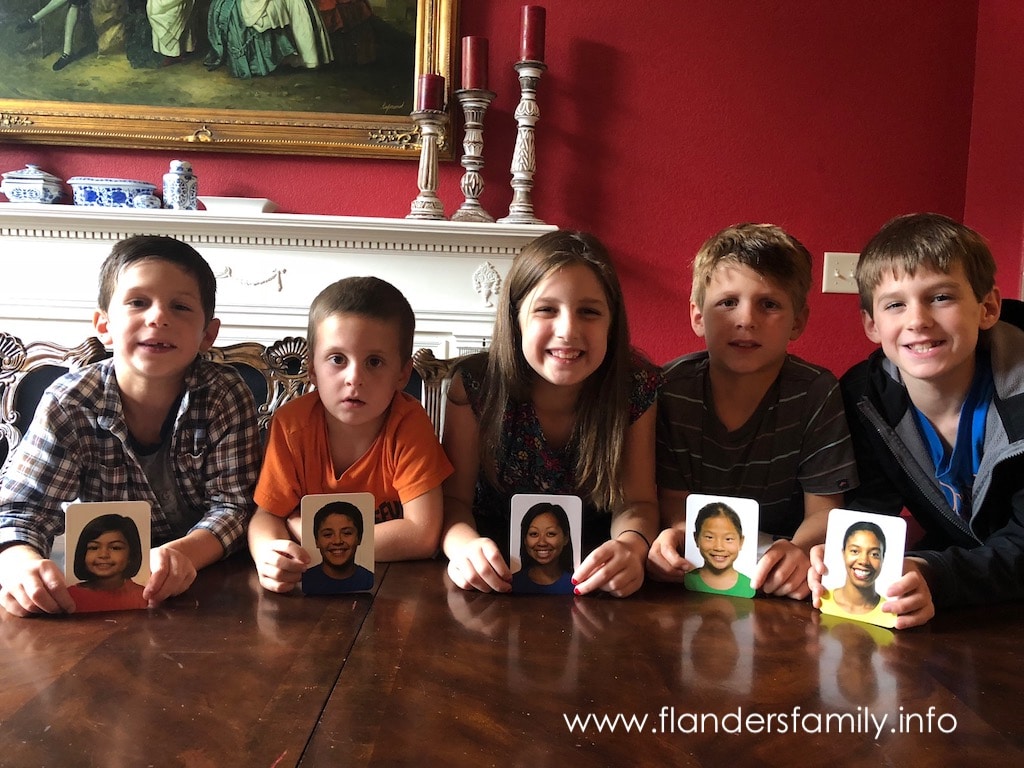 For very young children, start with two face cards, then try to match the expression on a third card to one of the original pair.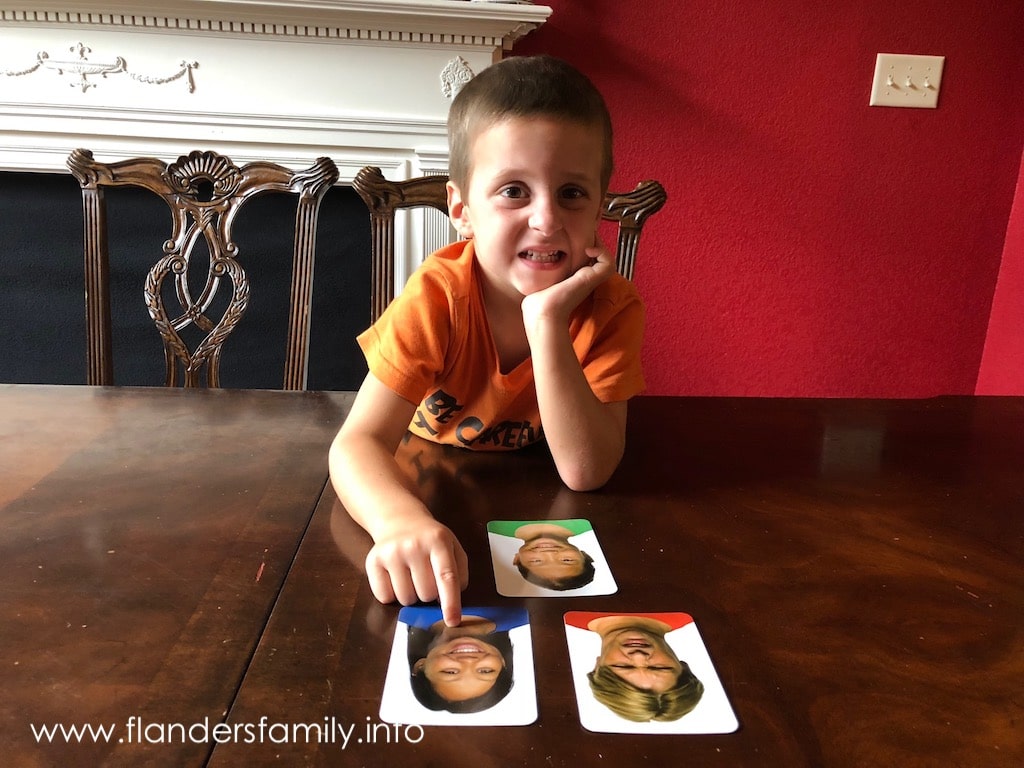 Most of the expressions are fairly obvious (at least to me), although a few were subtle enough that even I had to check on the back to make sure I was correctly identifying them.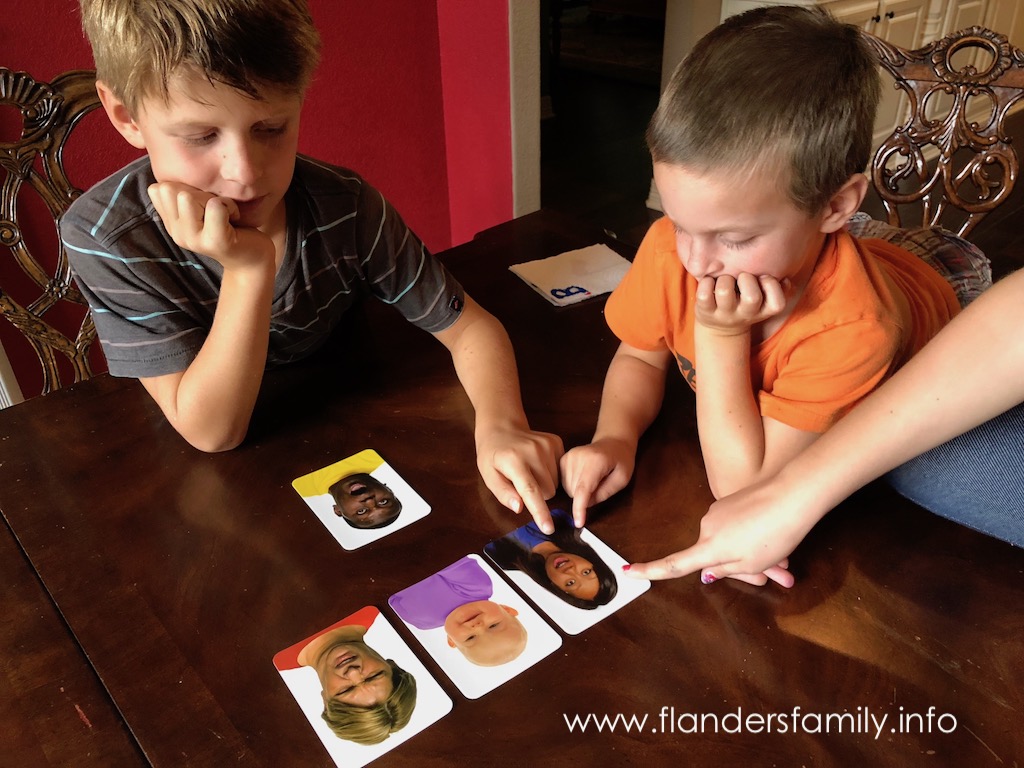 The ones that gave us the most trouble were anger and disgust. We thought a few of the subjects were angry when they were actually grossed out, and vice versa. (That taught me I should never jump to conclusions based on facial expressions alone, but should look for other clues in a person's behavior, speech, or tone to avoid misinterpreting facial signals.)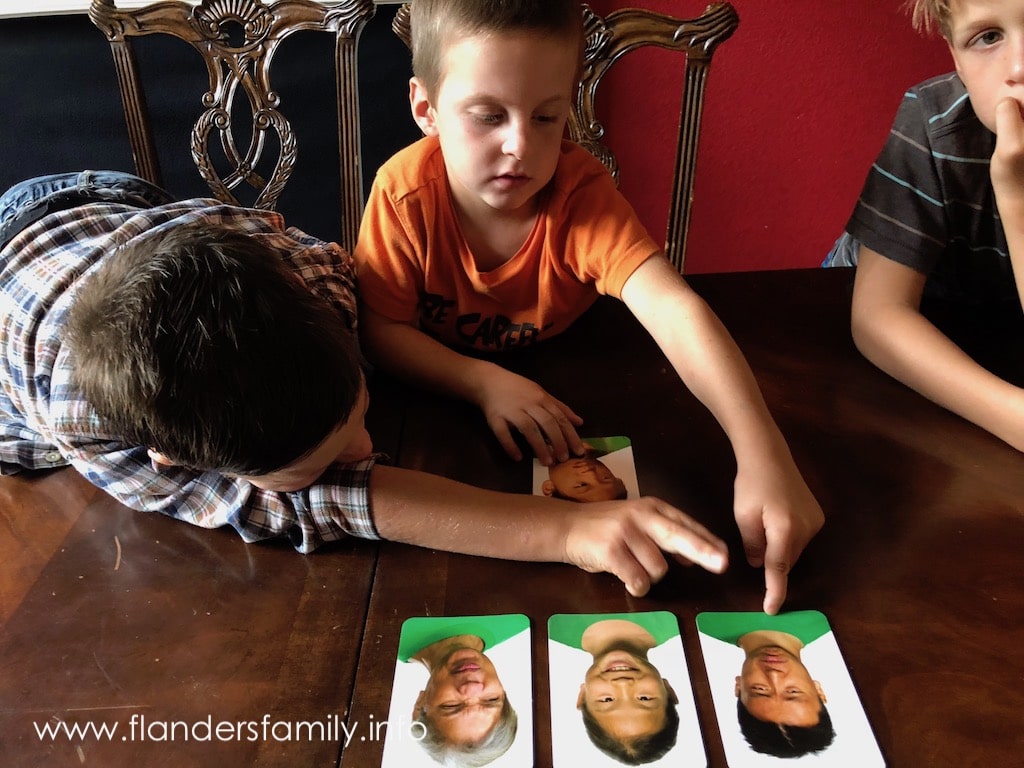 The deck of Emotions Cards also includes situational cards. This allows Mom or teacher to discuss what an appropriate emotional response to each scene depicted might look like.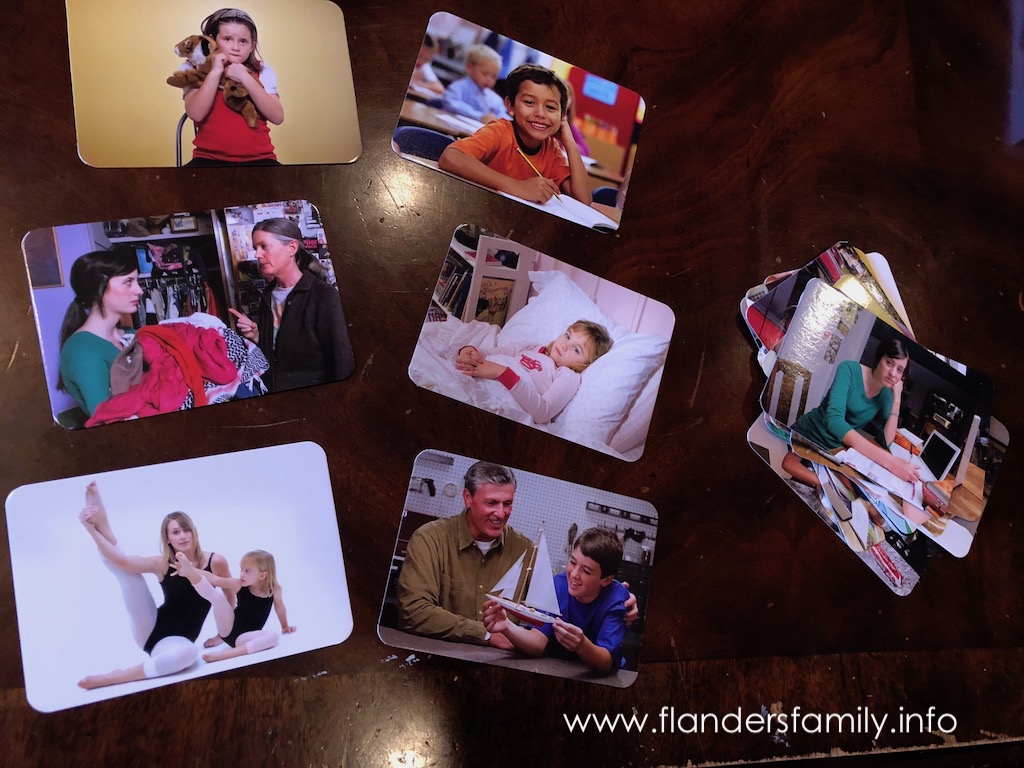 The scene cards also provide a useful tool for narrating, which is another great way to develop children's language and perceptive skills.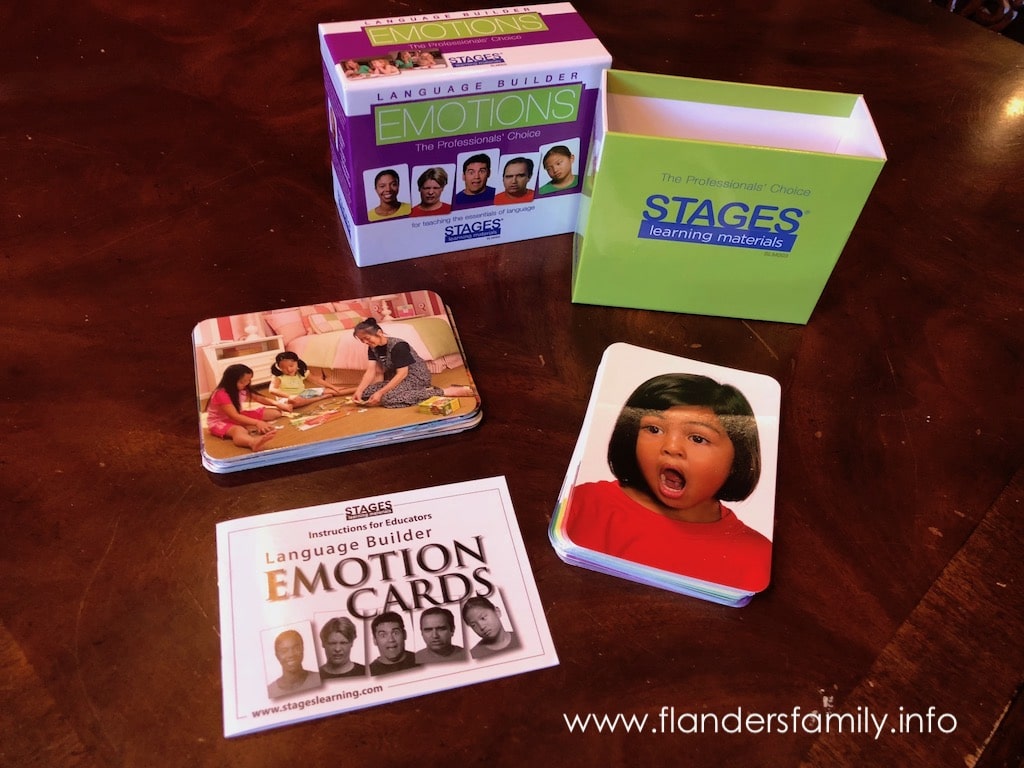 You may purchase Stages Emotions Cards as a stand-alone product, but it is also part of Timberdoodle's PreK Curriculum Kit.