When we first started our homeschooling journey over a quarter-century ago, one of the staples of our school day was doing critical thinking exercises. I eventually built a huge library of books by Critical Thinking Press, but the title we started out with way back when was the very first book in their Building Thinking Skills series.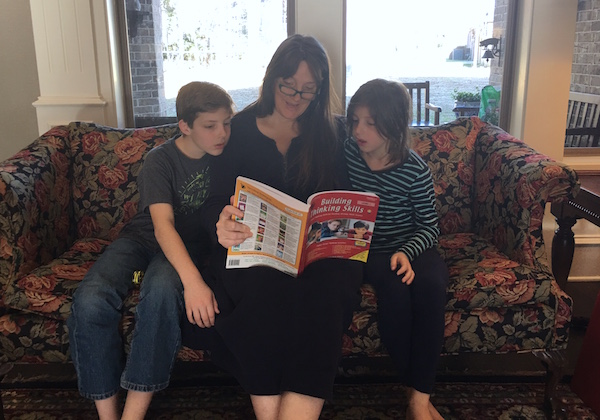 After a major move six years ago, our Thinking Skills books got squirreled away in a remote closet and forgotten, so my youngest kids have not benefited from them to the extent their older siblings did.
Fortunately, those critical thinking books resurfaced when we changed houses again a few months ago (plus the folks at Timberdoodle sent me some new copies in exchange for this review), so we are back on track now, and those younger kids are eating it up.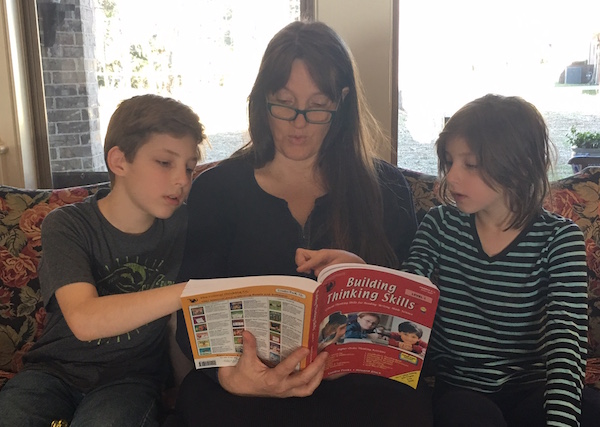 The workbooks are designed to be consumable, but I've always preferred to sit with a child on either side of me and work through the exercises together — at least for the beginning books. They think through each problem and take turns pointing to the correct answer.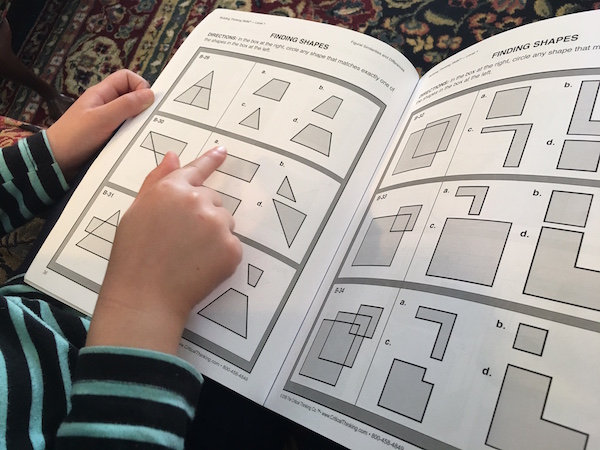 Thus, I'm still using many of the same books with #11 and #12 that I used with #1 and #2. Our original set looks like this, none the worse for wear: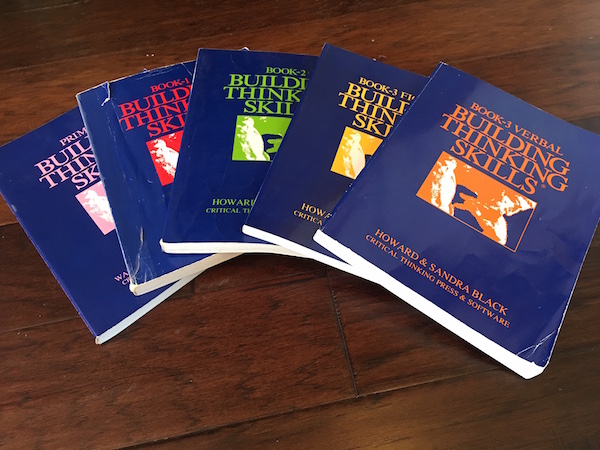 But the Building Thinking Skills series has undergone several updates and revisions over the years, so that now the books look like this: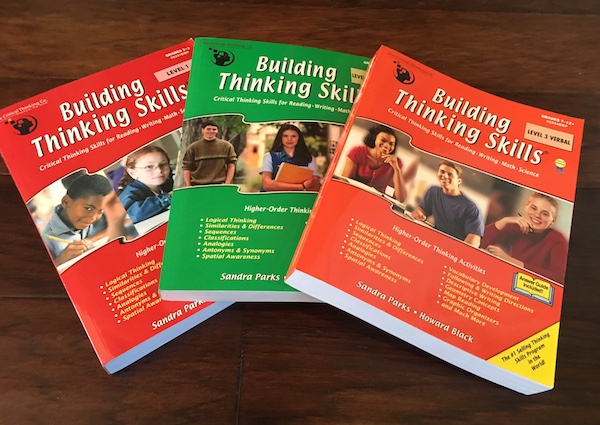 The basic concepts are the same, but the new version includes more exercises, an expanded scope and sequence, plus — drumroll, please — an answer key in the back of every book! That was conspicuously missing from the earlier editions, which means that if a problem stumped Mom, too, we were all out of luck. Ha!
The books use both figural and verbal problems to develop four important analytical skills: recognizing similarities/differences, completing sequences, developing classification skills, and understanding analogies.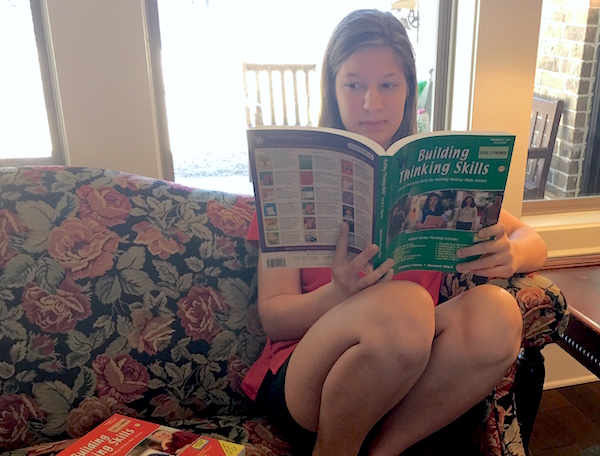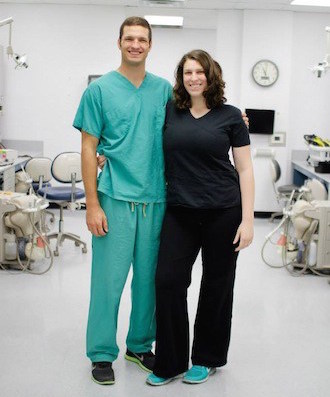 The further you go in the series, the more detailed and complex the exercises become.
I can't help but think all that practice on figural problems helped when it came time for our two dentists to take their DATs! The exercises in the verbal volume of Book 3 are great prep for the SAT, as well.
Visit Timberdoodle to download sample pages from any book in the Building Thinking Skills series. Each book can be purchased separately or as a component of one of their outstanding curriculum kits: