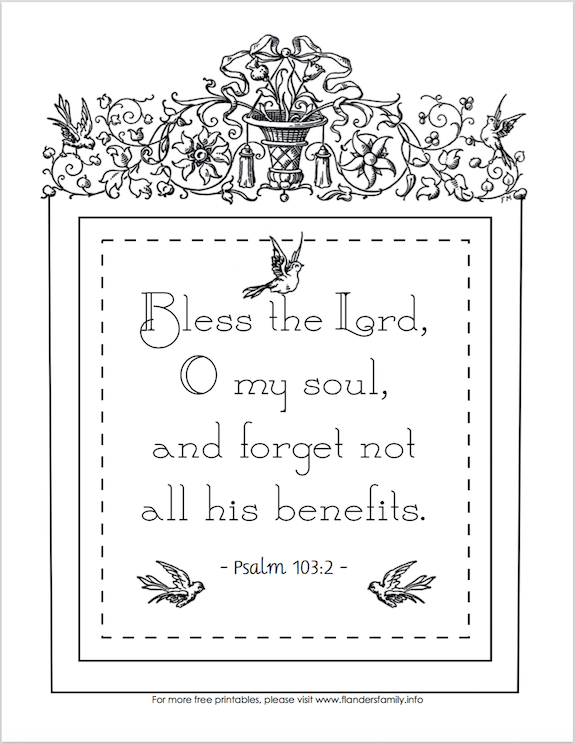 Can you believe Thanksgiving is just a few days away? Yet having a heart of gratitude is something we should cultivate all year long. We need to count our blessings — which are many — not only on the fourth Thursday of November, but every day of our lives, morning and evening!
This week's coloring page serves as a reminder to do exactly that. It's from Psalm 103:4, "Bless the Lord, O my soul, and forget not all his benefits."
Our family is still in the process of moving all our earthly belongings from one house to another, which explains why my posts have been so few and far between. But we are grateful to have gotten as much accomplished as we have thus far and are determined to finish the task THIS WEEK!
Settled into our new home by the time the family shows up for dinner this Thursday? That will be something to be EXTRA-thankful for. 🙂
Here's hoping you have a wonderful week, too!