Starting back to school this week? Here are a couple of titles that mark and celebrate this season in unforgettable ways. Whether you read them as a family aloud or individually and discuss, you will be blessed and inspired by these heartwarming stories. Don't miss them.
WONDER by R.J. Palacio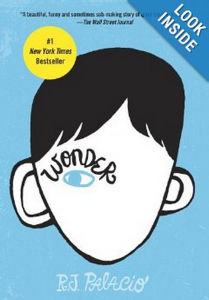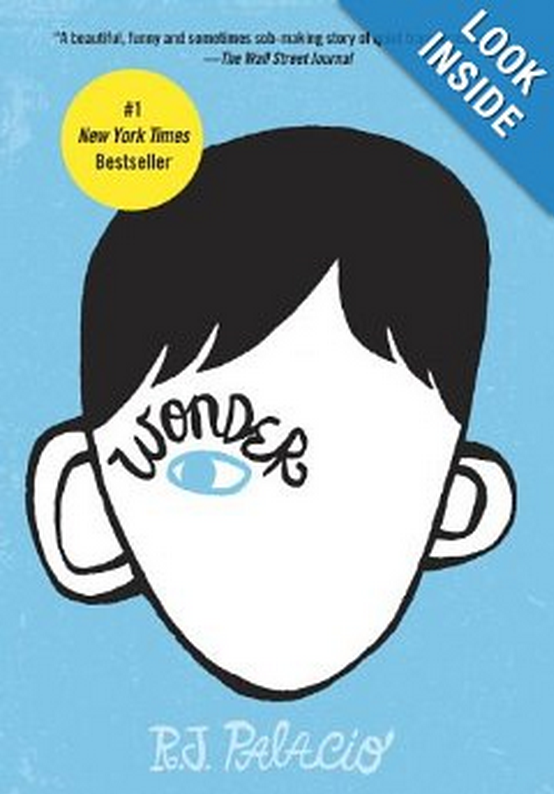 Our family just finished the book Wonder
, and it was every bit as WONDERful as one would expect a book by that title to be.
August Pullman was born with a severe facial deformity. He's been homeschooled all his life, until this year, when he enters mainstream school as a fifth grader. This book chronicles the year as it unfolds. It shares both the good and the bad, moments of tender compassion and instances of callous cruelty, told from a variety of perspectives. We hear from Auggie himself, a few of his friends, his sister Via, and Via's boyfriend.
Our family laughed and cried and truly connected with the characters. So much so, in fact, that if Palacio were to follow Auggie's story through high school, Harry Potter style, we would totally buy the whole set. Otherwise, we'll just have to read this one again and again.
SCHOOLED by Gordon Korman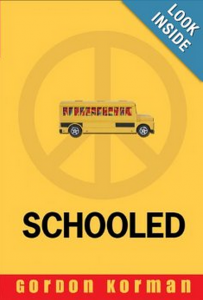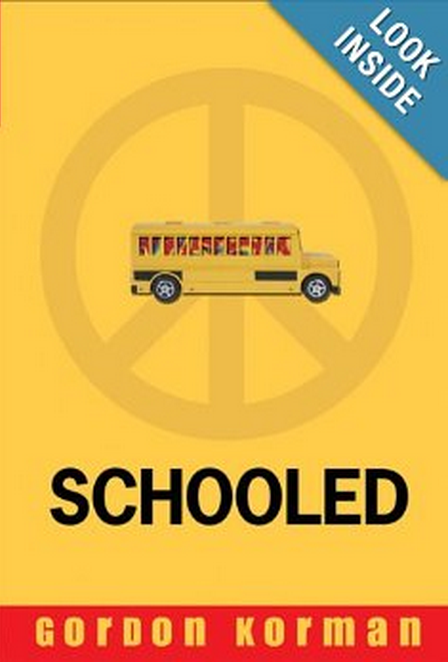 We read Gordon Korman's Schooled
about the time we started back to school last fall, but we're getting ready to read it again.
For the past 14 years, Capricorn Anderson has lived on an isolated farm alone with his hippie, homeschooling grandmother. When she is hospitalized after an injury, Cap starts middle school on a public school campus. There he seems painfully out-of-place and off-pace with modern youth culture. Yet despite all the rudeness and ridicule he encounters, he manages to retain his values and his positive outlook, and eventually earns the sincere respect of his classmates. A fun read, this book is a family favorite.
---
As you might guess, one reason these books appeal to us is that the main characters were homeschooled. Sooner or later, each of our children will be transitioning out of home and into the wide wide world. And as they do, we want them to change that world for the better, to contribute to society in meaningful ways, and to positively influence the people who cross their paths. August Pullman and Capricorn Anderson achieved all those goals beautifully. Their stories are inspirational.
---