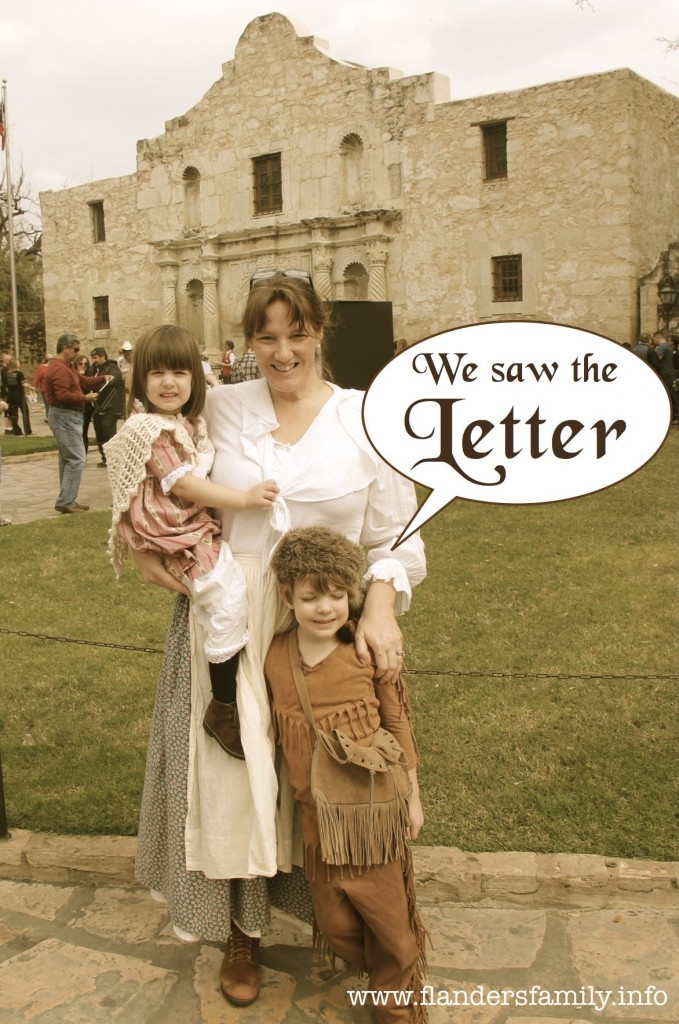 William Travis's iconic "Victory or Death" letter is back at the Alamo for the first time since it was penned 177 years ago. We happened to be in San Antonio last weekend visiting two of our adult children who are attending dental school there, and went to view the letter on the actual anniversary of the date it was written.
This was perfect timing, as we are in the big middle of a Texas History study right now in our homeschool and had just finished reading Susanna of the Alamo
last week (hence, our costumes).
The letter will only be on display through March 7, so all you history buffs won't want to miss this once-in-a-lifetime opportunity.