Our children share bedrooms, with two to four siblings occupying a single room. This does more than economize space. It also teaches valuable life skills about getting along with others and working together toward a common goal….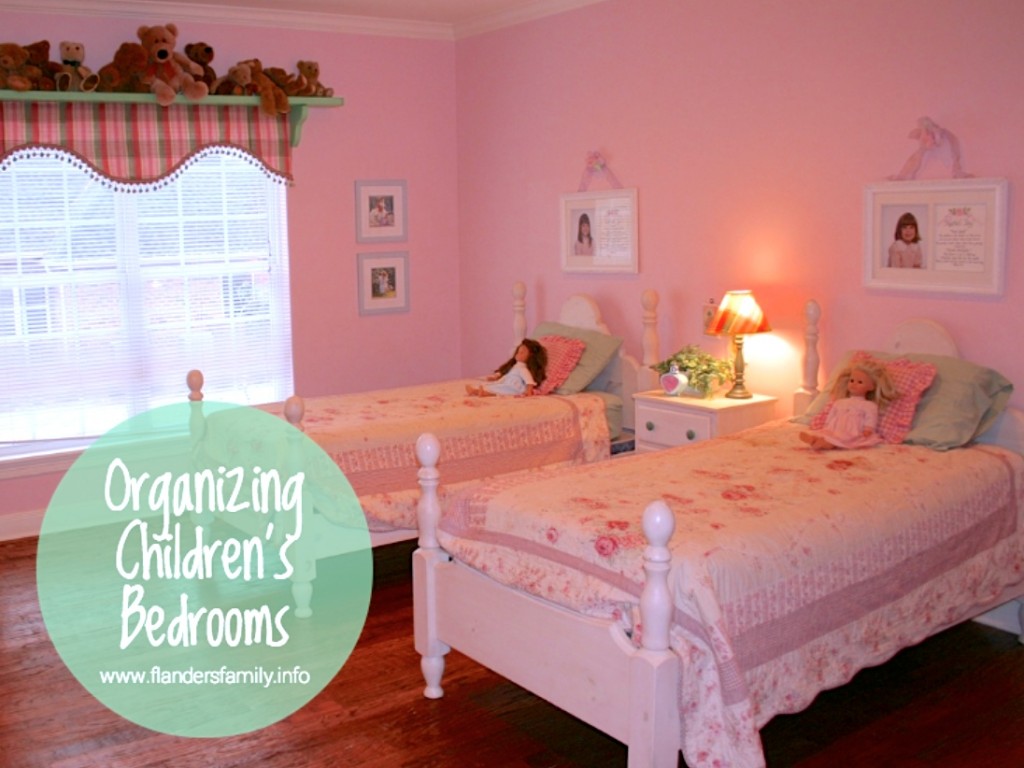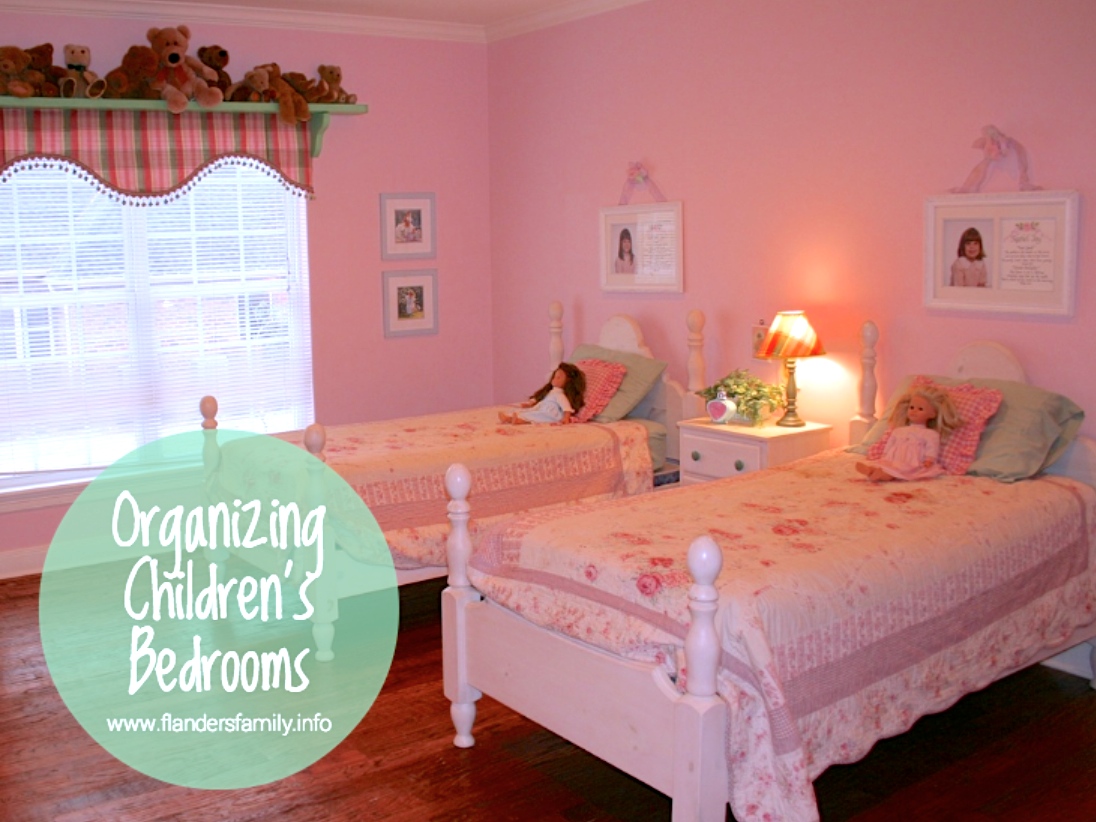 One such goal is passing "Room Check." Our handy little
inspection forms
spell out clearly what is expected when Mom says, "Clean your room." It defines an acceptable standard (rooms don't have to be "perfect"), and it helps our neat-niks to peacefully co-exist with our pack-rats.
More Ideas for Keeping Bedrooms Tidy:
Our younger children use only a fitted sheet with a colorful quilt or comforter (no other top sheet or blankets). This makes it so much easier for little ones to make their beds themselves.
We use bedrooms primarily for sleep or quiet study, not for play. Our kids don't keep a lot of toys in their bedrooms – just a doll or two for the little girls and a couple stuffed animals for the little boys. This goes a long way toward eliminating bedroom clutter and frees up limited closet space for clothes. (For ideas on organizing the rest of their playthings, see Toys).
Speaking of clothes, we only hang clothes in their closets that fit properly and are in-season. This is a huge help when closets are small and you're tight on space. We store out-of-season clothes and hand-me-downs in boxes on a high shelf, where they can be switched out quickly once the weather changes or a child hits a growth-spurt.
We try to make sure laundry hampers are conveniently placed and easily accessible by keeping them in the children's bathroom or closet. Consider attaching a hook to the closet door, where your child can hang pajamas during the daytime, or clothes that are clean-enough-to-wear-again-tomorrow during the night.
Since our kids don't wear shoes in the house, we installed shelves in the garage for their shoes. Most of us have only two or three pair of shoes to keep up with, anyway – a dress pair, a play pair, and sandals – and the shelves keep them organized and easy to find. Socks are kept in a small cabinet just inside the backdoor, one shallow drawer per child.
Most homes being built these days are clearly designed to accommodate only one child per bedroom. Squeezing three or four little ones into such small spaces can feel a bit cramped. If bunk beds make you nervous (they do us), then try using a trundle. You can build a box yourself, just a few inches smaller than the bed it will slide it under, then trim a slab of 4" foam to fit inside for the mattress. These make great beds for toddlers and are much safer and easier to keep tidy than top bunks.
So those are the tips and tricks we use to keep our kids rooms from looking like a disaster zone. What helpful advice would you add to the list?