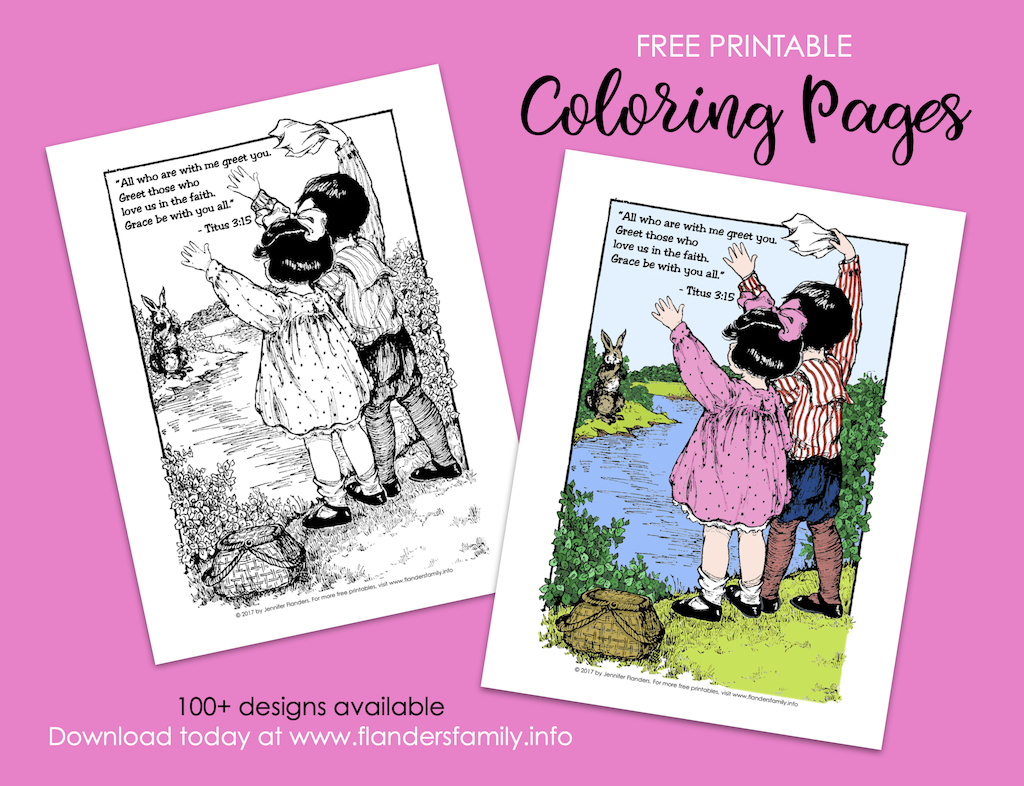 Today I'm sharing this pretty Grace and Greetings Coloring Page. It features Titus 3:15, "All who are with me greet you.
Greet those who love us in the faith. Grace be with you all."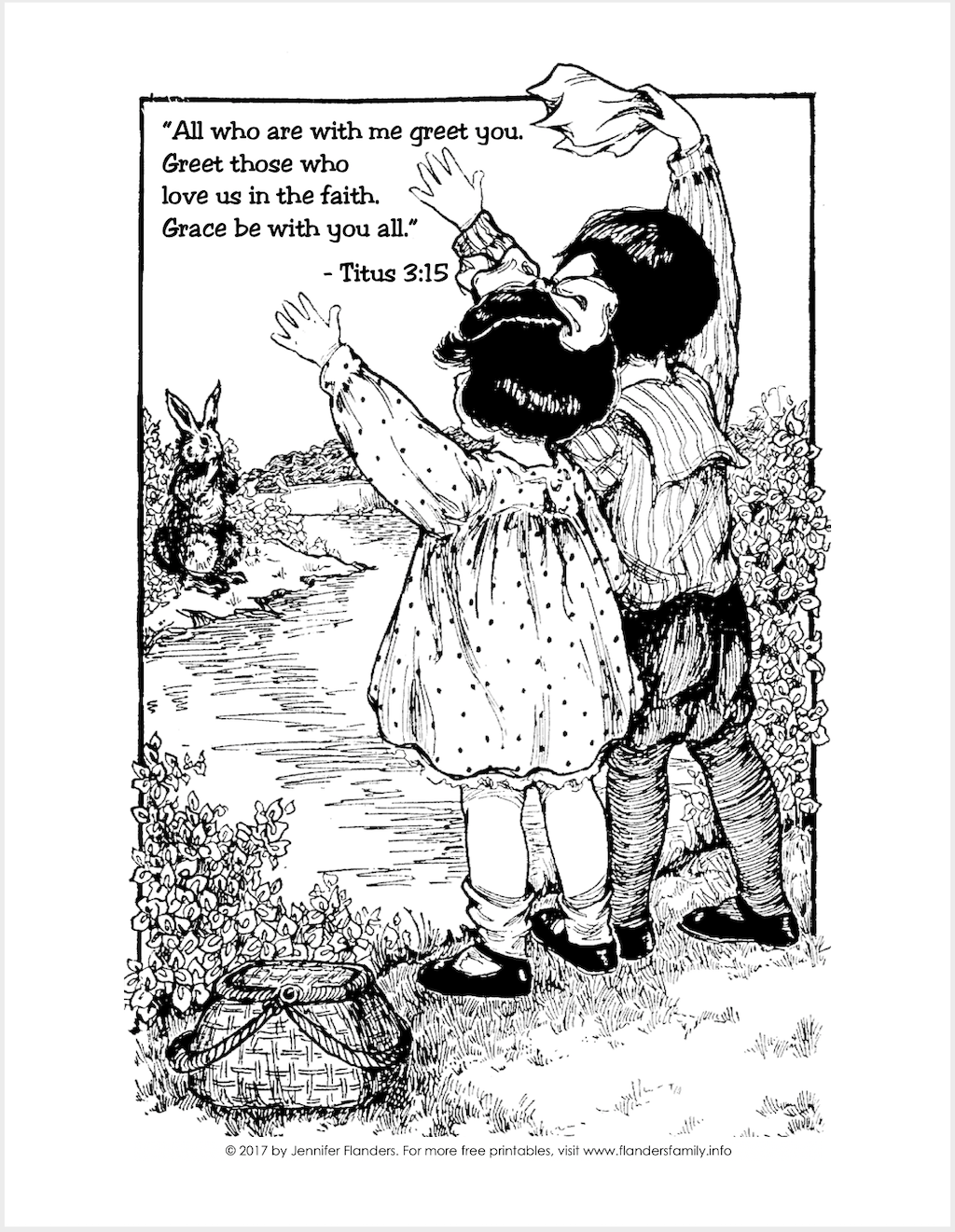 Paul sent greetings to loved ones by letter, because they lived too far away for him to see often in person.
I understand how much he must have missed them. An ocean has separated us from one of our sons for more than four years now. He and his family spent three years stationed in Germany, and are now living in Hawaii, where he serves as an army dentist.
Most of our family members have never been to Hawaii before, but we're heading his way very soon. Assuming our COVID tests come back negative and Southwest doesn't cancel our flights, we'll get to spend a full week loving on our kids and grandkids in person.
Follow along on Instagram to see pictures of our trip along the way!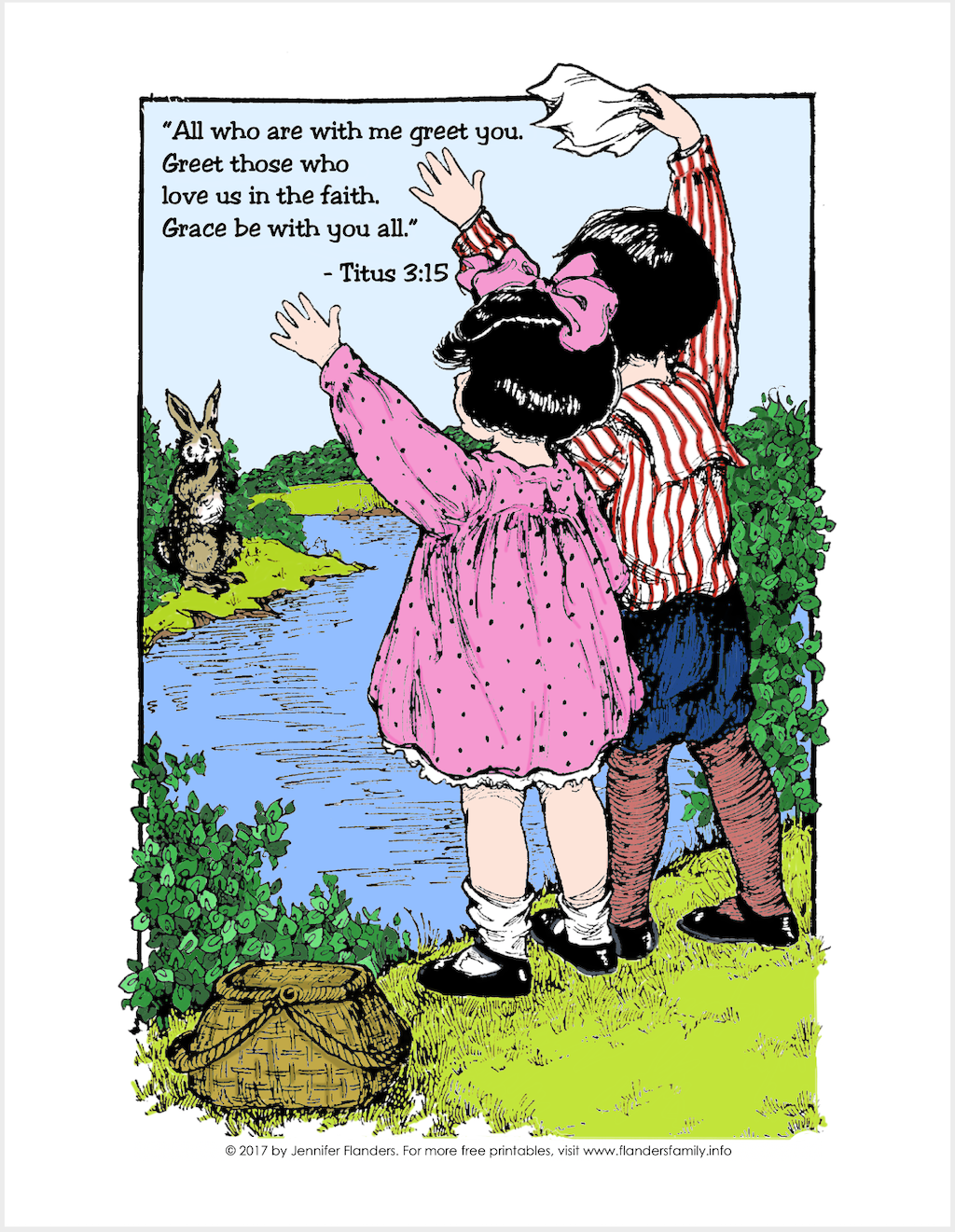 More to Color
I hope you enjoy this week's coloring page. If you like to color, then come back again next Sunday for a new one. To download any of the pages I've published in the past, simply follow this link: Free Christian Coloring Pages.
If you'd prefer a bound collection, check out my Color the Word series. I designed these richly detailed, Scripture-based coloring books with grown-ups in mind. But they can be enjoyed by all ages. They're even available in Spanish!

For those who enjoy journaling as well as coloring, my devotional journals offer the best of both worlds. Now with twelve titles to choose from.

PLEASE NOTE: This post contains affiliate links. If you make a purchase through any of those links, we may receive a small referral fee, at no extra cost to you. Such fees help defray the cost of running this website. This, in turn, allows us to continue offering our readers a wealth of FREE printable resources. So thank you for your support!