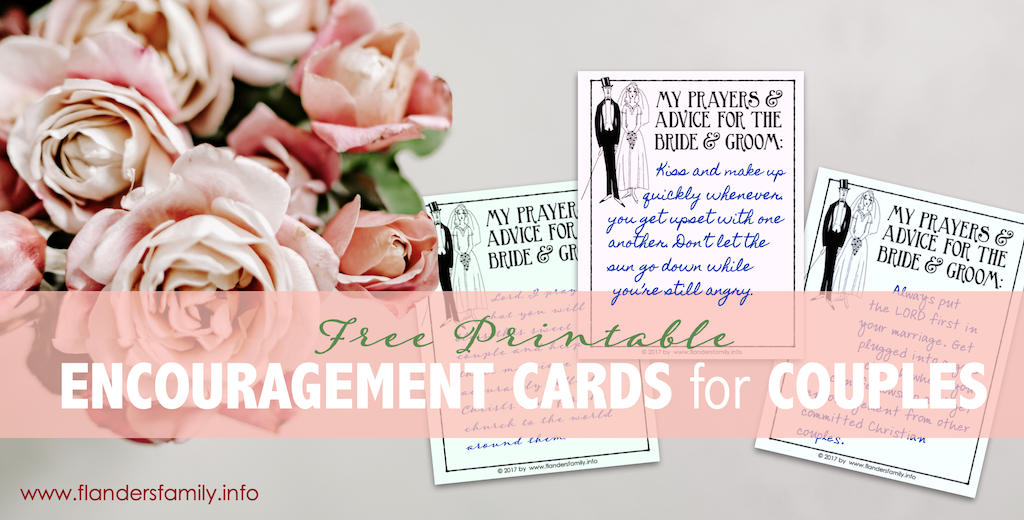 Today I'm sharing some marriage encouragement cards that I often use at wedding showers. These quarter-sheets are the perfect size for guests to write on. I keep a stack handy with a bunch of pens in my entryway and ask everyone to jot down a few words of advice or a short prayer for the happy couple.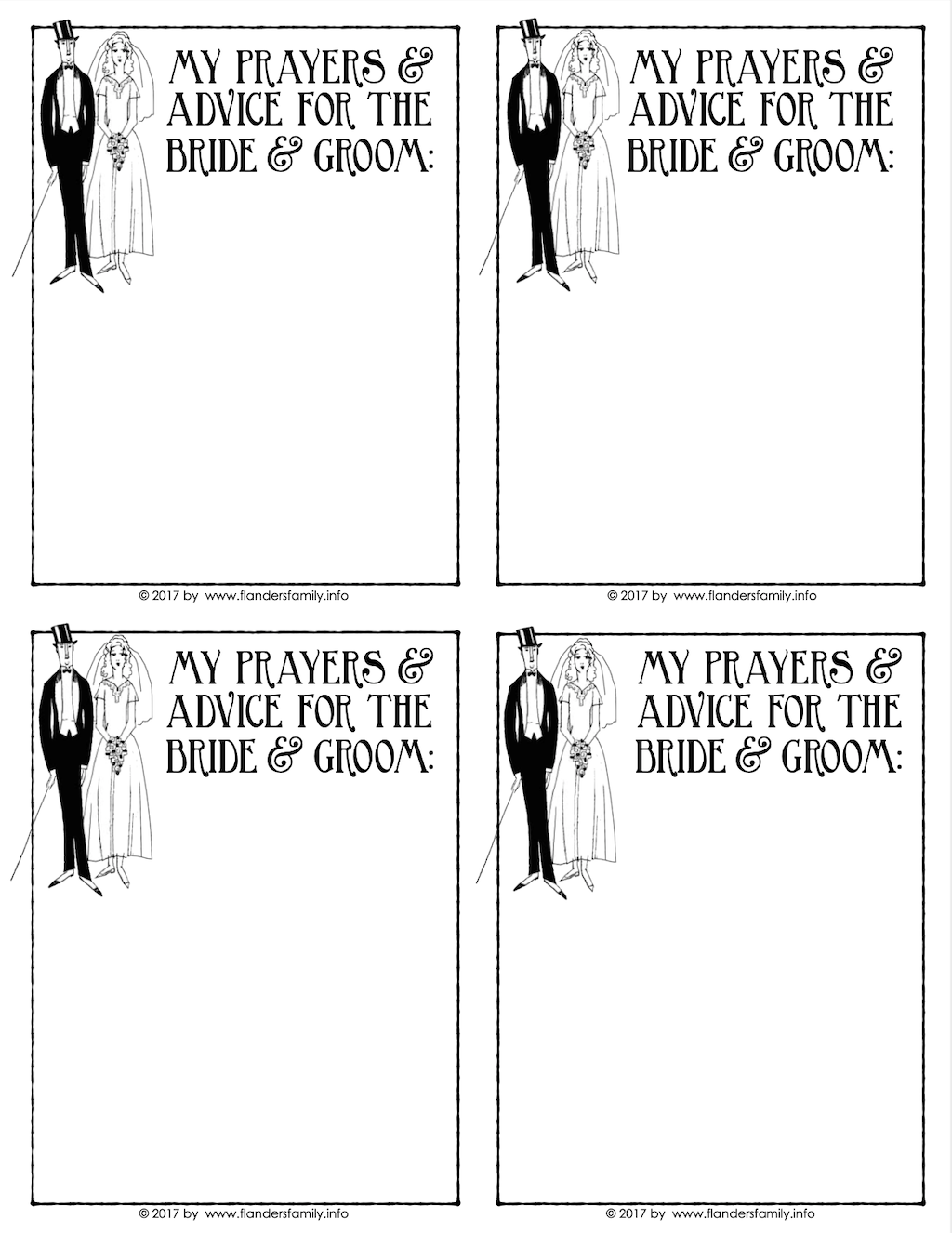 We usually take a few minutes after the lovebirds finish opening the gifts to pray over them and offer words of encouragement. But handwritten advice lasts longer and makes a nice keepsake for the bride and groom. Plus, I've noted that some of the best marriage tips come from gentle, quiet souls whose reluctance to speak in front of a crowd might otherwise might keep them from sharing their words of wisdom.
More Fun Wedding and Shower Printables
Want some time-tested tips for strengthening your own marriage? Then check out our books, 25 Ways to Communicate Respect to Your Husband and 25 Ways to Show Love to Your Wife.