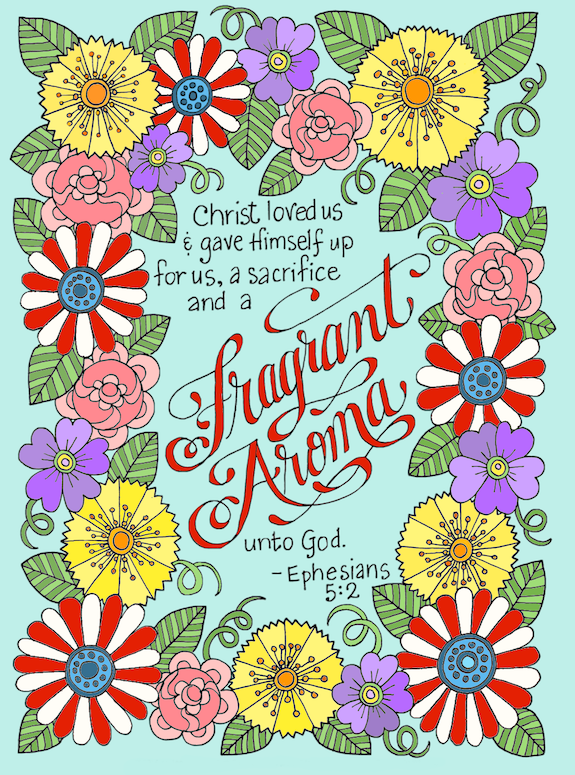 I hope you had the loveliest of Easter celebrations last Sunday. I missed posting a coloring page on Resurrection Day, but wanted to share this one with you today, as it looks back to Jesus's finished work on the cross:
"Christ loved us and gave Himself up for us, a sacrifice and a fragrant aroma unto God." (Ephesians 5:2)
We should never grow weary of reflecting on God's great love for us, that prompted such a sacrifice. I hope you will think on His amazing grace and unfailing love as you color this week's free printable:
This design (hand drawn by yours truly) comes from the first in a line of coloring books I released this spring. They are available through Amazon and Barnes & Noble, but for a limited time, you can buy directly from Prescott Publishing for a 30% discount. (Follow this link for details.)

Need more coloring pages? Look here for more free printables — and tell your artistic friends where to find us!
If you would enjoy journaling as well as coloring, check out my devotional journals for the best of both worlds:

---

Ideas for using these free printable coloring pages: