As any mom who's tried to teach multiple ages at once knows, it's sometimes a challenge to keep the little ones occupied while going over longer, more involved lessons with the older children.
Now that I'm homeschooling grandchildren a couple days a week while trying to simultaneously attend to the education of the last of my own twelve children, I've been searching for activities that will enrich the younger ones' studies beyond the basics, in a way that requires minimal involvement from me.
Here again, Timberdoodle comes to my rescue with fun art kits like this Djeco Sweet Nature Felt Set: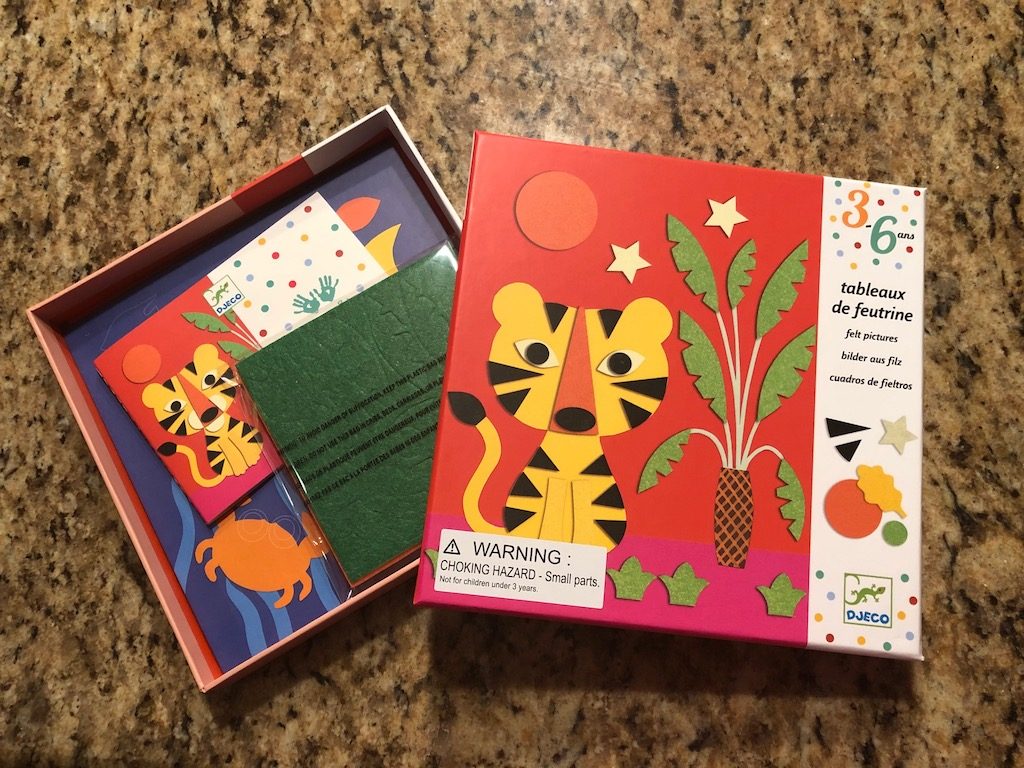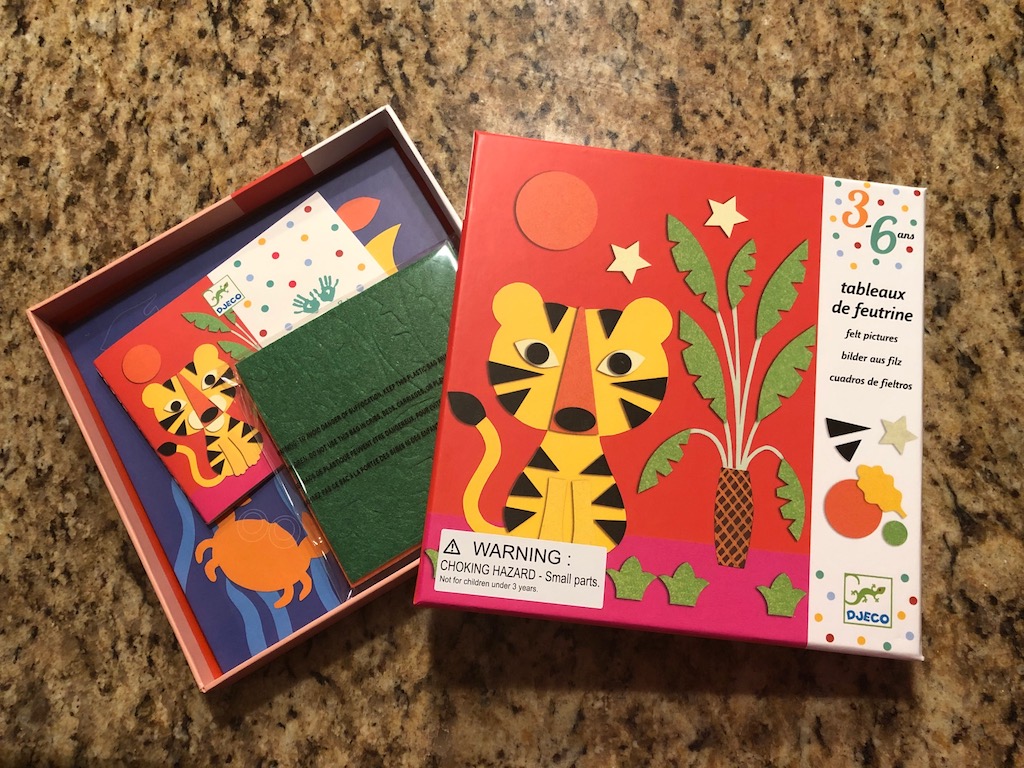 I ordered this set a little before Christmas thinking it would be a good fit for the youngest of my kids and grandkids.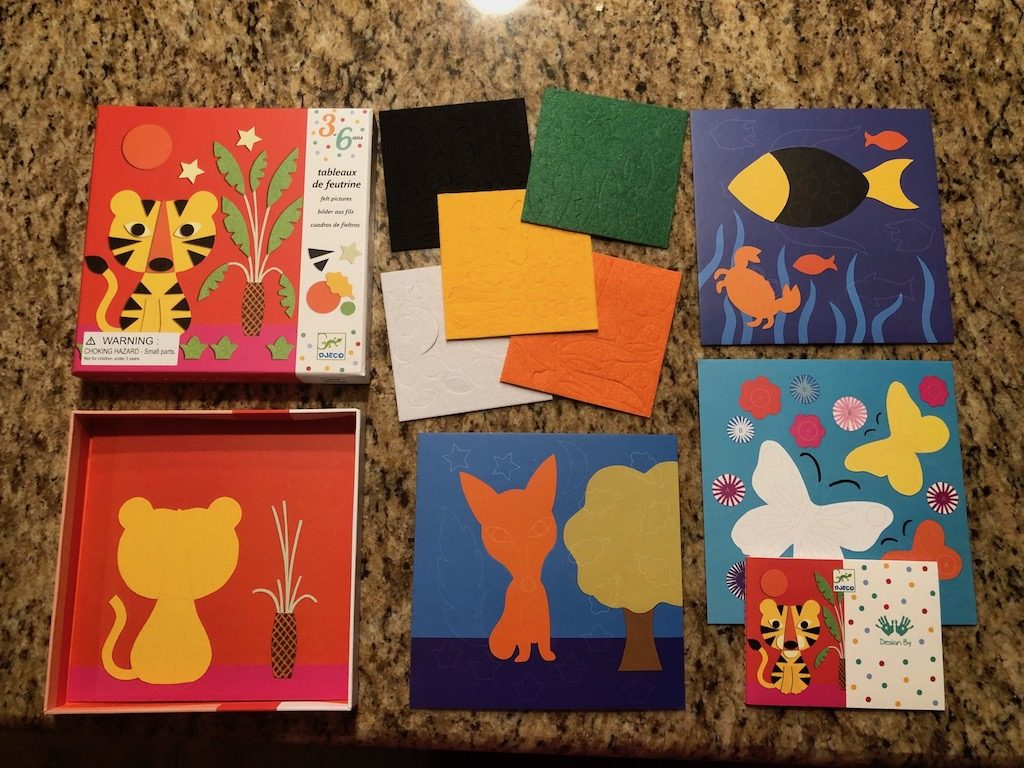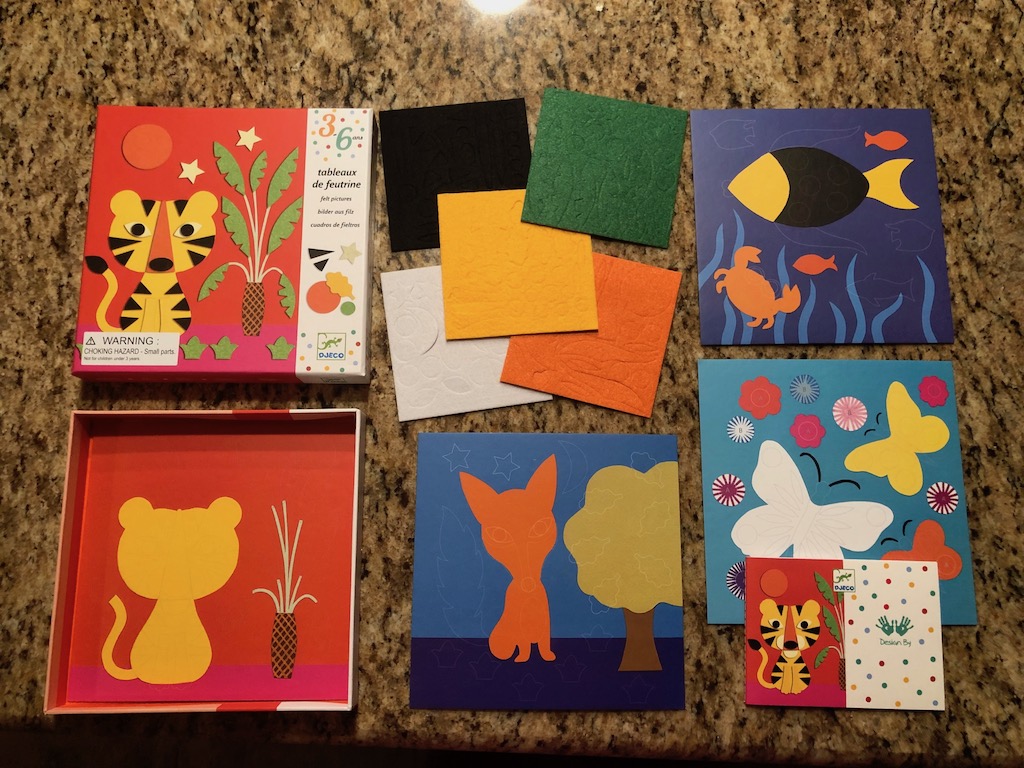 Since the kit comes with four enough materials to complete four projects, each of the four youngest ones did one. It kept the happily and quietly busy for over half an hour — long enough for me to cover a couple of Algebra lessons with my teen.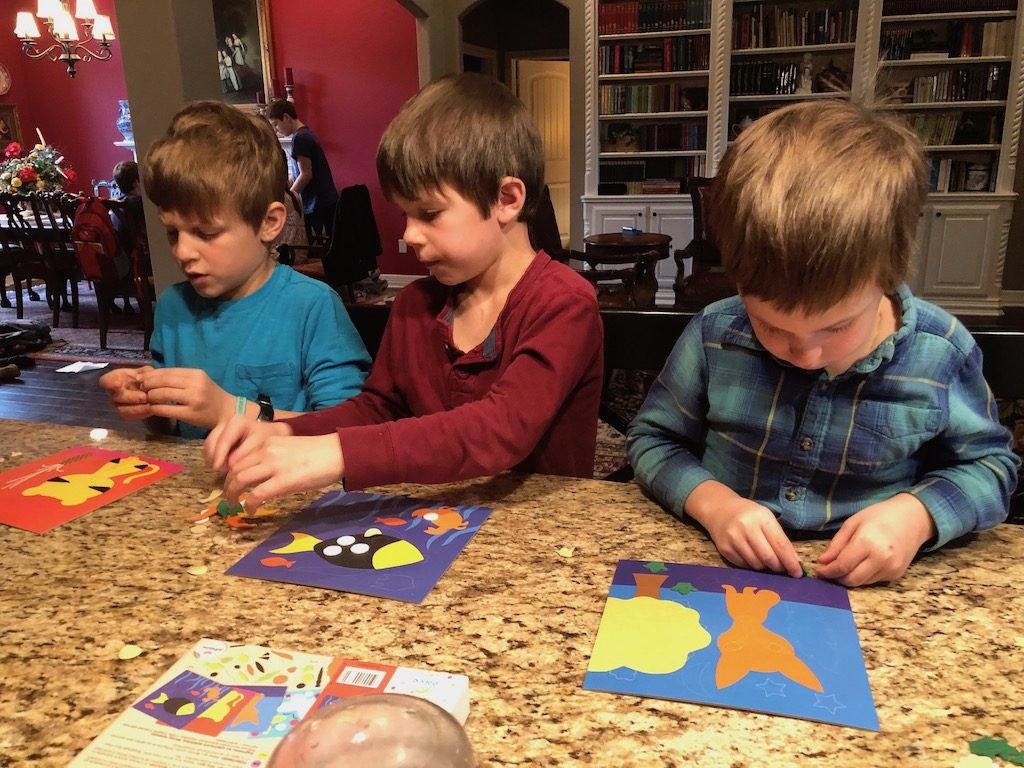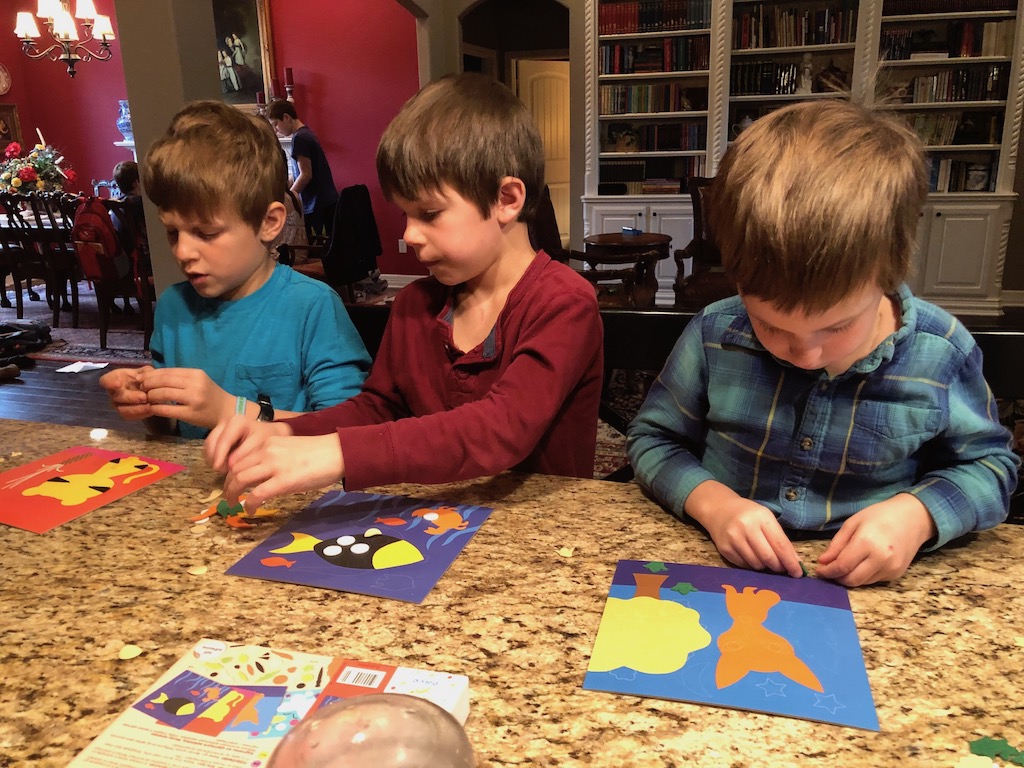 The project is designed for ages 3-6, but our two 8-year-olds enjoyed it as much as their younger siblings/nephews.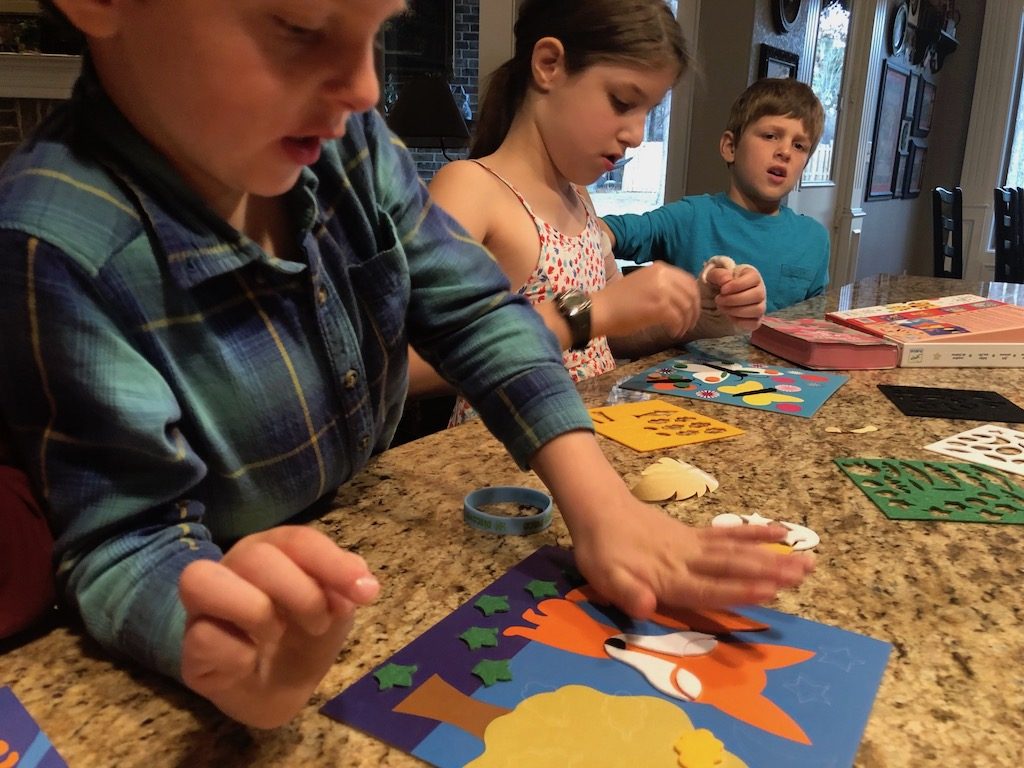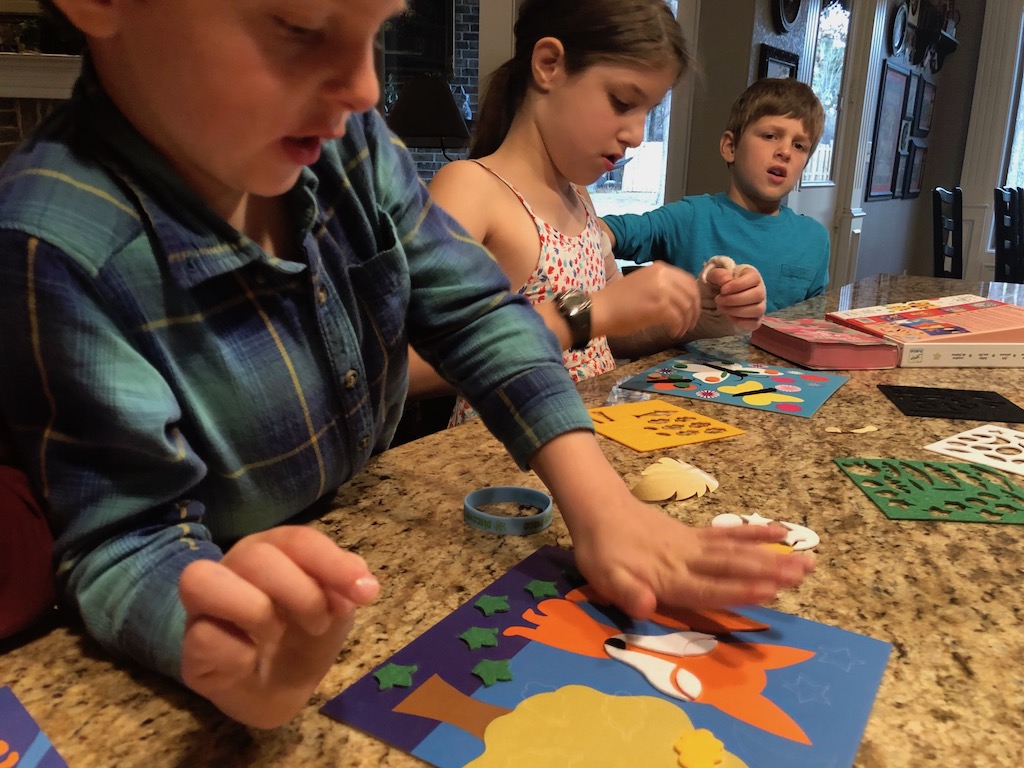 Peeling the paper backing off the self-adhesive felt shapes was great practice for fine motor skills (and an especial challenge for our little Abby, who broke her arm while trying out the new roller blades she got for Christmas 🙁 )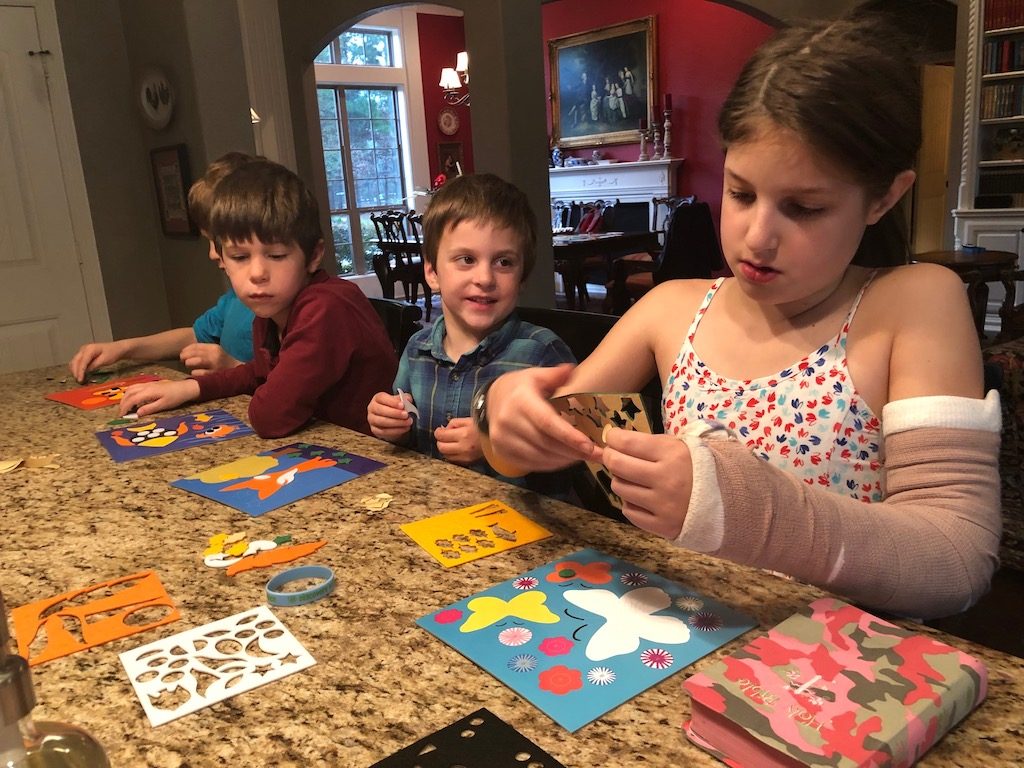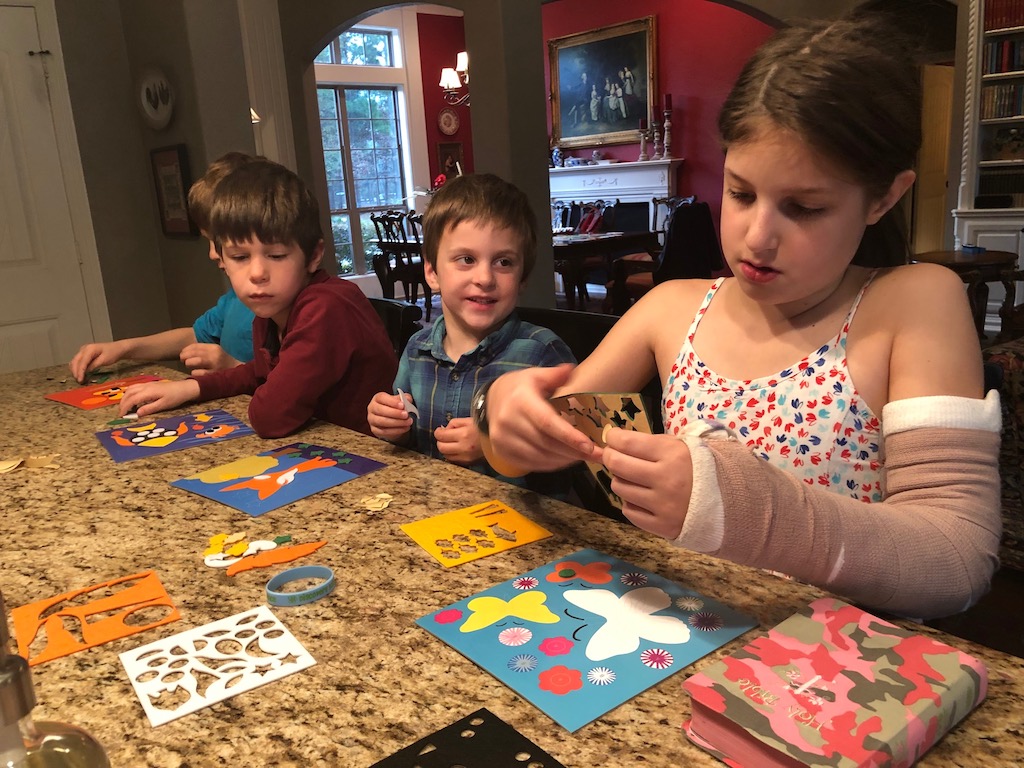 The kit comes with an image-rich instruction booklet that even non-readers can easily follow if they're unsure how to proceed.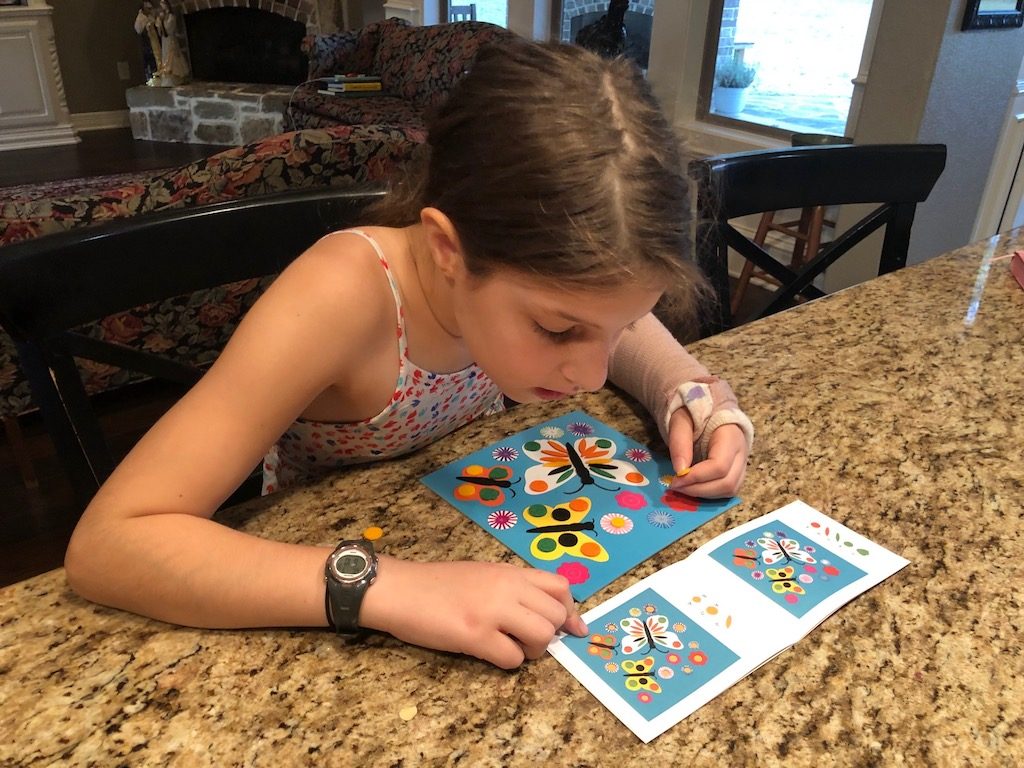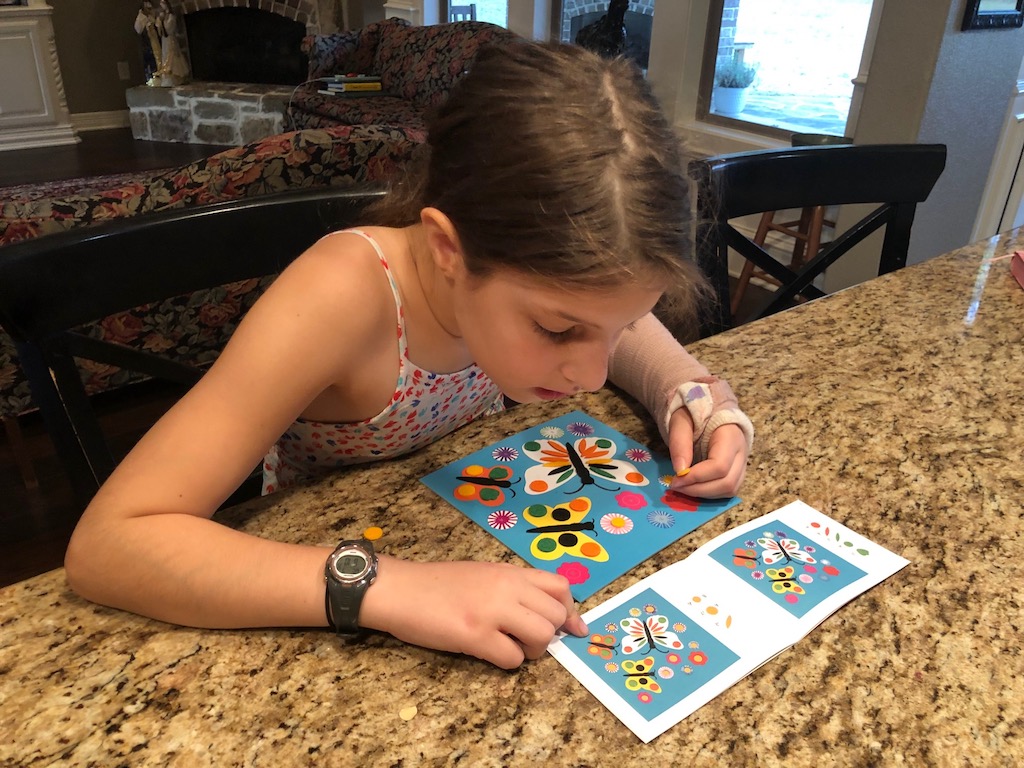 But the concept is easy to grasp, even without the help of the booklet. Just peel the backs off the felt pieces and stick them to the bright tagboard backgrounds.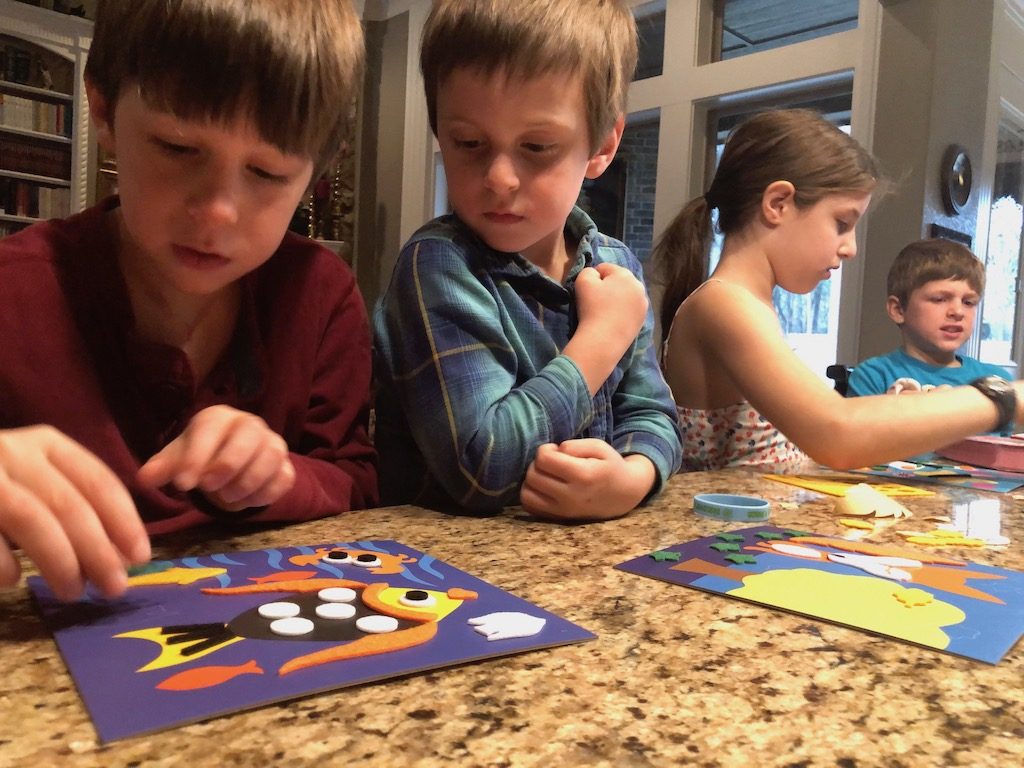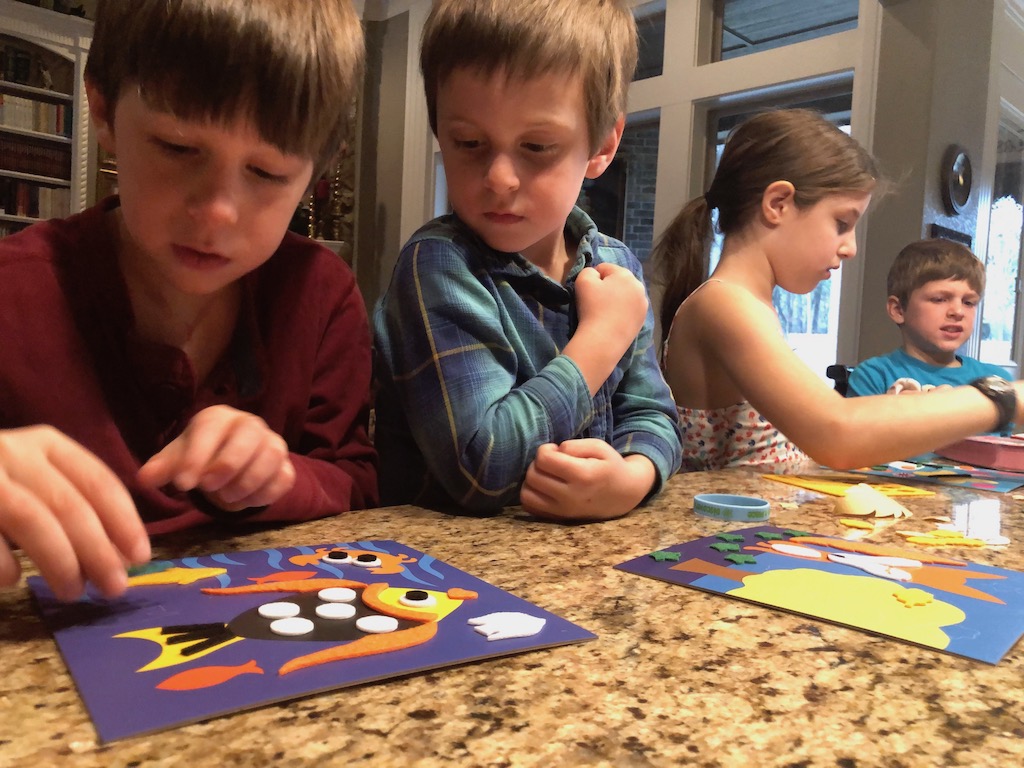 Thin, white lines conveniently outline the spaces where each shape goes, so filling the pictures in properly feels a little like working a puzzle.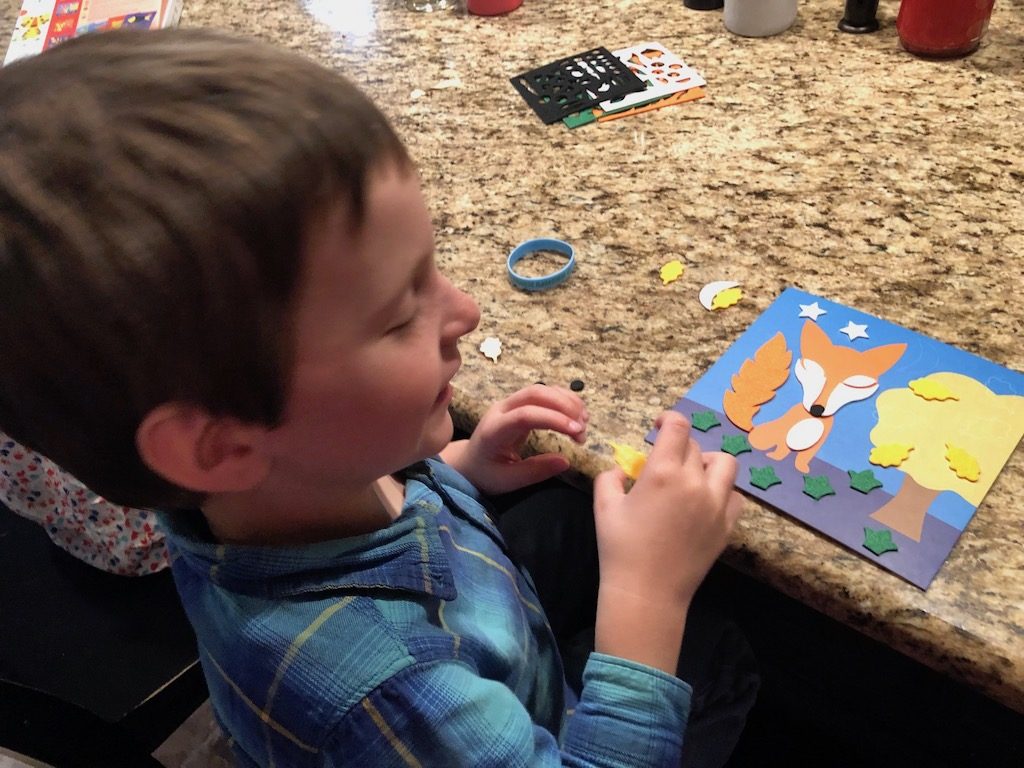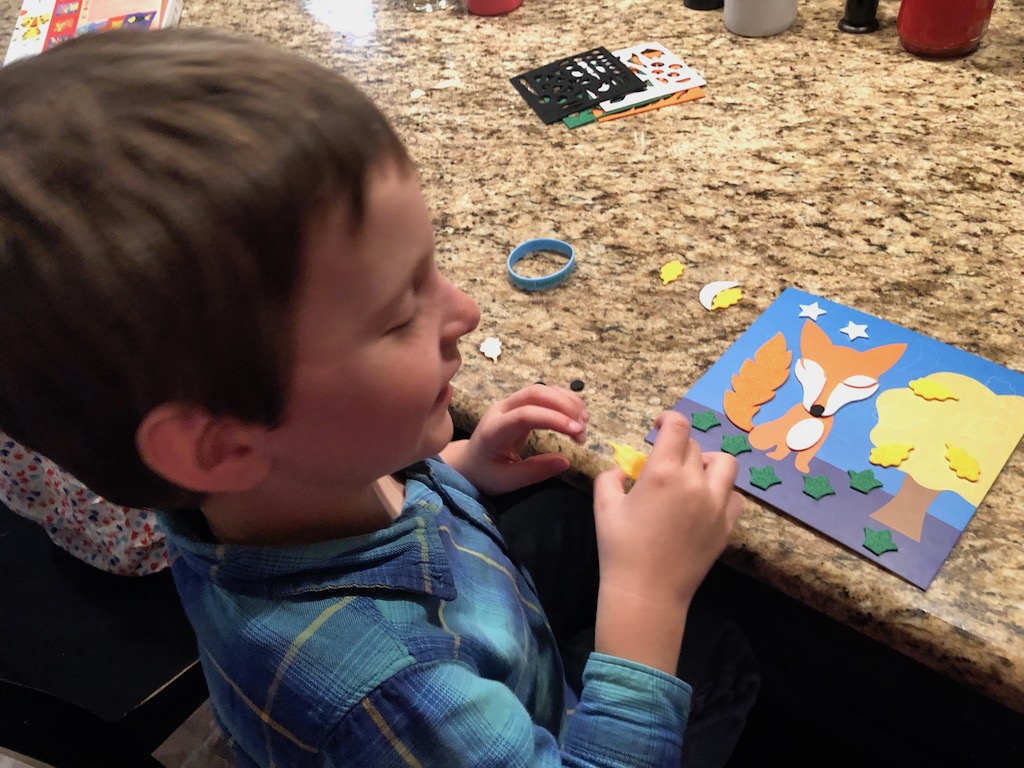 As long as you select the right pieces for the project you're doing (I helped distribute the correct ones at the outset to eliminate potential mistakes or squabbles), it's almost impossible to go wrong. These are cute enough to hang on a wall, don't you think?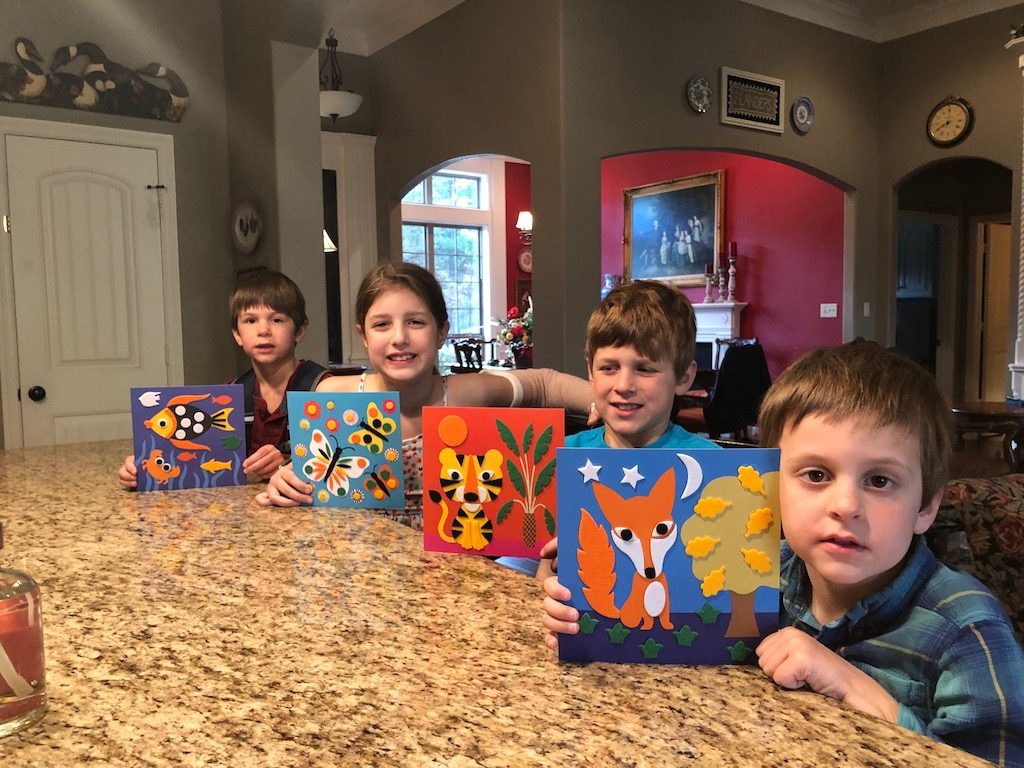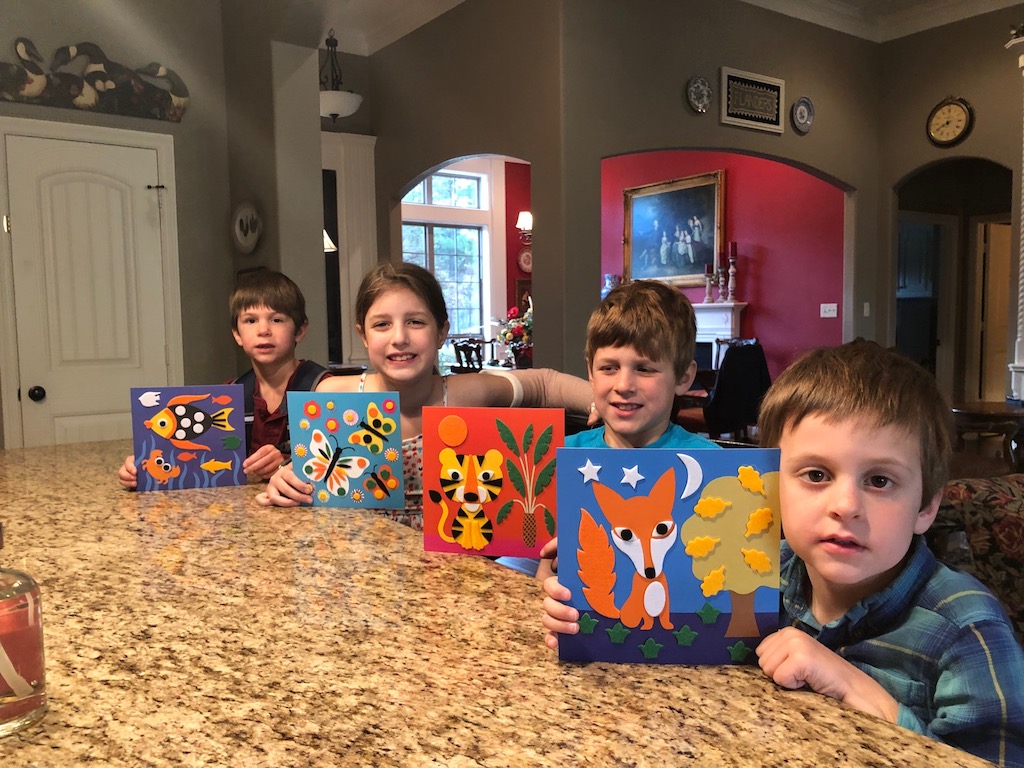 The kids were so proud of their finished projects that they're already planning to enter them in the creative arts competition at our State Fair next fall. The premiums they win might just pay for the kit itself!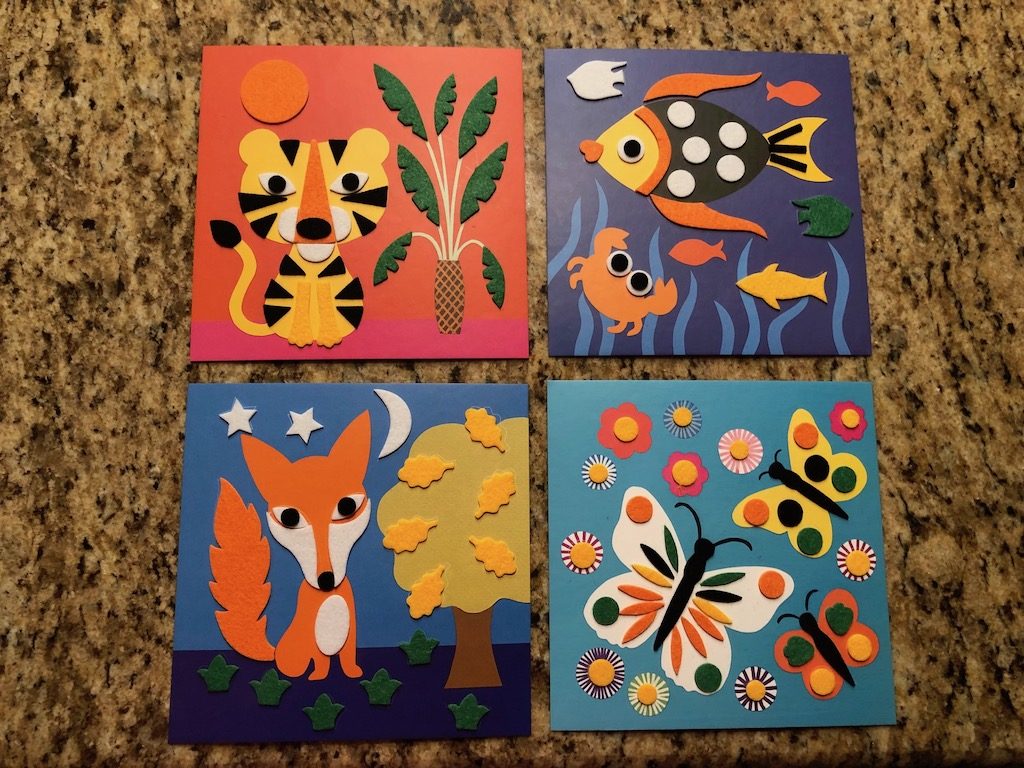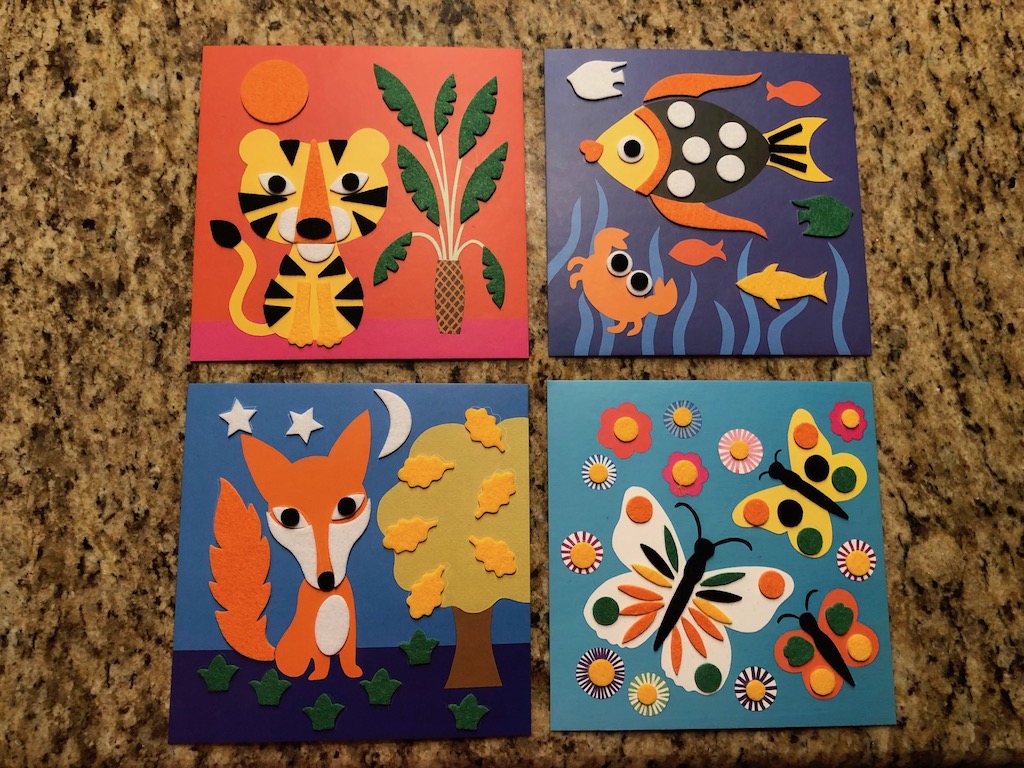 If you're interested in getting a Djeco Sweet Nature Felt Set for the little ones in your life, you'll find it at . It's one of the components in their PreK Curriculum Kit, but can also be purchased as a stand-alone activity.