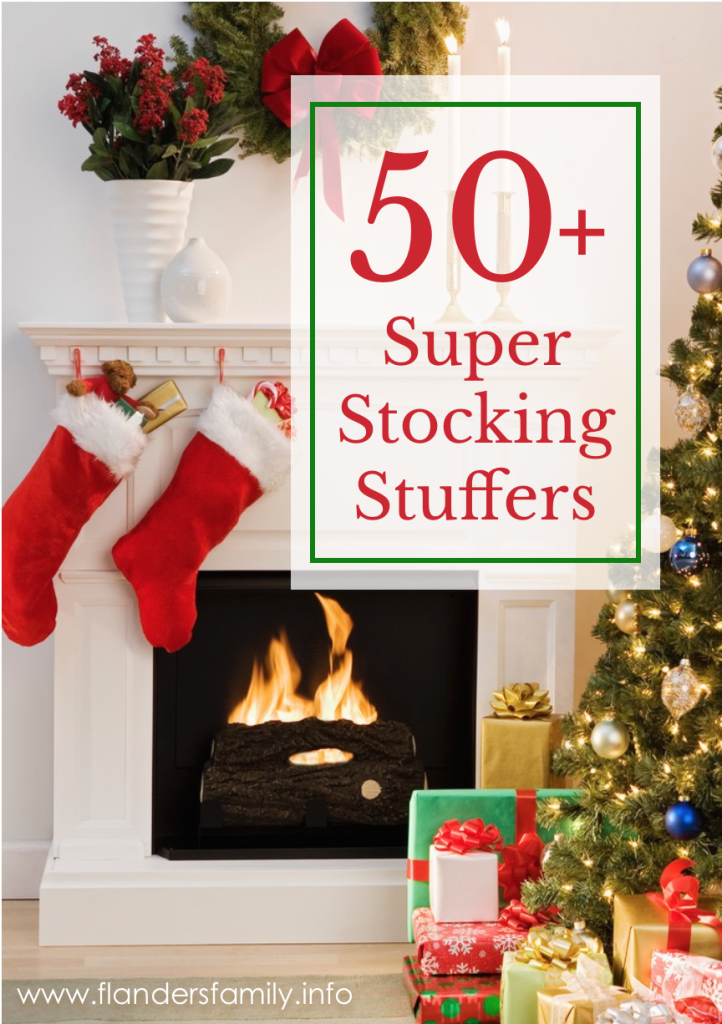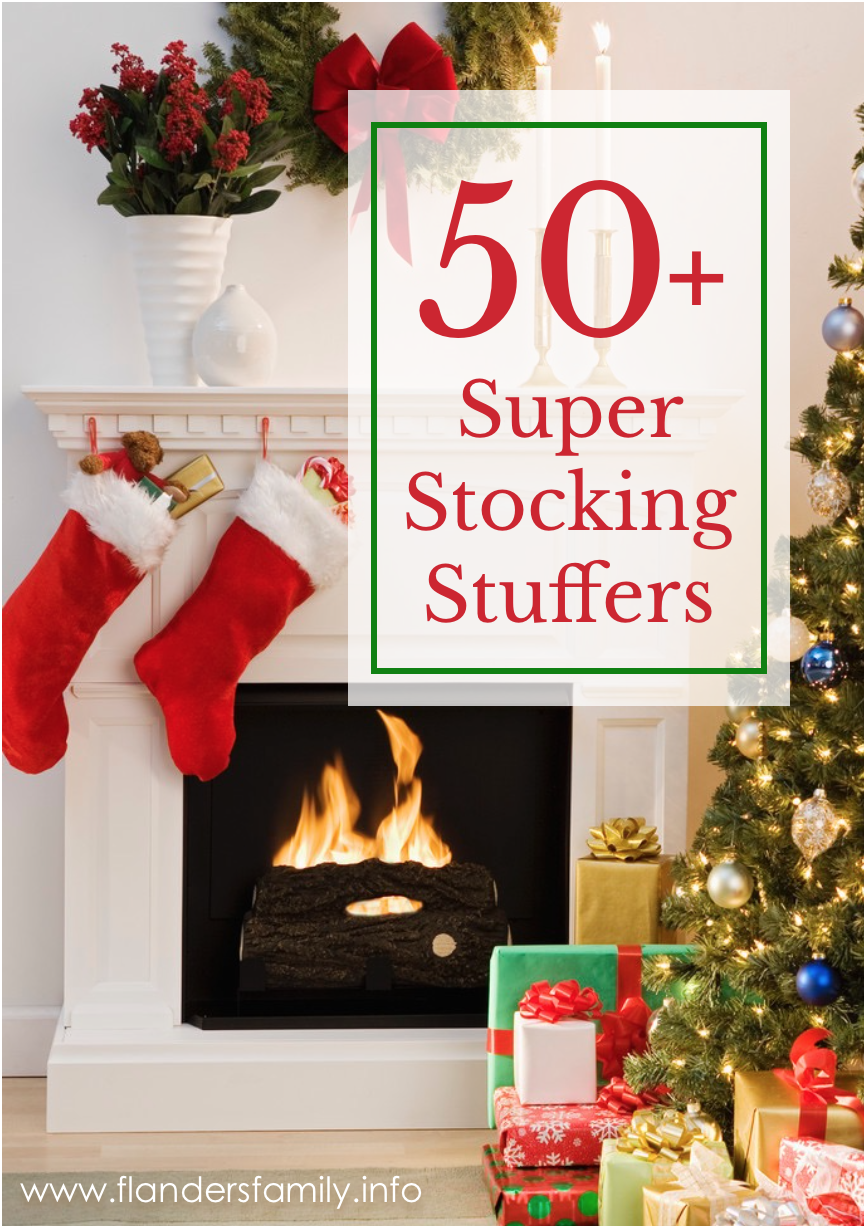 If you were to visit us at Christmas time, you would find a long row of handmade felt stockings hanging from our mantle. We purposefully downplay the gifts around the tree. The kids exchange names to buy individual presents, and I usually wrap a family gift that we can all enjoy, like a new game or a book to read at story time.
But the main event at our house Christmas morning is emptying our stockings. We take turns, youngest to oldest, as the rest of the family watches.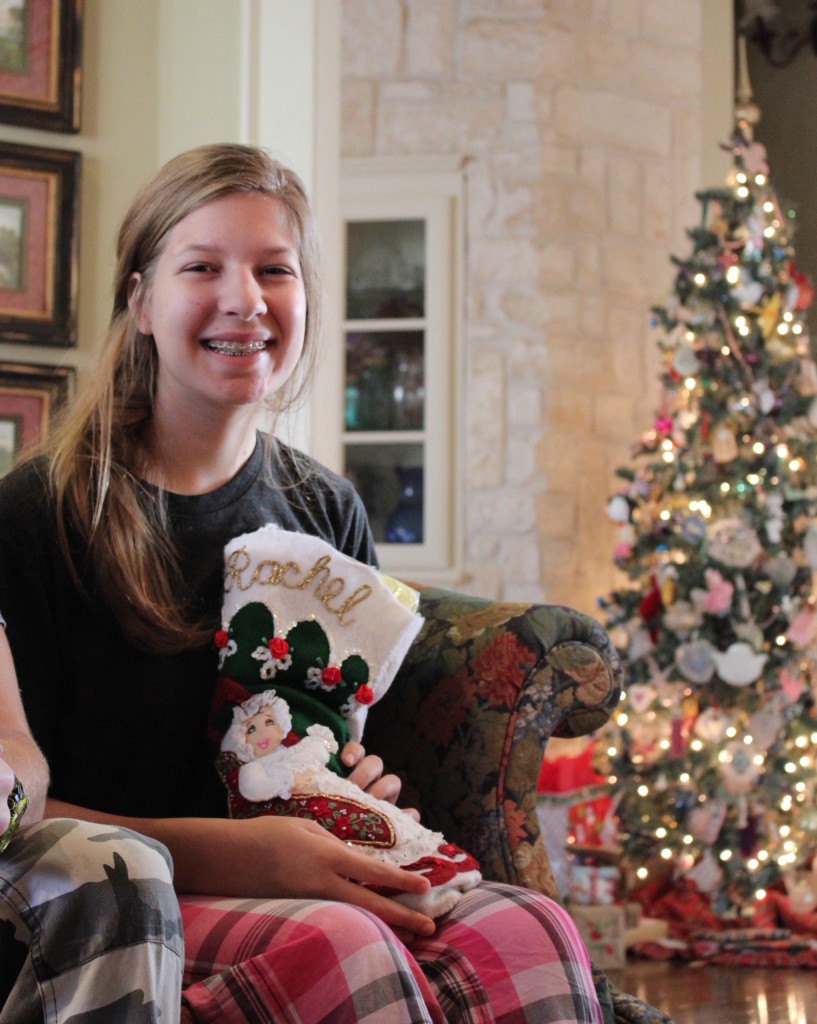 Stocking stuffers vary a lot with age and sex, but here's a list of some of our kids' favorites from Christmases past:
baby rattles
pacifiers
bouncy balls
brightly colored links
Beenie Babies or other small stuffed animals
Matchbox cars
Crayola crayons
coloring books
Barbie dolls
flashcards (for school)
card games
mini Lego figures
new combs
blow-dart guns (with rubber-tipped darts)
hair scrunchies, bows, ribbons, and barrettes
travel soaps, lotions, and shampoo
Band-Aids
deodorant
hairbrushes
nail clippers
nail polish
lip gloss
homemade coupons for special outings or privileges
washable markers
Scotch tape
Disney stickers
candy canes
gummy bears
harmonicas
new socks
new underwear
whole mixed nuts (still in the shell)
personalized return address labels
Smoothie King gift cards
pocket calculator
miniature flashlights
beef jerkey
apples and oranges (great for filling the toe)
new razors
new toothbrushes
breath mints
Starbuck's coupons
personalized stationery or thank-you notes
postage stamps
new pens or pencils
small sewing kit
mini-staplers
colored pencils
granola bars
trail mix
small Sudoku books
Do you hang stockings at your house? What are your children's favorite things to find inside?


To read more posts in our Christmas in July series, follow this link.