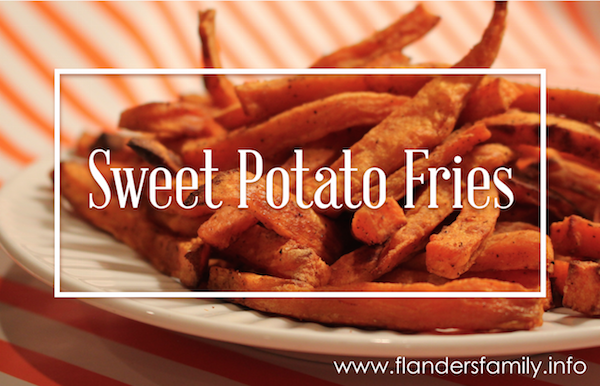 Everybody in our family loves sweet potato fries save the Daddy. So we save this dish for nights he's on call and enjoy it without him.
We used to fry the potatoes with onions, drain them on a paper towel, sprinkle with seasoning, and then eat them while they were still piping hot.
The healthier version below is baked, not fried, and packed with all the vitamins and nutrients so plentiful in sweet potatoes.
Plus, they are absolutely delicious (and not as heavy as the pan fried variety)!
INGREDIENTS:
Olive Oil (for tossing)
5 sweet potatoes, peeled and cut into ¼-inch strips
1 Tbsp. Seasoning Salt (recipe follows)
½ tsp. paprika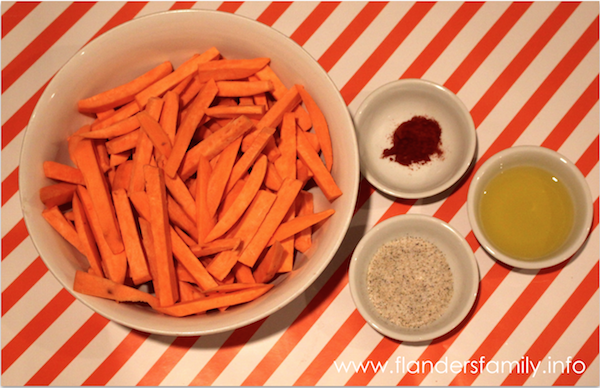 SEASONING SALT:
1-cup salt
¼ cup black pepper
¼ cup garlic powder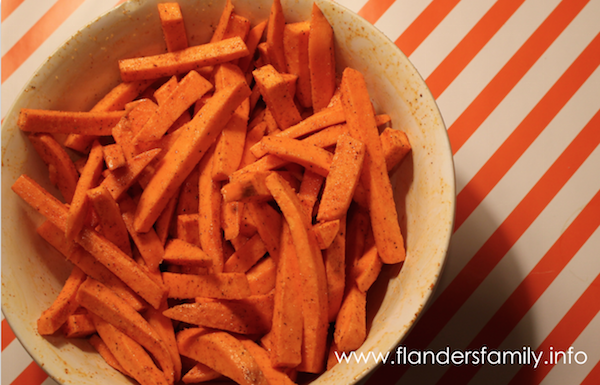 DIRECTIONS:
Preheat oven to 450 degrees F.
Grease cookie sheet. In a large bowl, toss sweet potatoes with just enough oil to coat. Sprinkle with seasoning salt and paprika.
Mix well, then spread sweet potatoes in single layer on prepared baking sheet. For best results, take care not to overcrowd them.
Bake until sweet potatoes are tender and golden brown, turning occasionally, about 20 or 30 minutes. Let cool 5 to 10 minutes before serving.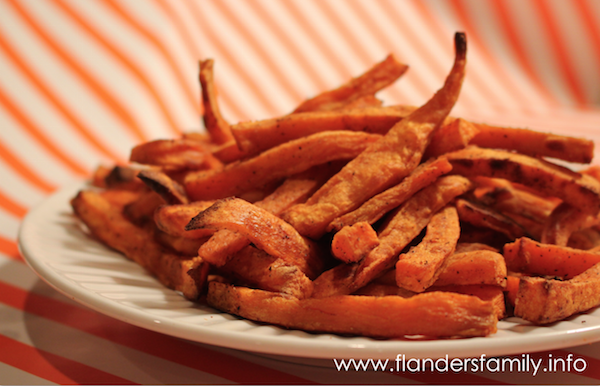 Excess seasoning salt may be stored in an airtight container for up to six months and used again next time — these fries are slightly addictive, so you'll probably be making another batch soon!