One of my summer goals is to clean out this website's inbox. It's full of great questions and suggestions our readers have sent in — some of which have been sitting there for months. I'm determined to address as many as I can before it's time for us to start back to school in August.
First up: A reader by the name of Heather wrote to ask whether I'd ever considered doing a Yearly Fact Sheet for each child, to be filled out on every birthday. She made lots of suggestions as to what kind of information should be included on such a printable, which I then used as inspiration for creating this color template: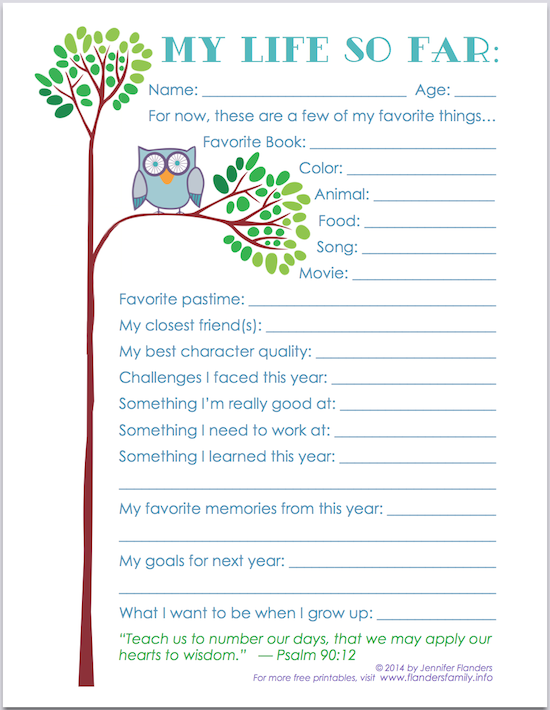 Here's another style in black and white (which, of course, can be printed on colored paper to spruce it up a bit — maybe even a different color for each child or for each year):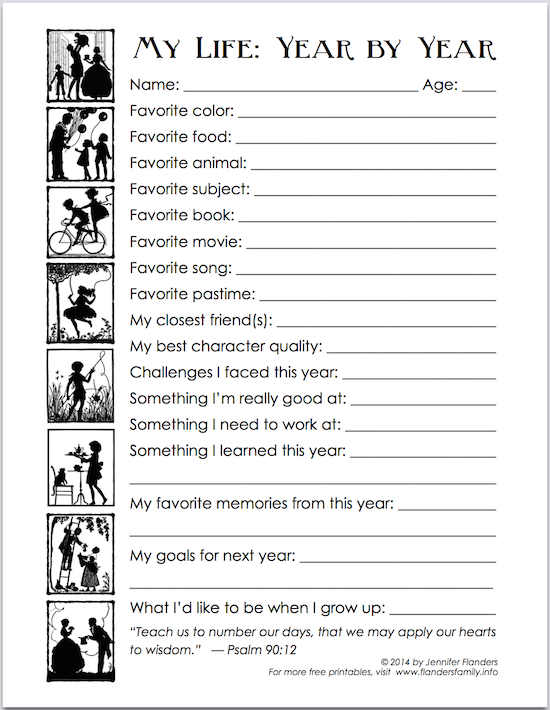 I tried to design a style that would "grow" with the child and wouldn't seem too "babyish" as they got older. Don't worry if you didn't think to begin this practice the year your little one was born — it's a fun tradition to start at any age!